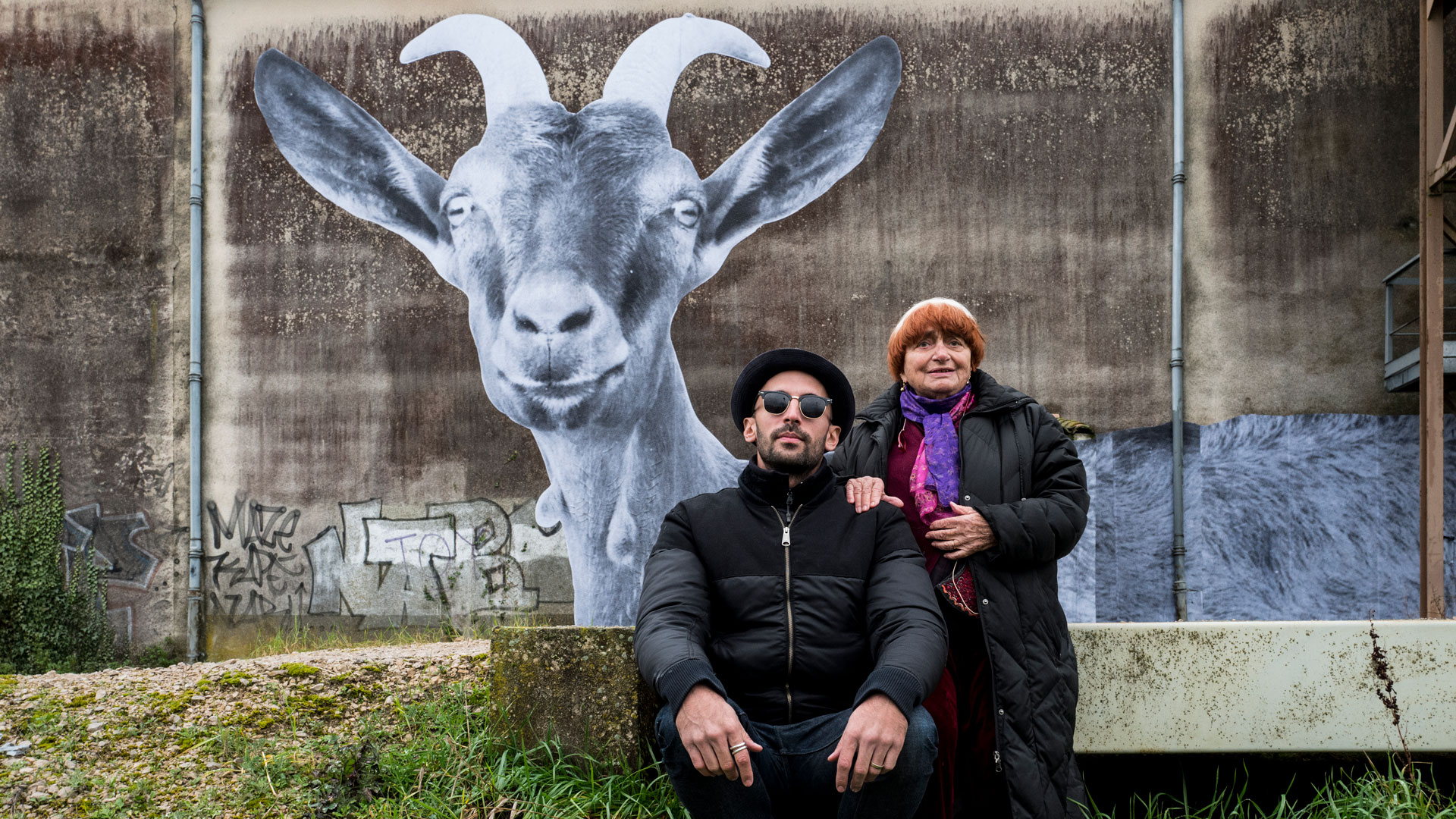 Superstar French street artist and self-styled "photograffeur" JR (profiled in Elephant Issue 35) is best known for his high impact, far-ranging global projects: his large scale black-and-white portraits have been pasted all over the world, from Havana to Istanbul, Berlin and Shanghai. In contrast, this film collaboration with Agnès Varda, one of the major figures of French Nouvelle Vague cinema and the auteur of such exceptional films as Cleo from 5 to 7 (1962) and Vagabond (1985), marks a return to the hyper-local. This is a project about several different regional communities in rural France—in the original French, the more evocative title of the documentary is Visages Villages.
Varda (who initially trained as a photographer) and JR share a love of the same medium, but it is the differences between them—a fifty-five-year age gap, for one thing—that really power and propel the film. Lanky JR (in his trilby and Ray Bans) and the tiny elderly Varda (sporting a spectacular white and aubergine monkish hairstyle) make a striking double act as they motor around the French countryside in JR's van, which looks like a giant camera and contains a photo-booth and large-scale printer. Along the way, in between meeting and immortalizing new subjects in large-scale portraits, they sing along to disco anthems, bicker and cajole each other.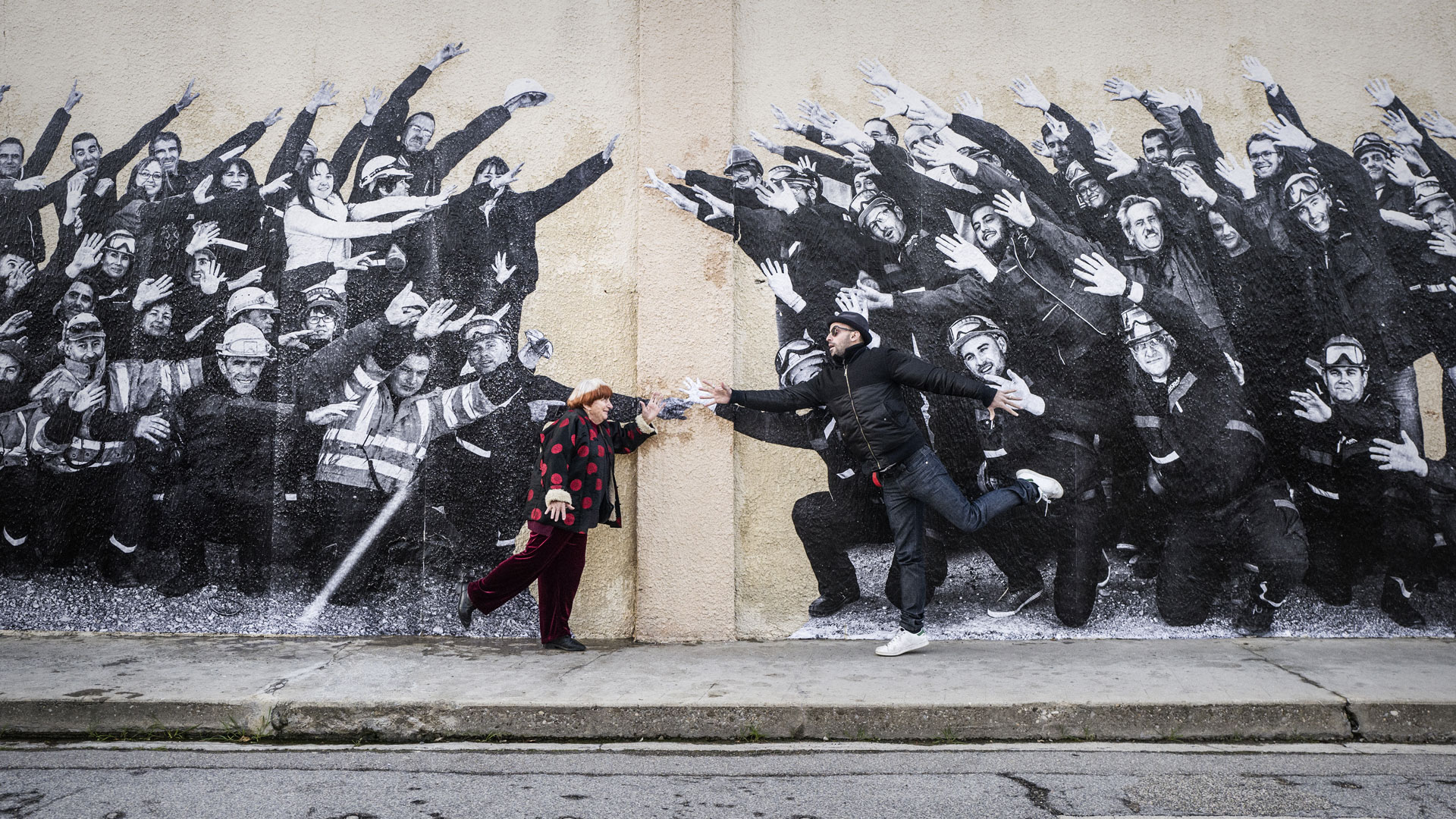 "Between meeting and immortalizing new subjects in large-scale portraits, they sing along to disco anthems, bicker and cajole each other"
The pair share an interest in unsung heroes, and they meet and photograph factory workers and dockers' wives, a postman, a farmer, some goat breeders. One of the film's diversions is to question whether it is right to burn off a goat's horns to avoid "wastage" of valuable livestock. Another is to visit JR's grandmother, who is one hundred years old. In Northern France Varda and JR meet Jeanine, the last denizen in a street of miners' cottages slated for demolition. She and other locals recount their memories of a vanished working life, of injuries sustained, of washing their father's grimy back at the end of the day or feasting on the sooty leftover bread and butter he brought home from the pit. Jeanine's reaction upon seeing her own portrait pasted on to the façade of her house is very affecting.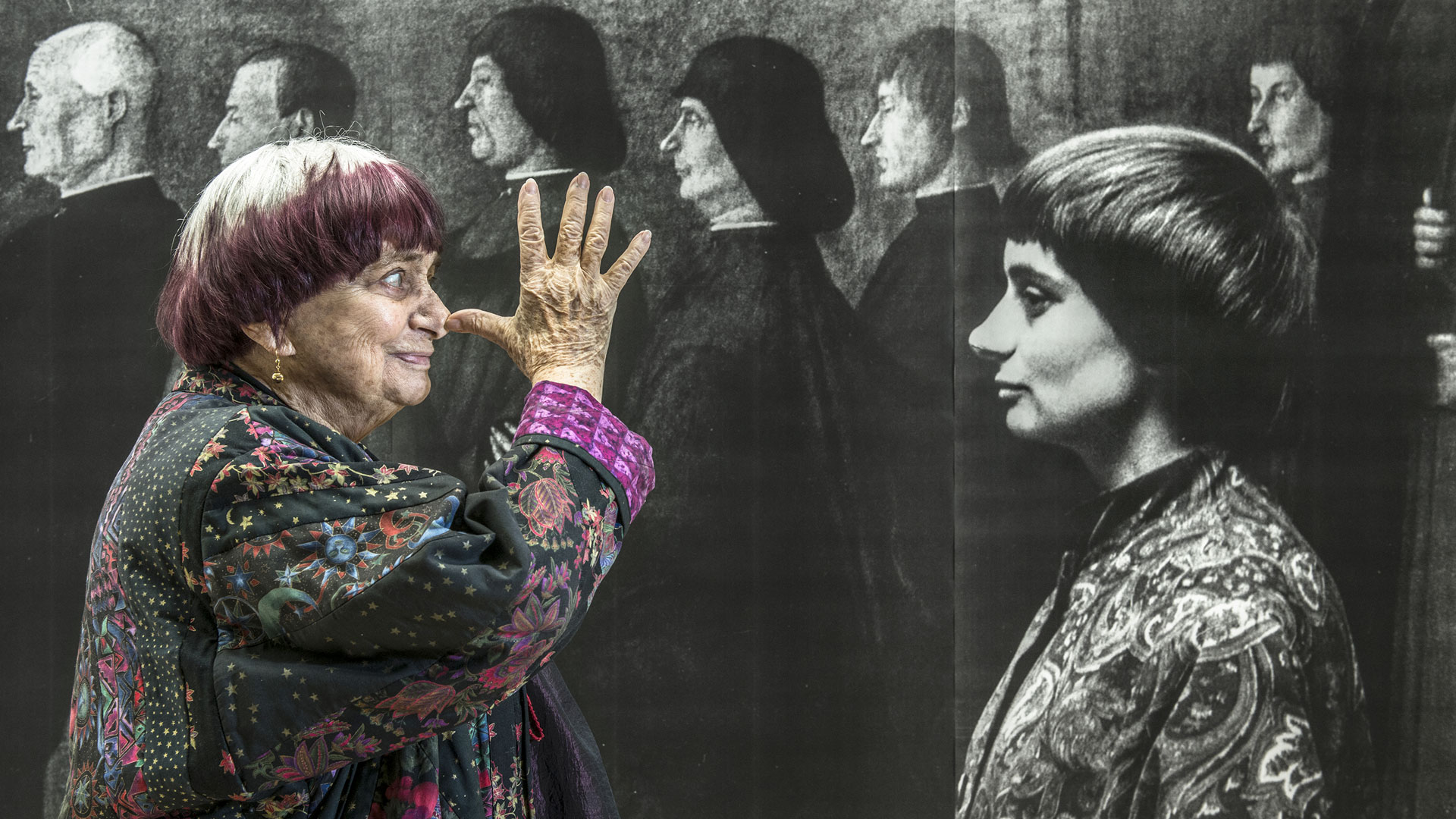 One problematic aspect of this charming film is that the possibly negative impact on JR's subjects of being turned into a fashionable Instagram destination is merely brushed upon when a shy waitress is dismayed by her larger-than-life end image and complains about being captured and replicated on social media, but not examined. In other ways the film is implacably honest about the gaze: Varda's eyesight is deteriorating, and she allows JR to film the injections she receives in her open eye. How can she bear it, he wonders. By thinking of the infamous slicing of the eye in the opening scene of Salvador Dali and Luis Bunuel's 1929 silent film Un Chien Andalou, she replies. By comparison her treatment doesn't seem so bad.
Elephant Rating: 🐘🐘🐘🐘🐘 (5/5)
All images from Faces Places, 2018; courtesy Curzon Artificial Eye