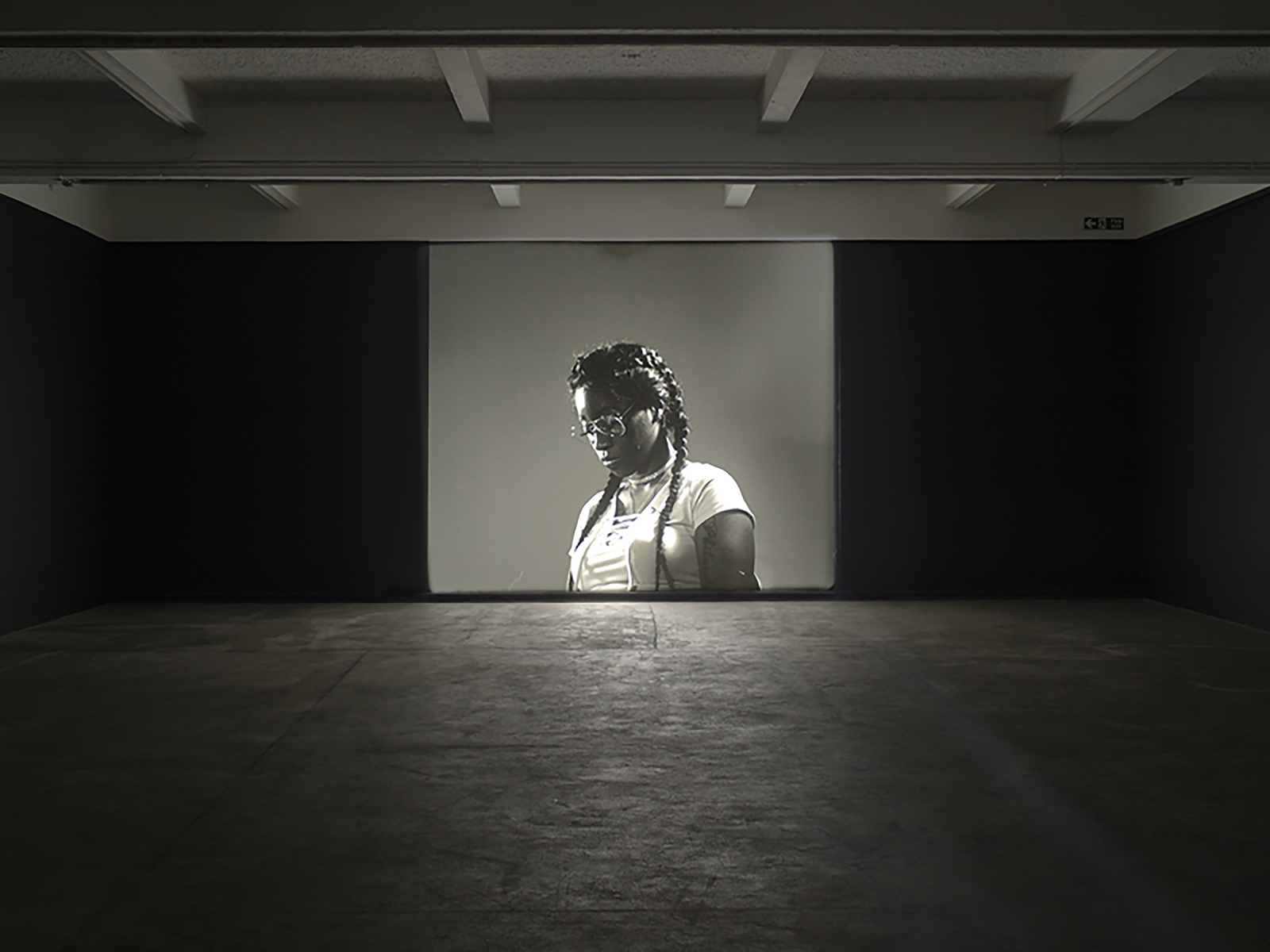 On 6 July 2016, Philando Castile was fatally shot by a police officer during a traffic stop in Saint Paul, Minnesota. The shooting occurred when he informed officer Jeronimo Yanez that he was legally carrying a firearm. The immediate aftermath of this shocking event was live-streamed on Facebook by Diamond Reynolds, the victim's girlfriend. In the video she records herself calmly describing the sequence of events while Castile bleeds out next to her and Yanez panics and screams expletives. Her four-year-old daughter was sitting in the back seat. The stream went viral (views were in the millions) and Reynolds' image became synonymous with the contentious and vital struggle against racially-motivated police violence in the United States.
Several months later, Luke Willis Thompson established a relationship with Reynolds and her lawyer with the idea of creating a "sister-image" to the broadcast, in an effort to look beyond the horrors of this video. The result is Autoportrait, a haunting black-and-white 35mm film which depicts Reynolds as poised, composed and conspicuously silent. There's a clear logistical reason for this: her lawyer advised that any comment could jeopardize the upcoming court case.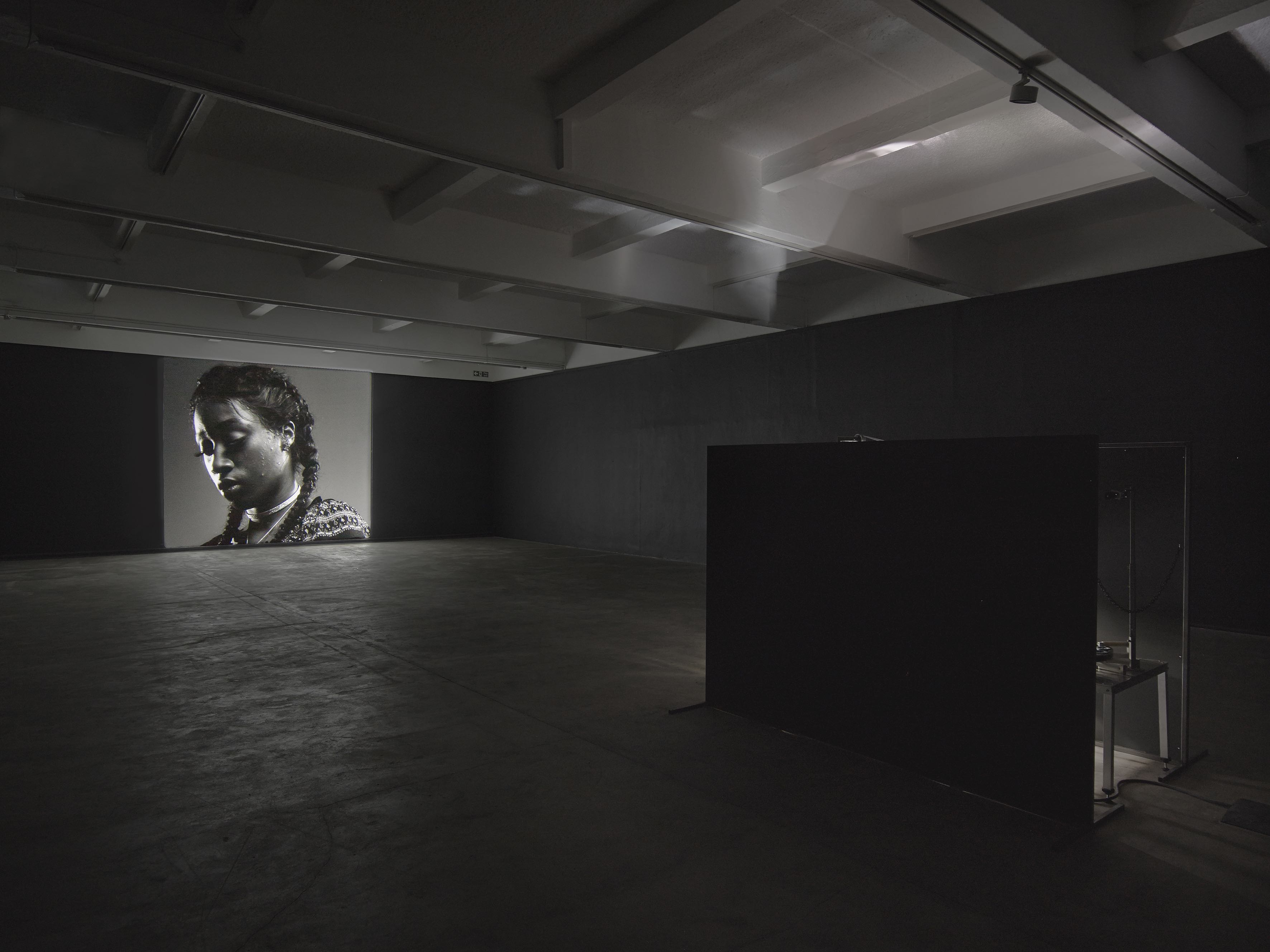 According to the artist, Reynolds was very specific about the way she was portrayed. She wears a lace-up t-shirt, choker, braids and large wire-frame glasses. It is youthful apparel, but she radiates a powerful, measured composure which speaks of someone with knowledge well beyond her years. The camera remains fixed on her head and upper torso, before moving in for a closer crop. She stares off-screen and shifts her weight imperceptibly while blinking under heavy lashes. Thompson has gone to great pains to create the aesthetic counterpart of the violent trauma found in Reynolds' original video. This is peaceful and meditative. The 35mm film crackles throughout the mute portrait, while the shuddering sound of the projector fills the surrounding darkness. It could not be further removed from the blurred, pixelated feed of a smartphone.
Autoportrait is undeniably cinematic, with visual cues that would speak of sorrow and dignity even if you were unaware of the film's context. It is a powerful device that cuts through the cacophony of news coverage and social media threads that have engaged with Castile's death, without denouncing their significance. After all, if it were not for Facebook's live streaming service Reynolds' traumatic story could have easily been quashed or ignored. Thompson's notion of a "sister" piece seems most fitting, as the film acts as a form of distillation; conveying the horrifying grief and resilient fight for justice that Reynolds embodies.
When the film was first shown at Chisenhale Gallery in east London back in the summer of 2017, the timing was strangely prescient. Just days before, following a trial that included Reynold's live-stream and a police dashcam video as evidence, Yanez was acquitted of manslaughter.
Deutsche Börse Photography Foundation Prize 2018
Until 3 June at The Photographers' Gallery, London
VISIT WEBSITE