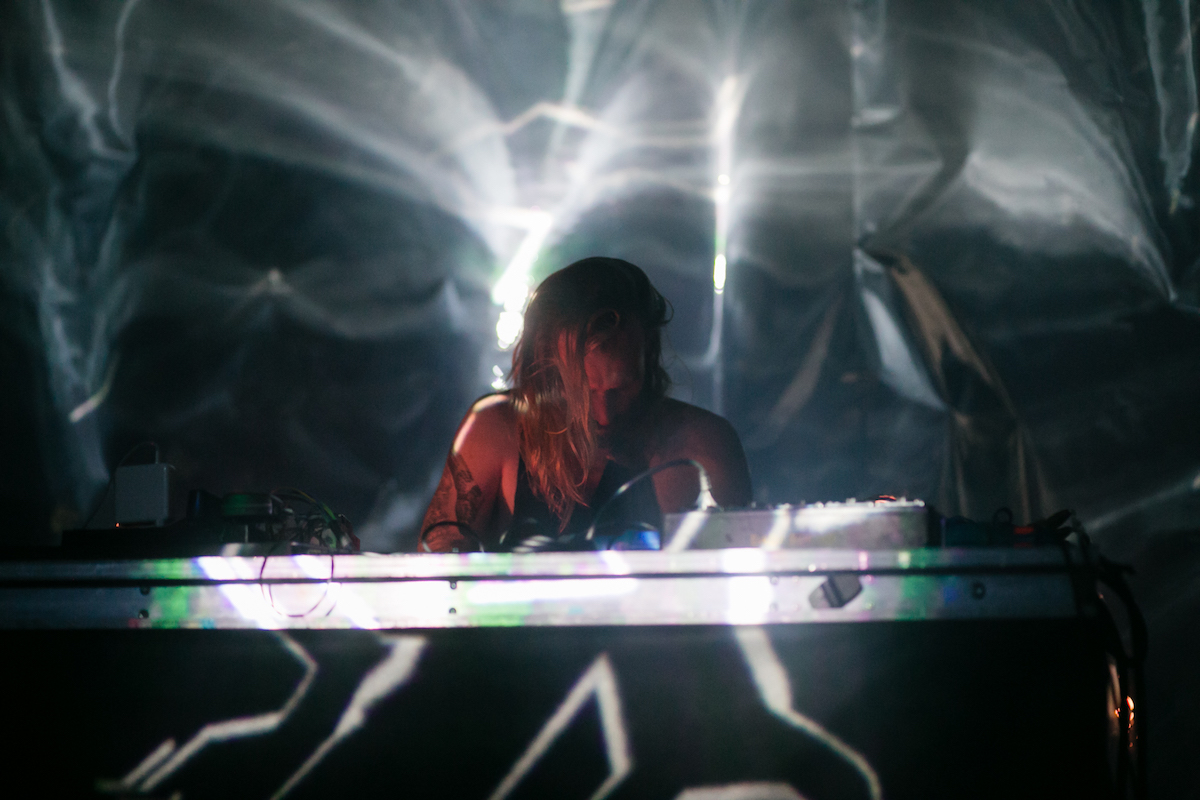 Reykjavik-based experimental musician and composer Ben Frost creates sounds that feel simultaneously heavy and weightless, like a blend of minimalism and black metal played in an anti-gravity chamber. Frost is the composer of the eerie score for the TV Scandi-thriller Fortitude, and has created acclaimed, atmospheric albums such as 2017's The Centre Cannot Hold (Mute Records). The latter collection and recent EP release, All That You Love Will Be Eviscerated, forms the foundation of Frost's live performance at London's iconic gay nightclub Heaven, as part of the city's Convergence festival celebrating the alliance of music, art and technology.
Frost has regularly merged his music with cutting-edge visual art, and his latest shows reunite him with Berlin lighting and visual artist MFO (Marcel Weber), who created mesmerizing installations to accompany Frost's Aurora concerts in 2014. Tonight, Weber is not actually on stage with Frost, but front of house, where he uses custom-built software to command elemental effects (lightning strobes, wind, smoke, mirrors) around a captivating backdrop: sub-zero blues and fluid shapes, rippling through a translucent reflective foil screen.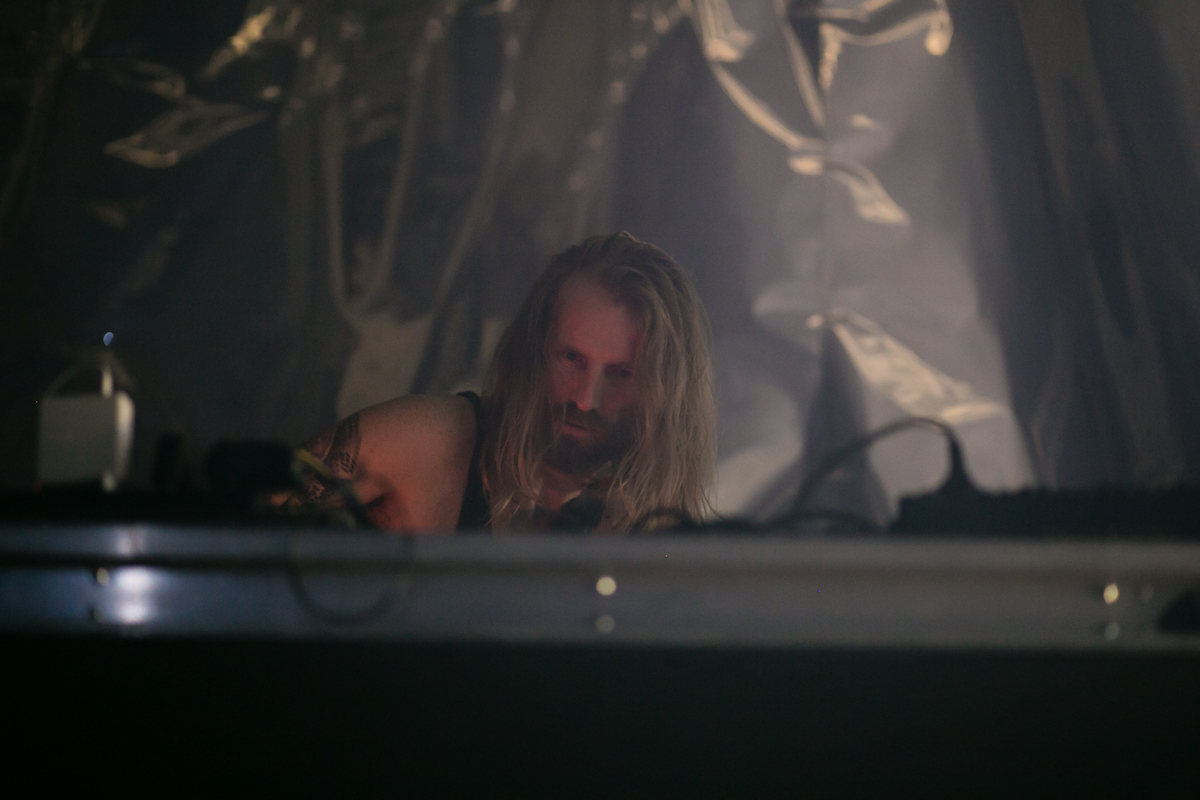 Weber has previously drawn inspiration from freezing climates for his music collaborations; in 2017, he filmed in the Russian port city of Murmansk, to create After Its Own Death with musician Nivhek (Liz Harris/Grouper) for the Unsound festival. For his latest collaboration with Frost, Weber filmed around the North Sea as well as creating studio-based footage. He has described his influence here as "all the ocean's qualities; the churning sea, vast arena of dramatic weathers and clashing waves… being adrift, the absence of static landmarks, disorientation and isolation, a realm of never-ending motion."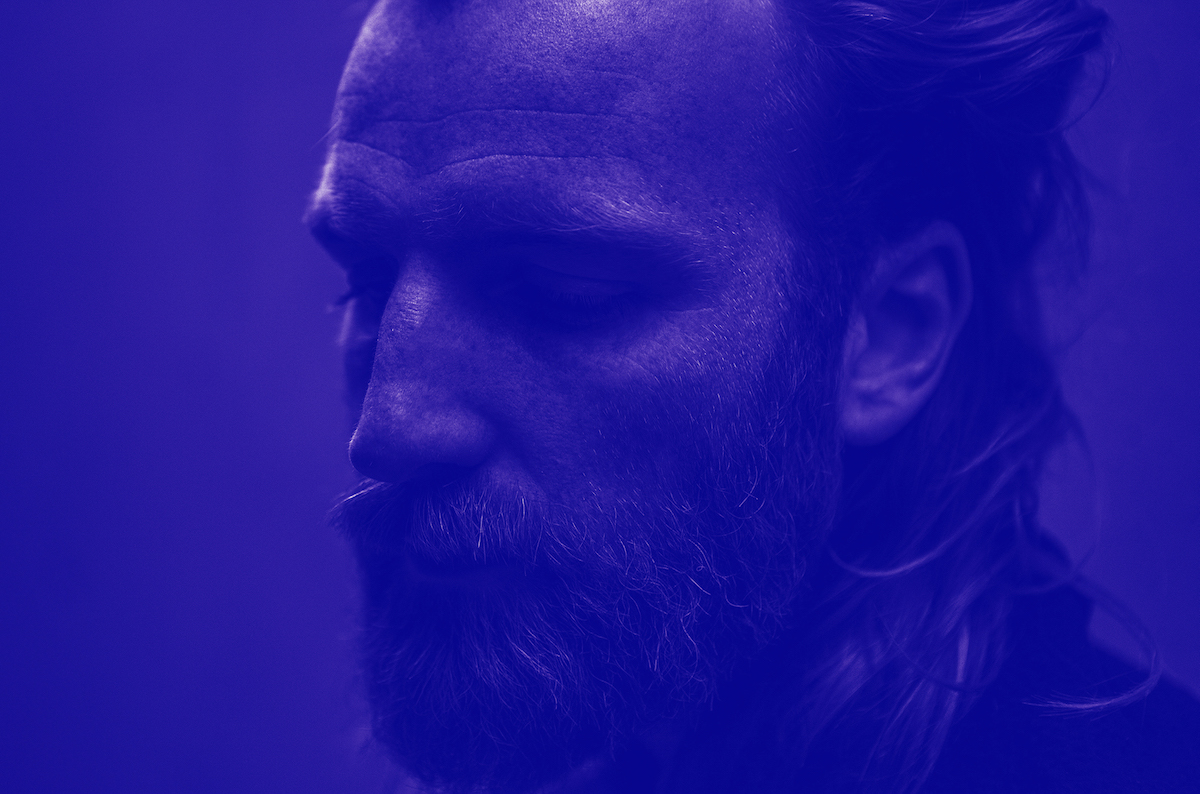 In front of this light-permeable screen, Frost appears as a restless silhouette, constantly working his machines. He's flanked by the US multi-instrumentalist Shahzad Ismaily, who appears dressed for Arctic conditions in an enigmatic fur-hooded look, and who adds heady rhythms and clanking percussions to the electronic tracks. Self Portrait In Ultramarine (from Frost's latest EP) swells and bristles: an imposing work of industrial soul. A Sharp Blow In Passing evokes a spaced-out sense of drama and disquiet. It is all fantastically loud and deep; Frost's elegiac notes and the mighty sub-bass seems to shudder through the building and assembled bodies, making our muscles tremble and eyelashes tingle. Heaven's scuffed wooden dancefloor has seen a lot of movement over the decades, but tonight, everyone appears hypnotically rooted to the spot, in front of the stage and screen. When the music and visuals eventually fade away, we are left with a chill in our hearts.
Elephant Rating: 🐘🐘🐘🐘 (4/5)
Ben Frost Live
Various locations until 11 May
BUY TICKETS