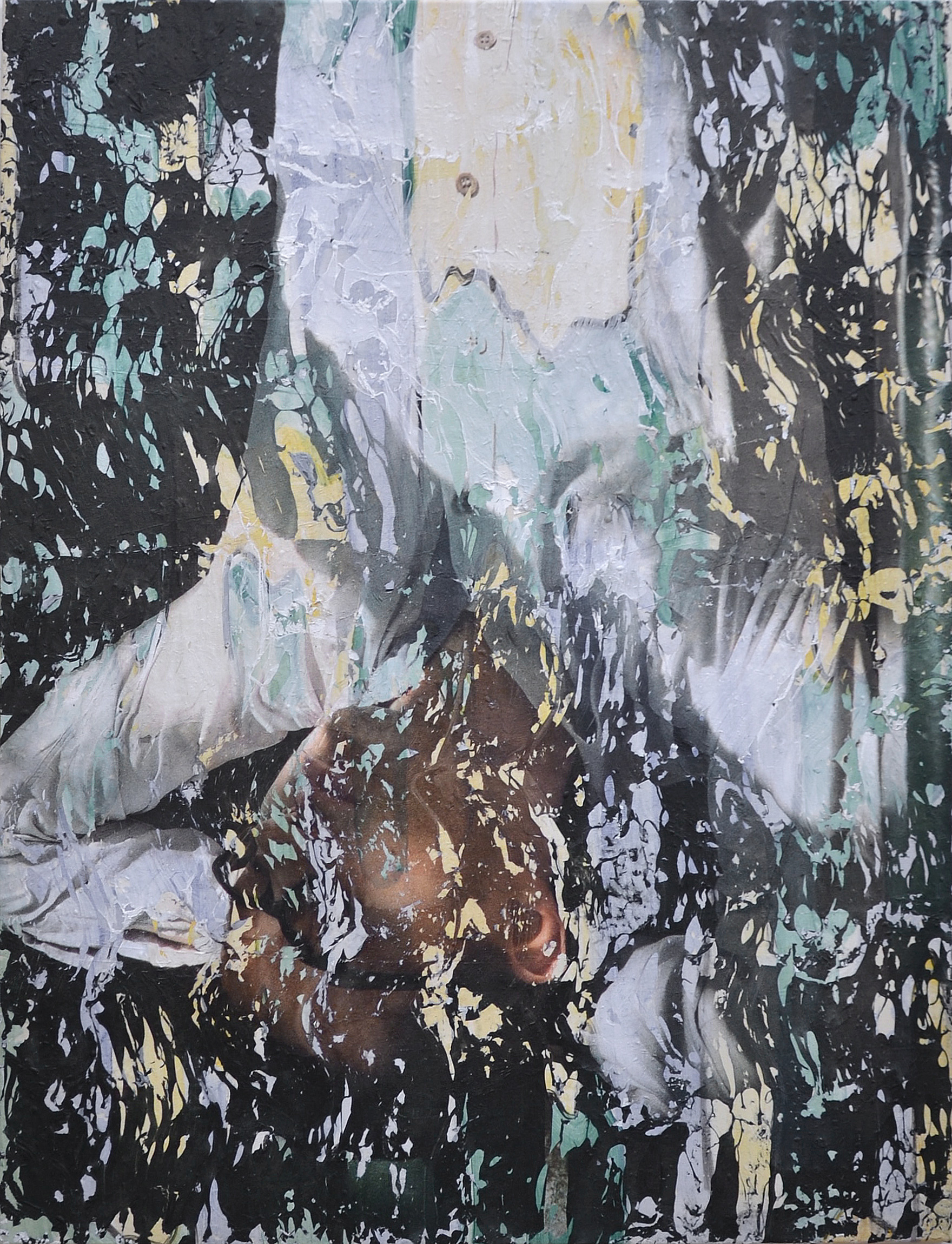 My train pulls into Basel's main station a little before seven in the morning on Monday. A little bleary eyed, I find streets which are as clean as the coffee is pricey–something I've been told to expect from Switzerland. Basel is my third stop since leaving Berlin a few days ago. After a day in Kassel for the newly-opened Documenta and a day in Münster for the Skulptur Projekte, I'm looking forward to spending the week here and taking my time with Art Basel.
I drop off my bags, pick up a bike and speed across the bridge to the other side of the city. Sunbathers line the banks of the Rhine and a few brave bodies are dotted along the river itself. Floating down the Rhine, a beloved Basel pastime, will be a common topic of conversation over the next few days. I didn't bring a bathing suit and as temperatures rise to the thirties, I listen enviously as gallerists and collectors gleefully recount tales of refreshing morning dips.
Signs of the art world's descent onto this small Swiss city are immediately apparent. Men in sneakers and pocket squares and women in colourful silk dresses populate the streets. Some collector couples have colour coordinated their first-day outfits–bright yellow dress and a yellow suit jacket, a turquoise necklace and a turquoise feather tucked in a fedora. Gallery teams and other art world professionals move in small groups in more monochrome garb.
I begin the day at Liste's cocktail reception an hour before the fair opens its doors. As the clock nears eleven, champagne flutes and small talk are left behind and the crowd moves towards the doors. I grab one more hunk of Parmesan cheese, toss a truffle in my tote for later and press forward. The doors open and the crowd makes its way up the stairs to the top floor. I follow suit, making my way to the top floor and enter. Within moments, multiple people are snapping photographs of Bradley Kronz' 2 Perfect, a set of two gothic style clocks embellished with a scrawled XO at Paris's High Art Gallery. Gallerists volley between French, English and German discussing the price before it's even five past the hour. By the time I make it down to the next floor, a few deals have closed and I hear the word for invoice in a range of languages and accents.
I linger for a while in front of Tobias Zielony's photo series of LGBT youth in Ukraine at the Berlin-based KOW gallery and head back upstairs to get another look at Tatjana Danneberg's paintings at Kosovo-based LamdaLamdaLamda gallery. Zielony's intimate scenes and Danneberg's pastel gouache and ink paintings share a wistfulness that leads me to pause in the chaos of the morning. I make a note to come back and visit these pieces later in the week before grabbing my bike and pedalling back over the bridge.
I make a quick round of the booths at Volta, scoff down a quinoa cup I picked up at the grocery store and make my way to join the crowd gathering in front of the Unlimited section of Art Basel. The clock strikes four and somehow the crowd filters to a single file as the doors open for the preview. I take a meandering lap of the massive space, overhearing friendly greetings and plans to meet at the Kunsthalle bar later in the evening.
Bliss (reality check), a seven-day performance and mixed media installation by Donna Huanca at Berlin-based Peres Projects is a highlight. A female performer in long braids and full body paint kneels between two large corporal sculptures and behind a large pane of glass. Throughout the week, the performance will evolve as performers respond to sound, scent and sculptural cues. Observing the subtle interaction between the performer and her surroundings, the viewer experiences an implicit inclusion in the dialogue.
In the last half hour of the preview, I settle into an armchair in Mickalene Thomas's video and installation Do I Look Like a Lady (Comedians and Singers) at Lehmann Maupin gallery. The armchair is upholstered in faded prints, a stack of books by Maya Angelou and Tony Morrison and a faux plant are arranged to my right. A video collage of black female comedians and singers is stitched together across two screens at the front of the room. In this reconsideration of black female identity, Thomas curates not only a celebration but also an ambivalent haven of sorts. By carving a space for the black female artist within the context of Art Basel, Thomas's work also draws attention to the overwhelmingly white and homogenous nature of Art Basel's attendees. Exiting the installation, I decide to call it a day and mark on my floorplan a few works to come back and spend some more time with.
Tuesday, the fair opens its doors for a VIP first look after an oyster and champagne breakfast. In the first few hours, I encounter Baselitz, Richter and Picasso. I chat with a collector at Peter Freeman who is considering the purchase of David Allouche's photolithographic works made from mould taken from old museum collections that blossom in light pastels. Thomas Struth's photographs of crowded rooms in Madrid's Prado museum at Marian Goodman gallery serve as an interesting backdrop to the crowds in her booth. Later, I come across two strong neon works by female artists. Nina Canell, at Barbara Wien, mixes her own neon colours to create unusual light greens and Bethan Huws at Vistamare playfully replicates Duchamp's Bottlerack replica in neon. That afternoon, I stumble upon an original Duchamp Bottle Rack replica at Hauser and Wirth.
Little connections like these make Art Basel an unbelievable place to see art. The quality of the work is unmatched, the access to information about that work impressive, and the atmosphere is festive. Of course, a measure of cynicism about Art Basel is necessary. Gagosian's booth manned with security guards in berets and swarming with people, the overwhelming homogeneity of the crowds, the appallingly limited access to these works of art–these are all also inextricable from what Art Basel represents. So, with a measure of ambivalence, but feeling unbelievably lucky to be here, I head to the Kunsthalle for an Aperol Spritz to meet some art world strangers and enjoy a Swiss summer night.
Art Basel runs until 18 June. artbasel.com