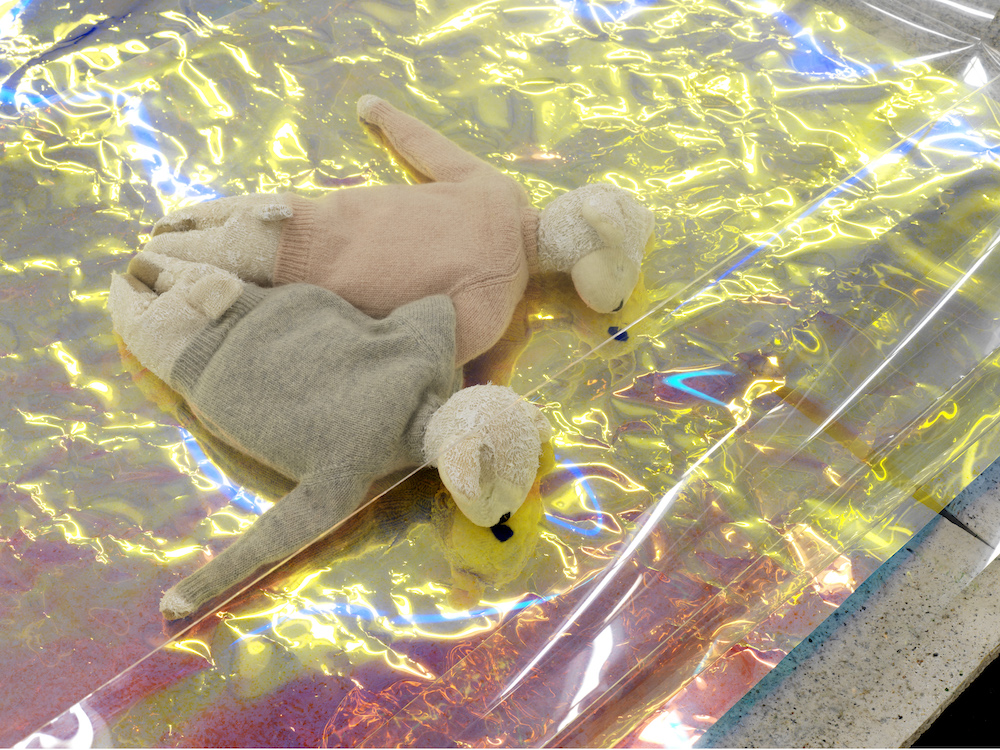 With Christmas nearly here, the art world is a frenzy of shopping. Changes to the tax code, in a proposed bill now making its way through the US Congress, could end tax breaks for art purchases, which has led some to speculate that this holiday season will have a lot of quick sales trying to take advantage of the current tax regime before it ends. This past summer, Gladstone Gallery had an amazing show of videos by Cameron Jamie, including Kranky Klaus (2002–03), which showed the Northern European tradition of the Perchten who accompany Saint Nicholas at Christmas. While Saint Nick hands out gifts to those who are good, the Perchten terrorize the naughty. And so it is in the arts: the end of the year mixes saints and devils.
There are quite a few markets in New York, too, both for the arts and not—frenetic or otherwise. Around town are several pop-up bazaars, including at Union Square, on 14th Street, where the year-round green market sells cider, bread and root vegetables, and currently houses a temporary open-air holiday mall full of shops with artisanal soaps, handmade toys, jewellery and so on. Last Saturday thick snow was falling, lightly collecting everywhere, soft enough to be fun. Occasionally, flocks of geese were seen (and heard) flying over the city.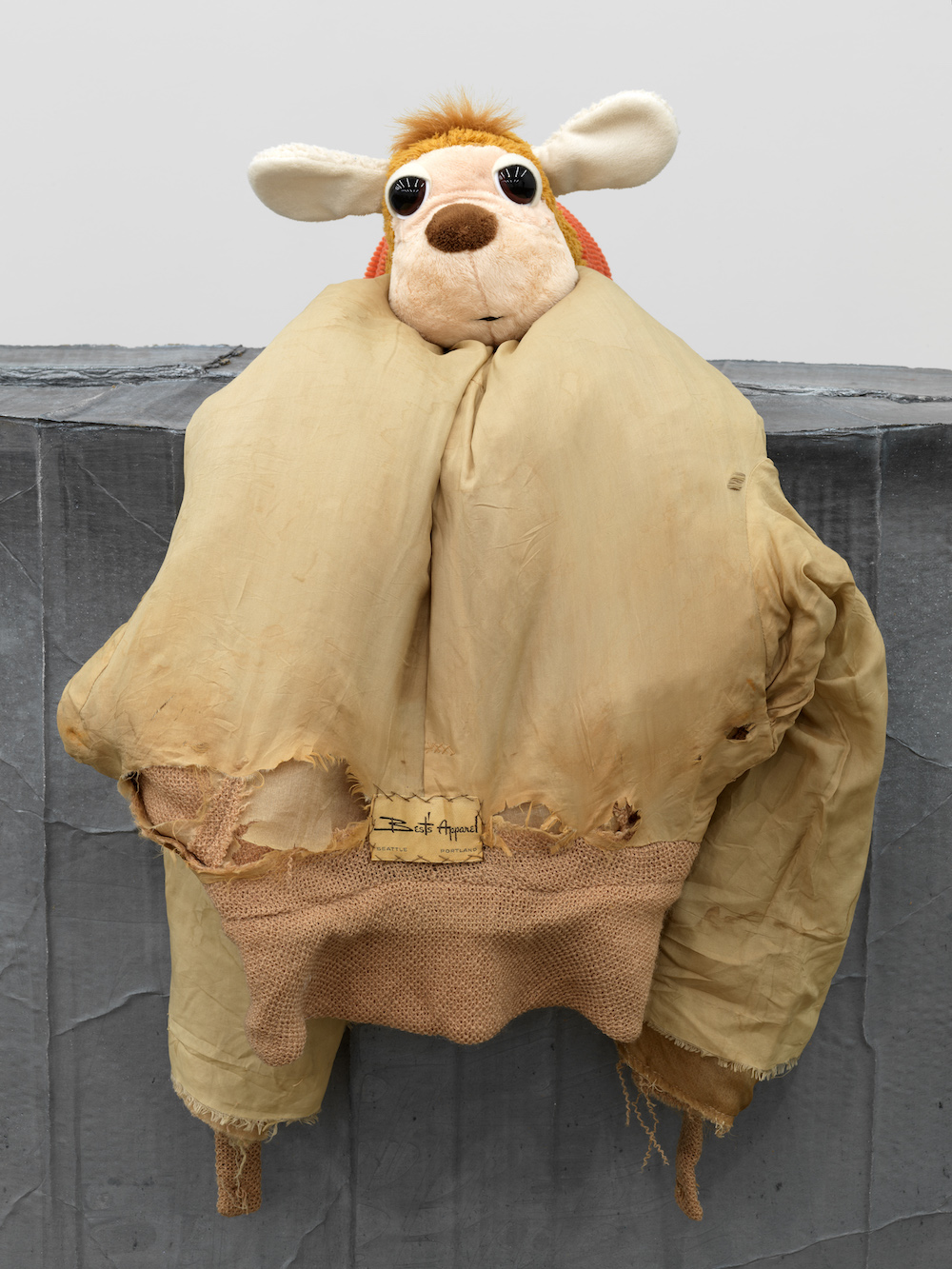 Nearby, Liz Magor's Previously…, at Andrew Kreps shows assemblages of worn, used, well-loved belongings. Staged like blank and totemic altars akin to sculptures by Rachel Harrison, they show the end stages of belongings, in their dotage. It's how, I think, most people prefer to imagine their relationship to material goods: affection, even honour, in inanimate objects. It's worth it, too, to stick your head in at Hixenbaugh Ancient Art, on 23rd, and imagine the archaeology of today's goods, someday uncovered, rediscovered and sold as antiquities. Or to imagine Magor's work that way: figurines, sweaters, gypsum sculptures cast in the shape of misshapen cardboard boxes.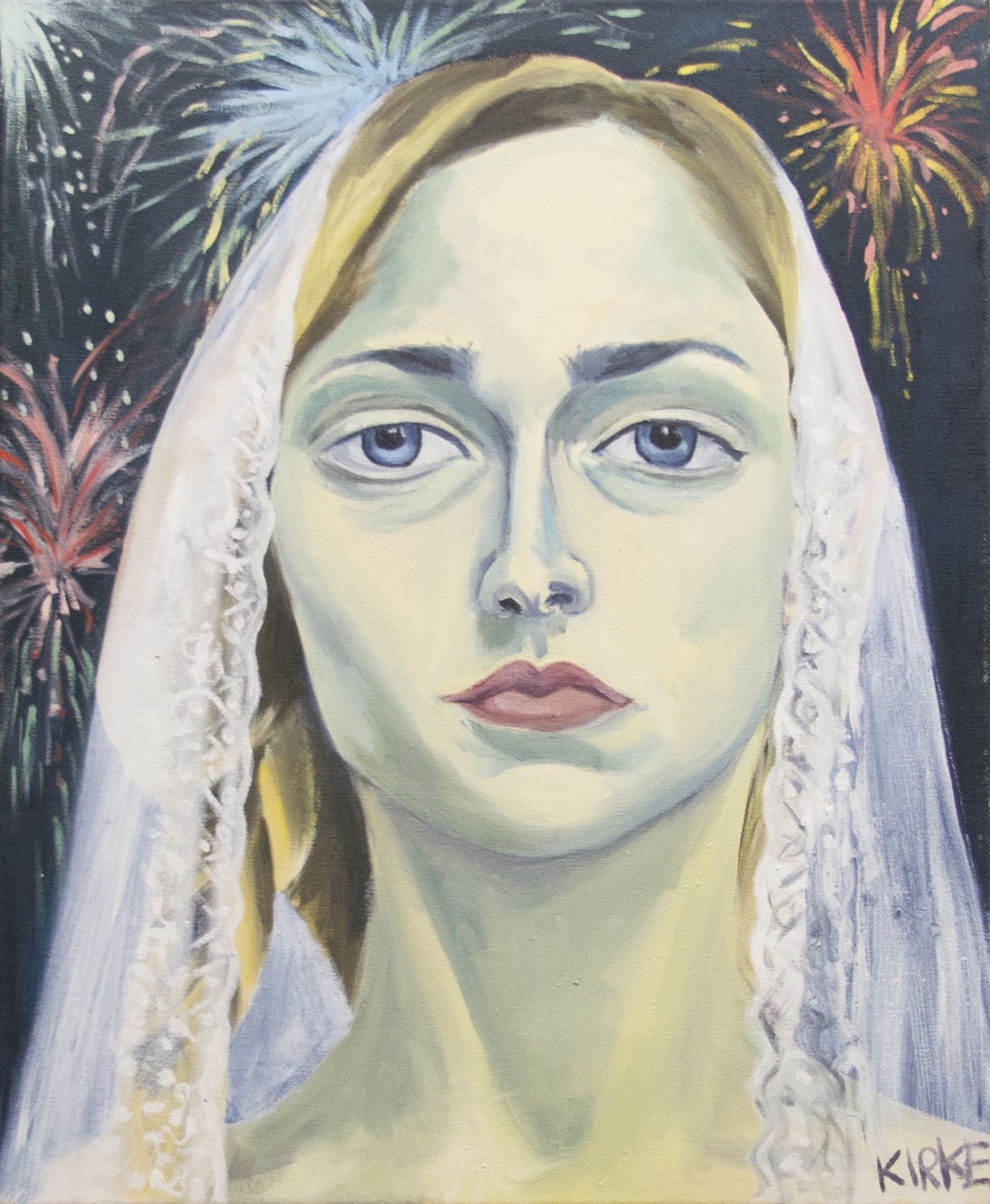 If you trudge east through the chill, you can take the F train at 23rd and 6th Avenue down to the East Broadway stop, in Chinatown. Just off the train is Sargent's Daughters, where UK-born painter and actress Jemima Kirke has a show of paintings about brides.
Down the street, at 75 E. Broadway, is a mall under the Manhattan Bridge. Inside, this weekend, 2 Bridges Music Arts hosts a holiday book sale. The record, fashion and bookshop will also have offerings from Karma (bookstore and gallery up on 2nd Street, currently showing work by four San Francisco artists), RATSTAR (by artist Ryan Foerster and his partner, poet Hannah Buonaguro), Hassla, Printed Matter, Primary Information and more. Writer and curator Bob Nickas will be DJing and will have offerings from his MAY 68 bookstore and art pop-up, which has a storefront on Elizabeth Street, currently showing paintings by Josh Smith. Next door is Plain Pleasures, run by Mirabelle Marden, photographer and former proprietor of the gallery Rivington Arms and daughter of painter Brice Marden. That shop features eclectic wares imported from around the world.
If you continue west on E. Broadway to Catherine, you'll hit Foxy Production, on the right, which has a show of trippy, effusive, vegetative prints by Travess Smalley on until tomorrow (23 December). The artist shares some affinities with Philip Taaffe, and the works are sharp now against the winter world's blank, snowy whiteness.
If you navigate that intersection, which is a jumble of streets colliding, at the northwest corner is Mott Street, which you can take north to Canal. Hang a left, go a few blocks, and catch the 4 or 5 train to Brooklyn, to the Brooklyn Museum. There, Marilyn Minter's political pop-up shop, called Anger Management, comes to a close on the 14 January. Artists members of the resistance are selling items that are critical of the Trump administration, such as No 45 stickers by Mike Mitchell, Hank Willis Thomas's All Lies Matter t-shirt and "Unhinged" wrapping paper by Louise Lawler, among others. Some of the items are also really beautiful, such as Loie Hollowell's Linked Lingams t-shirt and a postcard by Jared Buckminster. There's a long list of participants, including famous and emerging artists, and several items have sold out. Others may remain in the gift shop, according to employees.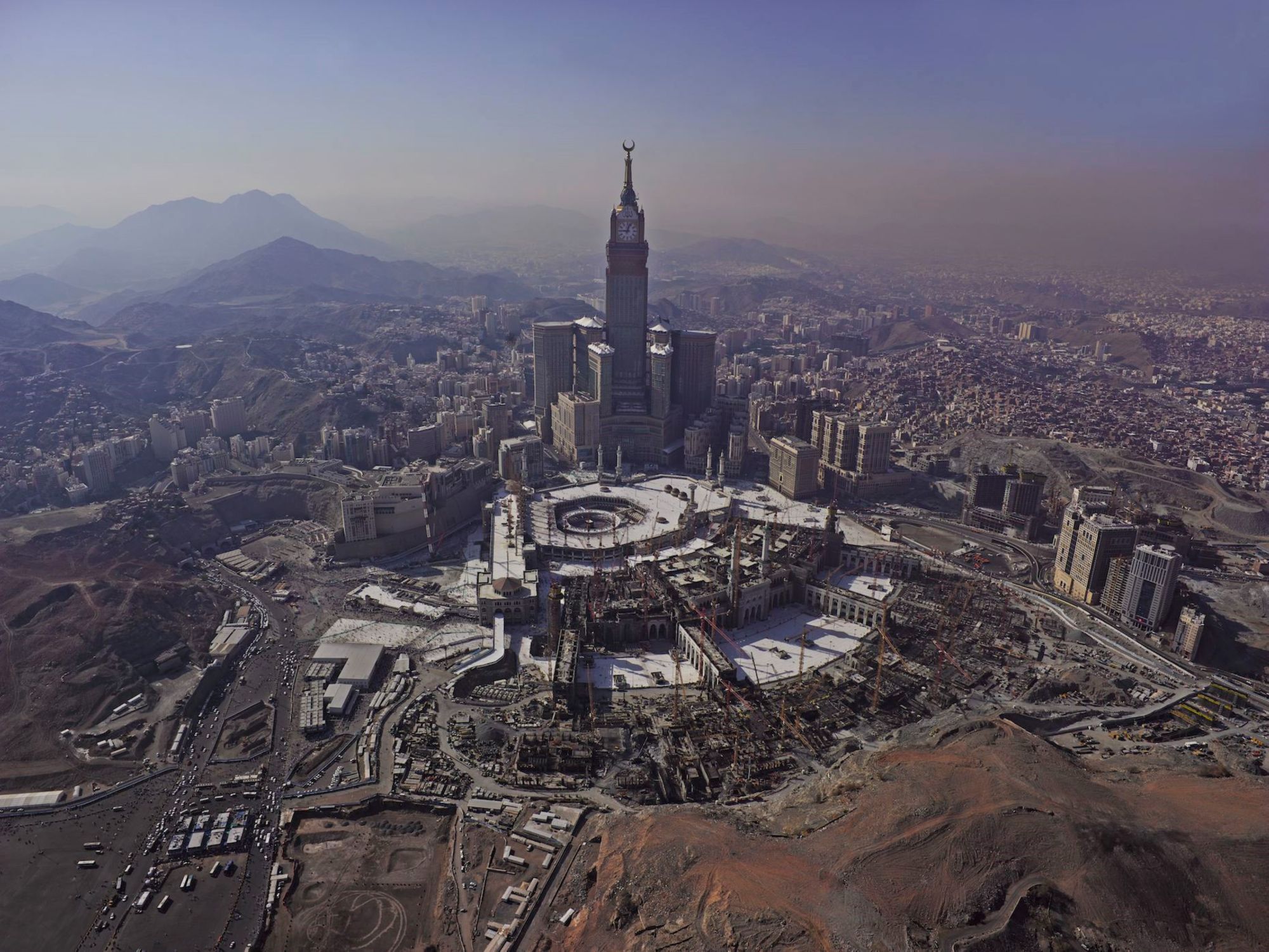 Also at the museum is a really wild show of Egyptian animal mummies, and two shows filled with contemporary documentary images. One, Ahmed Mater's Mecca Journeys, shows the Saudi pilgrimage site as both contemporary and cosmopolitan, as well as rooted in tradition, and suffering from poor worker protections in its construction of enormous and opulent new civic and architectural projects. The other, Proof: Francisco Goya, Sergei Eisenstein, Robert Longo, features etchings, photographs and drawings by the three artists, respectively, who portrayed the social and political upheavals of their time while they were still horrifyingly present. In Longo's case, his work includes new drawings previously shown at Metro Pictures in May and June: enormous, photorealistic drawings based, like Hirschhorn, on recent notable media images, such as migrants crossing a sea in a dangerously small raft.
Around the corner on Washington Avenue are lots of dining options. For vegetarians, there's Riverdel Fine Foods. If you need a glass of wine to warm up, go a couple of blocks further down to the gentrified Franklin Avenue, to Barboncino, where there's pizza and pasta and a really good selection of Italian wines. There're lots of great shops up and down the street too, including Suzette LaValle Boutique, Calabar Imports and Hullabaloo Books. And you're well positioned to catch a train to anywhere else in the city, with a C train on Fulton, a few minutes north on foot, or at the 2, 3, 4, 5 train station on Eastern Parkway. Or maybe, weighed with shopping bags and tired of cold, just catch a cab. The holidays are exhausting.