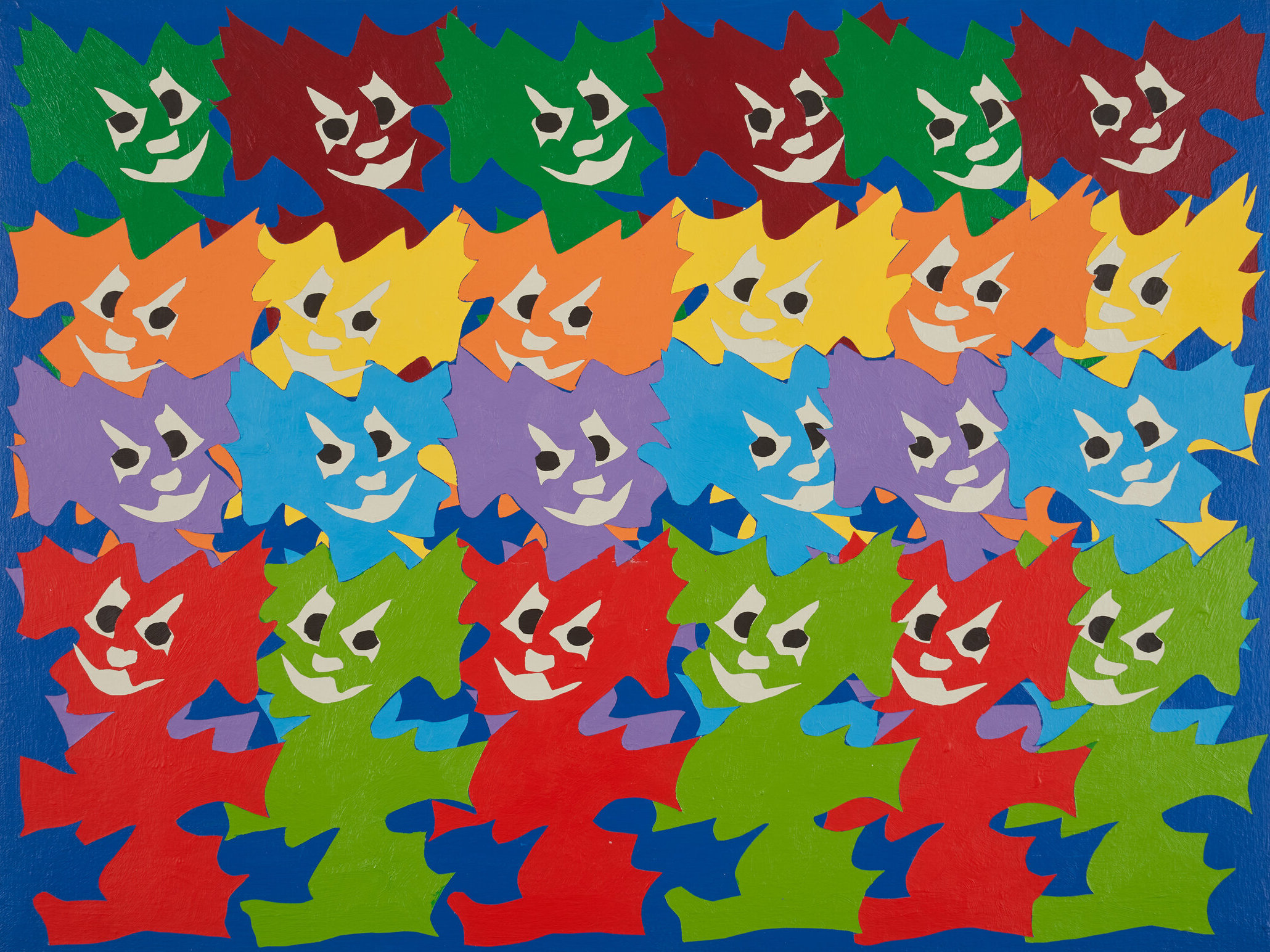 We're taught to be competitive from the day we're born. Whether it's a coveted place at the local nursery or plain old sibling rivalry, the pressure starts early. It's not just pushy parents driving the incessant race to the top. The very basis of our society is rooted in the principle of competition, whereby market forces determine the value and success of almost everything around us. 
From school exams to job interviews, time and time again we are pitted against our peers and graded accordingly. Looking back on my school days, I can see the many unspoken hierarchies and feuds that animated our interactions in lessons and in the playground. It's hardly surprising that popular culture is riddled with competitions, from gameshows to award ceremonies, and these inevitably shape the ways in which we assess both others and ourselves. 
A competitive nature is often confused with ambition, but the two couldn't be more different. A competition forces its participants to look closely at their opponents, while ambition focuses on one's own goals. To be ambitious is to be confident enough to look inwards. Of course, it's almost impossible to avoid participating in a capitalist system that is rigged against all but a privileged few, and which encourages the delusion that simple hard work will win out in the end. 
For there to be winners, there must be losers too, and nowhere is this more apparent than in the art world. Artists are touted at auction and at fairs, where interest from buyers drives prices higher and higher, until they are at risk of bursting altogether. Others never enter the market at all, relying instead on grants, residencies and awards, which are increasingly scarce as funding for the arts is squeezed. 
"A competition forces its participants to look closely at their opponents, while ambition focuses on one's own goals"
The biggest competition of them all is the Turner Prize, which has run annually since 1985. It has seen artists including Steve McQueen, Mark Leckey, Grayson Perry and Rachel Whiteread take the award, which comes with a £25,000 cash prize. It was announced on Tuesday that this year's iteration would be cancelled due to the current restrictions of lockdown in the UK. Instead, the judges will award ten bursaries of £10,000, "to help support a larger selection of artists through this period of profound disruption and uncertainty".
It is an important moment for the prize, as the arts struggle to rise to the challenge of adapting to a profoundly altered world, and builds upon last year's decision by the judges to crown all four nominees as joint winners. Their latest adaptation speaks directly to a shift towards collectivity and solidarity, as communities come together in a time of crisis. Individualism has been temporarily left behind, but does it pave the way for a new way of working? 
Competition is a form of entertainment for many, and there were more than a few who disagreed with the removal last year of a singular winner. There is an undeniable thrill to speculation, particularly when the pay-off concerns anyone but ourselves. We're happy to cheer on a football team from the sidelines, but it's very different if you're the one playing on the pitch. Would a future Turner Prize without a winner simply be too boring for its audience? 
Artist Imran Perretta was nominated last year for the prestigious Jarman Awards. Asked, in an interview for Elephant, how he feels about the hyper-competitive awards circuit, he stated: "I don't see anything redeemable in individual awards. I don't believe in the cult of personality. It's counterintuitive for me to say that as an artist that operates under my own name but, you know, that might not necessarily be my life forever. I'm grateful to be nominated, and I've accepted nominations because I'm broke. But I don't believe in individual awards. It cements this neoliberal agenda of relentless competition."
Perretta's words, from a conversation conducted a month before last year's Turner Prize announcement, are particularly prescient in the wake of the latest news. In an age of polemics and bitter culture wars, the controversial wins of previous years start to feel more hollow than ever. This transformation could be a chance for the prize to win back its audience, and to offer support to multiple artists at a time when they need it more than ever. 
"We're happy to cheer on a football team from the sidelines, but it's very different if you're the one playing on the pitch"
Likewise, Artangel recently announced a new fund to give twenty artists £5,000 each for "thinking time" to help them develop new ideas. It goes against the endless drive for results, whether that is a full-blown exhibition or finished works, in favour of an opportunity simply to reflect. After all, it is often only when that pressure to perform is lifted that real progress can be made. 
For most, though, the option to pause and take stock is simply not there. I worry about being left behind if I leave even a brief gap in my CV, and it's not always easy to avoid looking at the achievements of others and wondering where you fall amongst it all. It's difficult to forget the hierarchies taught to us from a young age, as much as we might try. 
This kind of speculation fuels anxiety, which has a tendency to hit women the hardest. It's little surprise that women account for less than a third of senior roles globally, according to statistics published last year in Forbes. In a survey carried out by Hewlett Packard, it was found that men apply for a job when they meet only sixty per cent of the qualifications, but women apply only if they meet all of them. 
Inevitably, these inequalities in the workplace also fuel applicants of a similar background to apply. It's a vicious cycle that needs to be broken. There is now an opportunity, in rethinking what function competitions can serve within the art world, to diversify. In an elitist industry that has a tendency to favour a select few, it is a shift that can't come soon enough. 
Are We There Yet is a fortnightly column by Louise Benson. Top image © Jonathan DeDecker