"The alchemy of art is knowing how to transform matter into something else, something which is open to poetry…" There is definitely a transformative quality to the work of Athens-born dance choreographer, stage director and visual artist Dimitris Papaioannou. His expressive hybrid approach—melding physical theatre, literature, social messages and experimental design—is deep-rooted, stretching back to his teens as a protégé of the celebrated Greek painter Yannis Tsarouchis, and his studies at the Athens School of Fine Arts, as well as his acclaimed eighties/nineties projects as founder of Edafos Dance Theatre, and appearances with choreographers such as Robert Wilson. In 2004, Dimitris presented avant-garde spectacle on an exceptionally vast scale, as creative director of the Athens Olympics Opening Ceremony (notable for numerous classical and couture flourishes, including Bjork's stadium-sized ballgown). Since then, his live works have continued to shape-shift, through powerfully stripped-back touring productions such as Primal Matter (2012), Still Life (2014), The Great Tamer (2017)—and now, a groundbreaking collaboration with Tantztheater Wuppertal Pina Bausch: New Piece I – Since She.
"The past few years have been exciting—but maybe it's quite a late breakthrough," says Papaioannou. There's a warmth and wryness to his voice; when we speak, he's in Canada for performances of The Great Tamer, and the upcoming weeks will involve intercontinental travel, including the British premiere of Since She at Sadler's Wells in London. Both Since She, and the separate New Piece II – Bon Voyage, Bob… (created by the Norwegian National Ballet choreographer-in-residence Alan Lucien Oyen) represent uncharted creative territory for the legendary Tanztheater Wuppertal Pina Bausch, involving full-length works by guest choreographers for the first time since Pina Bausch's death in 2009. Papaioannou's piece brings dreamlike innovations here, as well as characteristically vivid keynotes: illusory twists, twisted flesh and painterly touches (the visuals for Since She have been likened to Hieronymous Bosch), and Papaioannou's long-standing fascination with Bausch.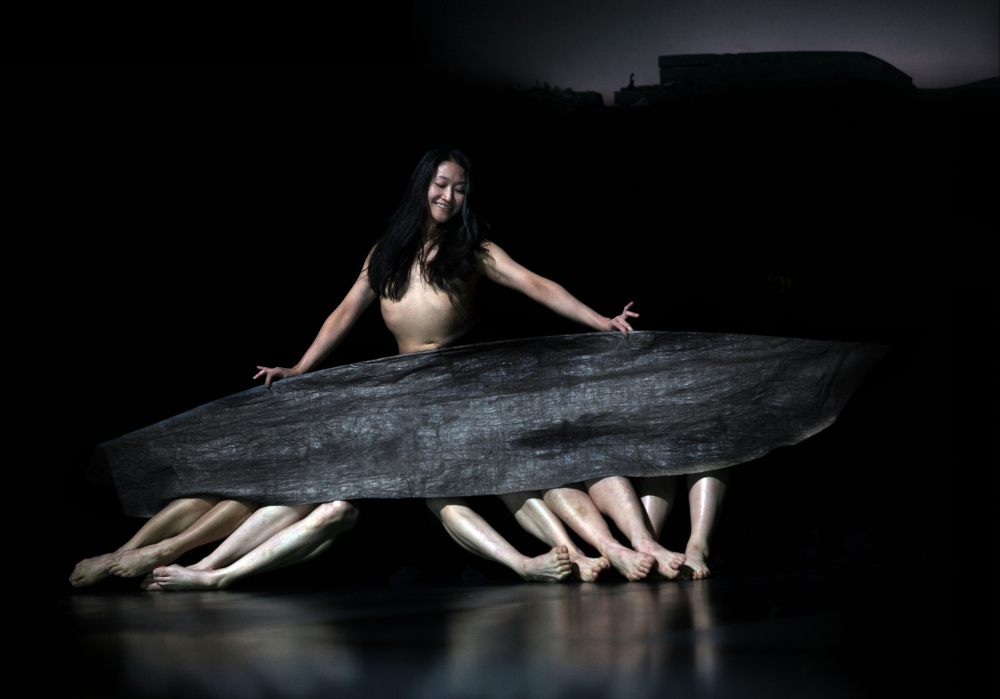 "I was trying to find a space to create a new universe," explains Papaioannou. "I wanted to work with the personality of a company that Pina created over many years, to lead them to a different planet and see how they react. These great performers had to become puppeteers of themselves, and of objects. I would take different things—sticks, material, plants in the room—and encourage them to use them. Their creativity exploded. They couldn't stop playing."
"I wanted to work with the personality of a company that Pina created over many years, to lead them to a different planet and see how they react"
Since She involves multiple narratives, including what Papaioannou describes as explorations of his teenage thoughts and "an archive of human dreams"; he points out that even the piece's original German title, Seit Sie, can be translated in contrasting ways: "It's for Pina, but also for the dancers, and for us… I actually discovered that I was nostalgic when I was creating Seit Sie," he admits. "I was overwhelmed with emotions for Pina; I was working inside the 'temple' of a kind of personal saint and mother figure. I was thinking about my ancestors a lot, and delving into what I felt Pina was inspired by."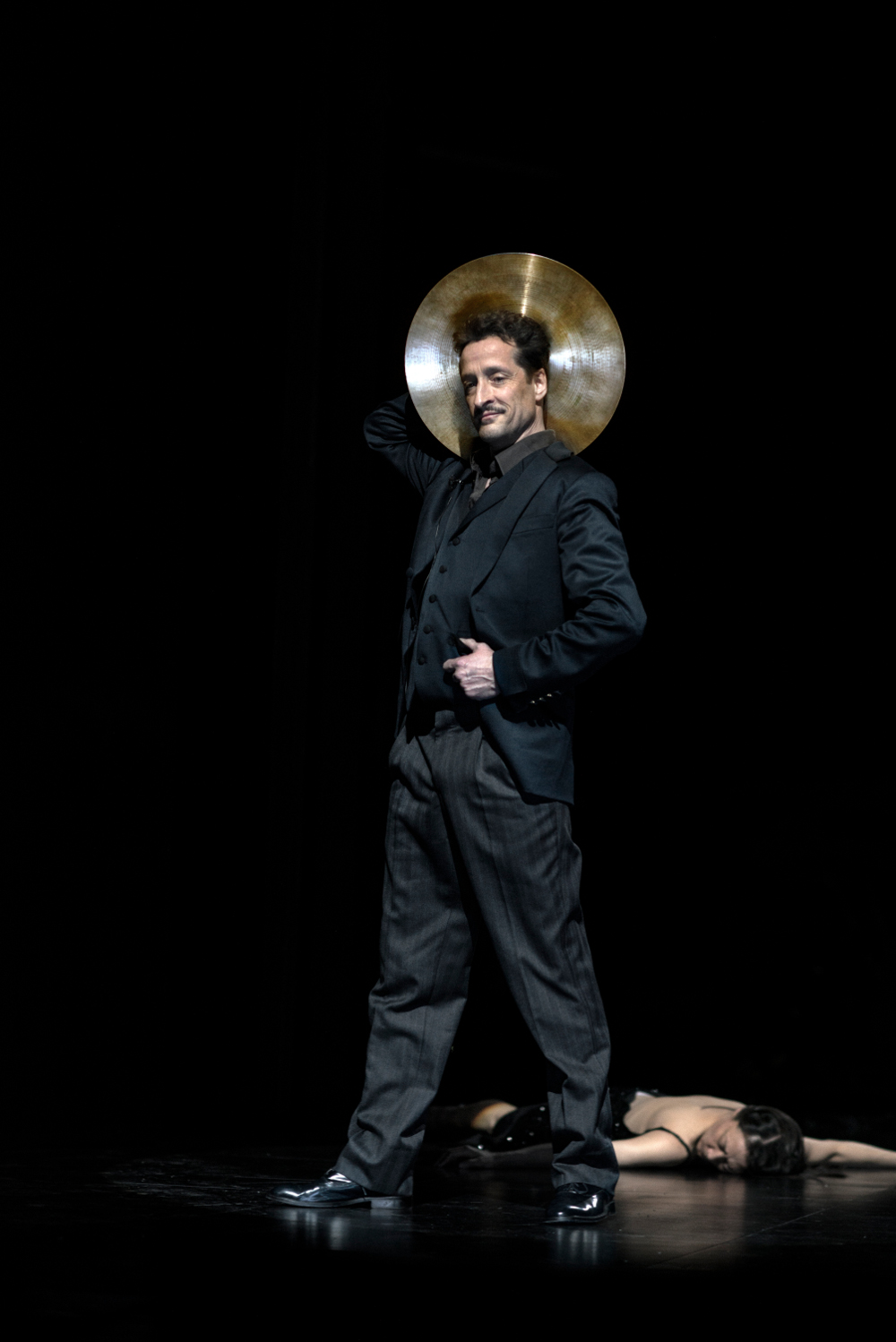 When Papaioannou recalls his earliest encounter with Pina Bausch's work—as a teen, watching a performance video loaned to him by his first dance teacher, Mary Tsoutis—it still sounds like an epiphany: "I was nineteen, and it was my first experience of how breathtaking live art can be," he exclaims. "I was shocked to my bones. I cried throughout the whole performance, because I saw the maximum of what could be done… In my youth, I was painting frantically, and I also had a tendency for athleticism, but as a gay boy of my generation, it was not easy for me to blend in. In dance, I found the self-fulfilment that I was looking for."
Now in his fifties, Papaioannou credits Mary Tsoutis for giving him the free reign to develop his distinctive, fluid and muscular style. ("She allowed me to experiment in her shows, including set design and costumes. I had this chance to play.") He also draws ongoing inspiration from his first art teacher: "It was amazing that I knocked on Yannis's door when I was seventeen," he laughs. "He was very poor and humble, and extremely famous. He was also a great philosopher. He agreed to look at my paintings, he would allow me to be around whenever I wanted, and he would give very sharp feedback to my work! It changed my life, because I had grown up in a house with no art. So when I met my teacher, I realized that life and art is possible—and that poetry is greater when it happens from humble materials. Even now, I find myself beginning to be more impressed by arte povera; I try to strip down to the essentials."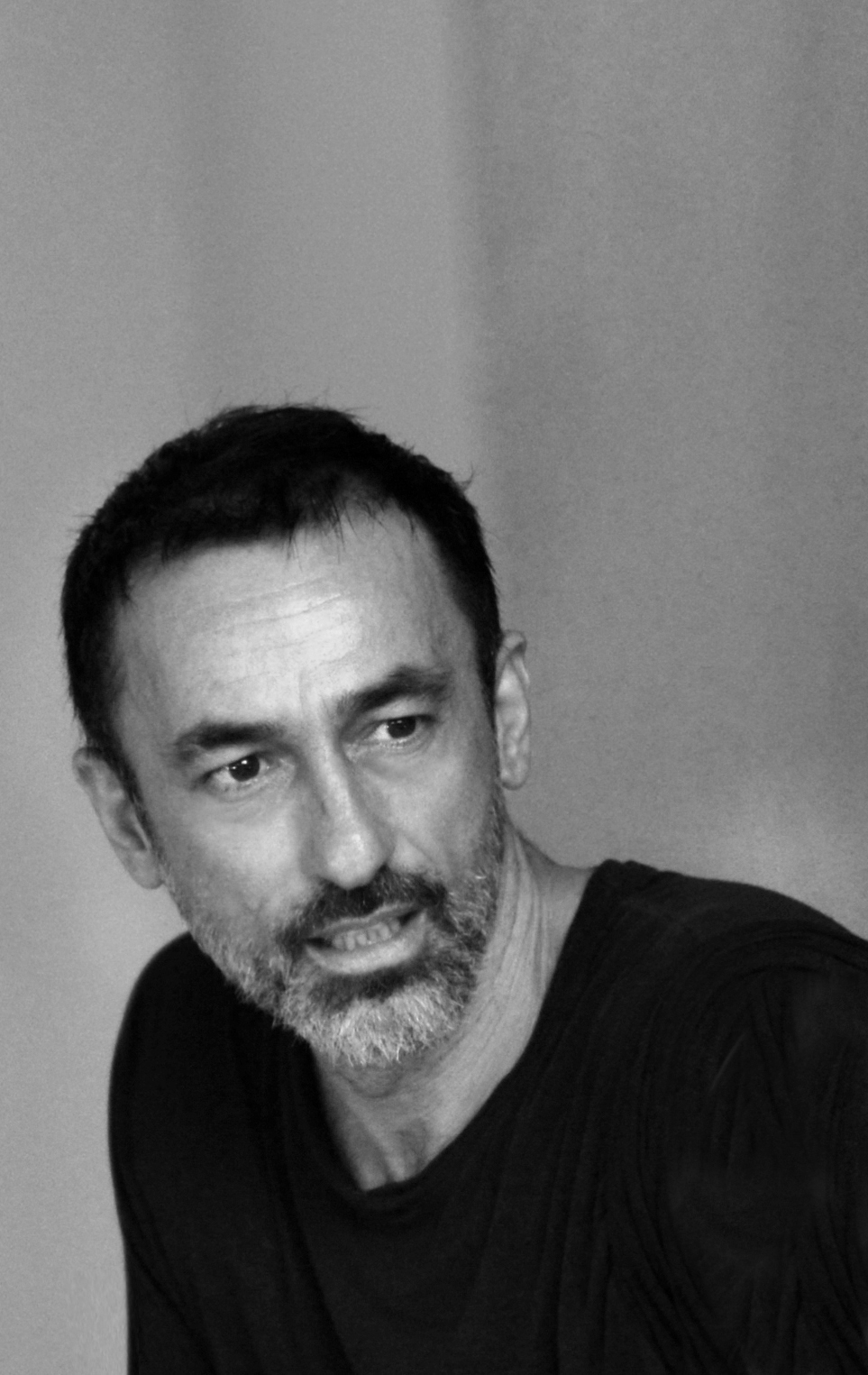 As an art student, Papaioannou excelled at portraiture, and supported himself by selling his paintings; at the same time, having grown up on European comics and US cartoons (from Asterix and Lucky Luke to Tex Avery and Disney), he was drawn to creating comic art for a variety of Greek publications. One of his eighties stories, Heart Shaped Earth, can be found in English translation on his website; described by Papaioannou as "the blues of a boy in the centre of Athens", it's tenderly rendered, richly hued, and romantic and homoerotic in tone.
"When you're a poor young rebellious kid, your art is created and it disappears into a different social status once it's sold; there's nothing in between," Dimitris explains. "I was in the centre of the city, living alone without the restrictions of my family. I needed something that resonated with the society I was in; with comics, I suddenly realized that I could do something that circulated among my generation and people. It's not a ghetto thing; that's how I developed a skill of storytelling and connecting with an audience."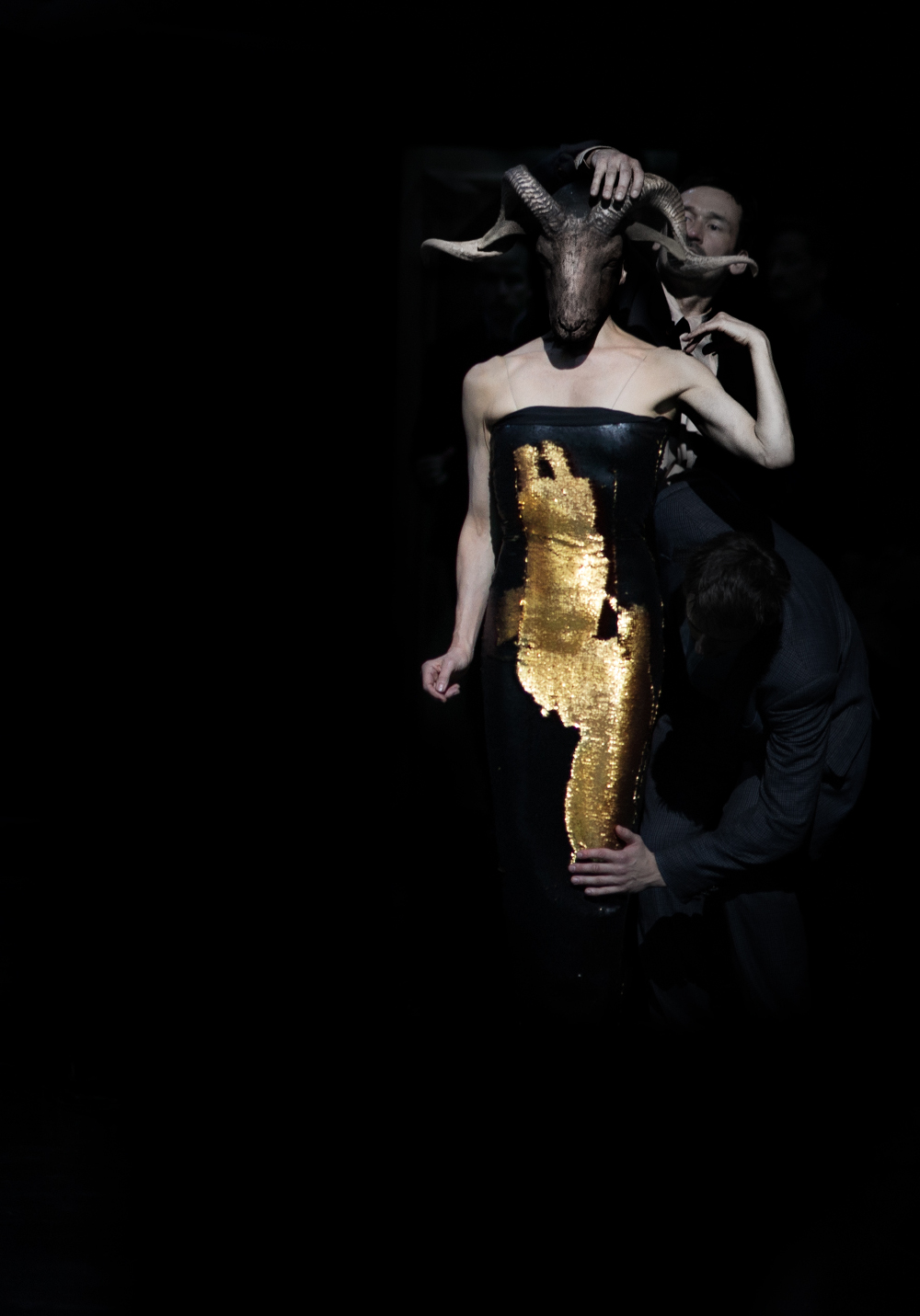 In more recent years, Dimitris's inclination to pare things back might be construed as his reaction to the florid set-pieces of his Olympics work; in 2015, he was also enlisted to create a lavish opening ceremony for the European Games in Baku. Both productions are astounding to watch, though neither fit Dimitris's definition of "art", with its capacity for transformation, satire and critique. Since Primal Matter, his own evocative projects have appeared "in the raw" (often literally); his designs seem both stark and fantastical.
"When the financial crisis hit Athens, I was forty-nine, and having been blessed with so many resources, I decided to work with nothing. This was my political statement"
"I don't like my art to have political opinions, but I do like to place myself in a challenge," he says. "The Olympics were a kind of test tube: to see if the principle of experimental theatre could be created on a vast scale, and see if that could have a positive vibration. At the time, I thought I might be taking it too far—but people were ready to go further! But later, when the financial crisis hit Athens, I was forty-nine, and having been blessed with so many resources, I decided to work with nothing. This was my political statement: we don't need resources to create poetry; we can work with the basics. It was a reaction against the perception that we can't be happy with less."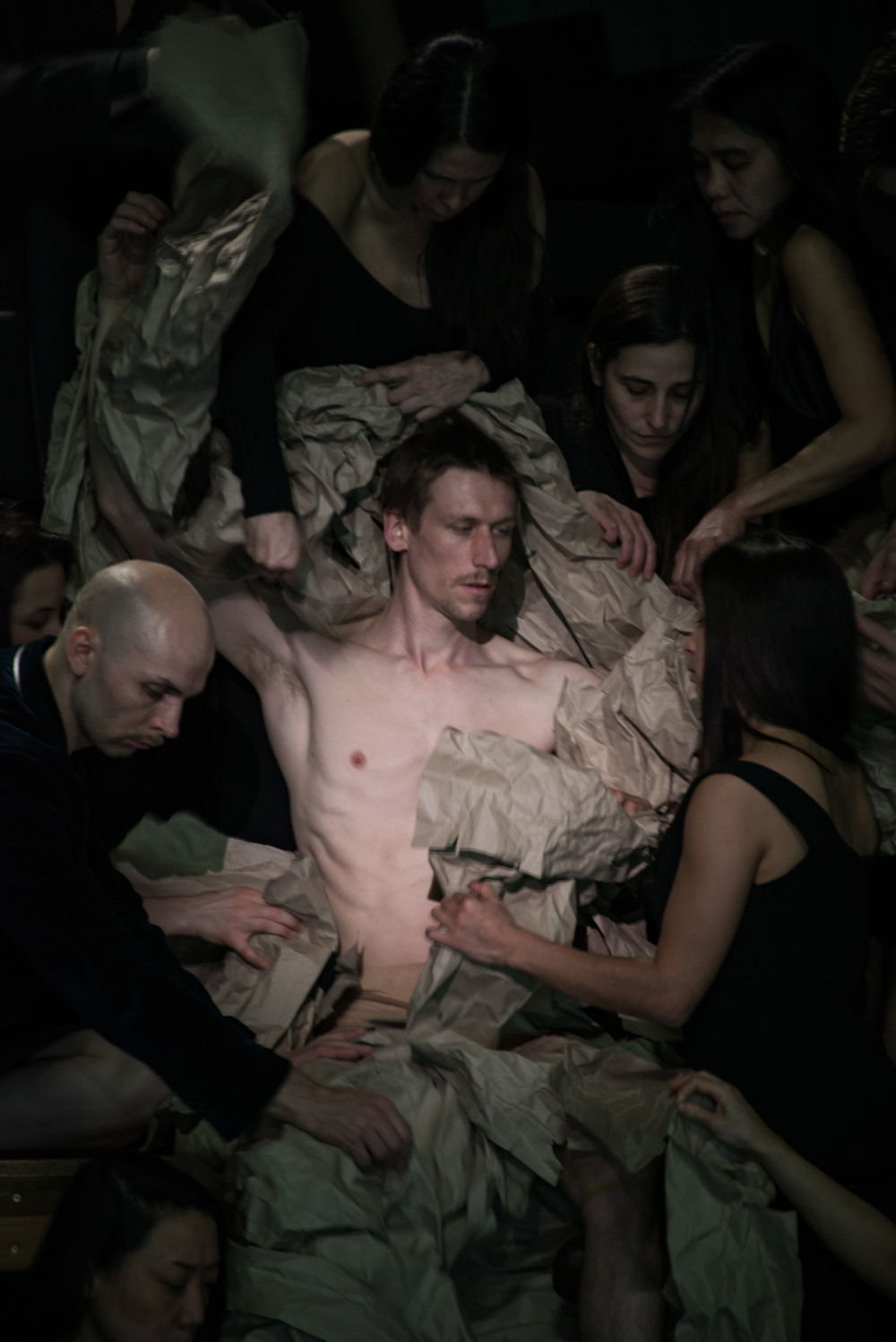 Nostalgia still plays its part for this visionary soul: "I do find it useful to look back; in the last ten years, I've learned to edit myself. I have a new connection with what I've created; I can face the beast in the eyes, and know what arouses me to go on with this work."
New Piece I and II: 
Since She – Dimitris Papaioannou 

/ Bon Voyage, Bob – Alan Lucien Øyen

From 14 to 17 and 22 to 25 February a Sadler's Wells, London

BUY TICKETS