In November last year, artist and composer Christian Marclay (best known for his majestic looped 24-hour video installation The Clock) invited musicians Beatrice Dillon, Karen Gwyer and others to London's Somerset House Studios for the annual electronic music showcase, Assembly. The live performances took place in the Lancaster rooms, which look out onto the Waterloo bridge approach (one of London's busiest) just metres from the west-facing windows. Marclay challenged the artists to incorporate the urban soundscape into their productions—to produce work that was of, rather than independent from, the city. 
Artists used camera tracking and data sonification to capture the density of the evening commute, which they then stitched, chopped, sped up and slowed down before beaming it into the performance space. Beatrice Dillon created a drum sequence augmented by sub-bass sounds triggered by a roadside laser Kinect camera; artist Haroon Mirza choreographed dancers on the pavement outside to supplement the disparate audio. London's distinctive late-autumn soundtrack—of black cabs splashing through puddles as they climb to cross the Thames—was turned into an immersive electro-acoustic experience. 
The 2020 edition of Assembly looks and feels very different to its predecessor. What was previously a site-specific project has now become physically, if not conceptually, detached from Somerset House Studios. The five artists are dotted across the globe, corresponding with Call & Response (the studio's resident sound producers) over email and telephone, and presenting their works via an interactive online listening platform, which resembles a futuristic augmented reality (by toggling around the screen, the listener can change the sound mapping).
This year's participants, Lafawndah, Loraine James, Ben Vince, Zadie Xa and Kelman Duran, differ widely in creative scope. Remote composition has given them the opportunity to draw upon a longer back catalogue of work for their commissions—from the raw saxophone of Ben Vince, to Kelman Duran's documentary-style films of life on Native American reservations in South Dakota. 
For Zadie Xa, Assembly is an opportunity to create a spoken narrative work, a culmination of years of research into Korean shamanist mythology and ecological breakdown, and eight months of script refining. Her new work, titled Moon Poetics 4 Courageous Earth Critters and Dangerous Day Dreamers, is a six-part audio journey, an "anthropomorphised version of different animals' daily surroundings; things that they are encountering in their environments that are detrimental to their survival caused by humans," Xa explains. The piece is invitational rather than instructive in tone, emphasising the relationship between the natural world and humankind—one which has for so long been defined by destruction and imbalance, but which can be corrected through "transformation and renewal". 
"What was previously a site-specific project has now become physically, if not conceptually, detached from Somerset House Studios"
Xa's work is a constant negotiation of how specific histories are packaged and interpreted. Born in Vancouver to Korean immigrant parents, Moon Poetics is loosely based around the Korean shamanic tale of Princess Bari (a story about searching for a universal healing elixir), which Xa has imbued with the urgency of the present-day climate crisis. Symbiosis with the natural world is the key message: "All pain is interconnected; what maims the land will also damage you," the narrator warns in the first movement.
Working from her studio in Bow, East London, Xa used the extended lockdown period to expand her creative influences for the piece—an intellectual evolution which is perhaps more difficult to sustain when choreographing an in-person exhibition. She cites Adrienne Maree Brown's Emergent Strategy (2017) as an important touchpoint, and explains that Moon Poetics' allusive, ethereal nature allows the social cacophony surrounding Covid-19 and Black Lives Matter to subtly, but surely, permeate the work. 
Although moving Assembly online has allowed Xa's work to stretch and expand thematically, remote working has also enforced a shift in the five artists' creative habits. Xa's practice relies on her meticulous coordination of sources: "I'm not someone who's good at coming up with original ideas," she concedes, modestly. Meanwhile, musician, DJ and video-maker Kelman Duran has found that working towards an online showcase has inverted his compositional process, which is typically serendipitous and reactive.
"I like to sample random things; it's not very determined," he tells me. "You can't really pinpoint the references; I try to figure out meaning afterwards. But with Assembly I tried to do it the other way around." As well as the time and space afforded by remote working, Duran found a natural understanding with Tom Slater (the head of Call & Response's studio) allowing instruments to be added and the excess to be stripped away. "I don't tend to go back," Duran says of his soundscapes, and trust between the artist and designer is key.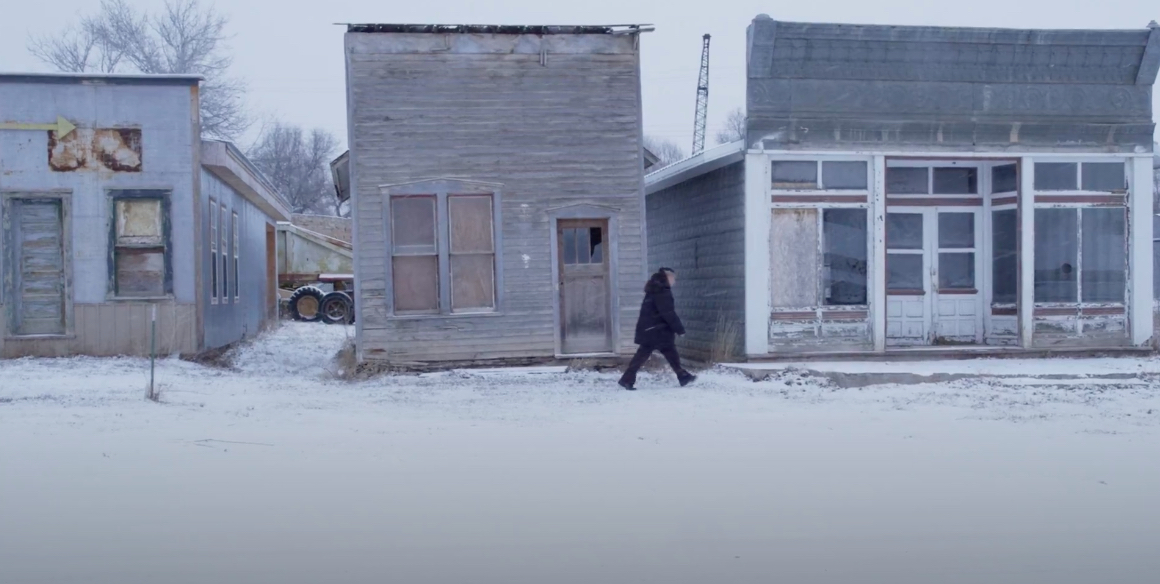 "Duran has found that working towards an online showcase has inverted his compositional process, which is typically serendipitous and reactive"
Duran's latest work for Assembly, At Last…Cinema, is a score in four sections, comprised of short film audio samples which revolve around a central curatorial ethos, as opposed to a unified theme. "The work is mostly drawn from films where for the director, the subject was something outside of them…something they didn't know," he explains, using Akira Kurosawa's Dersu Uzal (1975), filmed in Russia and his only non-Japanese-language, as an example. "He doesn't know the language; doesn't know the culture. But I still think it's a good film. Just like myself: I have no business being at an Indian reservation." Much of Duran's early work as a film-maker centred on time spent on the Pine Ridge Indian Reservation in South Dakota, experiences which solidified his ideas around ethical film-making, transparency, openness and intention.
"People can tell when you're bullshitting," he says wryly, explaining that filmmakers creative and cultural spaces that are unfamiliar to them do deserve critique, but that "it's also an important thing that people make work in that way. It's just about being dedicated and doing enough work with your subjects." Duran discusses this dynamic in relation to his DJing career, too; during time spent in London over the years, he says, "I'm still confused by how many different types of people play Dancehall and Techno out of their cars," both key cultural influences on his own music. 
At Last…Cinema begins with a clip discussing incarceration, before moving through new wave synth, industrial, woodwind and more energised percussive segments. The screen shows a faded buttery yellow background, while toggling around its edges reveals tinges of sunset pink but no specific imagery. Like Xa, Duran uses reverb to give his samples a lasting resonance; it gives a sense of the listener drawing closer, but then retreating from the voices—an effect aided by the 360 interface. Then comes a single drum, gradually building into an energised rhythm while industrial groans rumble underneath. There are flute sections and also thudding, broken minimal techno. Nothing is rushed; every element feels like it's arriving at just the right time. The spoken word is sparse, but never underpowered. 
One of the samples is taken from a film documenting violence between white neo-nazi and black youths in 1970s Manchester, England. It's one of the composition's most important moments, Duran tells me, continuing the investigation of how directors—and in this case, journalists—negotiate the social and political dynamics of a foreign space. "A reporter goes up there and starts asking a lot of dumb, BBC-like questions," Duran explains. One of the black subjects is asked why the white youths seem to be fighting. "It's their religion, isn't it?" he replies, distilling history and experience into one sentence, without labouring to extricate the norms which govern his existence. 
Xa is similarly reflective on ideas of belonging and place; in an exhibition earlier this year, Child of Magohalmi and the Echoes of Creation, she again fused Korean mythology with her Canadian heritage. She drew a link between the matriarchal structure of shamanist folklore, and a recently deceased Canadian orca, who acted as a leader to her species. Xa cites her cultural sensitivity as a reason for her creative hypervigilance: "I feel an incredible amount of deference and respect to Korean mythology, because I'm also an outsider," she says. "I don't know if I would have these insecurities if I was born in Korea and that was my first-hand experience."
In Moon Poetics, these concerns find a voice in a series of rhetorical questions, posed with heavy reverb to the listener: "How do you want to be remembered? How do you want to be seen?  Who was on the land before you? What do you know about the land you grew up on? Whose home did you home replace?"
"Xa's work is a constant negotiation of how specific histories are packaged and interpreted"
Assembly itself, conducted remotely for the first time, naturally invites questions of place and belonging. How has the experience of composing from afar affected these concerns? The artists view the period with the same conflicting emotions as most of the population. For both, the benefit has been the opportunity to allow what is happening in the world to influence their work. It has also afforded the time and space to absorb contexts, and to trust that their practices will reflect these shifts. Duran connects this newfound ability to sit back and reflect with his choices of samples in this particular moment.
There is a natural cynicism too; if the Covid-19 crisis is indeed a dry-run for an impending climate catastrophe, then Xa is determined to raise the alarm sooner rather than later. "We like to think that this is a very intense time, but this is clearly a very intense time because of the other intense decades: hundreds of years of destruction that we've been doing to each other and the planet," she says. "I'm asking the viewer to go on this journey to look for whatever this healing water is." By showing the work online, and it being watched, paused and re-watched all across the globe, the chances of finding that resolution may be greater than before.