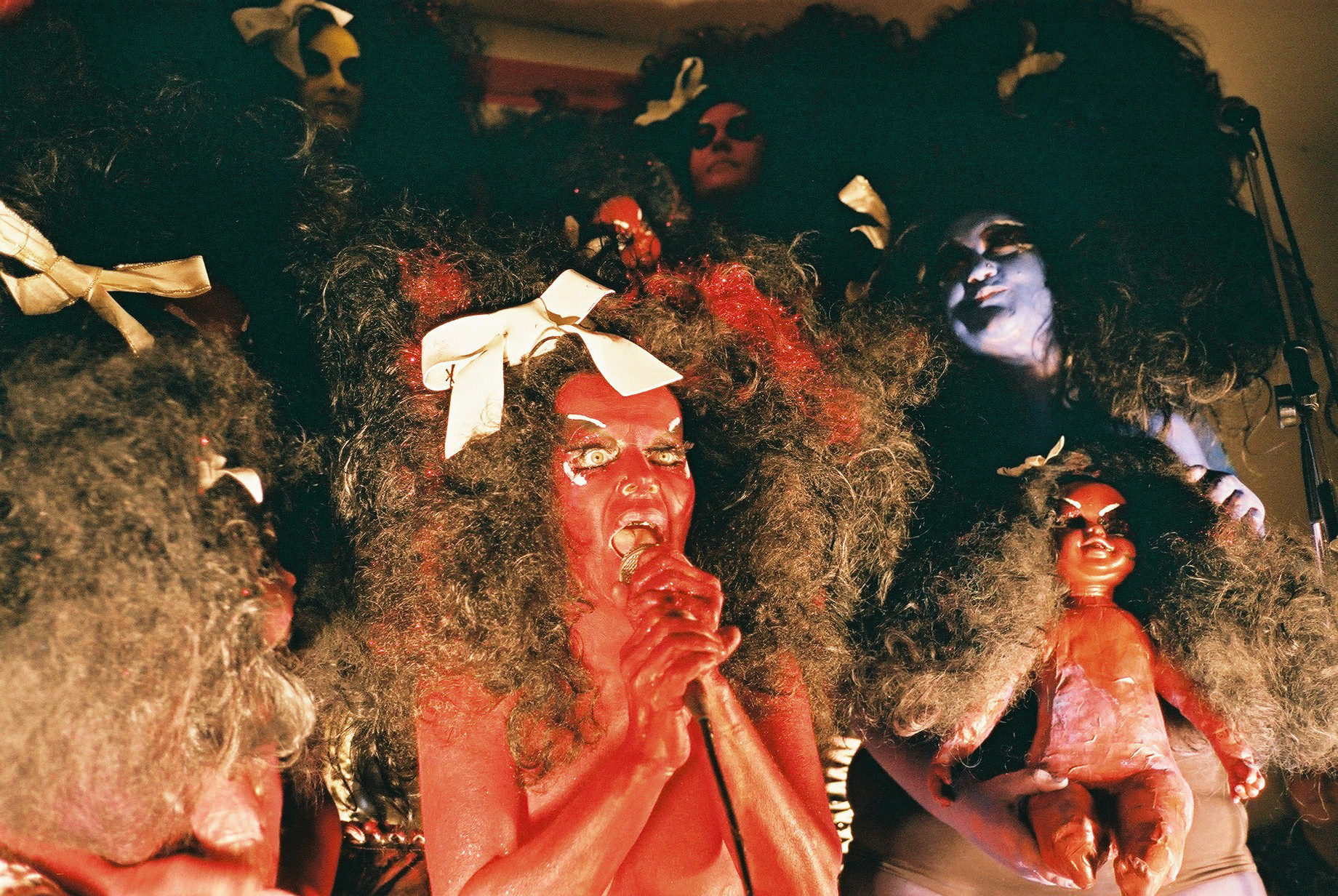 A legendary figure of New York's underground scene, cult artist Kembra Pfahler will be immediately recognisable to those familiar with her performances within the death-rock band The Voluptuous Horror of Karen Black. With a theatrical sensibility and flair for costume and props made from the most bizarre of objects, she has long questioned the conventions of femininity and beauty in her work. A photographer, performer, actress and musician, she dissolves the line between art and life to fully embody these varied roles.
For the Sapore di Mare arts festival in Italy this July, Emalin gallery are presenting a selection of Polaroids by Pfahler. Intense evocations of her performance-led work, these flash-heavy snapshots crystallise momentary snatches of calm amidst the chaos, like a jolt from the blue. Body paint, costume make-up and sky-high wigs can all be glimpsed. Drawing inspiration from B-movie aesthetics, body horror and glam rock, these photographic bursts of brightness capture some of the energy of Pfahler's electrifying performances. (Louise Benson)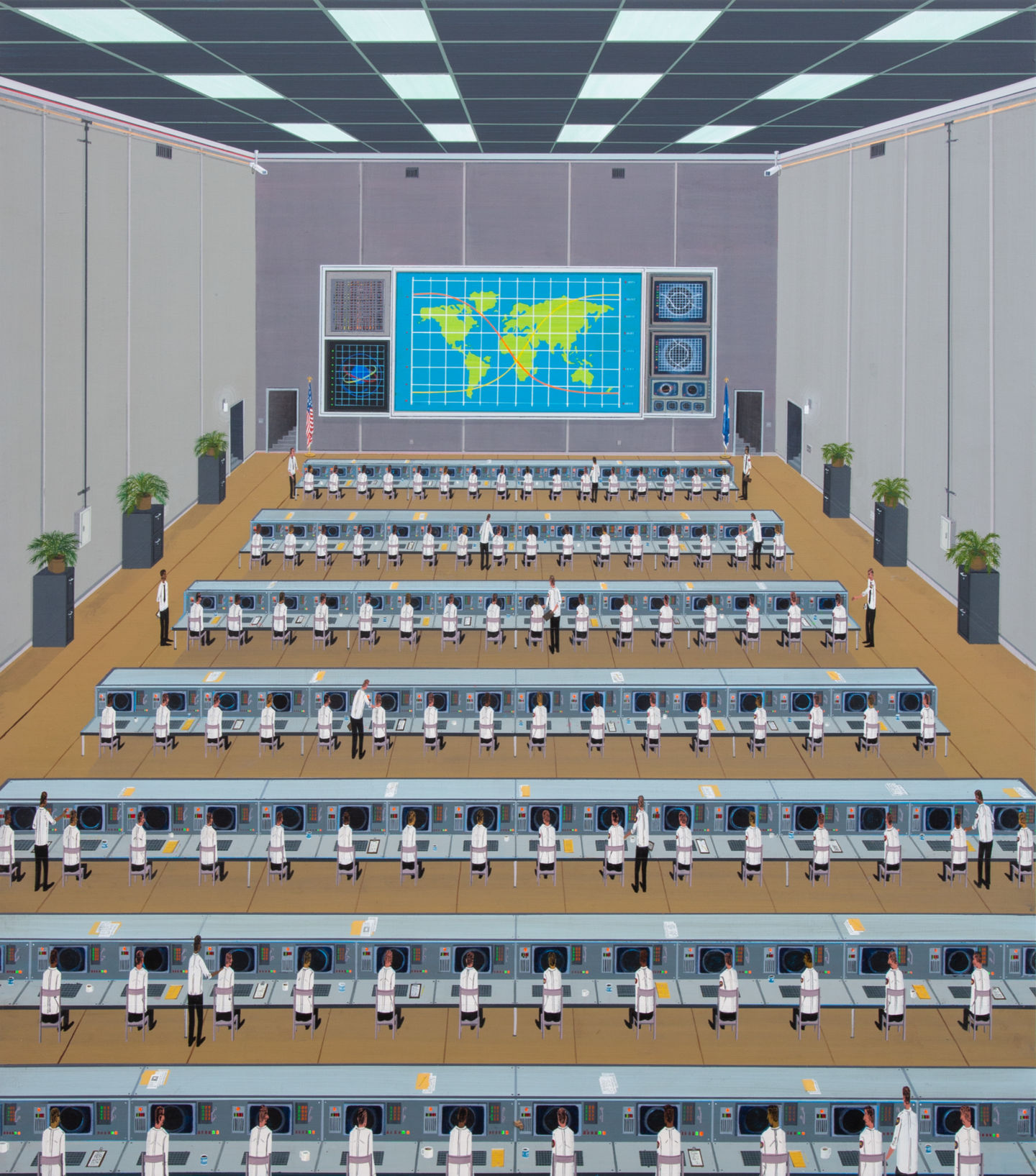 American artist Ian Davis depicts dystopian scenes that teeter along a fine line between order and chaos. He is currently showing for the first time in Berlin, with solo show The Mass Ornament at Galerie Judin. In his works, buildings and landscapes are intricately rendered on a huge scale that still feels intimate: tiny rows of desks, stadium seats and more are painted with absolute clarity. Within these scenes, humans obey and rebel. In most works they are identically clothed, working together on a group activity or sitting in neatly ordered booths. There is a sense of rigid community to these scenes, an uneasy feeling of state control.
When moments of chaos do break out, the viewer often can't see the person who caused this misstep: in his work Tragedy, a small fire burns through amphitheatre seating, though there is no clue to who started it. Davis imbues his paintings with a playful palette that complicates his claustrophobic scenes: bright oranges throb in otherwise dull lab interiors; pastel pinks flow across mountainscapes, surrounding a tight queue of oil tankers that snake along a single winding road. (Emily Steer)
A giant fluffy white cat is the unlikely star of Polish painter Aleksandra Waliszewska's unsettling scenes. Modelled after her own green-eyed cat Mitusia, she introduces her viewers to a surreal world of writhing creatures, disembodied hands and ominous signs hovering on the horizon. Influenced by the delicately rendered yet wildly imaginative paintings of early Flemish Renaissance painter Pieter Bruegel the Elder, her gouache images inhabit a strangely timeless space, more at home in the realm of dreams (or nightmares) than any version of reality.
A major new exhibition at the Museum of Modern Art in Warsaw (3 June to 2 October) sees more than 130 works by Waliszewska go on display, alongside 80 historic works selected by the artist. The images chosen to exhibit alongside Waliszewska are taken from Polish, Czech, Ukrainian and Baltic Symbolism, alongside a couple of works by the artist's own grandmother. Rich with the visual vocabulary of symbols, drawing from medieval manuscripts, pop cultural representations of vampires and pagan mythology, her paintings suggest ongoing scenes that could well continue beyond the limits of the canvas, if only we could see that far into our own subconscious. (Louise Benson)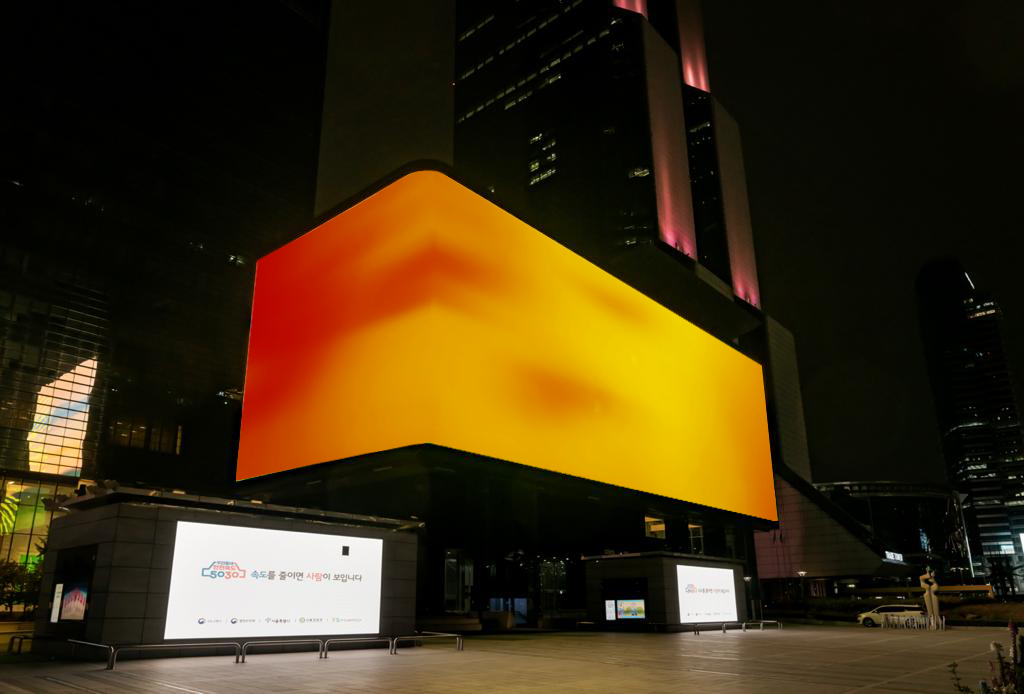 Last year, gigantic screens in London's Piccadilly, Seoul's K-Pop Square, and Tokyo's Shinjuku station were simultaneously given over to mysterious colourful hazes. The broadcast in question, titled Some Weather, was the brainchild of Nikita Gale, a Los-Angeles based artist who investigates concepts of invisible labour and the unstable relationship between performer and spectator by interrogating figures from pop culture, literature and beyond. For this piece, what first appeared as abstract cloud formations were actually manipulated archive footage of Black women who have served as backing singers for some of rock'n'roll's most famous acts, including the Rolling Stones and David Bowie.
Gale has now returned to London for a solo exhibition In A Dream You Climb The Stairs at Chisenhale Gallery, where similar concepts of invisibility, audibility, and communication are explored through installations composed of concrete, metal, light and sound. The show's cue is taken from Toni Morrison's 1977 novel Song of Solomon, in which the character known as Circe lives with a pack of Weimaraner dogs. Far from being literal, Gale always asks important questions about how we consume creativity. (Holly Black)
Peterborough-born mixed-media artist Rene Matić presents a new installation at London's Studio Voltaire this month. Soul Time "reconfigures the self outside of oppressive spaces and structures," continuing the themes of Matić's Brown Girl in the Art World series, in which the artist was filmed dancing outside of a St George's flag-clad pub in Skegness, clashing Ska, 2-Tone and Northern Soul movements with traditionally white English iconography.
Matić's new work references the role of nightclubs in Black British history, taking its name from a 1966 Northern Soul song by Shirley Ellis. Inspiration also comes from Dick Hebdige, the social theorist and author of the influential 1979 book Subculture: The Meaning of Style, from which Matić's sartorial and musical critiques draw. Subcultures, Matić says, are routes towards an "attainable Afrofuturism". (Ravi Ghosh)
Clare Rojas creates wild paintings full of animals, organic forms and human figures at one with the natural scenery around them. In her new show at Jessica Silverman Gallery in San Francisco, she presents a mix of busy landscapes full of activity and more pared-back canvases on which human bodies are combined with geometric forms. The artist has long been inspired by animalism, which has roots in Peruvian folklore. The colourful shapes and forms in her work are highly symbolic. In one painting, Invisible Door, these shapes stand in for the spirit or "evolutionary energy" of the animal depicted alongside them.
There is often something uncanny about the poses of her human subjects, whether their bodies are flattened to an unsettling degree or their backs bend in dramatic arches as though they have rubber spines. The female figures in her works could be seen as self-portraits, which also reference the Earth Mother archetype, the sorceress, and the "goddess of the void". Her thoughtful figures are just as multifaceted as the work itself. (Emily Steer)