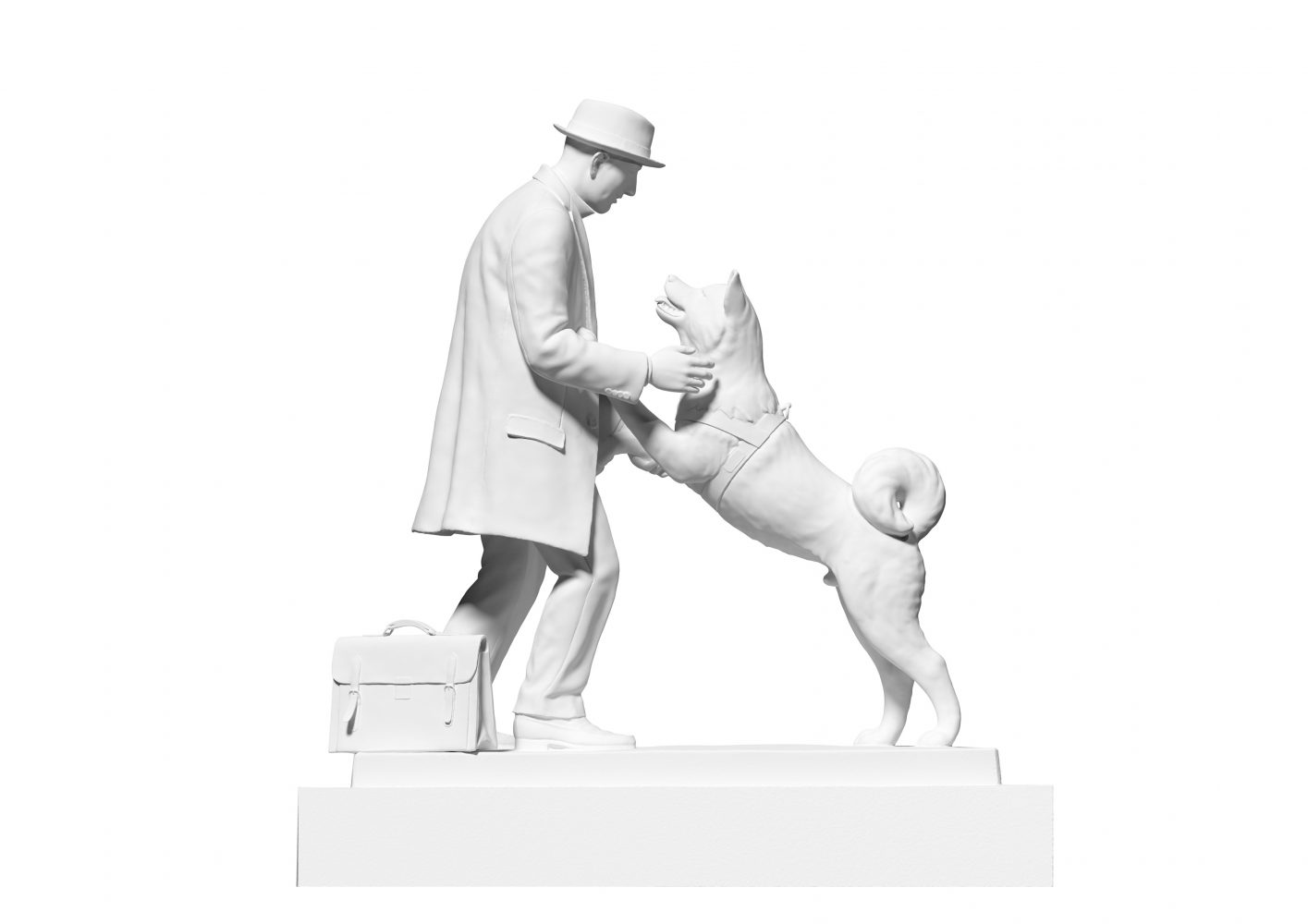 Greyscale is an understatement when it comes to winter in Berlin. Some declare it a death wish to stay in the sub-zero and head for Mexico or other milder climates. Others retreat, imposing a hardcore studio residency on themselves. What better time to venture out by yourself, enjoying a quieter time in the city to take in some of December's shows.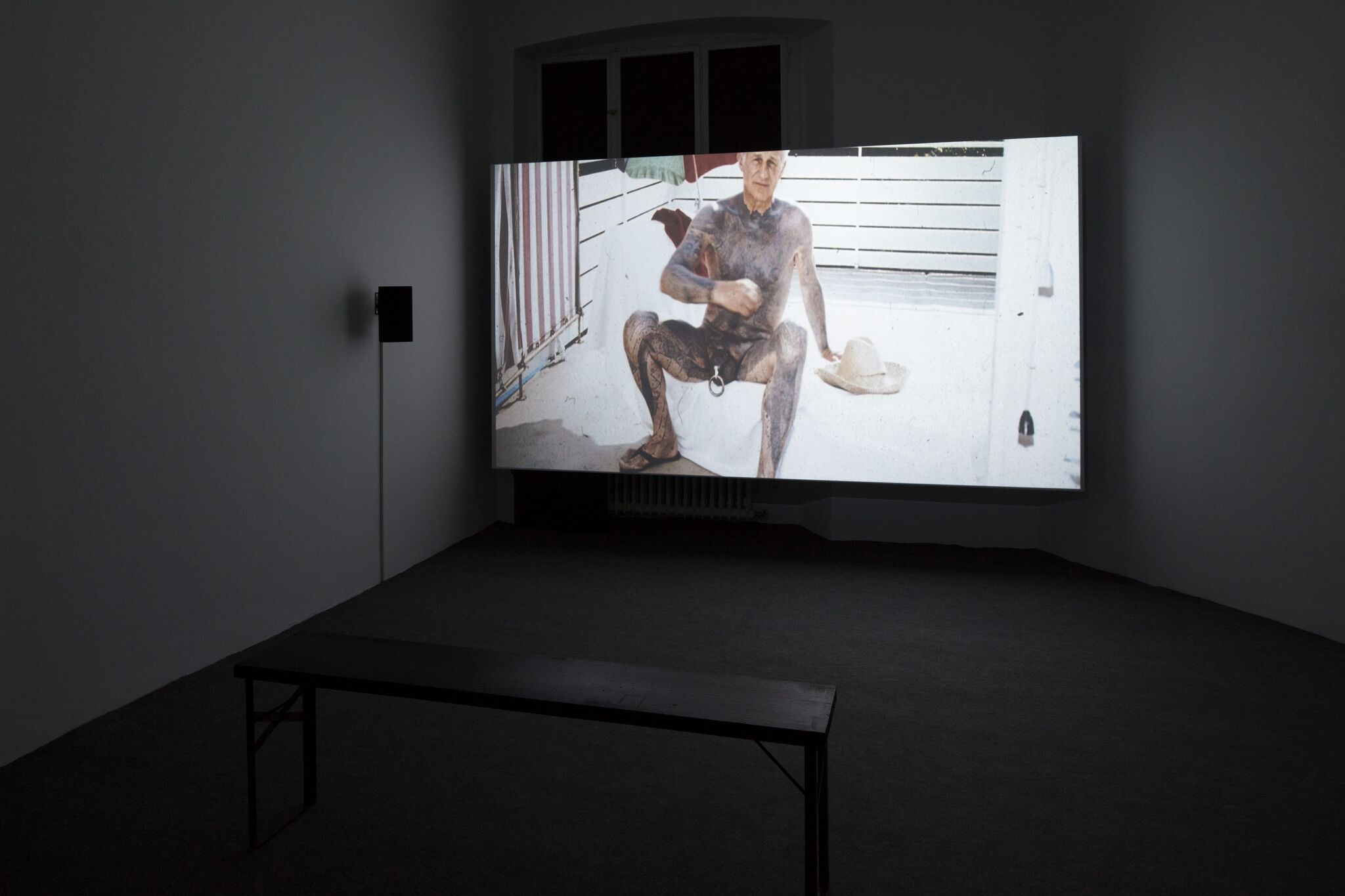 Ellen Cantor / James Richards and Steve Reinke: The Mausoleum of Lovers at Galerie Isabella Bortolozzi
Bortolozzi's dark wood-panelled rooms are turned into two video-viewing spaces for this exhibition. The first room screens a collaboration between Reinke and Richards, their second film to date. Soundless subtitles flash onto the screen, announcing poetic sub-narratives like "another set of teeth on my lips" or "the vomit is nostalgic, always looking back—yearning". These words fall between images of skinheads and lustful ravers staring into analogue cameras, their eyes blank from amphetamines. This nostalgia of inebriated flesh is a violent trope, but one of animated passion when seen through the moving image. Two of Cantor's films play in the second room: Bambi's Beastly Buddies and Within Heaven and Hell. Her wry wit and acrid tongue are notorious, as she melts clips from the Sound of Music with the Texas Chainsaw Massacre—explicitly unveiling the tagline of the latter "The most brutal and bizarre crimes in America" and applying them to the female body, mind and soul. As she flits from biographical to found to directed scenographies, Cantor's haunting politics flood over the screen. "The reddest rose is a ghost." She delivers the lines over Bambi hologram cards, the young deer twitching as a butterfly lands on his tail.
Until 19 December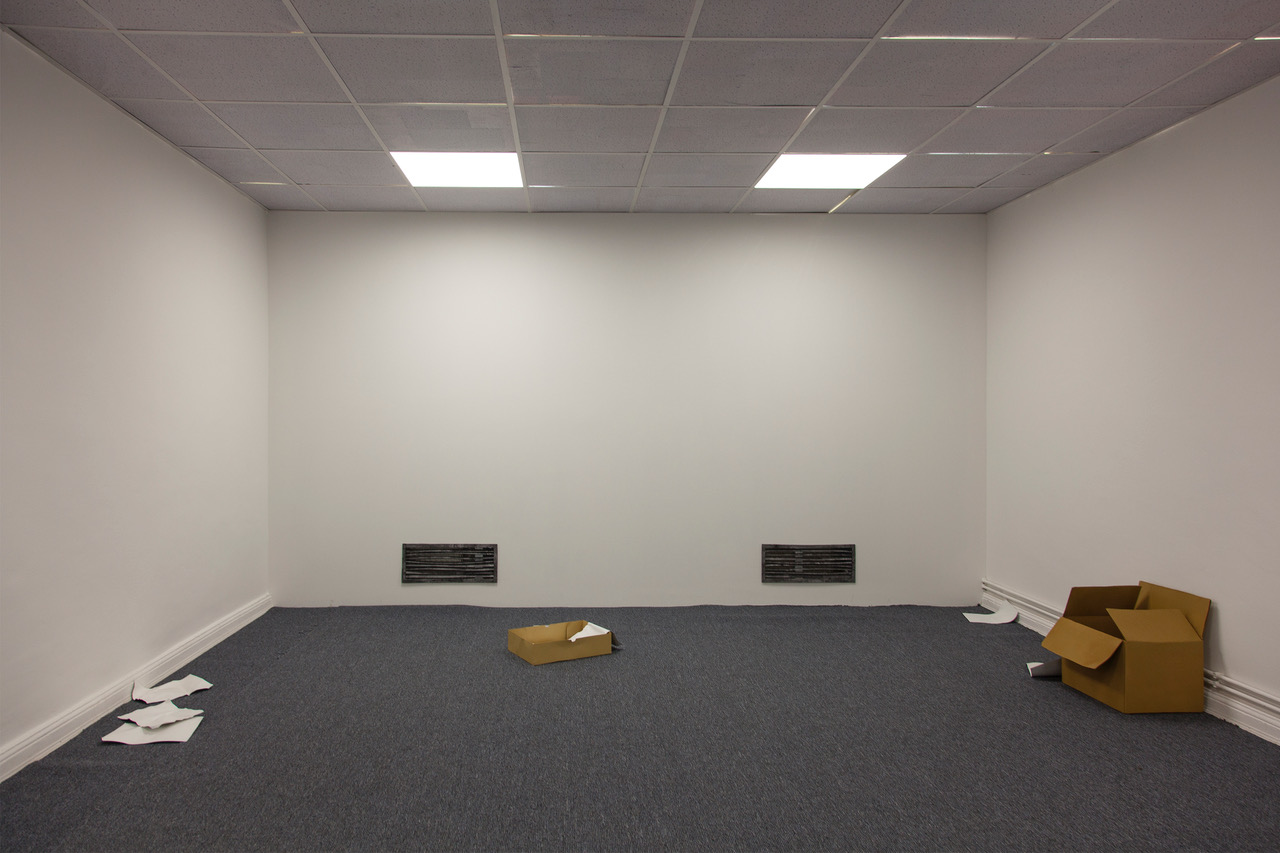 Alvaro Urbano: Altbau at ChertLüdde
Urbano's first solo exhibition at Chertlüdde is another unsettling show, which negates the traditional gallery space. The artist seems to be escaping conventions by conceptually "closing down" the white cube. A pile of unopened, unaddressed letters pile up next to the mail slot, an ode to a form of communication that is outdated and now mostly reserved for bureaucracy. A corridor guides the viewer past endless shut doors, closed or convert—you never find out—to a blue carpeted attic featuring cellophane anime hung inwards to create a trompe-l'œil. Urbano tells a story with Altbau, a meta-fiction, an endless narrative nothing short of a Lynchian mythos. No two viewers will see the same tale unfold.  
Until 27 January 2018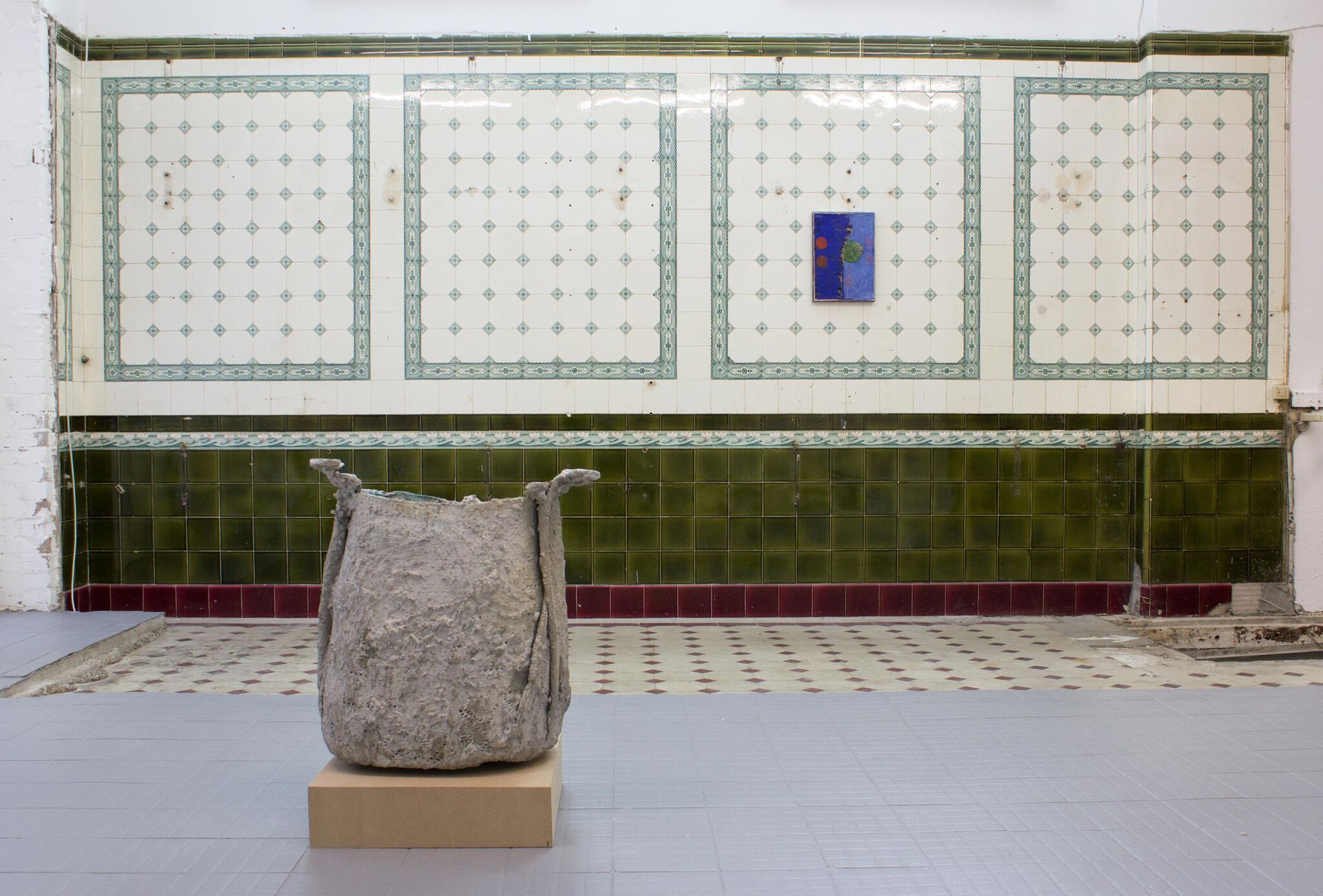 Several Options at Horse and Pony Fine Arts
H&P is also exploring mythos this month. The exhibition uses two works as a departing point to base the rest of the show on. One is a colour wheel from Dan Basen that was conceived in New York during the sixties from found materials and then collaged into an oil representation of colour chromatics. The other piece—comprised of multiple pieces—that found its way into this juncture is from the outsider artist Zebedee Armstrong, who began to have visions in 1972 after an angel touched him. He began creating computational objects that would eventually predict or declare to him the day in which the world will end. These red and white handcrafted objects emit a sense of calm rather than horror, as they stand alongside the works of contemporary artists such as Guy Ruscha, Krista Klassman and Matt Ager.
Until 10 December
Oliver Laric and Eliza Douglas at Schinkel Pavillon
The Schinkel Pavillion will close the year with two independent solo shows on both floors of their elliptical space. One room is given over to Laric who is best known for his polyurethane casts from 3D scanned busts, reliefs and statues. A pop artist by material nature, but philosophy doesn't fall far from his tree, as people like Rosi Braidotti have written texts to accompany his work praising him for his examination of "nomadic becoming". The other room will be given to Douglas, a face we have seen appear in many places throughout the year but not often associated with her own solo practice. She has become the poster girl of her performances with Anne Imhof, but Douglas has her own painterly practice that often depicts disembodied hands and feet, roaming over canvases, or wild action signatures cutting the canvas in two. Douglas is as much of an enigma in her own work as she is in Imhof's.
Until 21 January 2018
Rosemarie Trockel: Teppiche 1987–1990 at Helga Maria Klosterfelde
Trockel is generally unmissable and as iconic as they come. Her ever-changing, diverse practice manages to move through stark objecthood and materiality whilst always leaving the evanescent smoke of the political feminine hand. In November social media feeds were filled with the open letter (aka "abuse of power comes as no surprise") and it's at once apt and also harrowing (due to the proliferation of time that has gone by) to look back at the voices that shaped the art world's first explorations of feminism. Trockel will show an array of her hand-woven wool rugs, hardcore feminist discourse meeting with the hands of Tibetan artisans.
Opens 6pm, 7 December