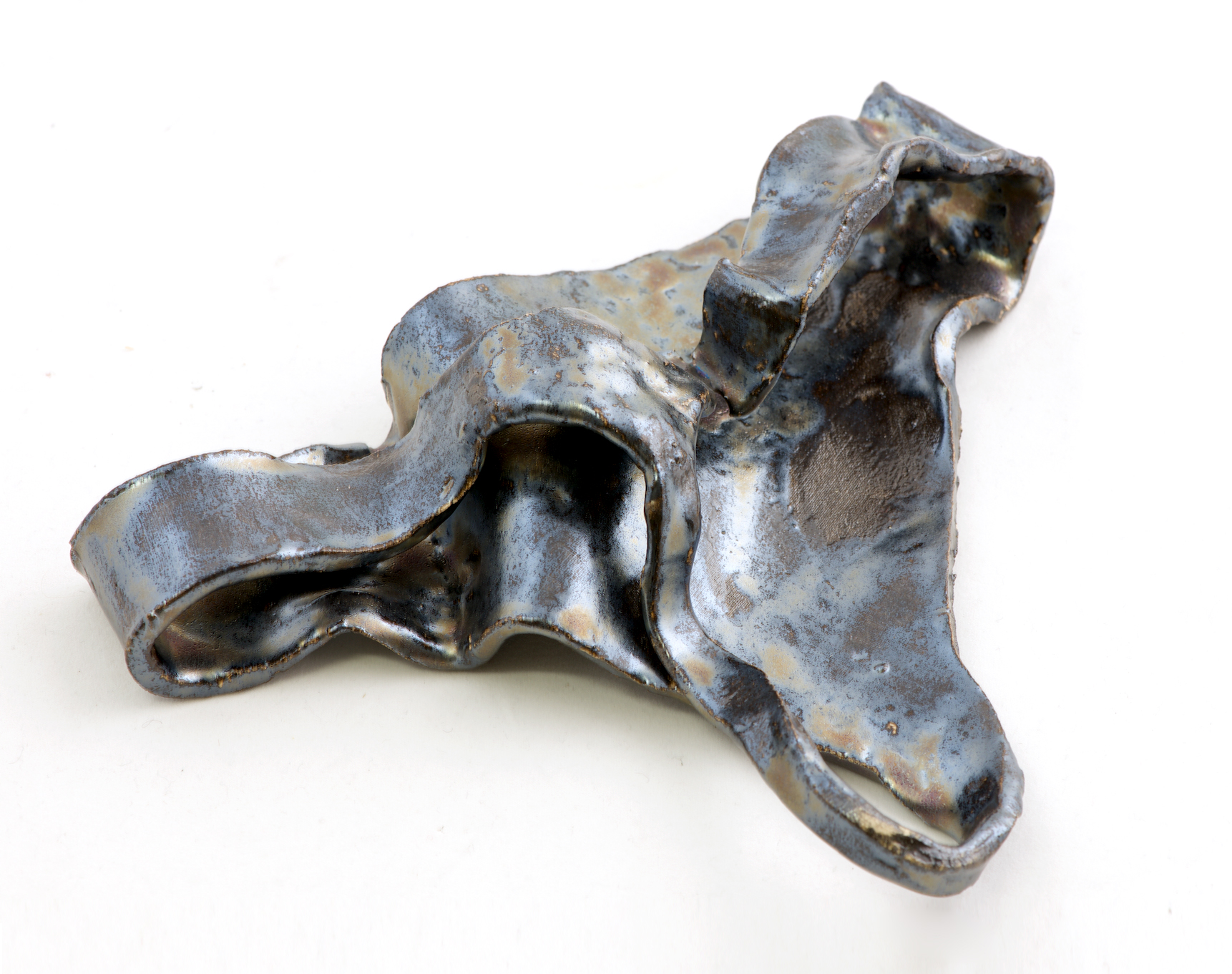 It's almost the end of 2017; a critical year for the international art audience in Europe with Venice, Documenta 14, Skulpture Project Münster and the usual flurry of fairs. Be it London, Berlin or Paris the cheap airlines were packed with viewers, eyes ready to absorb the scenes and all their wares. As the nights grow shorter now, it's tempting for us Berliners to retire to the comforts of our own homes to sip red wine, yet the art world never really sleeps (perhaps least of all in Berlin) and this month sees five exhibitions opening which are more than worthy of you donning your puffer jacket, grabbing a gluhwein and bracing the oncoming chill.
Anna Uddenberg: Sante Par Aqua at Kraupa-Tuskany Zeidler
Anna Uddenberg's recently opened solo show Sante Par Aqua is unmissable at Kraupa-Tuskany Zeidler. She is best known for her Instagramable figures—think Berlin Biennale's horrifically contorted yogis that mounted carry-on luggage, adorned in high tech wares, or her cheap furniture-mounted figure who, on hands and needs, snaps an intimate iPhone shot with a selfie stick—however, her new work departs from the human into the vessel of objecthood. In this most recent show, her architectural pods-cum-loungers still hold all the emotional anxieties her figures did, hijacking tropes of the feminine uber-zen warrior, but this time they offer the body a sense of surreal luxury without the effort of a morning asana routine. Uddenberg's work entices a proxy; somewhere between the digital and the lived—an instinctual temperament.
Until 13 January 2018 at Kraupa-Tuskany Zeidler
Ed Atkins, Production still for Old Food, 2017
Courtesy the artist, Galerie Isabella Bortolozzi, Berlin, Cabinet Gallery, London, Gavin Brown's Enterprise, New York, Rome and dépendance, Brussels
Ed Atkins: Old Food at Martin-Gropius Bau
Another artist who explores the mindset of the digital is Ed Atkins at Martin-Gropius Bau with his rather stripped back, staged pseudo-play Old Food. His life-like computer-generated images are played over monumental video walls, inside the neo-Renaissance-style museum. The videos are positioned between racks of costumes from the Deutsche Oper House archive, the theatrical skins of Macbeth, Parsifal and Aida fill the rooms ostentatiously. A buzzed rift of electricity is amplified throughout the space and three protagonists perform a sort of non-plot that's centered around various ambiguous everyday environments, a log cabin, a white room and a woodland path—Atkins's signature style, the CGI space we all recognize but can't place is ever present. This time, however, he successfully ridicules his own material practice, his own masculinity, his own fame and his CGI animation toolkit through various wall texts. Black humour or a candid call for a reality check on tech? With Google planning to invade Kreuzberg, this may not be too far from reality.
Until 7 January 2018 at Martin Gropius Bau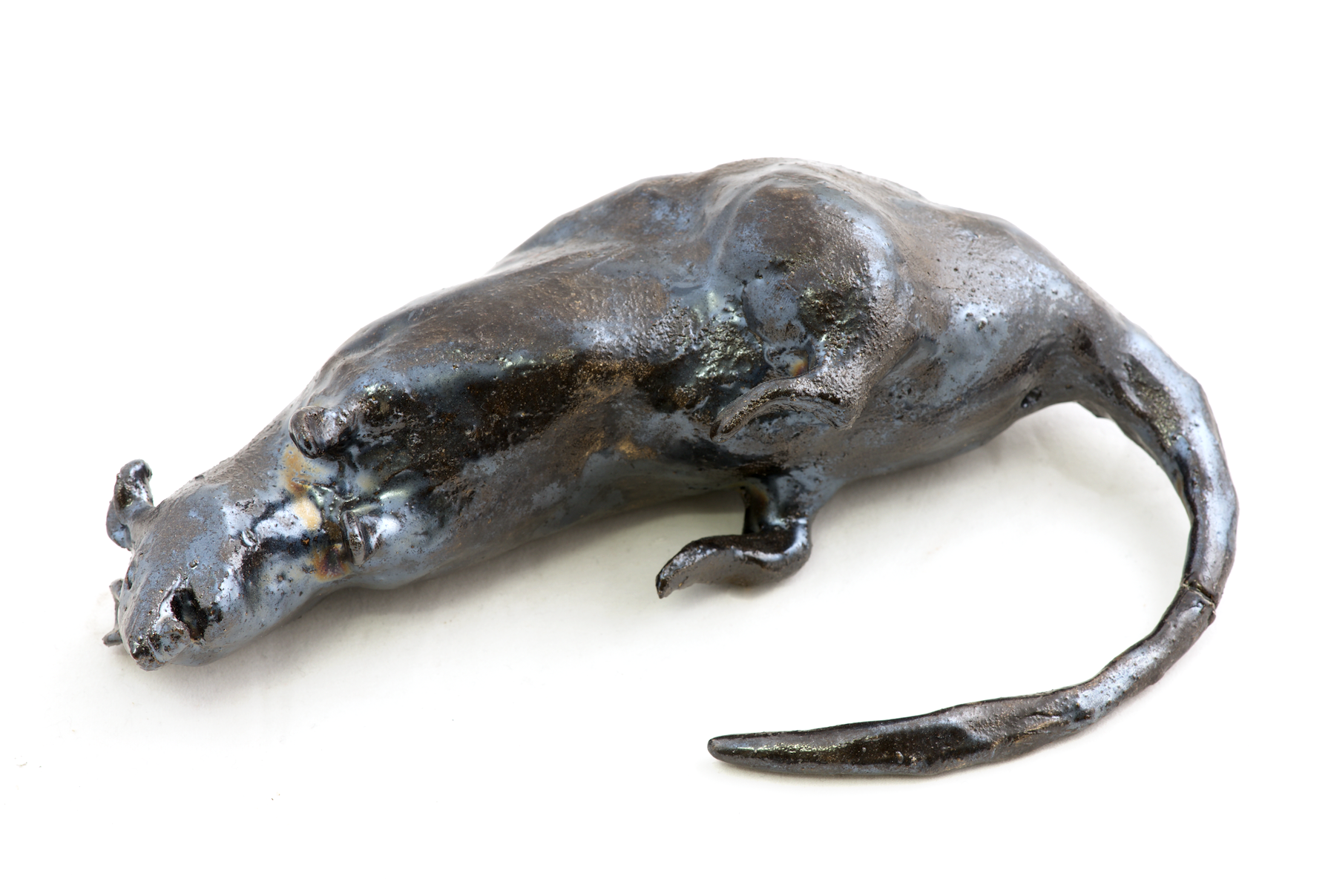 Lindsey Lawson: Nope at Gillmeier Rech
"She's a renaissance woman" is how I first heard Lindsey Lawson described years ago at an afterparty, and in a sense that is exactly how her practice unfolds. Lawson acts as a conceptual bridge between the middle ages and the modern enlightened mind. With artistic stunts like The Smiling Rock (a "quasi-narrative about a woman who falls in love with a rock listed on eBay"), her blue neon work Thinker (a simple human outline, apparently deep in thought) and her resin-filled clutter vases (quite literally using her clutter to form vases), she has an element of humour that threads through everything. This month she opens her third solo show at Gillmeier Rech, Nope, which is something of a mash-up of Harmony Korine's Spring Breakers and Nefertiti's ancient bathhouse.
Until 20 December at Gillmeier Rech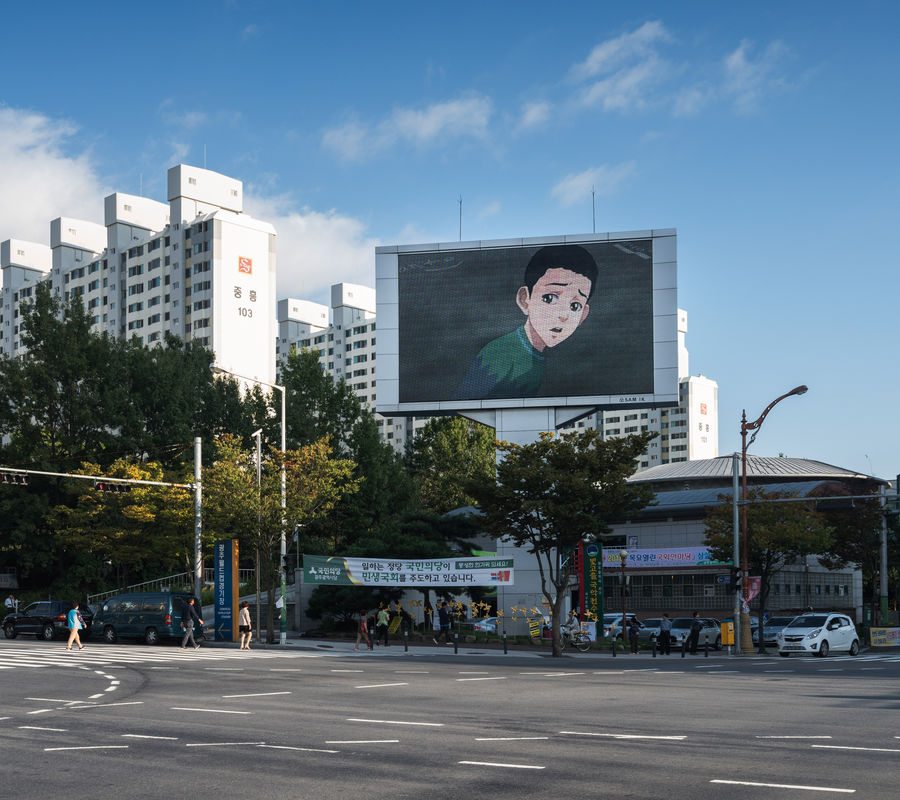 Ahmet Öğüt: Hotel Résistance at KOW
At the end of the month, Ahmet Öğüt opens his show Hotel Résistance at KOW. Öğüt's work is both social and political in its orientation. One can never work out where the artist starts and where the ethnographer, anthropologist, activist and director comes in—he seamlessly discusses strategic ideas and acts upon them. He is perhaps best-known for projects like the Silent University—"a knowledge exchange platform by and for refugees, asylum seekers and migrants"—which he set up during a residency at Tate Modern in 2012, and Day After Debt: A Call for Student Loan Relief—an activist effort for which Öğüt and other artists including Martha Rosler, Natascha Sadr Haghighian, and Superflex created sculpture-donation points for visitors to donate to debt-relief organisations. Öğüt is one of the few artists who manages to efficiently execute art as activism.
From 24 November until 28 January 2018 at KOW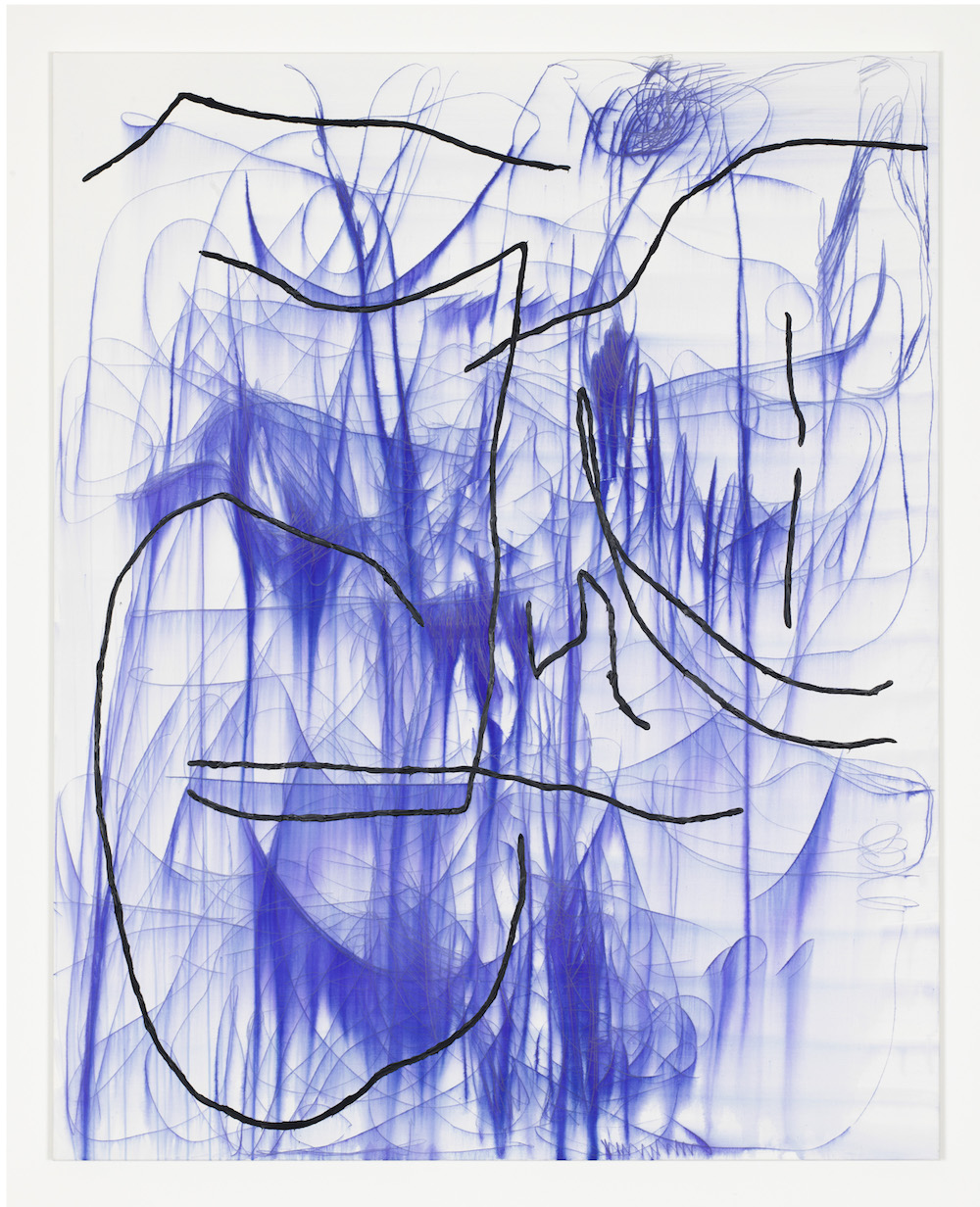 Quintessenz at Galerie Guido W. Baudach
Lastly, Galerie Guido W. Baudach opens Quintessenz with an all-female line-up of emerging abstract painters including Jana Schröder and Ina Gerken. A refreshing gesture, as painting in Berlin has been an undefined, often mocked subject over the last years. With many painters smiling shyly as they say "I'm a painter", the capital's house style is definitely more new media than oil and canvas. But perhaps painting is making a comeback with the city seeing a surge in young abstract painting shows over the last few months with Travis Lycar's solo at Dittrich & Schlechtriem running until 9 December and Kamilla Bischof at Sandy Brown extending until 11 November. There is also the group show Core Remission at Gr_und, with Maximilian Arnold, Jonas Schoeneberg and Juliana Cerqueira Leite amongst others.
From 11 November until 13 January 2018 at Galerie Guido W. Baudach