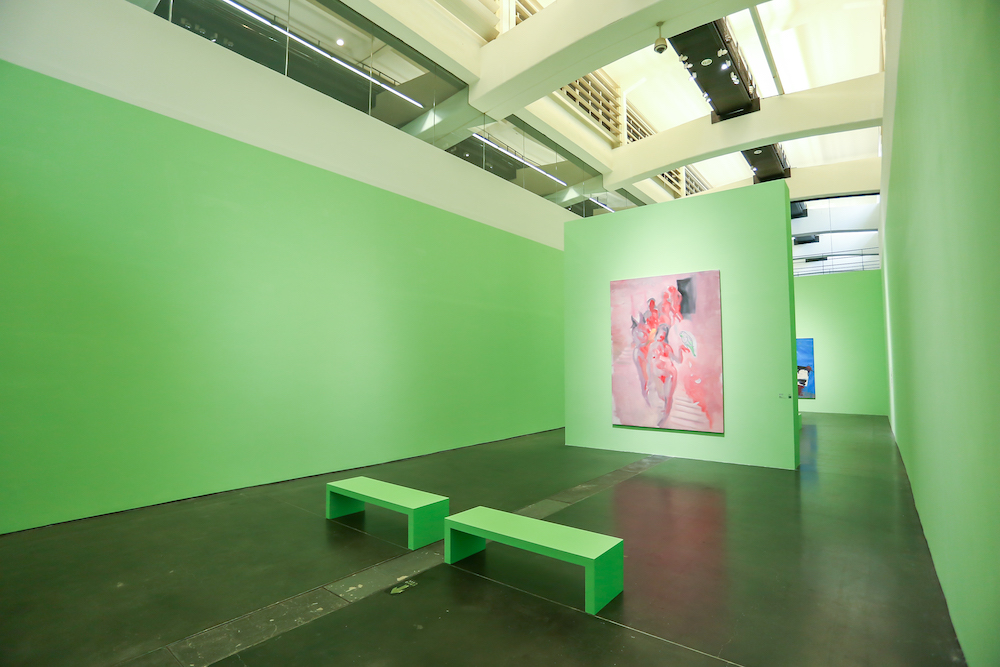 Beijing, a city long thought of as China's art capital with a thriving cultural scene, has been on somewhat of a hiatus. The downsizing of Beijing's art sector is not news, and dates back to the financial crisis of 2008 that led to a gradual movement of capital and creative labour to Shanghai. But the rest of the story abruptly unfolded in the last two years, when a list of state-issued urban renewal policies forced many downtown businesses (including many iconic bars and independent art spaces) and artist studios to shut their doors, and kicked countless migrant workers out of the suburban slums that they once called home.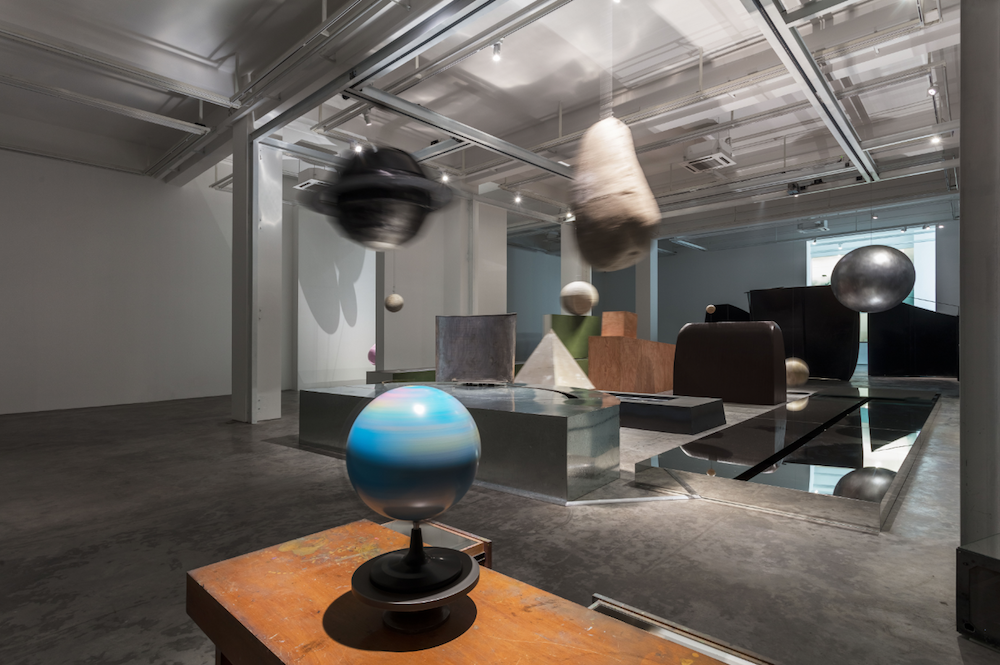 But there is still some great art to be found in the city, and March has now become the best time for art tourism in Beijing. The second Gallery Weekend opens this Friday, offering a programme of over twenty exhibitions. As the capital city of a socialist party that has gradually risen to international superpower status since the economic reform in the late 1970s, the drastic transformation of Beijing's urban fabric and social life as well as the tensions that lie therein have been the pervading subjects of much contemporary art made in the area. At 798 Art Zone—comprising a group of decommissioned military factories in the city's northeastern old industrial area—Liu Wei's solo show, Shadows at Long March Space and Sarah Morris's solo exhibition, Odyssey at Ullens Center for Contemporary Art, exemplify this engagement.
Beijing artist Liu Wei is particularly adept at extracting aesthetic nuances from materials that are ubiquitous in China's urban environment today. At Long March Space he presents a series of new installations which shed light on what he calls "the acceleration of material flows and accumulation in Beijing since the 1990s".
Odyssey, Morris's first institutional solo exhibition in China, trumpets the return of UCCA, China's most prestigious contemporary art institution, after being bought by a local investment company from its Belgian founder and following months of renovation. In this extensive overview of the British-born, American artist's oeuvre, her 2008 film Beijing, a close study of the 2008 Olympic Games shot in the capital city, stands out as a chilling reflection into the perplexing economy and authority of China today. The two other exhibitions on view at UCCA, Xie Nanxing's solo painting show Spices, and the solo show of emerging artist Zhang Yun-Han, are also not to be missed.
While checking out the shows in 798, Timezone 8 is a great spot to visit for an early evening martini, located right across the street from UCCA. This publishing-house-turned-restaurant/bar has stood in 798 longer than many of the galleries and has probably hosted more drunk artists and art aficionados (myself included) than most other bars in the world. For two hours from 6pm they have a killer deal on drinks and food. The bar is usually packed with artists at this hour; just have a chat with someone and you might find yourself invited to a gallery dinner by 9pm, or screaming into a microphone at a Karaoke place—the most popular entertainment in the city—near midnight.
Beijing is known for many things, including horrendous traffic. Luckily, Caochangdi, the other art district that is presenting several exhibitions in the Gallery Weekend programme, is located a mere ten-minute drive away. This urban village has developed into a thriving artist district after Ai Weiwei relocated his studio here in 2000. There is a strikingly different scene in this area—one that seems much less gentrified than its (over)developed neighbour. Young artist Wang Haiyang is mounting his second solo exhibition at White Space. Known for creating surreal stop-motion animation series that are replete with queer imagery, this time he presents a series of new paintings, videos and sculptures that grapple with the abject to celebrate heterogeneity. A few blocks away, Taikang Space presents a timely and audacious exhibition titled Genders Engendered. Dissatisfied with how exhibitions dealing with gender issues are often organized in China and elsewhere, which typically end up affirming essentialist rhetoric and deterring critical conversations, curator Li Jia has commissioned eleven artists (and artist groups) to create new works in the varied forms of video, writing, photography, performance and interactive programming, creating a fluid platform to further much-needed discussion on gender and feminism in China today.
The two art districts located outside Beijing's fourth ring road really do not offer many options for food or fun; time to head downtown. While not participating in the Gallery Weekend programme, Salt Projects and Wyoming Project, two young spaces located in Beijing's historic hutongs (a type of narrow street in Beijing that separate traditional courtyards), are both worth a visit. Salt currently has a solo show of Beijing artist Li Shurui (with a closing party on 25 March), while the latter presents the first solo exhibition of Turner Prize winner Elizabeth Price in China.
Here is Beijing's old town, albeit much more manicured than two years ago. Take a walk through the Hutongs and you might still be able to find some bars with their front doors bricked up, serving drinks through a hole in the grey concrete wall. A typical night out usually ends at Dada Club or Lantern, both located in Dongcheng District. If you crave some late night treats, try a local restaurant by the street. Local Beijingers love luzhu huoshao—a local delicacy which is essentially a bowl of stewed bread floating among intestines, lungs and tofu. It's certainly not for everyone, just like the vastness and ostensible harshness of the city—but many fall in love with it too.
SaveSave
SaveSave
Gallery Weekend Beijing
From 23 to 30 March at various locations
VISIT WEBSITE