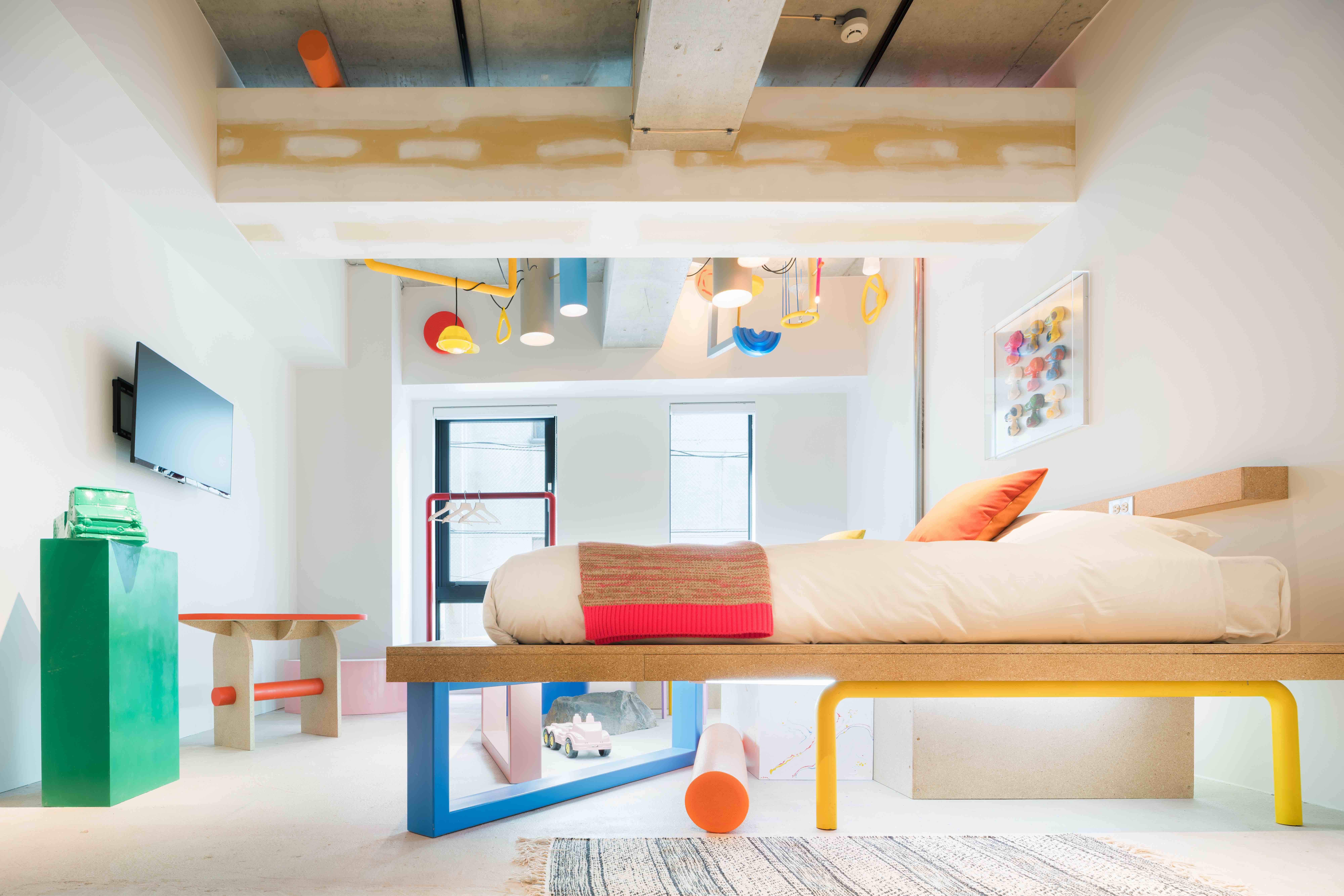 The term "hotel art" is not something anyone wants to hear. It's a phrase that is akin to "elevator music", the notion of vapid decoration, vanilla experience and faux creativity. It's surprising then, that so many enterprises successfully capitalize on a variant of this descriptor. A cursory Google search brings about hundreds of hospitality spots that use "art" in their title, which more often than not simply alludes to some form of muddy hipster aesthetic, or a branch of a rigorously themed marketing campaign: Paradiso Art Hotel Ibiza (read more about that here), Art'otel group and Hotel Arts Barcelona are just a few from the top of the list.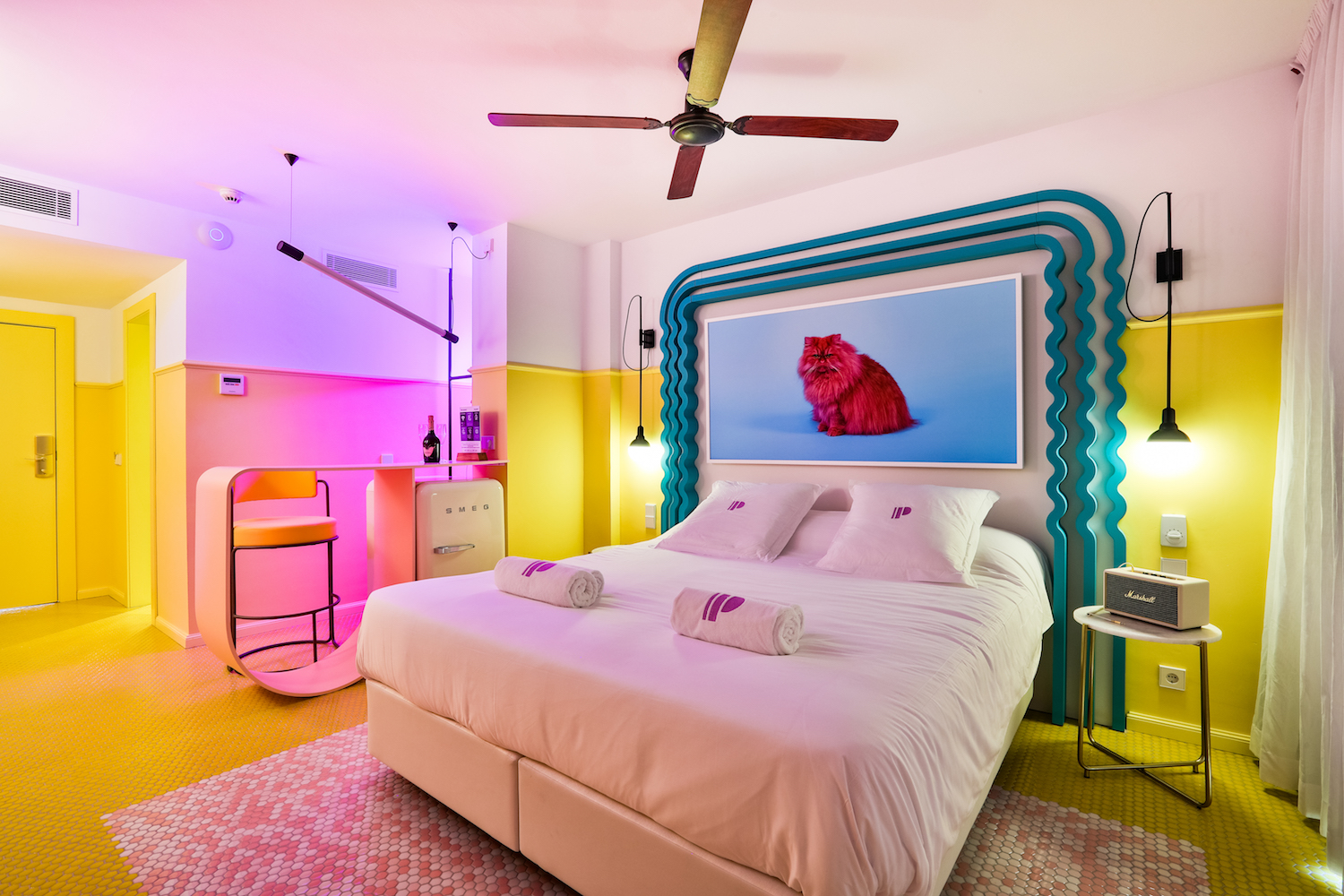 On the flip side, there are plenty of five-star establishments that utilize top-end contemporary art as a viable form of income, or to glean cultural credibility. Eden Rock in the Caribbean island of St Barths has presented high-profile exhibitions in collaboration with blue-chip galleries such as Gagosian and Galerie Perrotin, showing everyone from Richard Prince to Kaws in its dedicated space.
Other luxury hotels have gone further by collaborating directly with artists. For example, The Beaumont in London's Mayfair features Room, a "giant semi-abstract sculpture by Antony Gormley" that serves as an extension to the building. Inside, the master bedroom of a private suite inhabits the sculpture, creating something of a luxurious cave where the artist was apparently able to "sculpt darkness itself".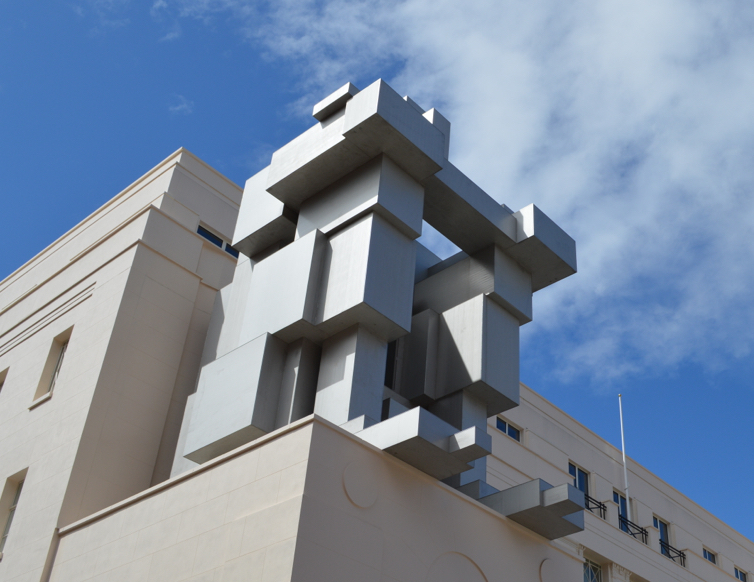 More recently, in Las Vegas, the newly-renovated Palms Casino Resort unveiled Damien Hirst's two-storey, $100,000-per-night suite, complete with formaldehyde sharks and butterfly paintings. The cringingly-named Empathy Suite is perhaps the most flagrant example of the money/hotel/art triad, with Hirst maintaining his usual attitude towards art and commerce. He told Bloomberg: "That's what you need with art: It needs to be in your face and then disappear."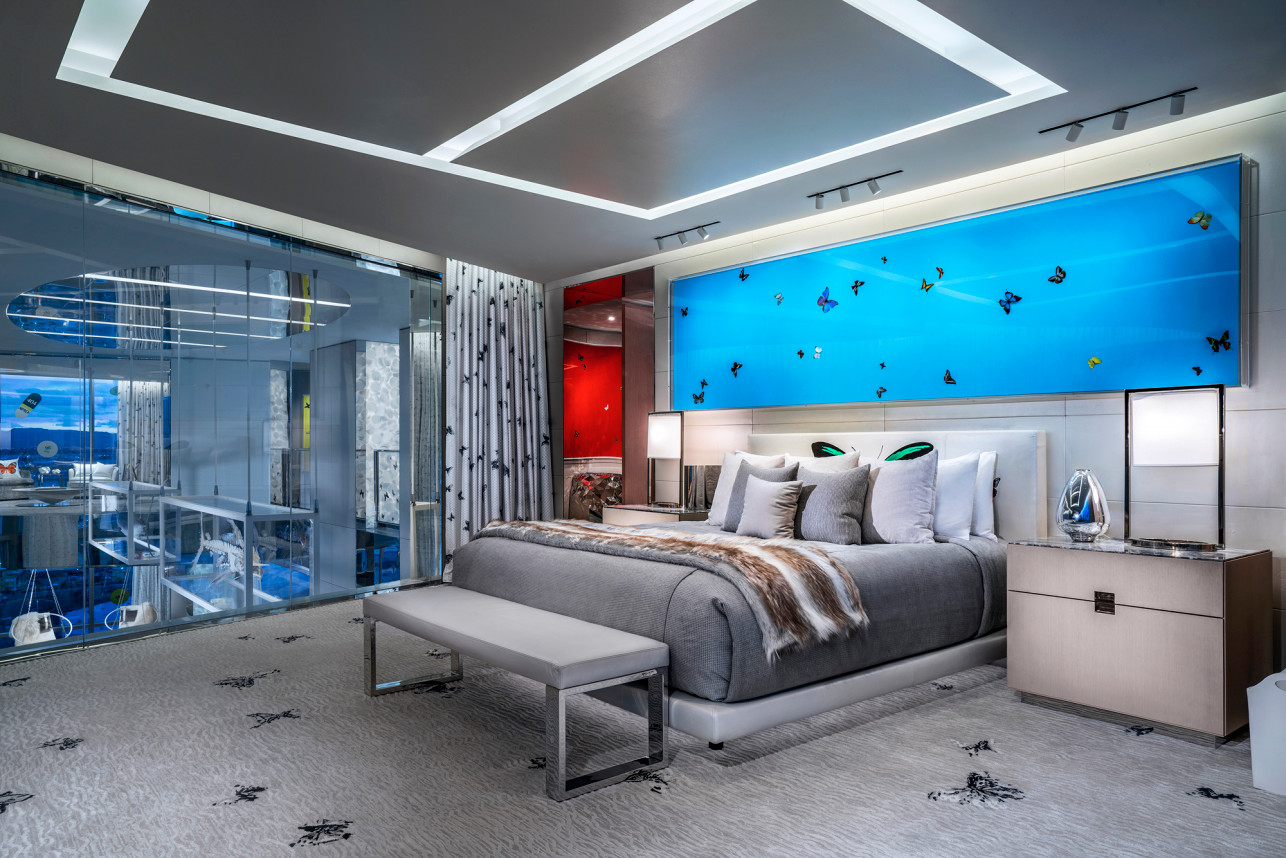 Though these bombastic examples certainly grab the headlines, they have little to do with the day-to-day struggles of grassroots creative communities. Given that artist residencies, proper financial compensation and any balanced transaction between emerging artists and the hospitality industry are few and far between, more encouraging examples of collaborative infrastructure are difficult to find, but it does make those that do exist all the more interesting. Given that companies such as Airbnb have upended the travel and accommodation market, it makes sense that new alliances have begun to pop up.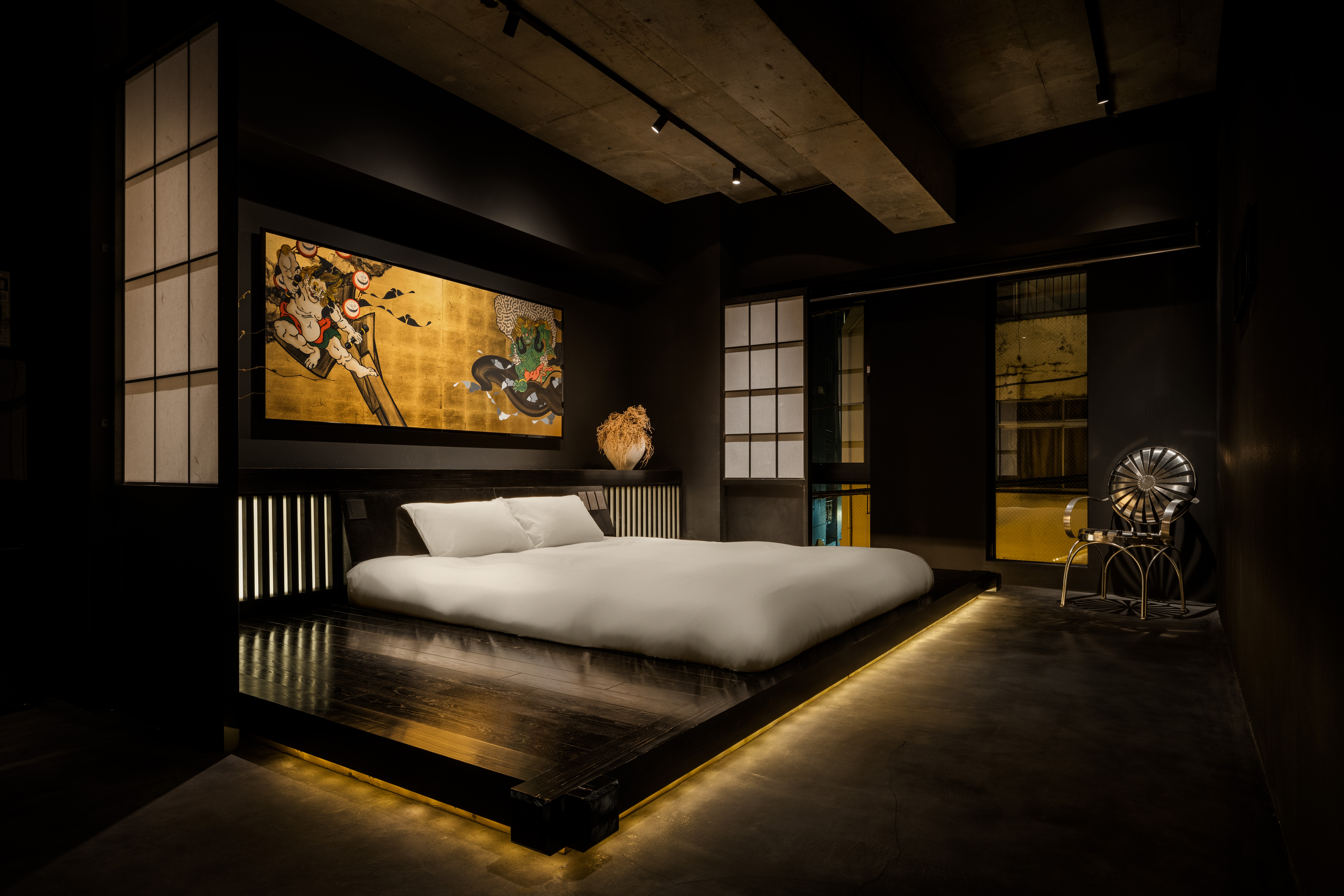 A prime example is the BnA Hotel collective in Japan, which actually began life as two private "concept" rooms hosted on Airbnb, back in 2015. It works on the premise that visitors can directly support local artists by staying in a hotel room they have designed, safe in the knowledge that a portion of the booking profit goes directly to the creator. BnA features a two-room venue in the Tokyo district of Koenji (known for being the city's home of punk and rebellion) complete with a bar and event space designed to bring the local creative community together.
Another venue downtown in Akihabara also hosts a co-working space, and the BnA Alter Museum in Kyoto, a thirty-one-room establishment that features the work of fifteen artists and nine art directors, will open later this Spring, once again complete with a venue space and live programme.
"Art is both undervalued and rarely purchased. This makes it especially hard for emerging artists to get exposure or even survive"
The model is truly focused on the "local" (all commissioned artists reside in the area) and extends to other initiatives beyond the hotel walls. BnA launched the first mural project in Tokyo as a way of bringing cutting-edge art to the streets. It is a way of forging a market for emerging practitioners, in a country where the climate is still relatively closed off and hierarchical, and any form of art buying is all but exclusively a past-time of the elite.
Founder Keigo Fukugaki explains: "Japan has an extremely underwhelming art market compared to the immense artistic community. Art is both undervalued and rarely purchased. This makes it especially hard for emerging artists to get exposure or even survive […] Limited space and resources created a culture where everything is expected to be 'efficient' and 'purposeful'. This is the beauty of Japan, but it also means that art will be under-valued."
While the promises of community and artistic inspiration offered by most hotels often feel hollow, BnA actually feels like it is part of something bigger. In Koenji you get to your room through the bar, invariably chatting to the artists and designers that have transformed the space and still like to enjoy a beer there most nights. In Akihabara, you squeeze past young entrepreneurs huddling over skype meetings.
"Our intention for this venture is to collaborate with the creative community… to produce an authentic, local statement of expression"
Green Rooms in Haringey, North London has a similar focus on community, although it's support for the arts is based more on the notion that finding affordable accommodation in London is like finding a needle in a haystack. The hotel-restaurant-event space offers discounted rates on its rooms and studio apartments for artists of all kinds (from visual arts to performance and music) and hosts a jam-packed calendar of events, including culinary residencies—all designed to create the antithesis of a soulless stay.
More experimental approaches to an overnight visit have also offered fleeting opportunities to get up close and personal with art. The Proposal—based in various locations in Switzerland and Germany—offered the chance for prospective buyers to live within an artwork prototype, as a way of getting to grips with the work on a holistic level. The last proposal took place in 2016.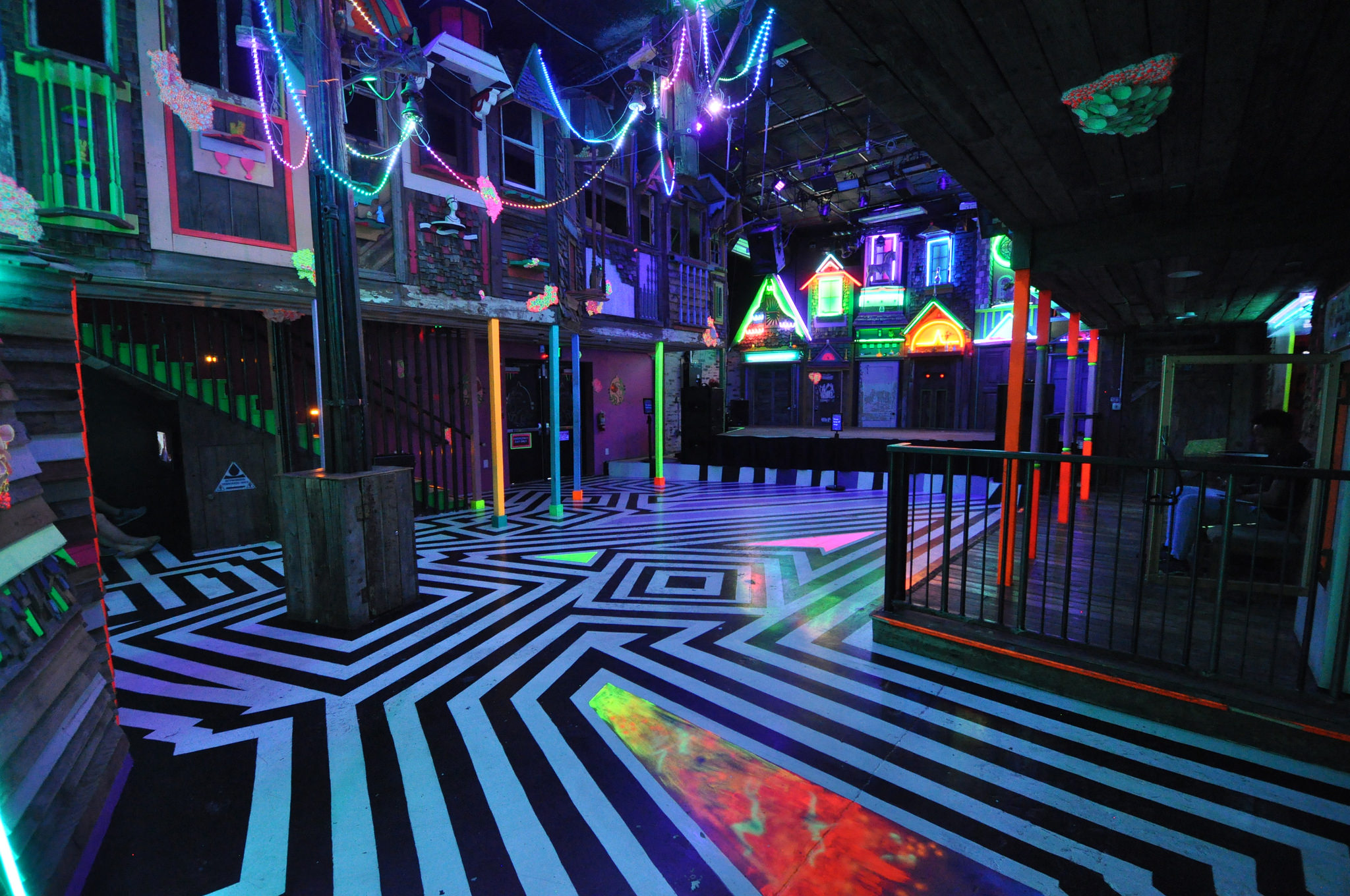 Over in the USA, idiosyncratic creative collective Meow Wolf has just announced that it will open its first hotel-cum-exhibition in Phoenix, featuring "400 rooms designed by local artists, 75,000 square feet of exhibition space, and a 10,000-square-foot performance venue". The accommodation will range from "faux-glamping, capsule rooms, communal hostel environments, absurd luxury suites, as well as lodging inside of the art exhibition itself."
An official statement from the group has promised: "Our intention for this venture is to collaborate with the creative community in greater Phoenix to produce an authentic, local statement of expression which will bring further excitement and creative energy to the Roosevelt Row Arts District."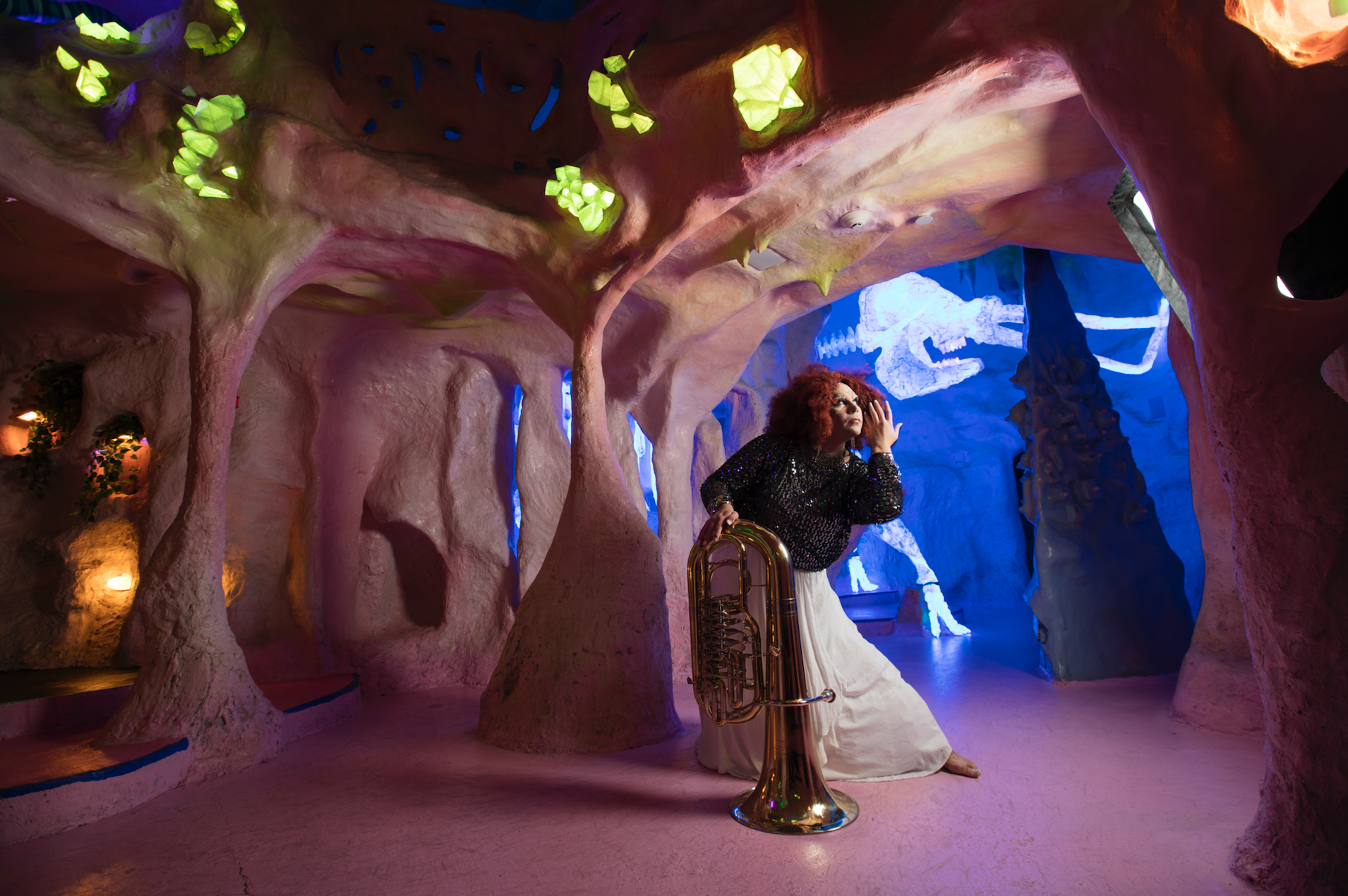 This might sound like another placatory statement stemming from a gentrifying venture, but the collective has its own outsider art story. Born out of dumpster-diving and DIY art production, those involved made little or no money from their work. Finally, after support from Game of Thrones author George RR Martin, they were able to become a legitimate enterprise and open their first permanent immersive experience in 2016. The group, which now employs over 300 people, is committed to fair pay, employee benefits, sustainability and giving back to businesses and the surrounding residents, all of which are laid out in their impact report.
Initiatives like these are a world away from the exclusive and luxurious hotels filled with multi-million-pound art, or indeed other venues that capitalize on young creatives who are hungry for exposure or vulnerable to inconsistent forms of freelance and temporary employment. What it does prove is that the hotel industry has the scope to bring about supportive and effective change when it doesn't follow the orthodox model, especially when it seems that there is an audience willing to pay for it.
Given the fact that bar, restaurant and other forms of hospitality work are the essential fall-backs for so many artists, it makes sense that hotels could offer viable infrastructure, whether it be through commissioning and appropriately paying those that decorate or conceptualize their rooms or offering an affordable place to gather and stay. As the travel industry places more and more emphasis on "experiences" (particularly directed at millennials and GenZ) and forms of ethical holidaying, it seems that the art hotel could soon gain a new name for itself.