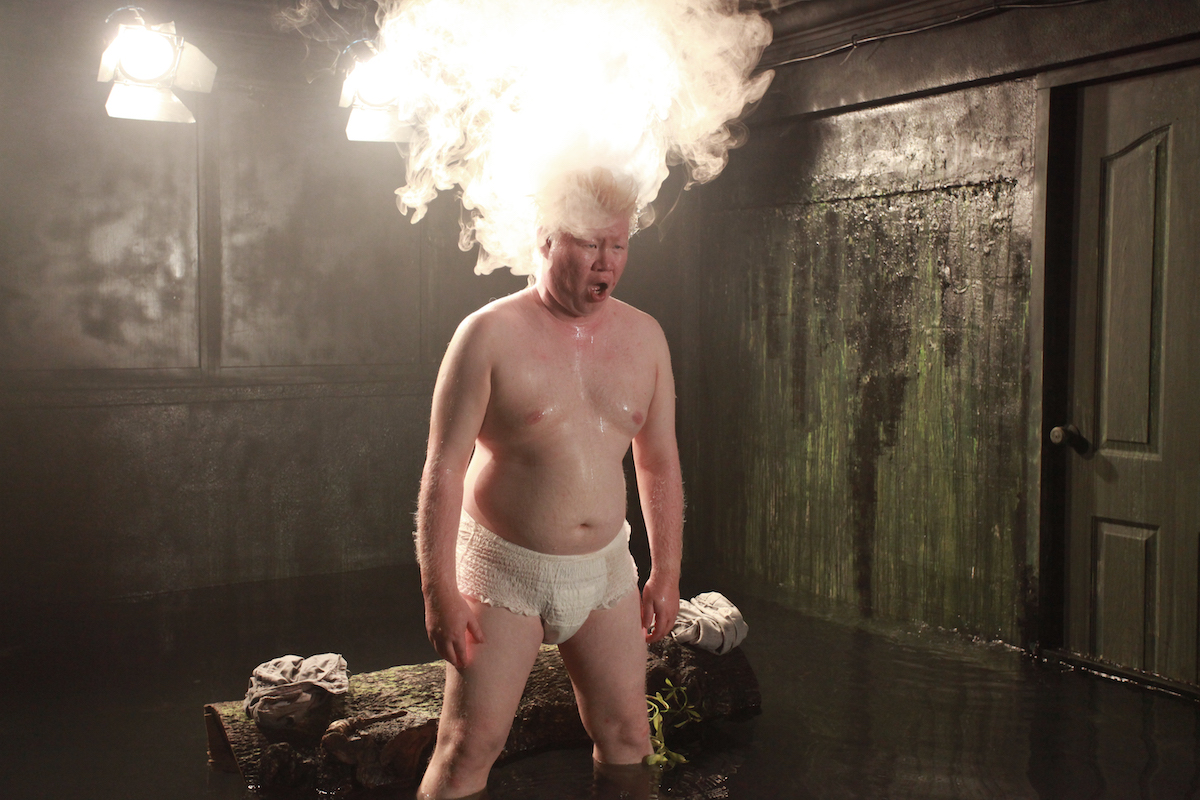 What does angst mean for you? 
For me it evokes the anxiety surrounding our deep uncertainty about the state of the world, which accompanies an anguish at being unable to grasp the causes, much less act on them. So much of my work is about dealing with uncertainty, or better yet, whether to do something about it.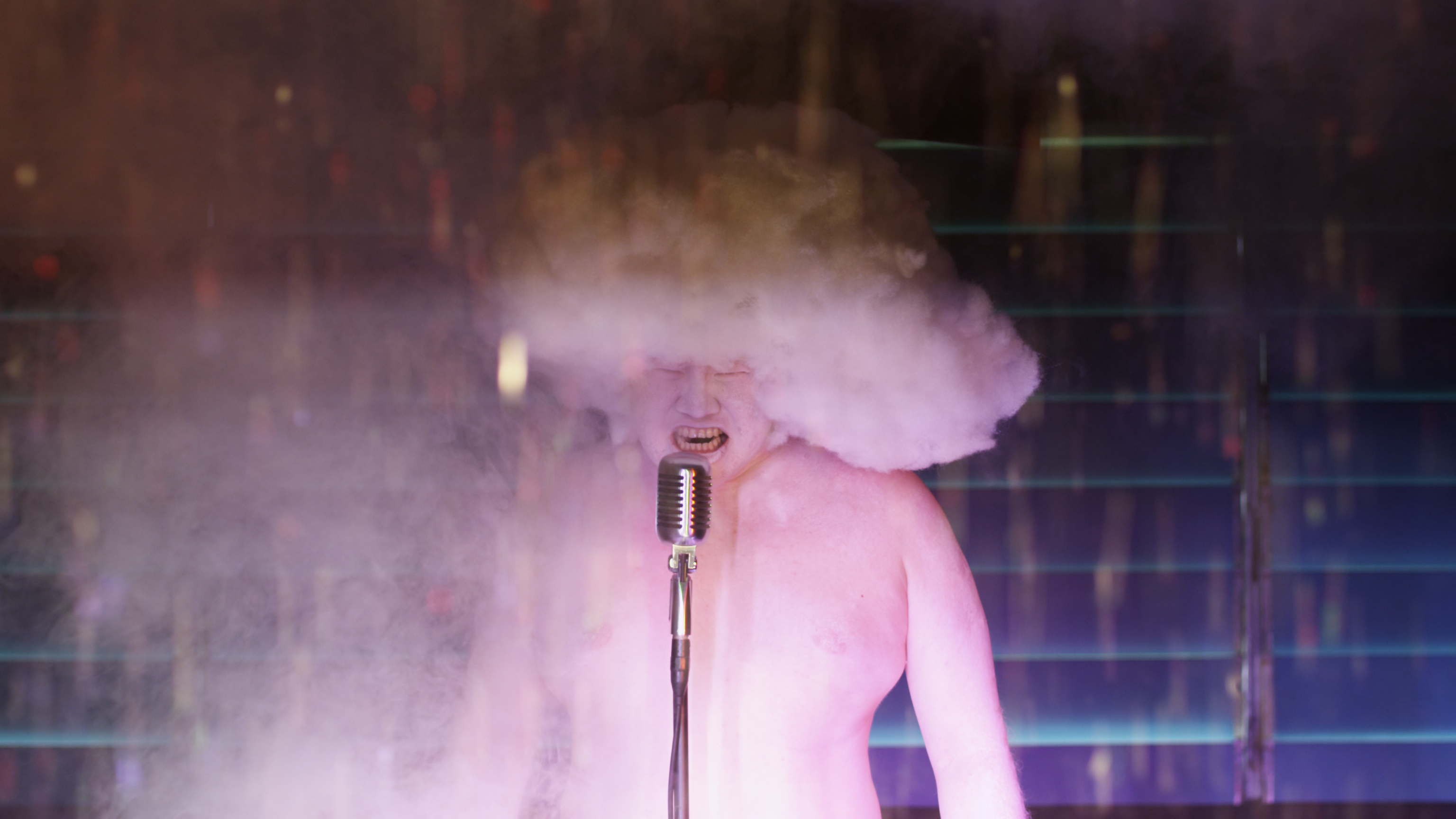 There is often an unknown or faceless presence in your work—the 2011 film The Cloud of Unknowing is a perfect example. Can you tell me a bit about how you develop this? 
I was fascinated by the changing representation of clouds in painting, specifically how they have the propensity to be turned into their opposite. For example, clouds indoors suggest divine presence, but also, quite easily, madness and hallucination. Painted clouds are rocks upon which the heavenly host stands. Clouds suggest elevation, yet the act of staring up at a cloud makes one feel the downward pull of gravity, of flesh and mortality. Clouds are vast, or amorphous enough to contain contradictions. 
The art historian Hubert Damisch pointed out that the Chinese had an interesting way of dealing with clouds in their monochrome ink painting, which is to depict clouds by leaving the scroll unpainted, using emptiness to evoke its metamorphic and paradoxical qualities. The Cloud of Unknowing is a machine for working through these cloud metaphors, set in a block of low-income public housing in Singapore.
"Clouds are vast, or amorphous enough to contain contradictions"
You work in film, which has a long history with angst. Why do you think this medium can capture it so well? 
I've never thought of film in this way, but this is an interesting perspective. Perhaps this is because angst is evoked primarily through the human figure, and film—no matter how sophisticated the narrative—has remained completely figurative and anthropocentric. I wonder if there is angst in images purely of landscapes, or nature? Film, with its sense of passing time, its ability to zoom in on the faces and the flesh of its human subjects, remains for us a powerful evocation of human presence.