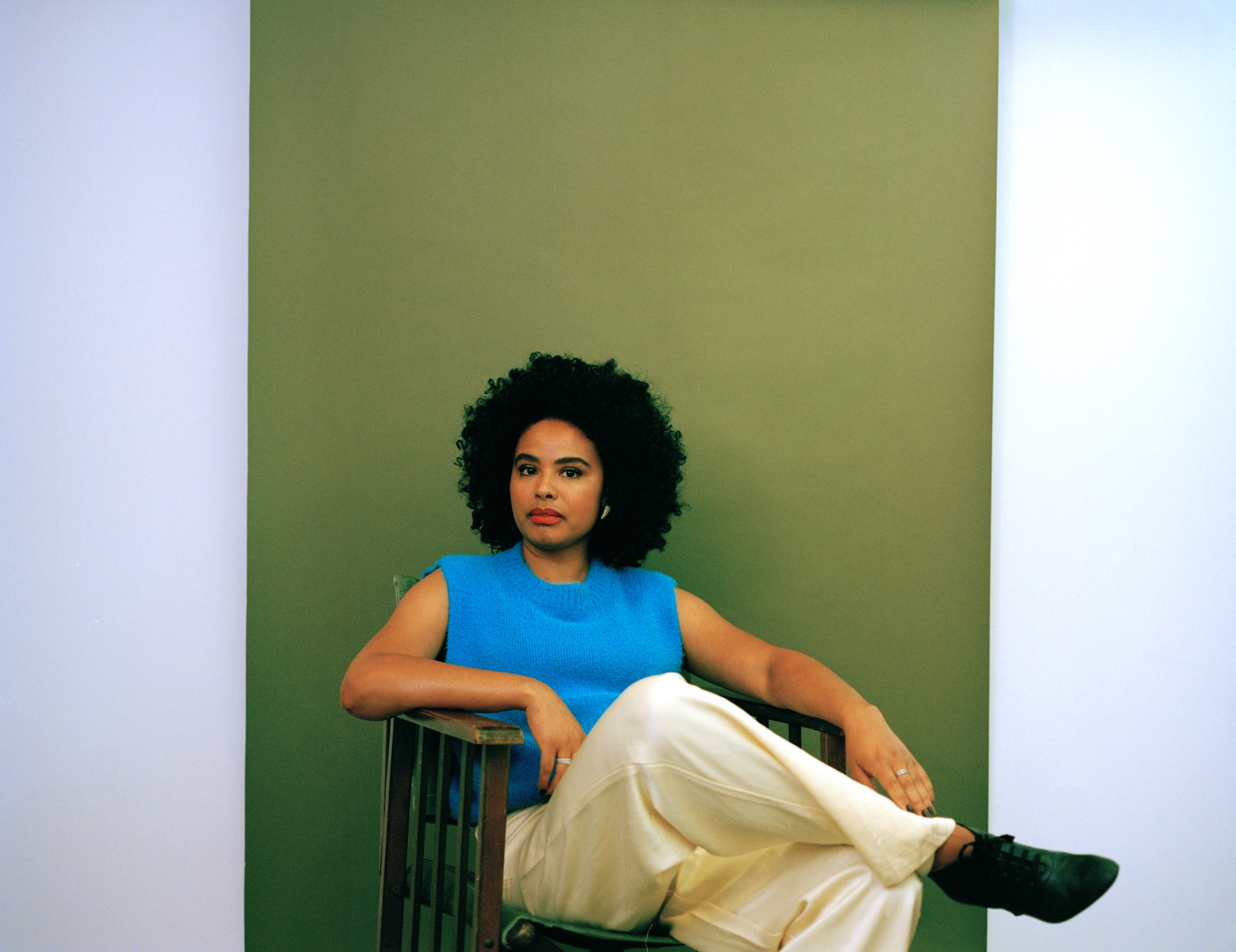 British artist Isaac Julien's 2019 film Lessons of the Hour follows the life and activism of the pioneering American abolitionist Frederick Douglass. The ten-screen installation combines readings of Douglass's speeches with contemporary footage and retellings of the former slave's encounters with family and fellow thinkers, focusing on his travels in Scotland between 1845 and 1847.
Encouraging Scots to re-examine their relationship with slavery, the film (currently on show at the Scottish National Gallery of Modern Art) served as a point of departure for several projects at this year's Edinburgh Art Festival, where Welsh-Gambian filmmaker Tako Taal was an associate artist.
For What happens to desire… Taal was invited to commission six new works exploring Lessons' themes of resistance and representation, while paying special attention to the power of images (Douglass advocated social emancipation through what he called the "photographic self-representation" of African Americans).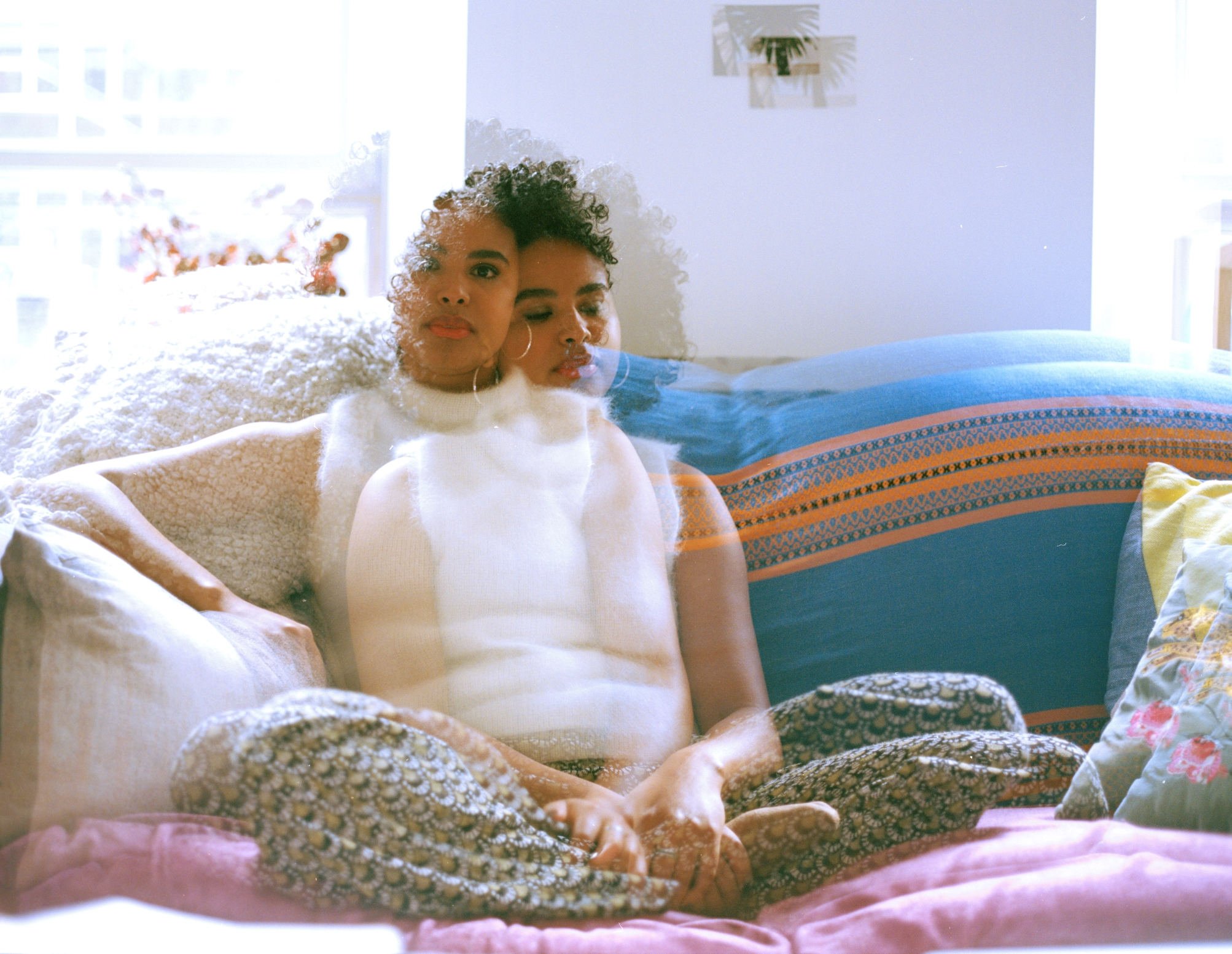 A graduate of contemporary art practice at Gray's School of Art, Aberdeen, before serving on the committee of Glasgow's Market Gallery for two years, Taal commissioned widely for What happens to desire… The resulting works included Chizu Anucha's guitar and percussive piece, Sequoia Barnes' textile installation, Thulani Rachia's composition for four cellists and Matthew Arthur Williams' dramatic landscape photography. The mix stands as testament to the variety of artists working in Scotland and to Taal's desire to carve out space for them.
"There was an antagonism towards what I perceive to be a way of programming that thinks about an identity rather than a practice first," Taal explains. As a maker of short films exploring the psychic and social legacies of colonialism, she is acutely aware of the expectation for her to commission exclusively within moving image, or to be treated by white-run institutions as a portal for a new generation of Black artists.
"As a Black woman, I'm always suspicious as to why I get asked to do things!" she laughs. "I am aware of this moment and what is being programmed, and there is this shift. Although it could be genuine, what worries me is that things go in cycles, and that means there's going to be a moment where people think: 'We've programmed all the Black people and people of colour'. Everyone gets in on the moment rather than thinking about the multiplicities."
Taal also works alongside artist Adam Benmakhlouf as a programmer for LUX Scotland and Tramway's Artists' Moving Image Festival 2020. Together they created GIVE BIRTH TO ME TOMORROW, a series of films by directors including Isabel Barfod, De'Anne Crooks and Sharon Hayes, which has run throughout 2021. Taal has also just concluded her residency at the Studio Pavilion in Glasgow, where she has been creating work for her first institutional solo show, which will launch at Dundee Contemporary Arts later this year.
Continuing research undertaken while in residence at Edinburgh's Talbot Rice Gallery (2018-20), Taal's new works explore the familial and historic significance of her late father's home, Juffureh, a small town in The Gambia made famous by its proximity to Kunta Kinteh Island (formerly known as James Island), a European (and later British) colonial fort.
Alex Haley's 1976 novel Roots: The Saga of an American Family, and subsequent television adaptations, recast the region as "a site of return" in the wider African-American consciousness, Taal explains. It overlaps with her own family's story (Taal's father and Haley met several times during the latter's research) and Taal explores the myth-making involved in these 'back-to-Africa' ideologies. How do we narrate histories (and futures) which may never exist in reality?
"In returning to this landscape and mapping a topography of grief and loss, I'm thinking about what it is to occupy these various positions," Taal says. "Thinking about the village itself and the shoreline, and the ways in which my father's death became this rupture point within my family." Her father's poems featured in Departures, a recent textile-focused video which questioned Juffureh's shifting identities after Haley's story. Taal has also used her uncle's notes from his time as a local guide in her practice.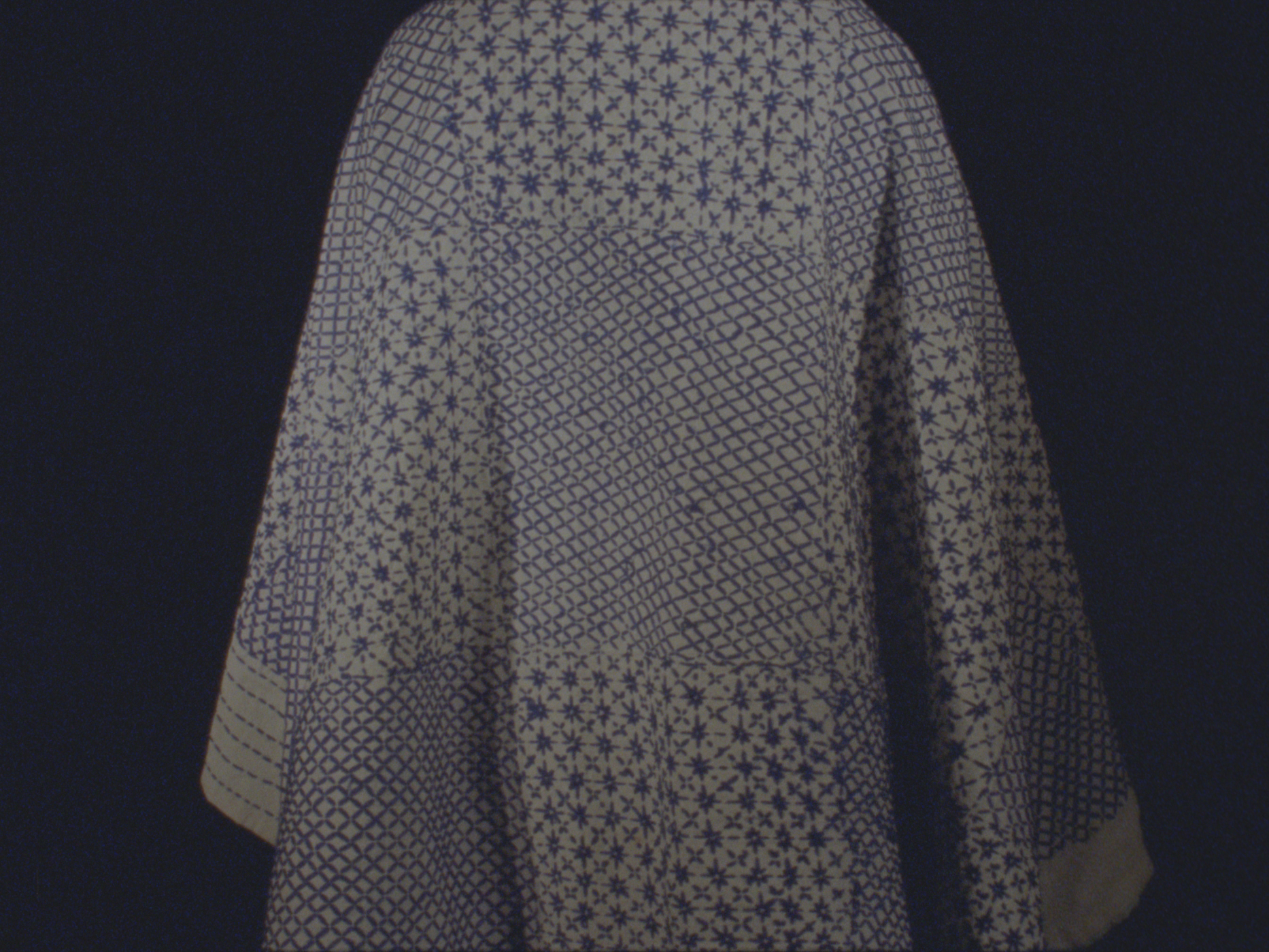 Returning to The Gambia in 2016 after an 11-year absence, Taal spent time filming at the Gambia Tourism and Hospitality Institute (GTHI), a government-backed training centre for service workers. In a nation with few dedicated arts programmes, Taal recast the institute as "a site of encounter and cultural learning," thinking about parallels with art schools and notions of training, refinement and practice.
The footage became You Know it but it Don't Know You (2017), a soft, ambient survey of life at the institute: students experiment in hotel kitchens and watch intently as a teacher positions cutlery in a fine-dining class (a continuous shot of the lesson becomes another moving-image work, Table d'hôte). Taal focuses on tactility, dexterity and the importance of teamwork, in one frame zoning in on three pairs of hands as they fold a towel into a neat heart shape, an act of professional service, but also care and intimacy towards an unknown patron.
The original footage in You Know is silent except for a drumming sequence shot at a poolside bar. Images are otherwise narrated by a series of English words and their Mandinka translations, sourced from a list made by Taal's Welsh grandmother in 1986, and spoken flatly here by the artist: "A length of cloth tied at the waist to form a skirt" and other calls add to the ritualistic feel of the students' movements.
"[Film] allows for not everything to be said, and for so many stories to occupy the same space"
Receiving the list from her grandmother was a symbol of understanding, Taal says. "There have been some family antagonisms," she says. "I found it to be a caring gesture, in the time spent making the list." And in the decision to pass it on to her: it was ostensibly presented to Taal after a home clear-out, but the not-so-subtle sentimentality attached was hard to miss.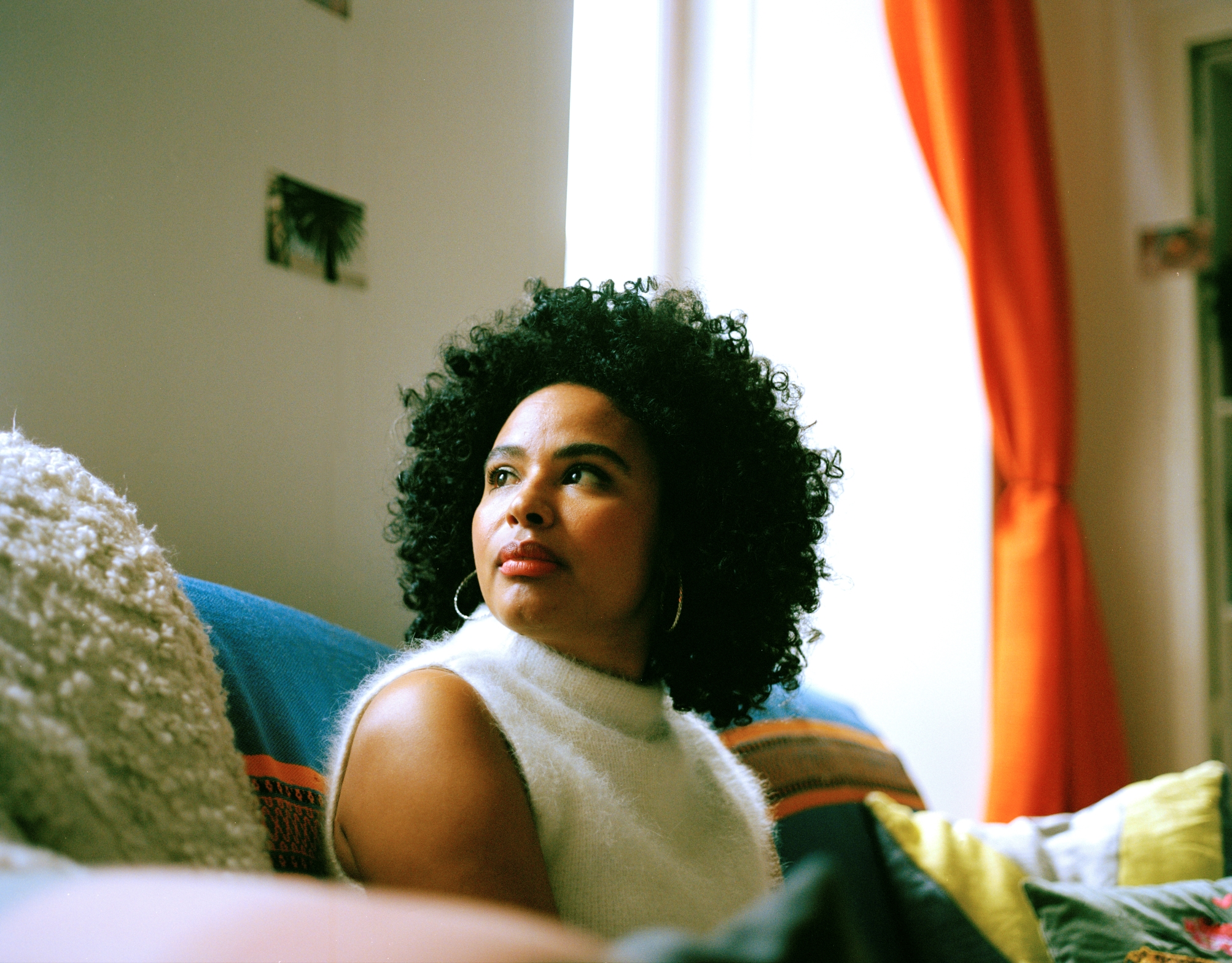 "I really enjoy embracing the collapsing of time," Taal says of pairing contemporary moving images with the 1986 text, a technique shared with the new Juffureh works. Visiting the GTHI also deepened her appreciation of film's power in non-artistic contexts. She remembers the institute's director being keen that she captured contrived situations, wanting cocktail-making to feature heavily. He was perplexed by Taal's documentary style, instead treating film as an advertising tool for national identity-formation.
"Now that I'm making an exhibition, my relationship to film is about being able to put it in relation to painting or a still image"
The GTHI director viewed Americans as superheroes because of Hollywood's action movies; Indians melodramatic owing to Bollywood, Taal explains. It's a mindset that has left Taal wondering what connotations The Gambia evokes, and filmmakers' roles in reinforcing or subverting them? How much freedom is there within the form to reflect, or create, a cultural moment?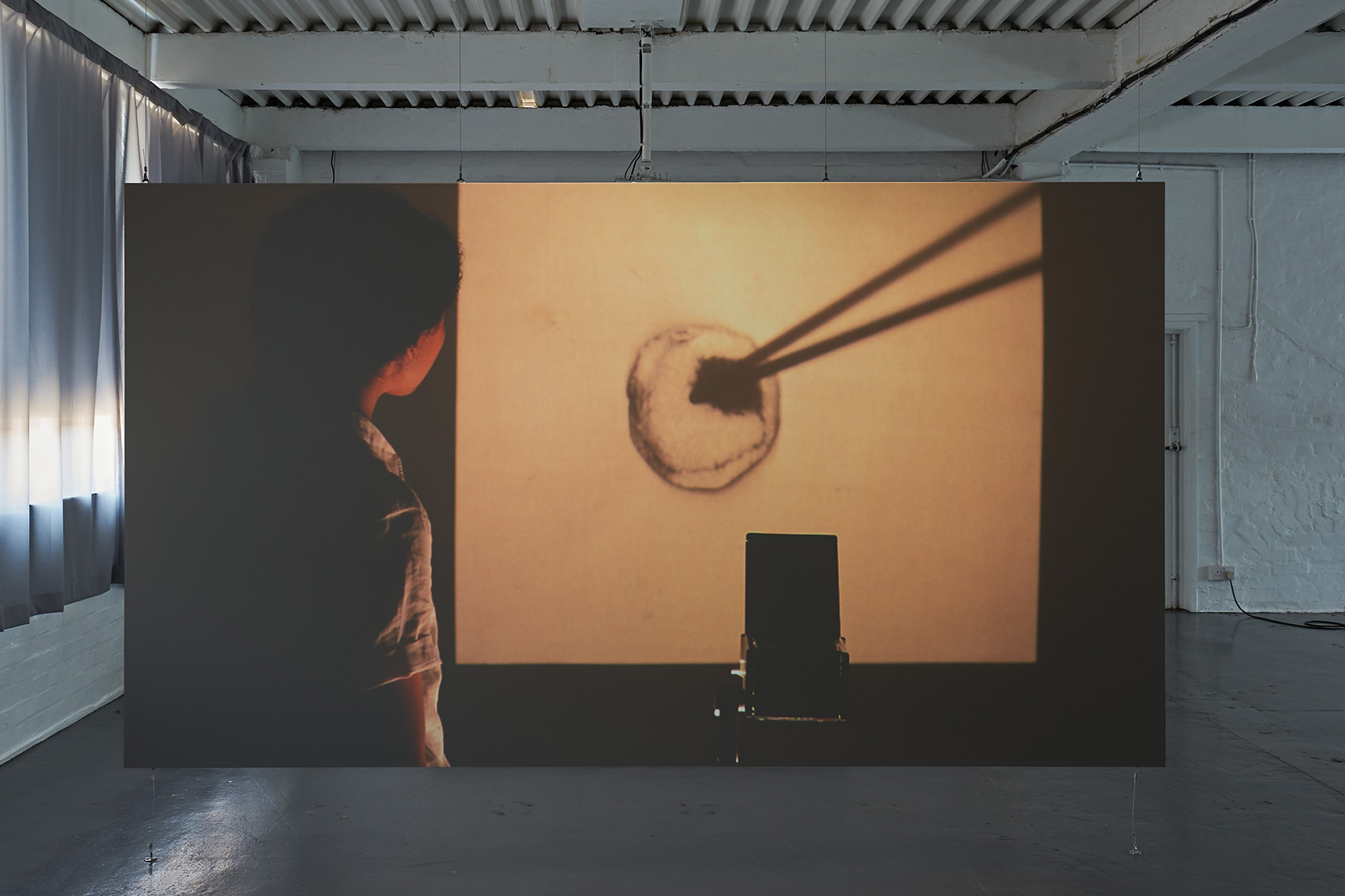 Taal used a tripod rather than handheld camera in Juffureh, depersonalising the gaze and evoking the spirit of her late father's lost photo albums. "What later became important was this idea that my father's gaze could be invoked," she explains. "If you think about the camera as an eye, it wasn't my eye in that setup, so therefore it could be anybody looking." Leaving the camera unattended, she could also participate in family activities: "living in that space," rather than documenting at a distance.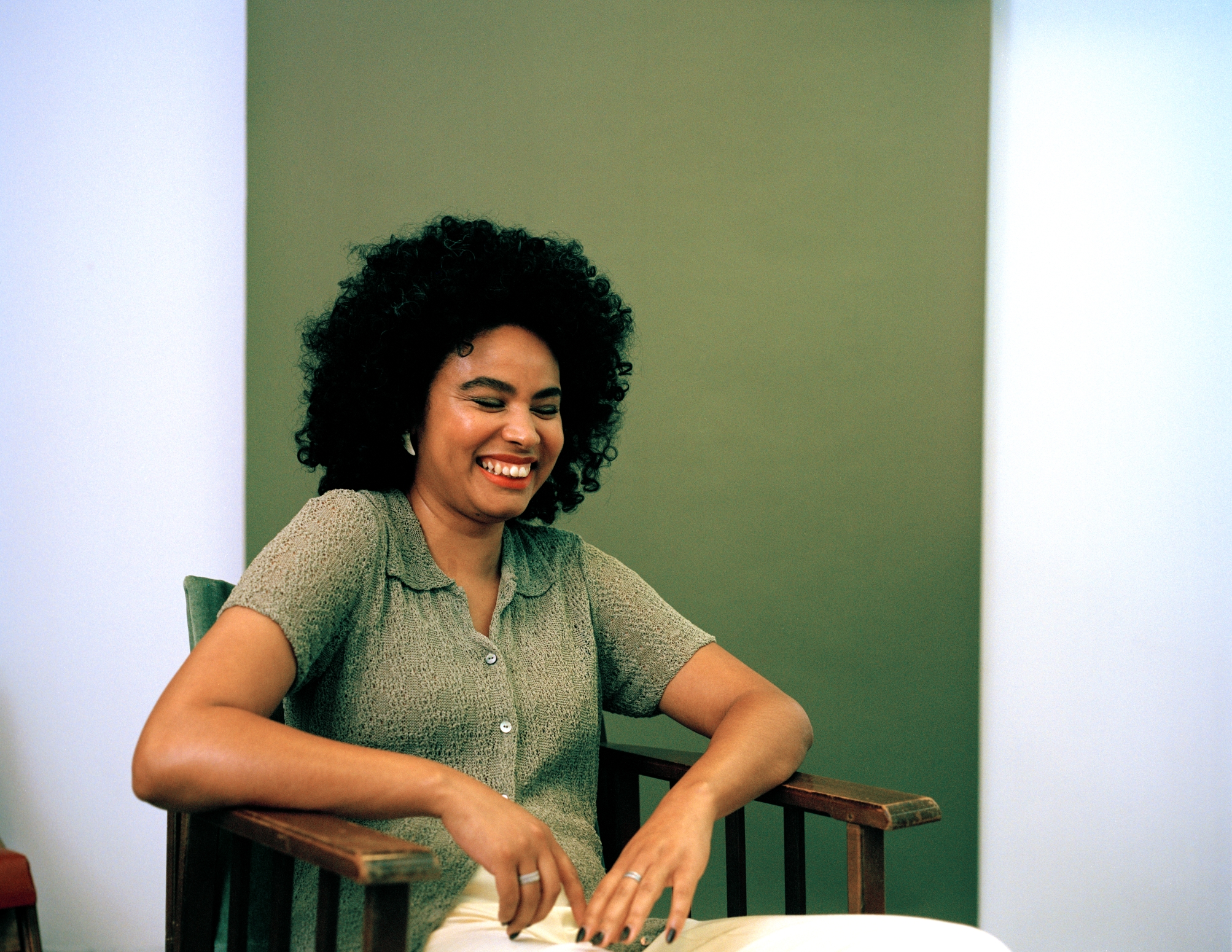 Programming has given Taal an insight into the questions being asked of moving-image work today, but she stresses the breadth and depth of the form beyond her knowledge. She highlights that festivals and exhibitions encourage single-channel works, which can be restrictive. "Now that I'm making an exhibition, my relationship to film is about being able to put it in relation to painting or a still image," she says.
Whether in programming or practice, multiplicity and cross-generational connections are key, teasing ambiguities in national identity, family histories and the parameters of the moving image itself. "Filmmaking can be very subjective," Taal reflects. "It allows for not everything to be said, and for so many stories to occupy the same space. That's what seems exciting. The potential for these seemingly ordinary stories to be told hundreds of times."
Ravi Ghosh is Elephant's editorial assistant
Tako Taal was photographed at home in Glasgow by Matthew Arthur Williams for Elephant
Photography & Styling: Matthew Arthur Williams
Makeup Artist: Madeleine Brown
Clothing: ill.be.your.mirror