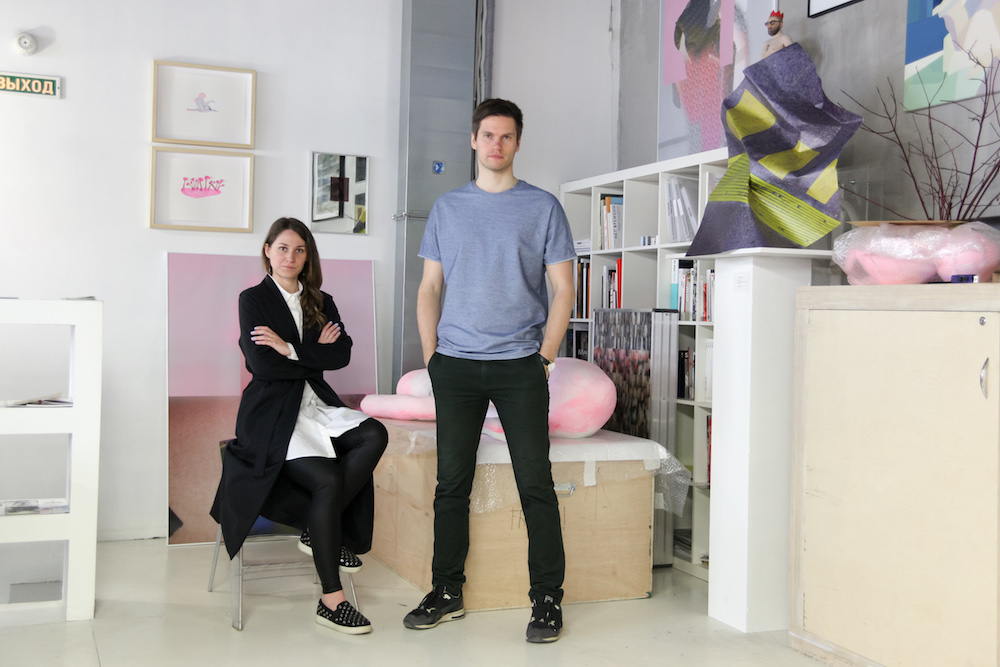 Alena Kurmasheva and Dmitry Vetrov began by creating an online gallery, only passing from URL to IRL when they participated in international art fairs in France and Germany. But after a few years, they decided to open a physical space in Moscow in Winzavod, a former industrial complex that has been transformed into an arts district in 2007 and is now home to some of the most prominent galleries in the city. They represent young artists, fully aware that this can be a tough job in Russia, where most buyers still favour Old Masters and Impressionists.
How did you decide to open a gallery? How did you choose your style?
We passed through many different stages—from youthful hopes and illusions to a more rational, prosaic approach to business management—before we became who we are now. We are still idealists; we prefer to build trust-based relations with artists and collectors. But we also ask for the maximum from our artists. We understand that the gallery should always stay in the shadow of the artists; artists and curators are the real stars.
The main thing is to be sure of the artists you choose and be ready to work with them for a long time and to think and act as one person, because we need to become a team to build a spaceship!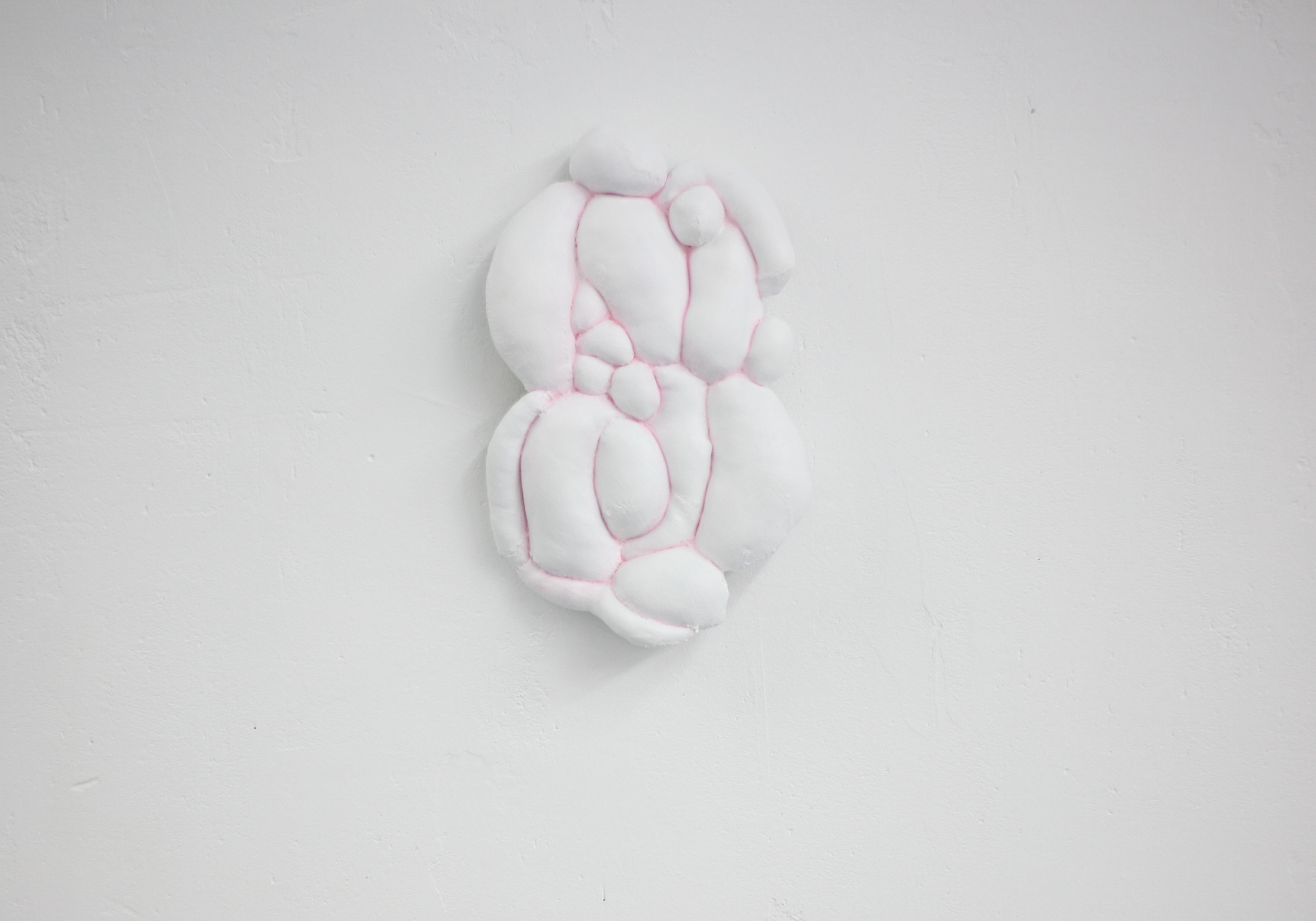 Is it difficult to work with young artists in Russia?
Working with young artists generally is a challenge—but we cannot imagine doing anything else. We are excited to develop alongside our artists, to watch how they evolve. We are building partnerships and are against "paperwork" (although as gallerists we inevitably still have a lot of paperwork to do). Art should charm and fascinate. You can't work in art only from 9 to 6, you should enjoy it every second.
Experience suggests it is much easier to work in Europe. There is an established market, there is a culture of consumption of contemporary art, and there is a clear scenario how everything is functioning. Young artists understand how their careers will develop; if they are successful they understand the difference in the prices of their works today, tomorrow and in five years' time.
Collectors like the artists we present because they like something new, they like the way Russian identity and history are expressed in their works, and so on.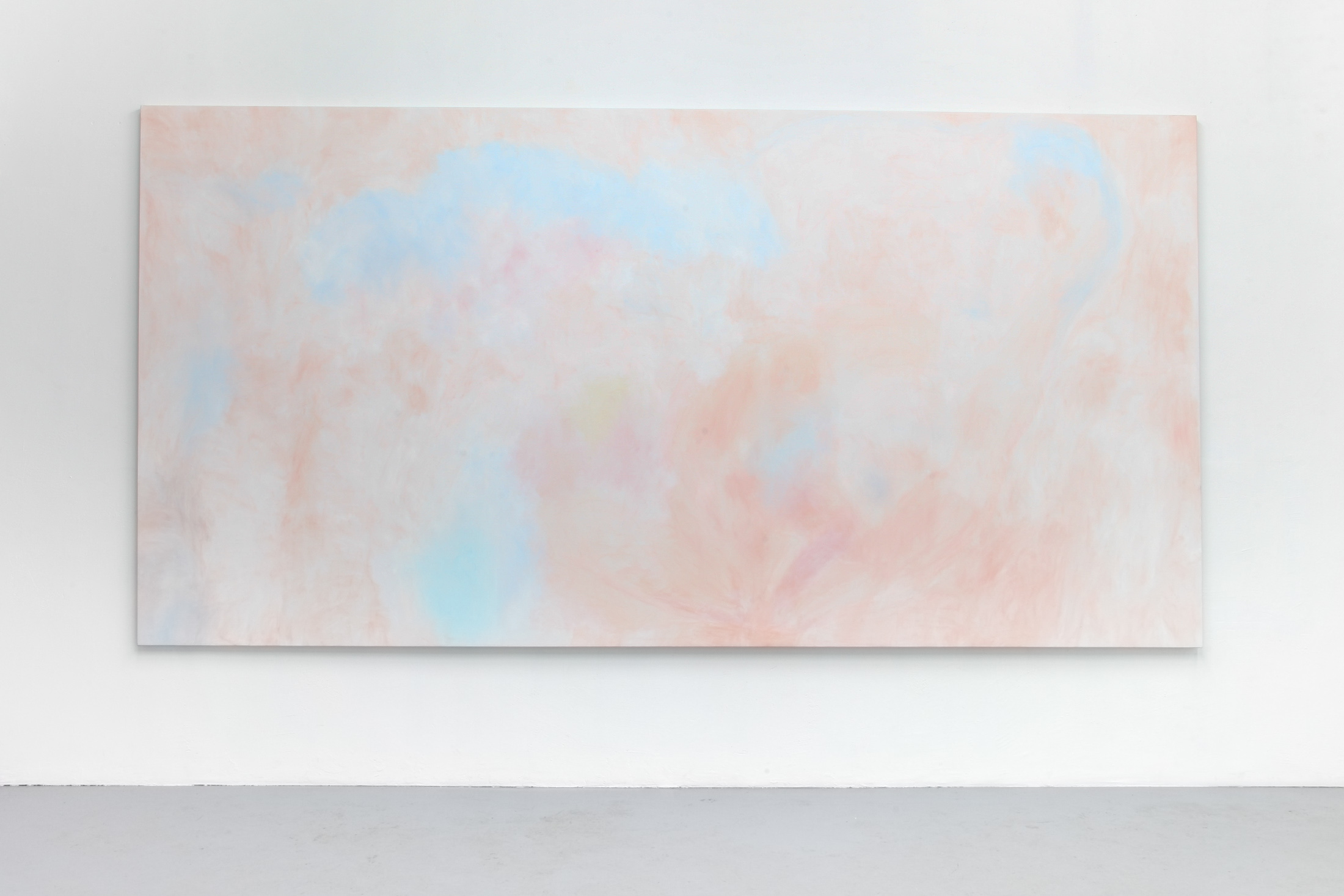 How do you promote artists in Russia?
We can't mark the exact exhibition that really brought attention to our gallery. We have been working step by step to earn trust. We are proud of our latest exhibitions, Blue Seventeen (curator Sasha Burkhanova, artists Nika Neelova, Olga Grotova, Elena Popova) and Code with Brazilian artists Sandra Cinto, Carla Chaim, Albano Afonso, Carlo Nunes and Ding Musa. Now we have many friends in Brazil!
Usually, the most popular artists in Russia are the ones who take part in a lot of different projects. And it's not that their works are much better, it's more about hard work and ambition. If you have good relationships with the "right" curators, you can have ten projects a year. But we are not sure that it is the only or right way to organize your creativity like this. But it works—"sex sells" still. The more you are in high society, the more attention you attract.
Practically speaking, the most effective tool is Instagram. This visual platform is perfect for the art world. We have our own profile, and so do our artists, and they tag us. Together we are creating a cross-border audience. You can "visit" our exhibitions through Instagram wherever you are. We also like Artsy, it really helps to bring in new collectors, especially from Europe.
The strategies of artists and galleries are opposed in some ways. A gallery can express itself through artists, projects and exhibitions. But an artist should be a strong personality, be recognizable, have their own story or even legend! Examples in Russia include Anna Zholud and Andrey Kuzkin, hard-luck artists you might call them, but they are so honest in their art, you believe them and you just know that their lives are not a mere "strategy", they just can't live without making art.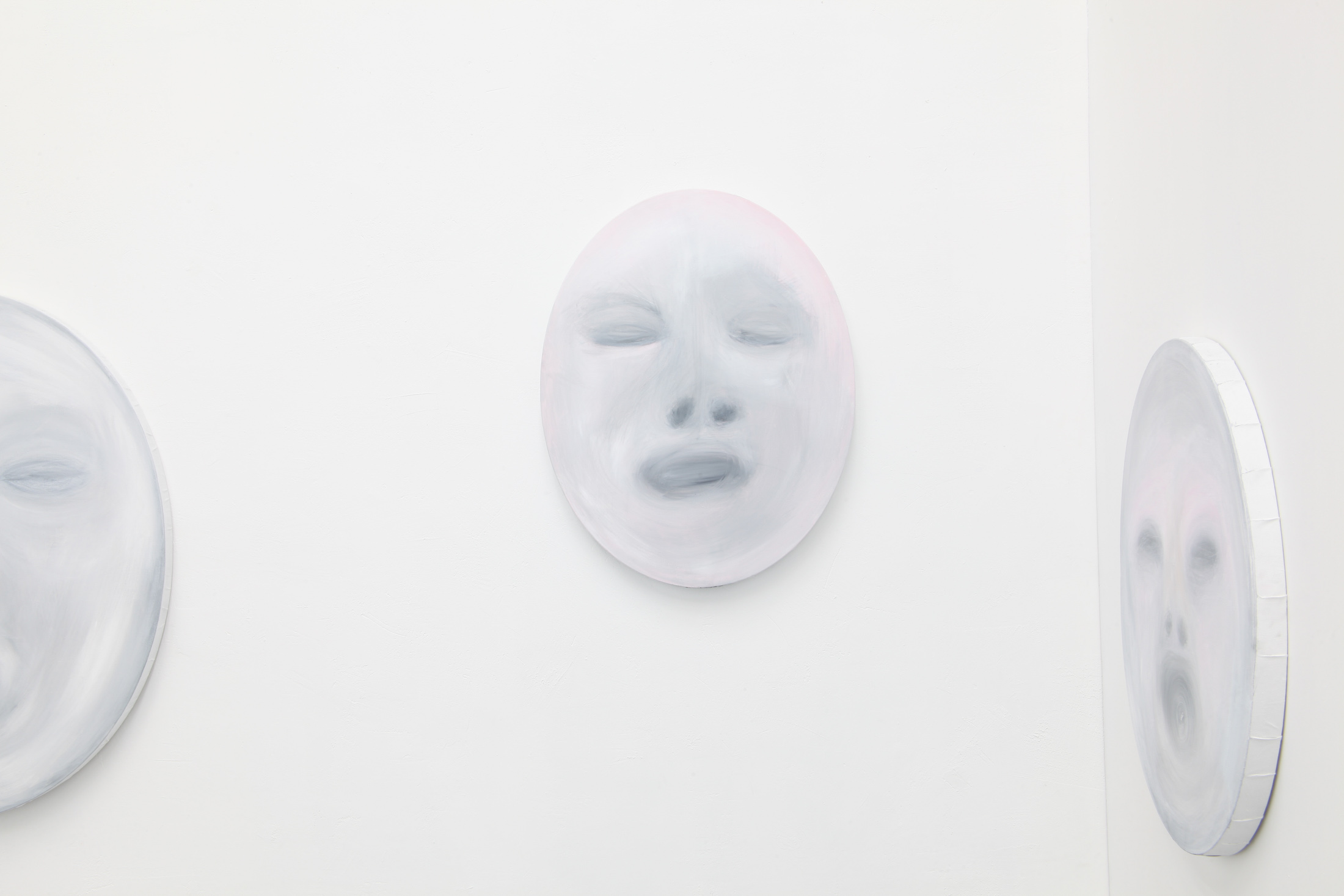 How do you sell Russian young artists abroad?
We can't be experts in exporting Russian artists. We are actually working on erasing borders—we don't want our artists' most prominent feature to be their nationality. We don't want the first question to be: "How is Mr Putin?" A good example is our last exhibition Code, which featured five Brazilian artists. We wanted to work with them because we like their personal stories, not because they are from abroad but because they match our style and identity.
A lot of people got interested in Russian artists who participated in the Venice Biennale such as Recycle, Taus Makhacheva and Irina Korina. We want to believe that this interest won't disappear. But we really like Mladen Stilinović's An Artist Who Cannot Speak English Is No Artist. If you want to be recognized in Europe or the USA you should talk the same language.
Is it easier to sell foreign artists in Russia?
It depends on the artist and their style; some are very commercial from the beginning, with others you should wait. And you should be ready to wait. It is easier to communicate with the media when you bring in foreign artists; they like everything from abroad. But articles don't bring clients.
Cosmoscow runs from 8 to 10 September cosmoscow.com/en/
Aleksandr Blanar works for Phillips auction house.