Alberta Whittle has been busy. Over the past year, the Barbados-born, Glasgow-based multimedia artist has been preparing for two festivals and one show opening in Scotland this summer. "When the pandemic began, I thought, nothing's going to happen, it's going to be a quiet period of listening," she says from her cluttered studio. "But we're living in incredibly urgent times and the world has been changing so quickly. We've been learning what it means to be apart and to long for togetherness. It's been galvanising."
Bringing together Whittle (who last year won a Turner Bursary, the Frieze Artist Award and a Henry Moore Foundation Artist Award) and 46 other artists from around the UK is the ninth British Art Show (BAS9), a touring exhibition intended to showcase the best of contemporary British art. Every five years, in collaboration with four institutions in cities across Britain, the Hayward Gallery organises a fresh iteration. This year the show opens in Aberdeen before travelling to Wolverhampton, Manchester and Plymouth.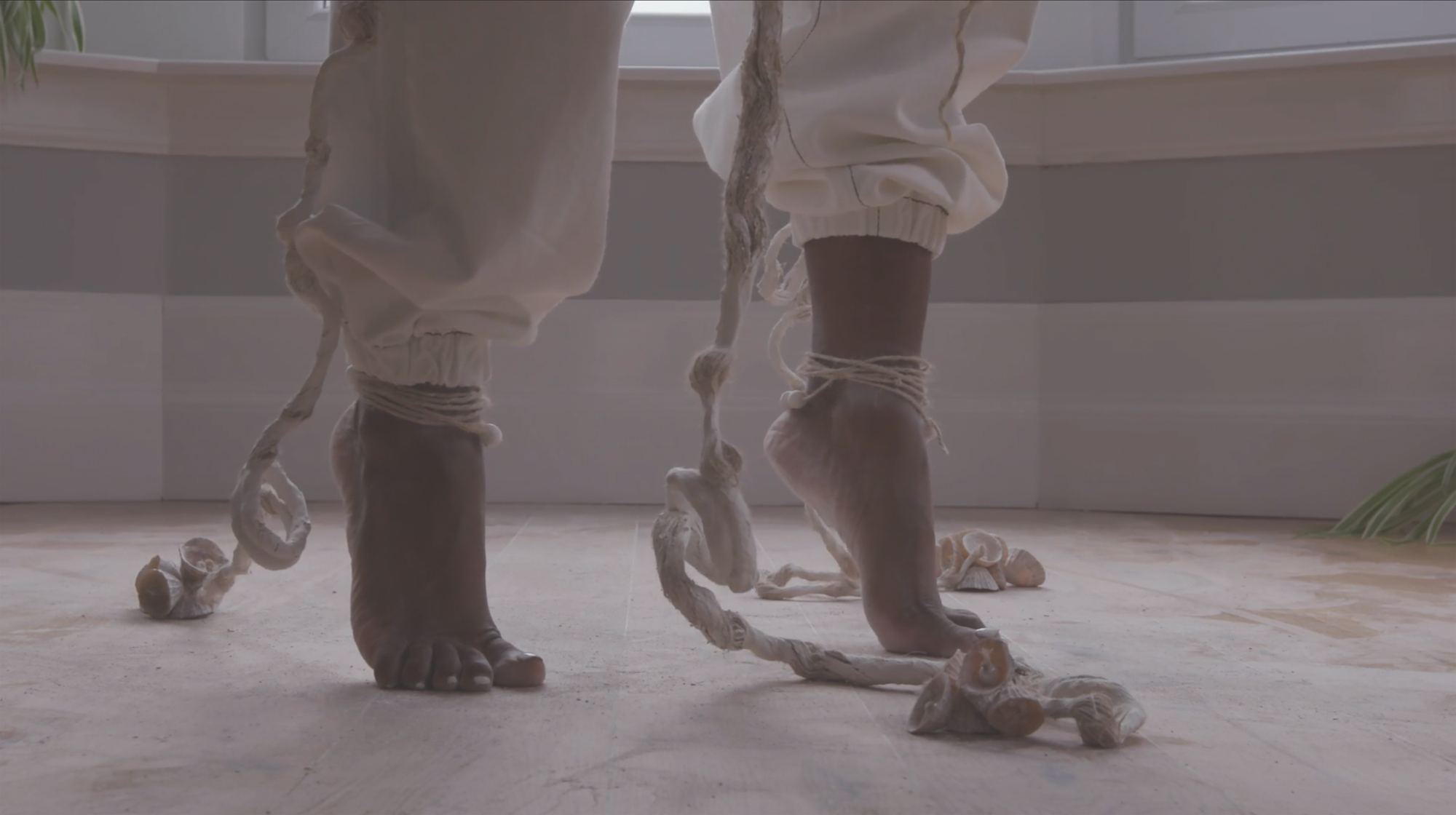 The curators, Irene Aristizábal and Hammad Nasar, met with more than 230 artists before making their edit. The artworks on show have been produced from 2015 to the present, a period covering Brexit and the pandemic, and consider pressing issues from capitalism and the environment to colonial histories and nationalism.
"For us, it was important that the exhibition wouldn't tour as an individual entity," says Aristizábal. "We wanted it to adapt and respond to the local context of each city." In Aberdeen, that means considering the relationship between humans and nature, and in particular the transition taking place within the Granite City as it moves away from the oil and gas industry towards a net-zero carbon future. "We're looking at the exhibition here through the lens of how we can cohabit the planet in an ethical way, resist extractive practices and live with the non-human," adds Nasar.
"Art and culture are really valued here, in the sense of their value to society and to Scotland as a country"
The Aberdeen display will feature some 15 artworks that haven't been shown before in the UK, six new commissions and two site-specific installations. London-based artist Florence Peake will show CRUDE CARE (2021), comprising a ceramic sculpture, a performance and a film. "I was interested in finding connections between the extractive industries that have been part of Aberdeen's economy and landscape and the extraction of human energy and labour involved in professional care work in the UK," says Peake, who has worked in hospitals, psychiatric care facilities and hospices through outreach and community programmes since 2003.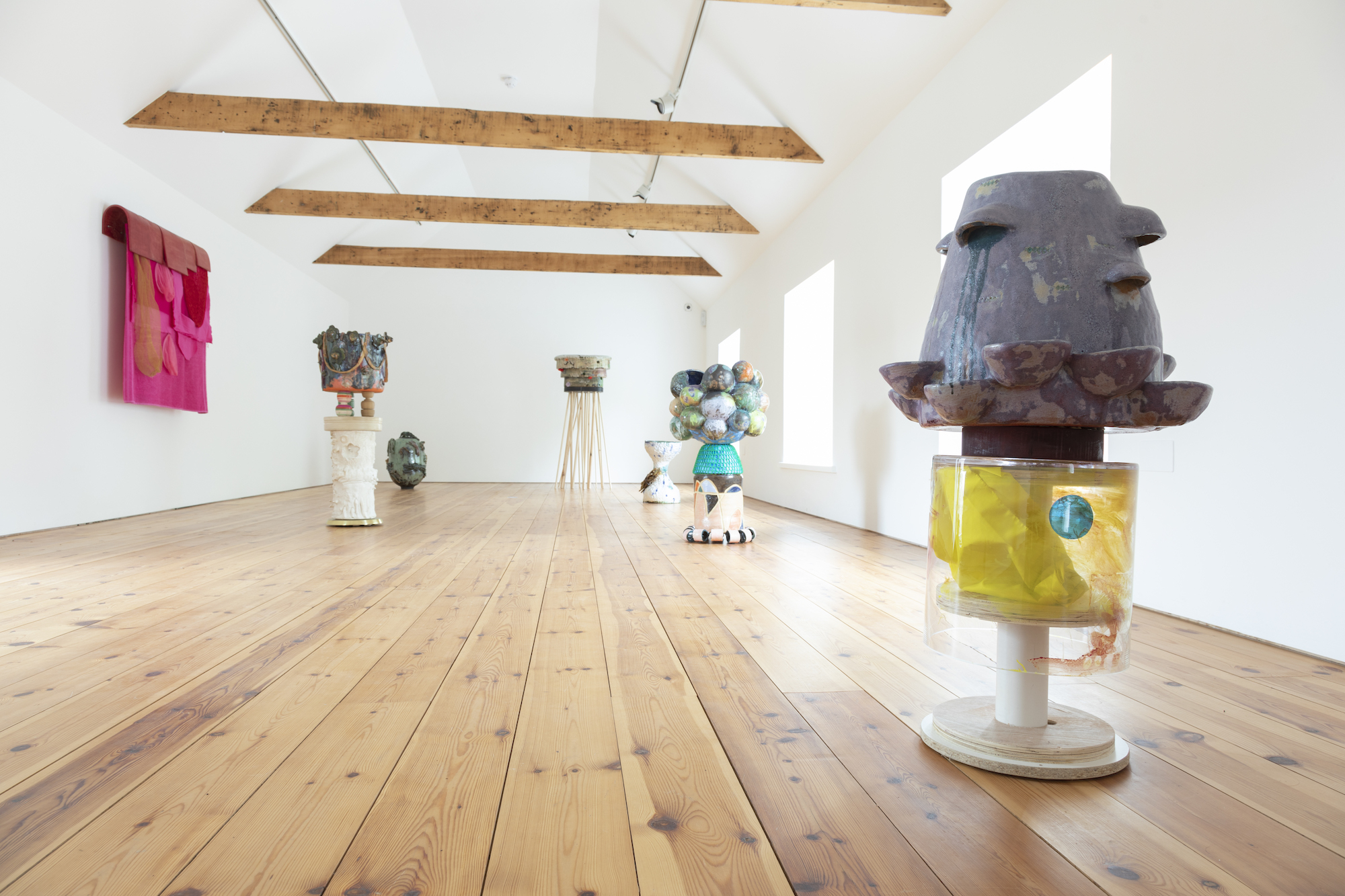 Peake visited the quarries surrounding Aberdeen ("I was struck by the physicality of the geology, the bands of granite and the carved extraction; the feeling of looking into the earth's body almost like something surgical"). While there, she hosted a mucky workshop with local carer Earl Solomon and support worker Kirstie Richardson, which saw the three submerged in a clay pit.
While BAS9 takes over Aberdeen Art Gallery, the Edinburgh Art Festival stretches across almost all of the Scottish capital. Founded in 2004 by a handful of leading museums and galleries, it plugged the visual-art hole that previously gaped during the summer festival season. "That partnership between large institutions like the National Galleries, leading international spaces like Fruitmarket and also smaller galleries has meant that the festival is authentically rooted in the city," says director Sorcha Carey. As the art festival has developed, Carey and her team have focused on commissioning new works, supporting artists at the beginning of their careers, and bringing art out of the gallery spaces and onto the streets.
Alongside a string of digital events, the 2021 edition includes more than 35 physical exhibitions. "The art festival provides a space that can wrap around some of the more performance-based programmes of the other festival platforms," says Carey. "Wherever you are, there's always something around the corner."
Take Song of the Union (2021), a new sound installation by Nigerian artist Emeka Ogboh in Edinburgh's Burns Monument, and the major show celebrating the centenary of the birth of one of Scotland's most significant artists, Joan Eardley, at The Scottish Gallery. There's also the UK and European premiere of Isaac Julien's poetic ten-screen film installation, Lessons of the Hour (2019), in partnership with the National Galleries. Julien's work deals with the great abolitionist Frederick Douglass, who spent two years in Edinburgh in the 1840s campaigning against slavery across Scotland, England and Ireland.
"Scotland supports artists at all stages of their careers, and in particular early on when you really need it"
Over at the freshly developed Fruitmarket, Karla Black is ringing in the gallery's reopening with a solo show of works made over the past 20 years. "The exhibition plays with ideas of art-world categories like 'retrospective' or 'mid-career survey show'," she says. "Some works are being reshown while others have been adapted and remade, and there's new work in the new warehouse space." The Glasgow-based sculptor and Fruitmarket have history: it's been ten years since the gallery curated Black's solo presentation in The Scottish Pavilion at the 54th Venice Biennale in 2011. "This feels like a good time for the return of some of the work I showed there."
Representing Scotland at next year's Biennale is none other than Whittle, who at BAS9 is showing Hindsight is a Luxury You Cannot Afford (2021), an evolving body of work that reflects on the 400th anniversary of the Mayflower's journey from Plymouth to the 'New World'.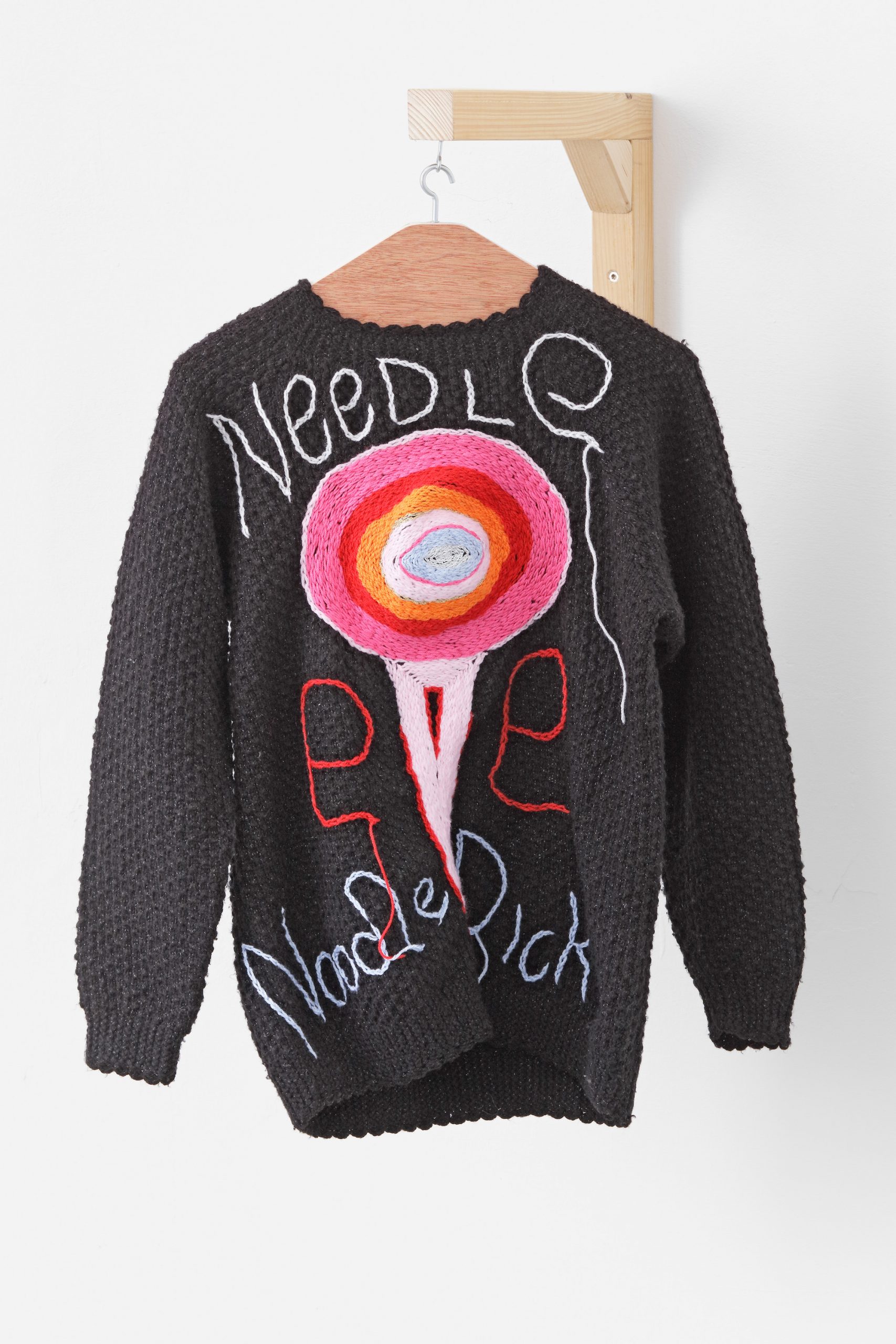 She has an exhibition opening at Jupiter Artland just outside Edinburgh at the end of July, too. Produced last summer with the help of fellow artists, writers, musicians and performers in Scotland, South Africa and Barbados, RESET (2020) is a film about connecting with friends and loved ones. "This is how we all cared for each other during that tricky time," says Whittle, who stresses that it's a group show about the work of everyone involved. "We're thinking about the infrastructures we all inhabit, which are racialised and codified, and how we can reset these ideas and ourselves so that we can find ways to flourish."
The collaborative nature of the Scottish art scene is something that everyone—artists, curators, directors—is keen to emphasise. When Laura Aldridge, who has a show at Cample Line near Dumfries until the end of August, traded London for Glasgow and its celebrated art school in 2004, she experienced encouragement and inclusion as never before. "Scotland supports artists at all stages of their careers, and in particular early on when you really need it," she says. Ilana Halperin, another alumna, who has an exhibition at Mount Stuart, agrees: "Glasgow is an extremely open place. I've always felt that it embraces its connections across disciplines and borders."
That openness shines through in the exhibitions and events taking place across the country this summer—starting with Glasgow International, the biennial festival of contemporary visual art, which ran for two weeks in June. It also comes across in the balance between international names and local talent. "It feels like an opportunity to create conversations beyond the city and to invite external perspectives on Scotland as a whole," says Carey.
"It feels like an opportunity to create conversations beyond the city and to invite external perspectives on Scotland as a whole"
Even to outsiders, the uniquely rich soil of the Scottish art scene is hard to miss. "We have four covers for our catalogue, chosen on the strength of the image," says Nasar, who spent half of the past decade in Hong Kong. "It turns out three of the artists are based in Glasgow, and none of them were born in Scotland. That tells you something about the vitality here." Carey agrees, adding, "Art and culture are really valued here, in the sense of their value to society and to Scotland as a country. It's a privilege to work somewhere that does place art and culture at the heart of society."
It's no surprise, then, that Whittle won't be moving anytime soon. "I was in my studio last week and a friend was here, packing up to return to Greece, and she said, 'Will I ever come back?' I said, 'Honey, I've been living in Scotland for nearly 20 years, and I've spent so much of my time coming and going.' Right now, I can't imagine living anywhere else."
Chloë Ashby is a London-based arts and culture journalist, and the author of Look At This If You Love Great Art (Ivy Press, 2021). Her first novel, Wet Paint, will be published by Trapeze in 2022.