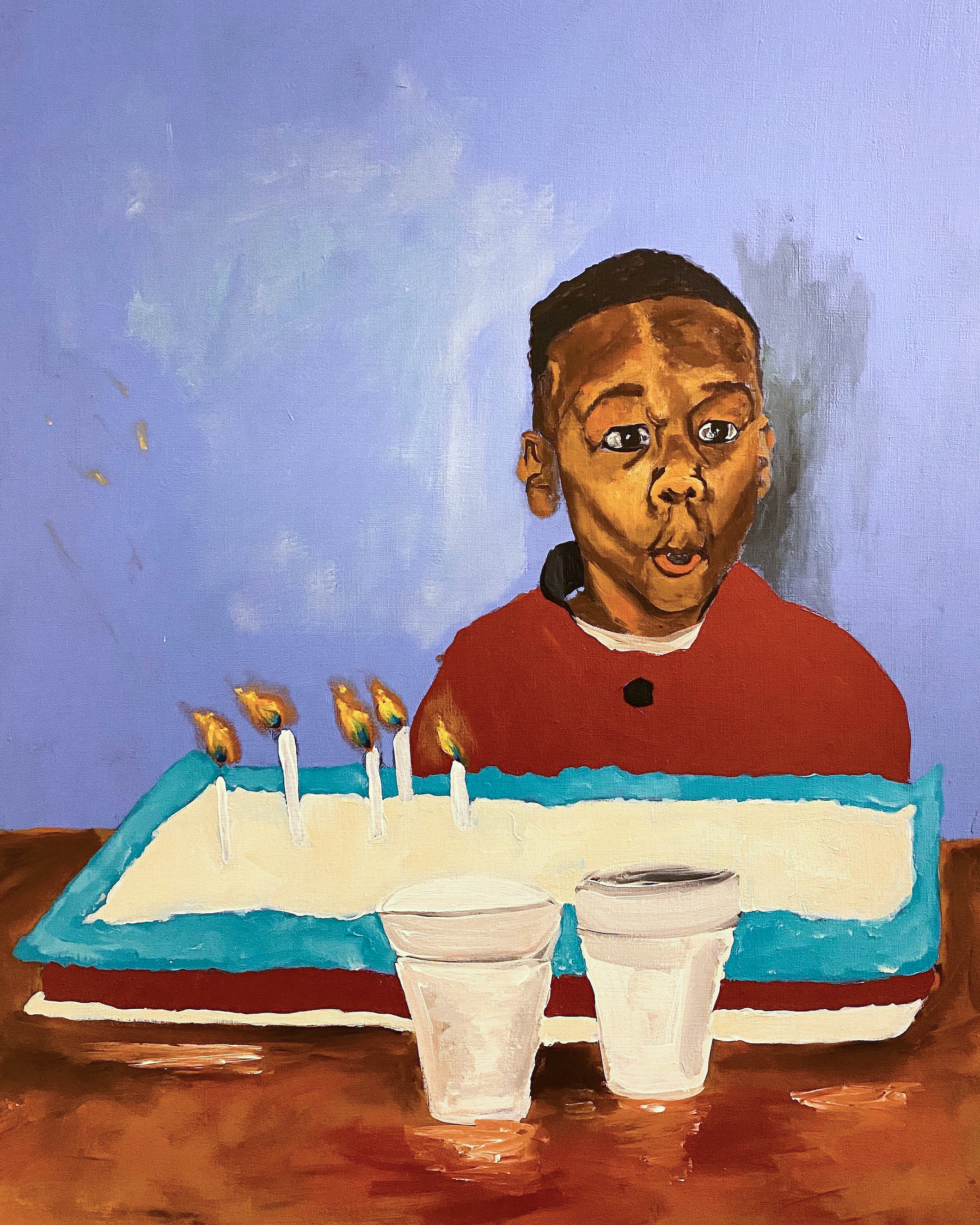 Now that most people's mobile phones double as cameras, there's a constant dichotomy between the chaotic nature of the photo albums and manicured social media accounts which many tend to on their devices. Mobile camera rolls contain every visual urge their user has had, full of screenshots, cat pics and inconsequential musings, whereas on social media most people are highly selective, and these accounts essentially provide an edited version of both their digital photo albums and themselves. While the two live awkwardly in parallel, it can sometimes mean images of real significance, such as family portraits and special moments, can get lost in the noise.
Jerrell Gibbs' paintings are almost an antidote to this noise, in that they retrace family memories and explore both joyful and intimate moments in painterly detail. The Baltimore-based artist achieves this by adapting Polaroid pictures and turning them into life-size paintings which are full of movement and embedded with significance.
"Working autobiographically allows me to infuse my paintings with felt emotions"
Gibbs' figurative portraits make the ordinary extraordinary, and depict the multilayered experience of the African American diaspora. We gain deeper insight into this as Gibbs, who's set to graduate with an MFA from MICA this year, has entrenched his paintings with real memories and feelings. "To me, being able to explore my life's experiences through painting creates an opportunity to construct dialogue with viewers," he tells me. This invitation into Gibbs' world feels personal, and is conveyed through warmth and purposeful swathes of colour. Though these images have been inspired by static photographs, Gibbs breathes life into them, whether that's through a subject's confident pose or a wistful stare into the distance.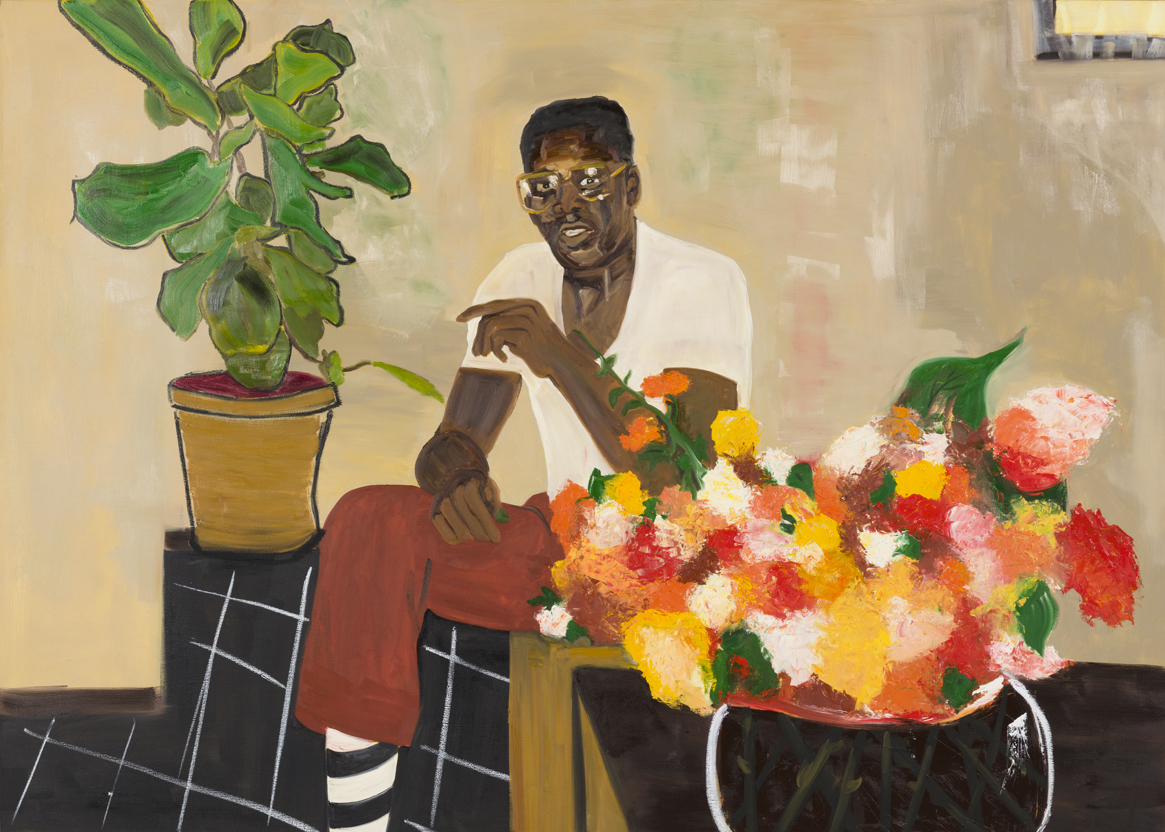 A lot of your pieces trace family memories. Have you always adopted an autobiographical approach with your practice?
Yes, it has always been autobiographical. I believe the common denominator that links all great artists, no matter the form of artistry, is their willingness to be vulnerable and share their personal stories.
To me, being able to explore my life's experiences through painting creates an opportunity to construct dialogue with viewers. In addition, working autobiographically allows me to infuse my paintings with felt emotions. If the experience was not real, it wouldn't be reflected through my work.
How would you describe your style?
I don't consider my work to be illustrative. I think I create images in a painterly manner. With that said, I am interested in a language that can be created through paint application. There are also elements of drawing that I use within my work, which traces back to sketching and drawing in my childhood.
Sketching and drawing was my introduction to art as a kid. Even though I never took any art-related courses as a child, I always had the innate ability to draw. It was something that I could do without thinking about it. I still use those elements of scribbling and drawing today, because it brings a sort of spontaneity to the painting. It adds another aspect to the work.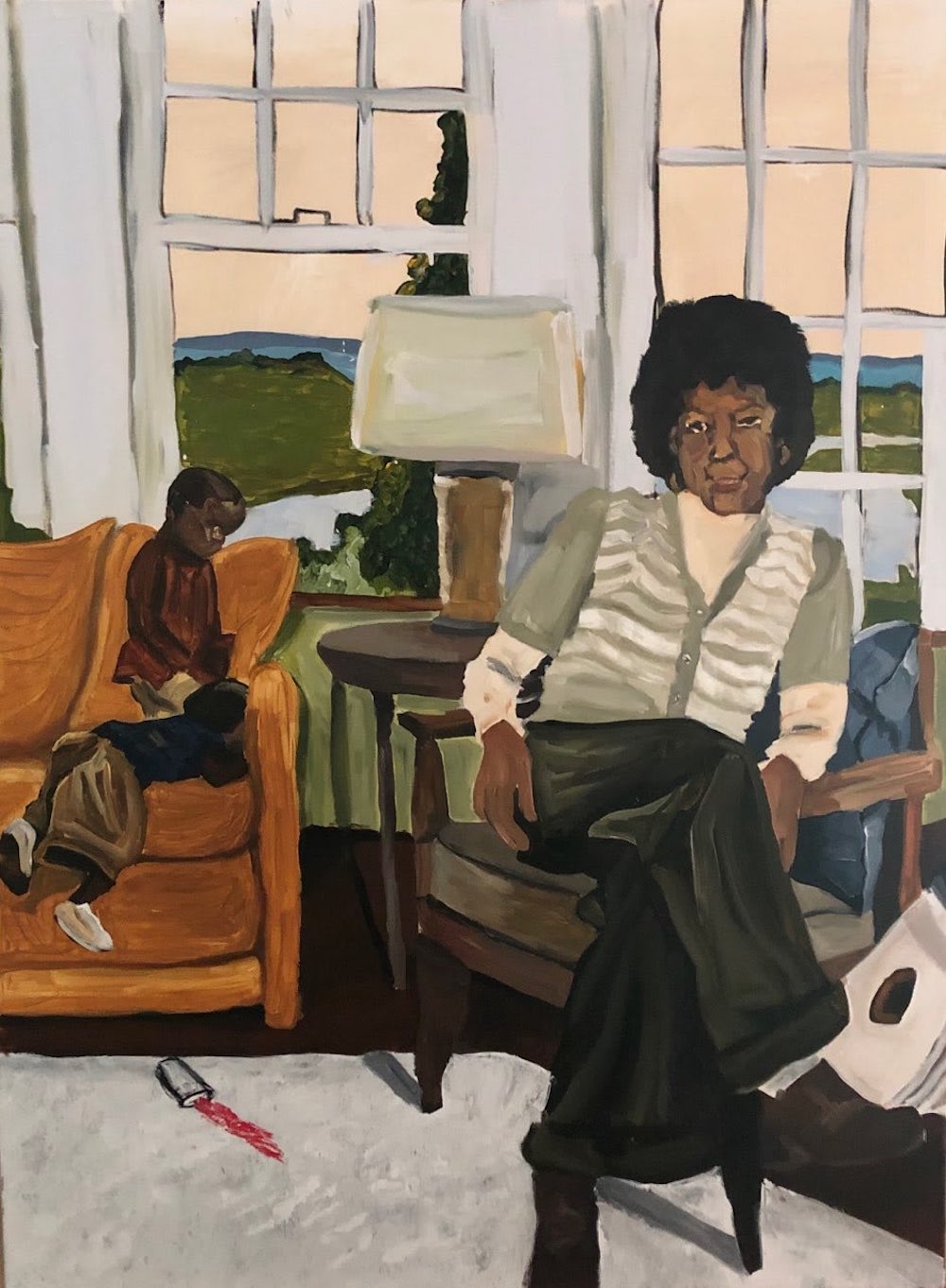 What impact has growing up in Baltimore had on your work?
Whether it be through navigating the dichotomy of Baltimore City and Baltimore County; the social constructs that are in place; the disparity between the living conditions; the unique art scene; the culture or the food: all of it has influenced my work.
Being a creative from Baltimore gives you a sense of pride that I believe can only come from a city such as this. There's the saying: "If you can make it in New York you can make it anywhere." But I believe, if you can make it in Baltimore, you can make it everywhere.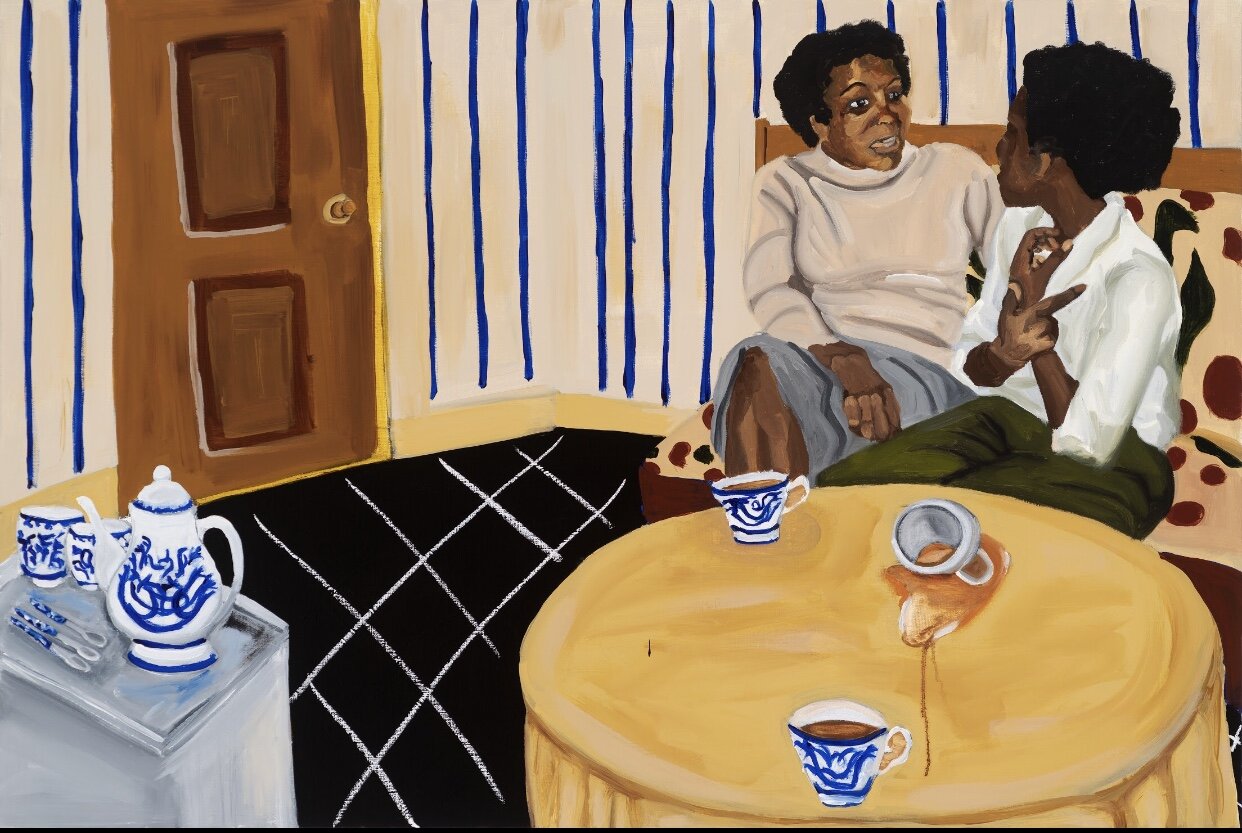 Why is painting the best medium for you to explore your ideas and concepts?
I think it's because of paints' materiality. It is a fluid medium, and the act of painting is intense and can be very physical. It speaks to who I am as a person.
Making paintings is all about using paint to create relationships, making adjustments, and making something out of nothing. The way I describe the materiality and the process of making a painting is similar to me describing my life's journey. It has been a fluid process, not concrete, not stable. I have always had to make adjustments, and create a way out of no way.
Quiero Amor (left), Turner (right), 2019. Courtesy of the Artist and Mariane Ibrahim
What does it feel like to exhibit your work in a gallery setting and have people interpret it?
It's an amazing feeling. I am blessed and grateful to be able to do what I love and have people enjoy it. My goal has always been to create works that allow viewers to take something from it, yet leave it open enough for them to add something as well. For me it's about being able to give and take. Interpretation from viewers also gives me new ideas, and new perspectives.