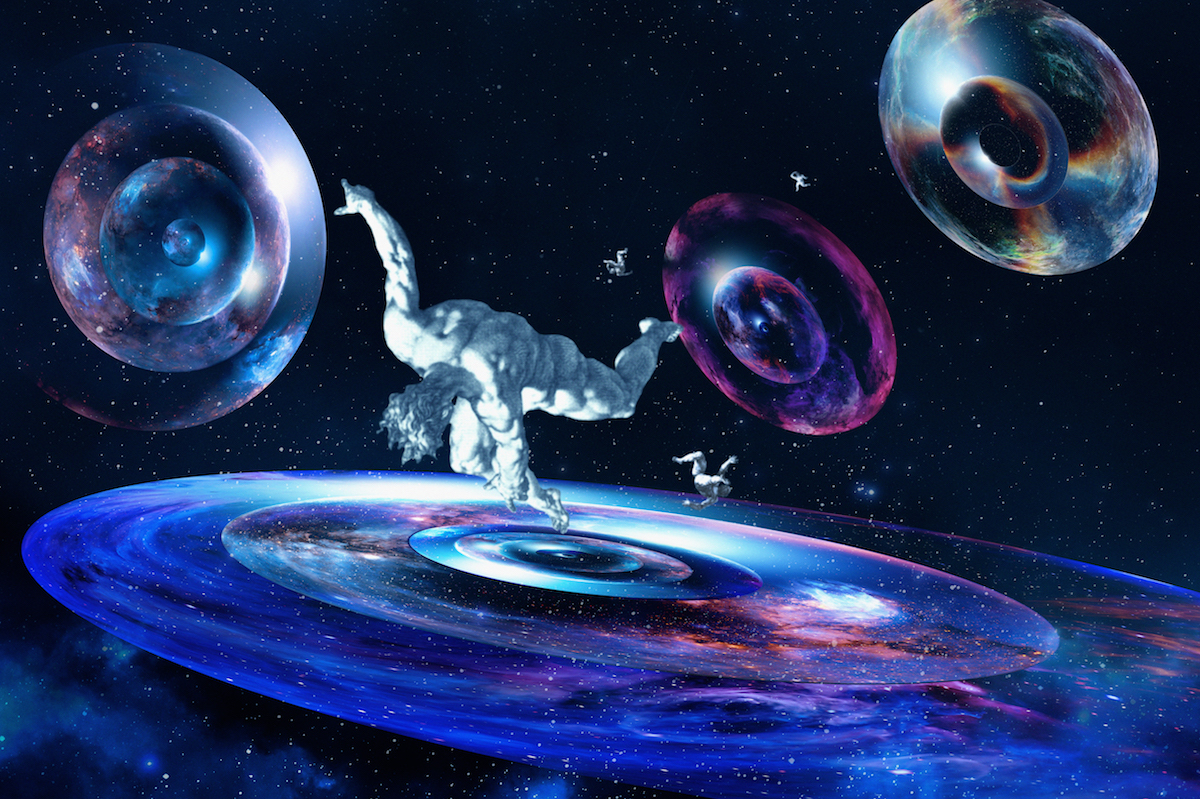 Marco Brambilla's career journey has been far from typical. At the age of twenty-eight he was the director of Demolition Man, the blockbuster movie set in a non-violent future, in which Sylvester Stallone and Wesley Snipes run around committing an awful lot of violence. After two other big movie titles and a growing dissatisfaction with the commercial film world's backgrounding of content for the benefit of marketing, Brambilla left Hollywood behind and immersed himself in his own personal video work.
More recently, Brambilla is perhaps best known as the mind behind Kanye West's Power, the 1 minute 42-second baroque-style mini-video that incited outrage from hoards of YouTube viewers who questioned whether the rapper could really possibly believe himself to be God.
His latest project, however, has seen him turn to the stage, creating extra-terrestrial visuals for Opera Vlaanderen's new production of Debussy's opera of Maurice Maeterlinck's story of love, lust and revenge, Pelléas et Mélisande, which opened at the Vlaamse Opera Antwerpen yesterday. The artist has reappropriated Hubble Space telescope imagery to create his projected nebular spectacle, acting as an iris peering out from the centre of Abramović's stage set. The production is directed and choreographed by Sidi Larbi Cherkaoui and Damien Jalet, and dressed in designs by Iris van Herpen.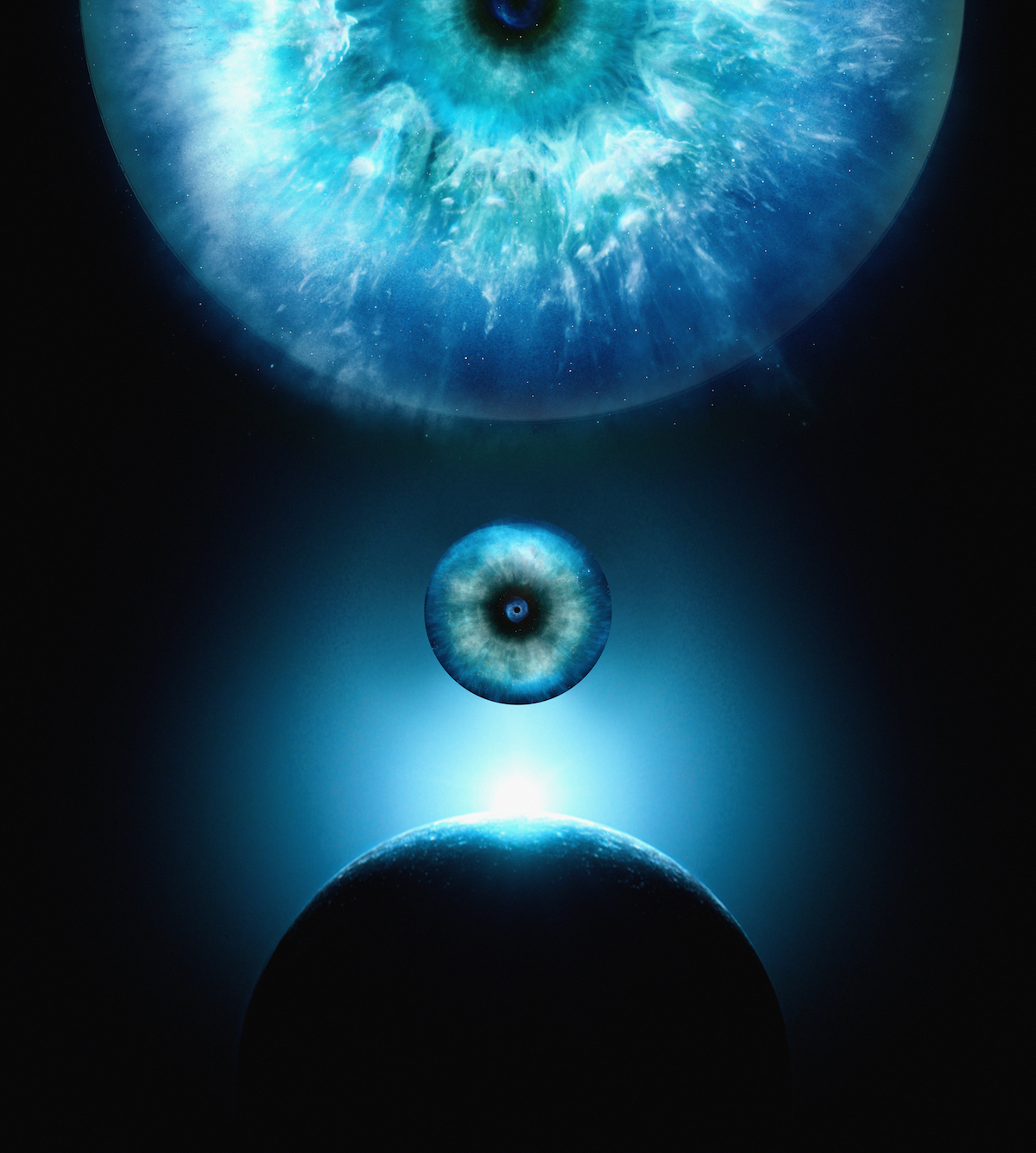 You are in the run-up to the opening of Opera Vlaanderen's production of Pelléas et Mélisande, which will feature video work by you in a set designed by Marina Abramović. Can you tell me a little more about your piece in the production?
Maeterlinck's symbolist play from which the libretto was adapted has a classic narrative (a love triangle), the challenge was how do we translate this into something contemporary and more compelling for 2018? Maeterlinck refers to the cosmos often and it seemed natural to use state-of-the-art NASA Space imagery to create a "symbolist" journey through the cosmos which unfolds onstage. The work is projected onto a giant circular screen which acts as a portal, stylized celestial events underscore the subconscious intentions of the characters in each scene. The entire stage represents a giant eyeball and the screen is the iris.
You have been collaborating with not just Abramović, but dancers and choreographers for the work. How did you go about creating a piece that worked in harmony with the dancers and the music?
I've worked with Marina twice before so we quickly found a common "language" to serve this project. This was important since everything was interlinked—the dancers' choreography underscores the singers' words and feelings, and in turn my projections underscore those moments of drama as well. There was a lot of time and experimentation that went into making the presentation as seamless as possible. The overall effect is a hybrid piece of theatre where everything is interconnected. I admire Larbi and Damien's work as well, so the process was probably the most satisfying I've had in years.
Pelléas et Mélisande has been staged by the likes of Jean Cocteau. Did you take inspiration from past stagings?
Cocteau is one of my inspirations as an artist, however this interpretation of the Opera is very different, more science fiction really than his style of avant garde.
"The idea of sensory overload was central to the work, I want to engulf the viewer in an overload of imagery almost impossible to sustain."
You have spoken about presenting ideas in your work through "a pop culture lens". Is this something you've brought to Pelléas et Mélisande? 
The quote refers to my Megaplex series where I satirize pop-culture overload in the work. Here, pop culture as a wider definition, as it would relate to our collective consciousness of space imagery from the Hubble telescope and NASA, applies, but my work for Pelléas et Mélisande is more formal.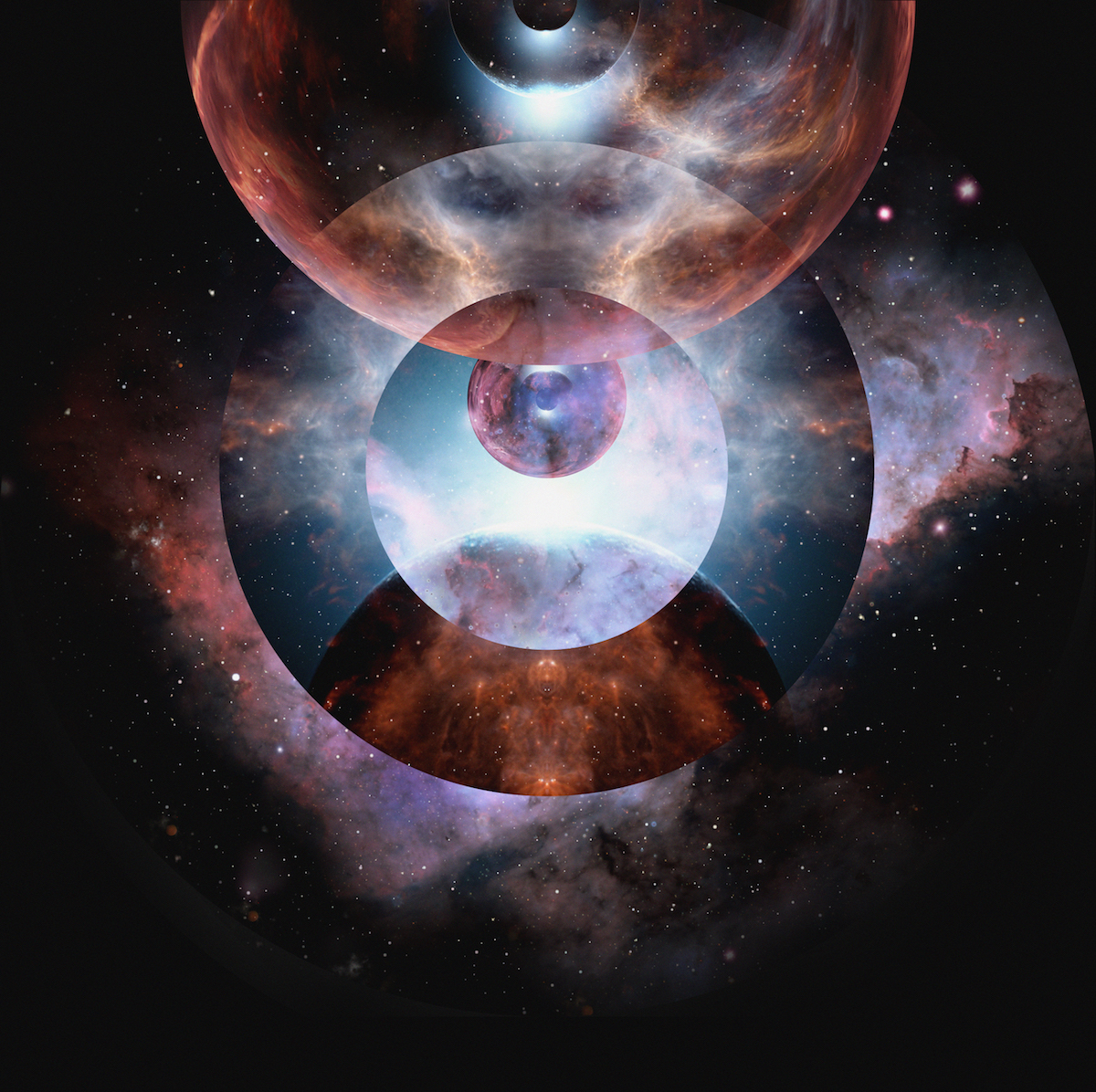 Your video collages are incredibly intricate and loaded with imagery. How many different elements of footage do they usually contain? How do you source these?
Each piece in the Megaplex trilogy is made from about 300-400 individual film samples, everything including the backgrounds are sampled from movies. I cut the character's motions into short loops, a kind of precursor to GIF's, and populate vast Baroque canvases with them. The idea of sensory overload was central to the work, I want to engulf the viewer in an overload of imagery almost impossible to sustain.
What draws you to the baroque, religious or almost apocalyptic imagery that you often feature in your work? 
This visual language seems a perfect fit for works which deal with the concept of excess like the Kanye West video, Power, and the theme of spectacle in the Megaplex video collages.
Can you tell me a little about your process in piecing together these collages?
Collage is the point of departure, juxtaposing imagery then superimposing looping visuals onto one another and setting cuts from various films into each other to create original narratives. They function much like the parabolic style of Hieronymus Bosch who layered fables and proverbs as detailed notes within a big picture. The process itself starts with various evolutions of Photoshop collages as still "canvases" which I make at my studio, then finally all moving sampled elements are assembled with a team of technicians and visual effects artists to complete the piece.
You have worked with VR before, which very much focuses on a more individual experience of the one person wearing the headset, and then also much larger scale, for example your project on the Times Square billboards in 2015. Again, this work is more of a large scale collective experience. Which format do you feel your videos work best in?
It depends on the concept behind the work, but I think a collective experience is most satisfying for me. Public art can be more inspiring than working within the "white cube" gallery concept.
Your work satirizes consumer and celebrity culture, and yet it has also been embraced by this same culture, for example with Civilisation for the Standard Hotel elevator. How do you feel about this way it has been embraced?
I think the subversive aspect of the work is one layer, and you could refer to the other as the "entertainment value". Placing a depiction of a journey from Hell to Heaven for me seemed perfectly site-specific to the meat packing nightclub district of Manhattan.

Image credit: Marco Brambilla Studio, Opera Vlaanderen, unless otherwise stated
SaveSave