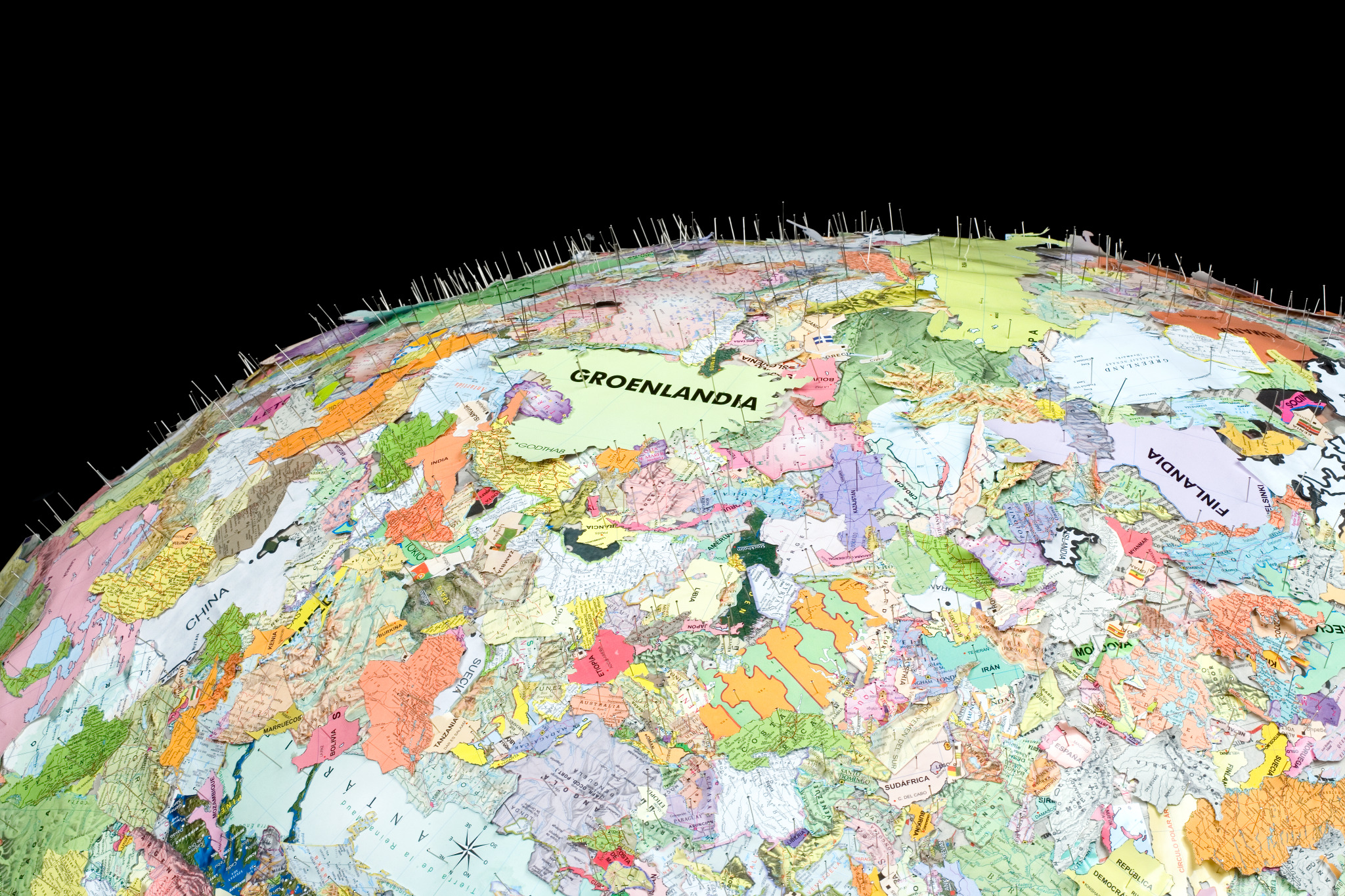 Both artists were founding members of an important artist-run space from 1993-95, named Temistocles 44 after its street address, and Abaroa remains active in the graduate art school SOMA set up by Yoshua Okón. Where many artists have a tendency to mellow as they grow older, Abaroa seems to have gone the other way. Having spent nearly three decades undermining Mexican neoliberal power structures and the authority of cultural icons—he created a version of Stonehenge from port-a-potties for instance—his work has become more overtly political, culminating in his career-defining, iconoclastic multi-media project, The Total Destruction of the Anthropology Museum (2012-present).
Eduardo Abaroa, Stonehenge Sanitario/(Solsticio de otoño 6). Photograph of the event and the temporary installation that occurred in a parking lot of a roof top, that consisted on the recreation of a new version of the Stonehenge ruins in England, 2006. Courtesy of the artist and Kurimanzutto, Mexico City / New York
To appreciate the radicality of this, one needs to understand the museum's importance as a political symbol. Founded in 1964, it was exploited by the long-dominant Institutional Revolutionary Party as an ideological vehicle to construct a narrative of national identity based on a mythologized view of Mexico's pre-Colombian heritage, even as successive governments eroded the rights of indigenous communities. Abaroa's ongoing project includes detailed drawings for the museum's demolition, an installation of rubble, a video of a famous artefact being blown up and even clandestine tours informing visitors about Mexico's ethnic make-up and the ethical issues around the museum. "It's like injecting a virus into the institution," he explains with a grin when we meet at the studio he shares with Taboas off a main traffic artery. "I always tell people, 'Go and visit the museum on your own, see the artwork innocently, think about these cultures without the institutional critique and then I'll come over and waste everything for you'."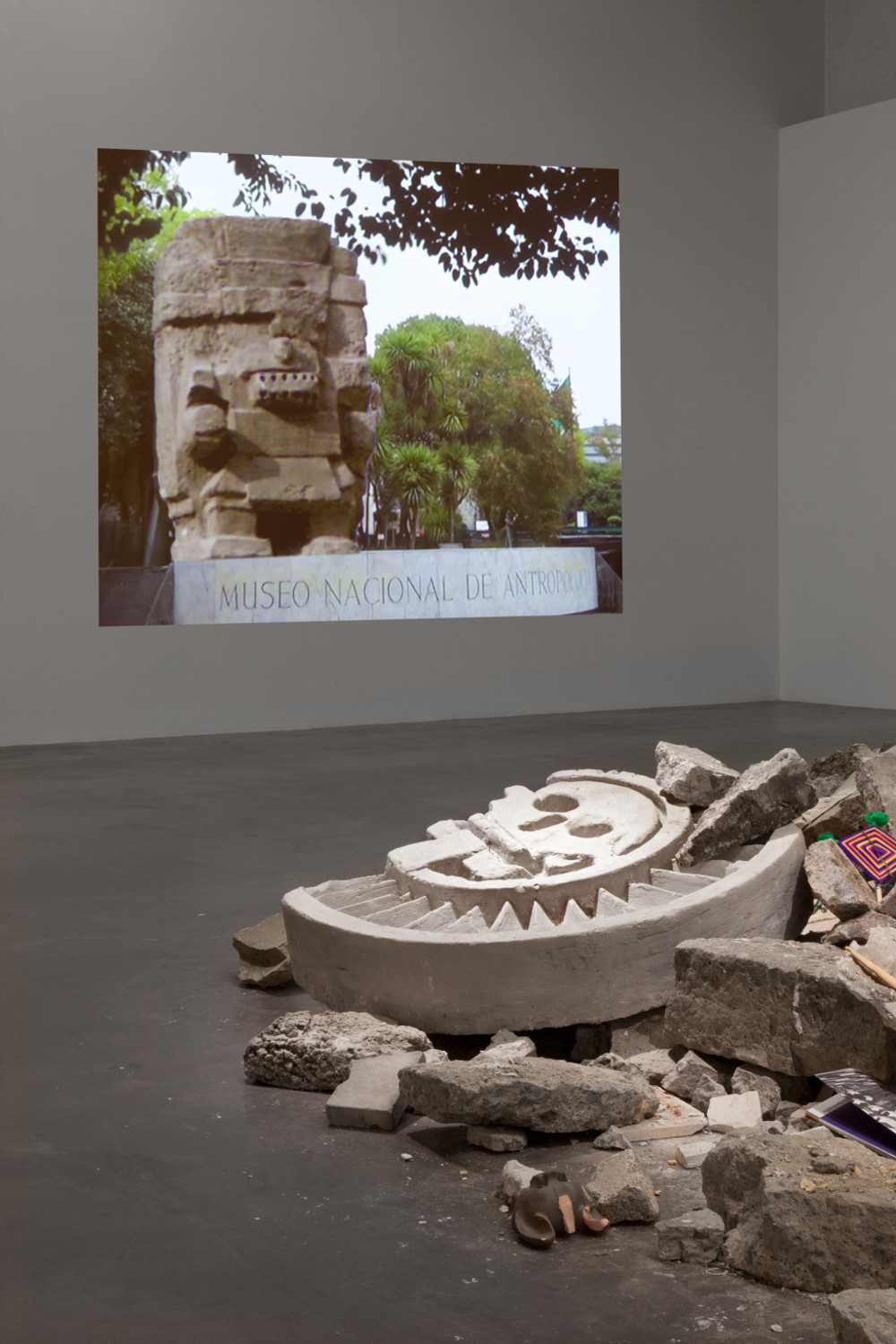 While subversive, Abaroa's work has always had a playful bent, repurposing familiar objects to offer a fresh perspective. In response to Barnett Newman's inverted Broken Obelisk (1963–69), a towering monument of Cor-Ten steel, he created Portable Broken Obelisk for Outdoor Markets (1991–93/2015) made from pink tarpaulin. "My broken obelisk is a cheap version of the original, similar to copies of authentic luxury objects like Nike shoes or Prada bags … it is literally a 'pirate' version of Newman's masterpiece," says Abaroa. Portable Broken Obelisk was one of several artworks Abaroa made in reference to the 1994 North American Free Trade Agreement (NAFTA), which resulted in a flood of cheap imported goods and a loss of Mexican jobs. Another NAFTA-related work was his proposal to wrap a fake gold chain around Mexico's geographic perimeter, which would cost millions of dollars and be totally impracticable. Impossible projects appeal to Abaroa. "I like them because they are potentialities. They are not the discourse itself but the possible point of departure of the discourse, the investigation," he notes.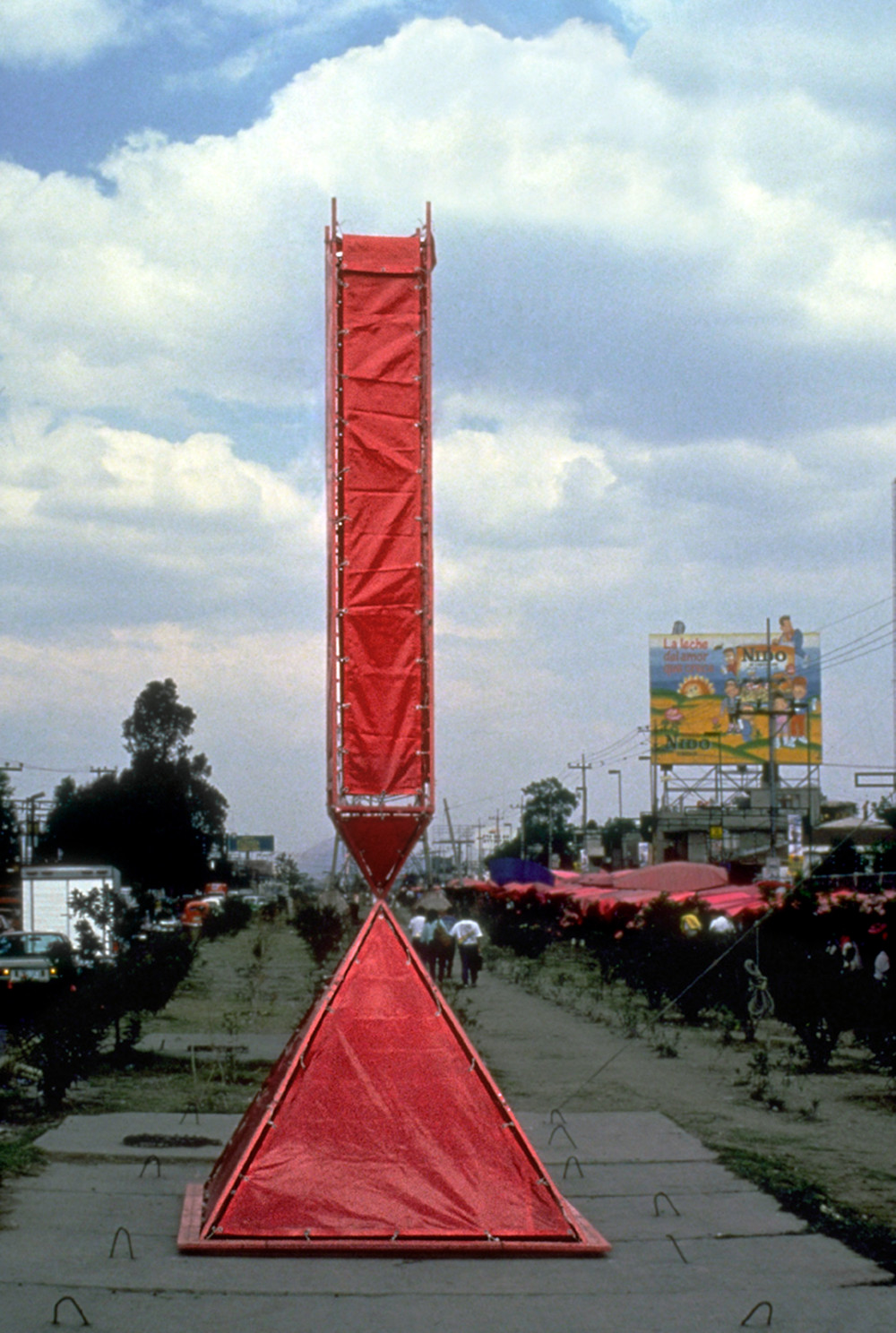 Abaroa's Anthropology Museum project has led him in unanticipated directions. Last year he collaborated on a project highlighting the work of an activist group in empowering the Huichol people against mining companies and other threats to their lifestyle and culture. While Abaroa sees his art as distinct from activism, he admits: "the political capacities of art were not completely exploited by my generation."
Taboas, in contrast, makes understated, enigmatic work that has a minimalist aesthetic, yet also borrows from Arte Povera and Neo-Concretism. Although trained as a painter, she is best known for her sculptural installations across a wide variety of materials, from plants and candy floss to neon, plastic, steel and fire. Taboas is interested in the way that altering the scale, context or material of an object can endow it with fresh and unexpected meanings. So with Canned Fire for an Extraterrestrial Plan (2001–2011) she created a four-hour fire display using 910 cans filled with alcohol arranged in the shape of a crop circle, with all the attendant UFO associations of those phenomena. "I like how if you change the material, you completely change the perception of the sign, because with this work people thought of a satanic rite, not about aliens," she says. A similar meaning shift occurs with her work Paisaje Posible (2015), for which she translated a simple crochet pattern of a flower—something that might be associated with traditionally feminine, domestic craft—into a huge installation using industrial aluminium and mirror. "In the end you can't recognize the flower at all and this is interesting to me," she notes.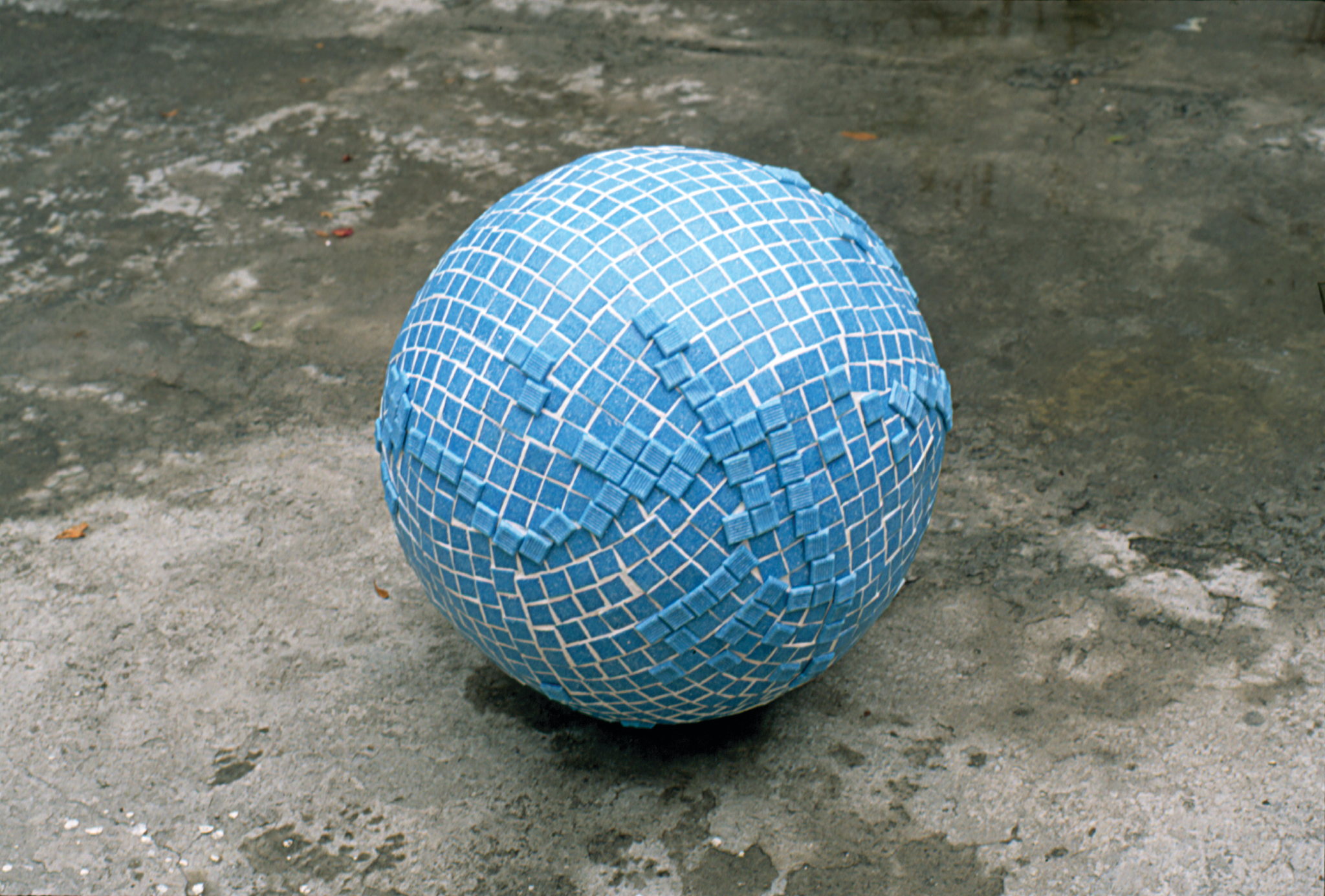 Among her most distinctive works are her sculptures referencing swimming pools (1999–2011), which include an orb made with the blue Venetian tiles characteristic of pools, and a reconstructed life-size segment of a pool, complete with metal ladder. Although just fragments, they trigger a host of associations—from David Hockney's iconic paintings of Californian pools to the utopian ideals of public bathing sites. "The idea is to create a relic or trace of a memory from another place outside the gallery space. The pool is a familiar place for everyone and it's evoking an idyllic moment where you go in your free time," says Taboas.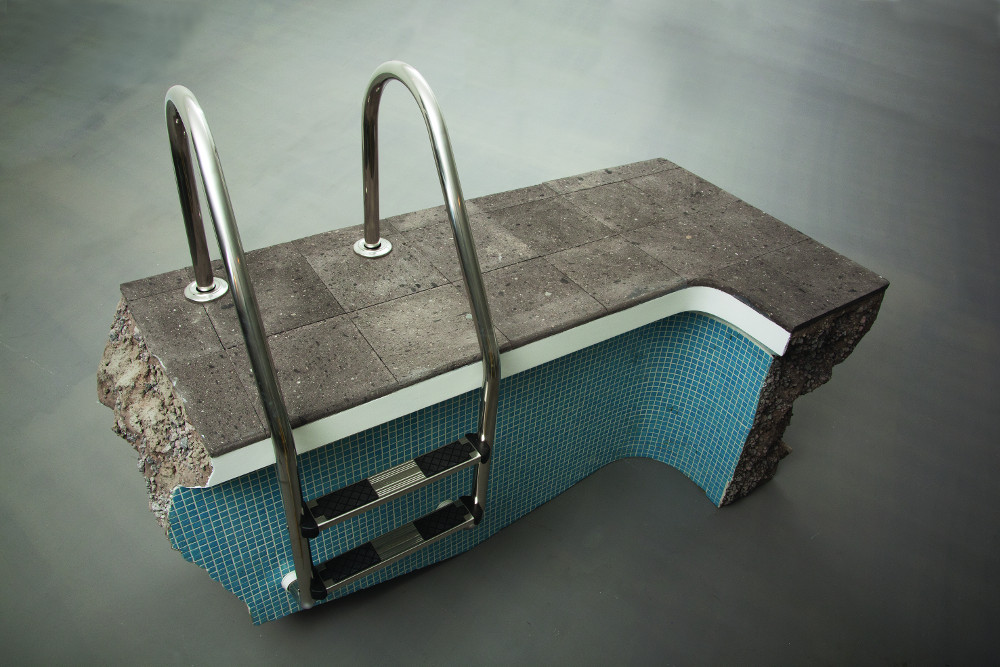 This idea of a fragment encapsulating the potential of a place has long fascinated the artist. One of her earliest works Espectro (Spectrum) (1993–2011) comprises a bank of square wooden panels containing samples of carpet, each labelled with their evocative model names such as Swiss Bliss or Palace Gate. "It's not so much a sampler of the colours as a sampler of the places," she says.
Taboas often works with the austere forms of minimalism but imbues them with emotional narratives. Consisting of geometrically shaped wrought iron cages to fit humans, her installation Four Personal Cages (2013) was created for the Court of Appeal in Aix en Provence and was inspired by both the building's history as a jail and by designs of anti-theft bars the artist had found across different windows in her hometown. "I like this link with the risk and insecurity of Mexico City. When you see the work in the street it's very beautiful because of the patterns, but it's powerful too because it's a cage for a person."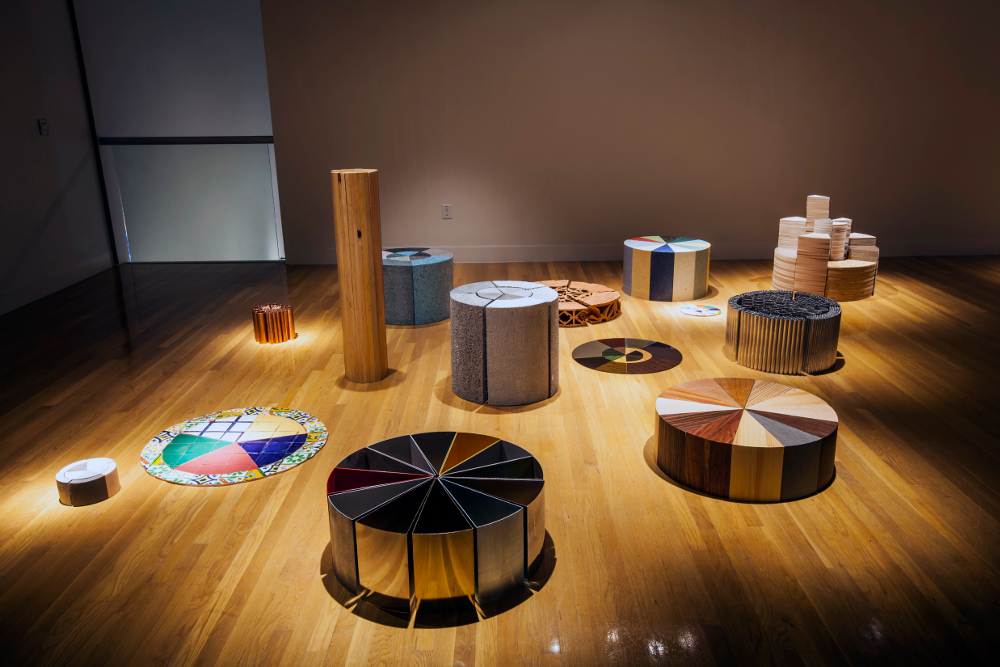 Taboas's work is much less well known than that of her husband and her male peers. Being a woman has been like a "stigma" in Mexico, she says. The artist began working on a monumental scale with site-specific installations back in the nineties when very few women were accorded attention in the heavily male-dominated scene. "It was a way of saying 'you can't ignore this'," she explains. "In the same way, it's insisting 'I'm a woman and I can use male materials with the same freedom as you'."