What We Learned This Week
If you were in New York this week, you just might have noticed Fashion Week. One of the most talked about event of NYFW this season, however, did not come from your regular fashion designer. The show for Savage x Fenty, Rihanna's lingerie brand, Fashion Week's closing act this year, was praised for its diversity, featuring models of many body shapes, sizes and ethnicities, such as Paloma Elsesser, Duckie Thot, Leomie Anderson and a currently heavily pregnant Slick Woods. The models danced and skipped around the Eden-themed set as fans took to Instagram to (mostly) voice their approval. Today the activity moved to London.
Back over to the contemporary art world, a David Hockney painting looks set to become the highest selling work by a living artist, ever. The 1972 painting Portrait of an Artist (Pool with Two Figures) will be on offer at the Christie's post-war and contemporary art sale on the evening of 15 September, and is estimated to reach $80m, surpassing Jeff Koons's current record-holding piece Balloon Dog (Orange), which sold for $58.4 in 2013.
Deep in Blombos Cave, South Africa, other records are being broken, as researchers have uncovered what they believe to be the earliest known drawing. After seven years of testing, the scientists have concluded that the criss-cross pattern of red lines on a fragment of rock found when sifting through material excavated from the cave was made with an ochre crayon 73,000 years ago. 
The V&A museum is looking firmly to the future, as it opens a new outpost in the Scottish city of Dundee. The V&A Dundee is opening tomorrow, with a huge building designed by Japanese architect Kengo Kuma, who has described his desire to create a "living room for the city". A restored Charles Rennie Mackintosh Oak Room lies at the heart of the structure that curves out over the River Tay, somewhat resembling a large ship.
The List, a list of names of all the migrants who've lost their lives within or on the borders of Europe since 1993, which has travelled around Greece, Germany and the US is making its way to New York this month as part of the Forward Union fair. Artist Banu Cennetoğlu stumbled upon the list back in 2002 on the website for charity United for Intercultural Action, when it only contained 6000 names. Since then, she has helped to distribute up-to-date and translated versions of The List in several countries, including its upcoming showing in New York.
Exhibition of the Week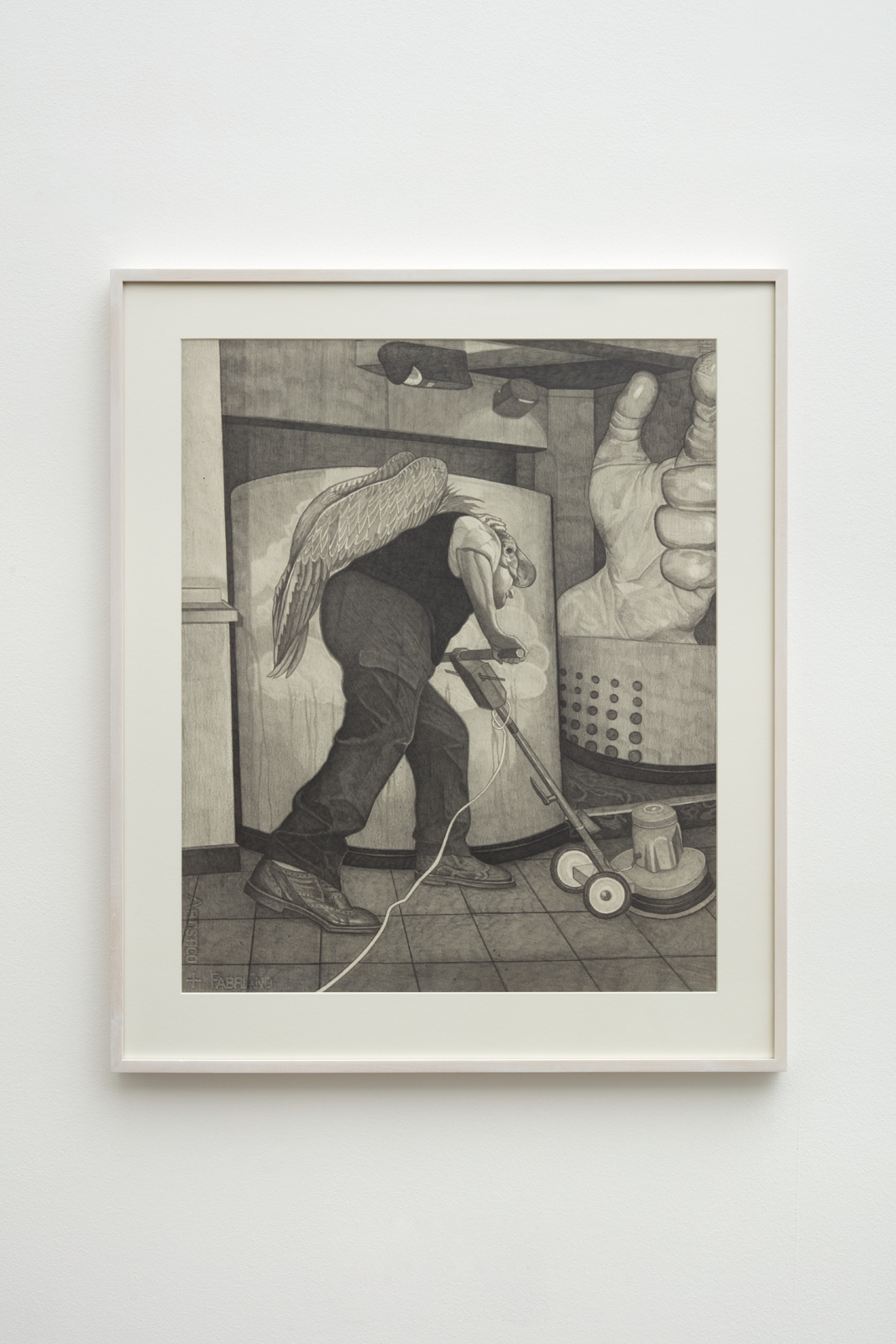 Paul Anthony Harford at Sadie Coles HQ, London
Paul Anthony Harford shunned the limelight while he was alive, preferring to keep his intense and at time surreal drawing practice out of the public eye. His work has since been discovered and brought wholeheartedly into the public realm by Sadie Coles, showing many self-portraits and concentrated graphite works in the gallery's Davies Street space in London in a new show which opened this week. The artist's family were in attendance at a discussion about the his work ahead of the opening, offering nuggets of insight into this self-elected "outsider artist", such as his love of a very specific type of paper (the embossed logo of which can be seen through the graphite marks in some of his works), his depth of knowledge in art history and the tremendous influence that twenty plus years of teaching had upon him.
Instagram of the Week

Alison Gingeras (@alisongingeras)
Writer and curator Alison Gingeras may be on your radar for curating the booth that stole the show at Frieze last year, Sex Work: Feminist Art and Radical Politics. She has also curated shows at Dallas Contemporary, the Guggenheim and Palazzo Grassi in Venice. And it seems her curatorial skills are not lost on Instagram, where she picks out often hilarious details of works by Old Masters, as well as beautiful and perhaps unknown works of contemporary art.
Quote of the Week"In everyday life I'd be making something and see this little person scribbling and just realize, 'Oh wow, that is so much more beautiful.'"
—Susan Cianciolo speaks with Ariella Wolens about the influence her daughter and her spirituality has had on her practice