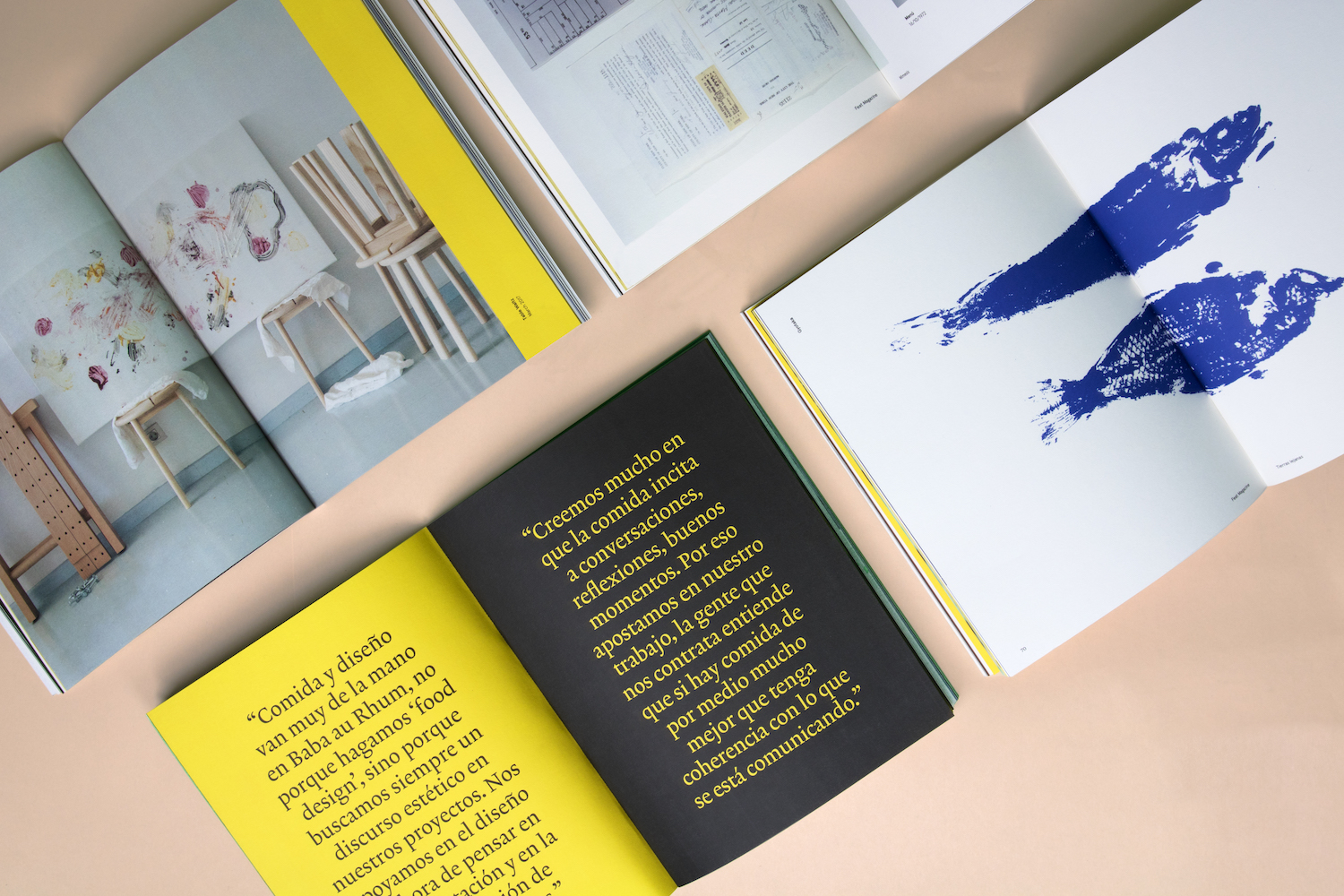 What was the brief of your undergraduate degree thesis project and how did you approach it?
The brief was clear: create an editorial piece for Plateselector, a Spanish online magazine about food and lifestyle. I was supposed to invent a new format for the gastronomy publication. The idea of Feat is based on the concept of the invited editor. In this case I worked with chefs giving them a platform to express themselves. I think that many of them have an incredible cultural background and great ideas to share, so I wanted to discover the elements behind their work.
Feat magazine is a merger of two different creative fields—gastronomy and design. The first issue was created in collaboration with Laura Veraguas, a Barcelona-based chef with a strong taste and vision of culture, philosophy and life. Her work is a perfect example of the artistic presence in gastronomy.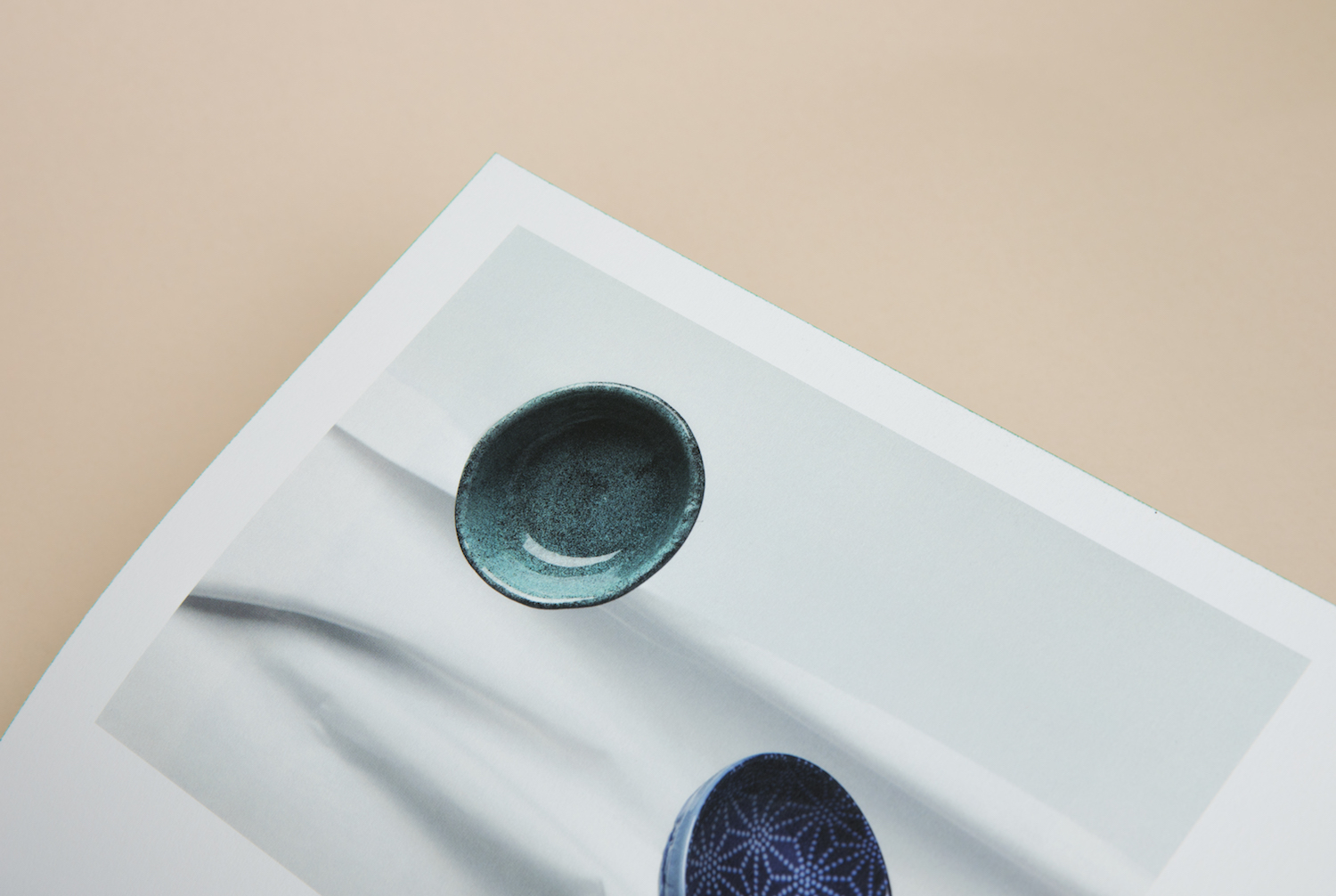 How did you find the process? Did you use any new techniques or ways of working?
In editorial, all the parts should be in harmony helping each other to transmit the mood or idea of the publication. It was quite challenging for me to create most of the content by myself because I didn't have lots of experience in many of the areas I was trying out, so I did my best to accept that challenge and break out of my comfort zone. I think the result was quite good, despite the fact there are always things to improve.
Mainly I used photography as a tool, I made some portraits and still-lifes, but the most thrilling experience was when I decided to create illustrations for the essay In Praise of Shadows by Jun'ichirō Tanizaki. I was investigating traditional Japanese techniques when I found Gyotaku—a method of printing fish. It was really impressive and the prints were both powerful and delicate. So I decided to try it. I think it was the weirdest thing I've ever done in my life, but I was really happy with the result.
Why do you think it is so important nowadays to develop collaboration between professionals from different domains?
I am amazed by the idea of collaboration. I think that the best thing about design is that it is a meeting point of so many things, it's like a melting pot. It is all about communication and experience, because as a designer you have to interpret things and ideas around you no matter where they are coming from—science, culture, relations, etc. Everything you perceive can be retranslated by a design piece. So I think that collaboration is a great part of the process which gives you a key to many other realities, especially nowadays, when everything is developing so fast and so many new tools appear each day.
How do you balance your work as a graphic designer with visual art?
It is always very important to find the balance between "artistic" and "rational" parts of the process. I think they are both essential. Obviously, the design part helps me a lot when I have to make decisions about structure, rhythm, system. Understanding basic rules helps to make a platform that can host the art you create. For me, design means form and art is more about the essence.
What are your main inspirations (artists, designers, cities etc)?
Laura and I were inspired by many things. That's why it is not just a gastronomy magazine. You can find articles about Karel Martens, Léos Carax and Gordon Matta-Clark in it. I was really lucky working with Laura because she finds inspiration in art, literature, philosophy and applies different concepts to her creations. It is just impressive.
We also made an experiment—Laura prepared dishes recreating pieces of art we've chosen. We were inspired by the amazing land artist Andy Goldsworthy and Barcelona-based graphic designer Borja Martínez, the founder of Lo Siento Studio and Laura's friend. In this experiment we were exploring the visual part of the dish trying to repeat the compositions and colour palettes of the original art pieces. And now we have new ones—born between art and gastronomy.
Nowadays, for me inspiration means courage. I'm looking for artists, musicians, designers that are challenging themselves and have no fear.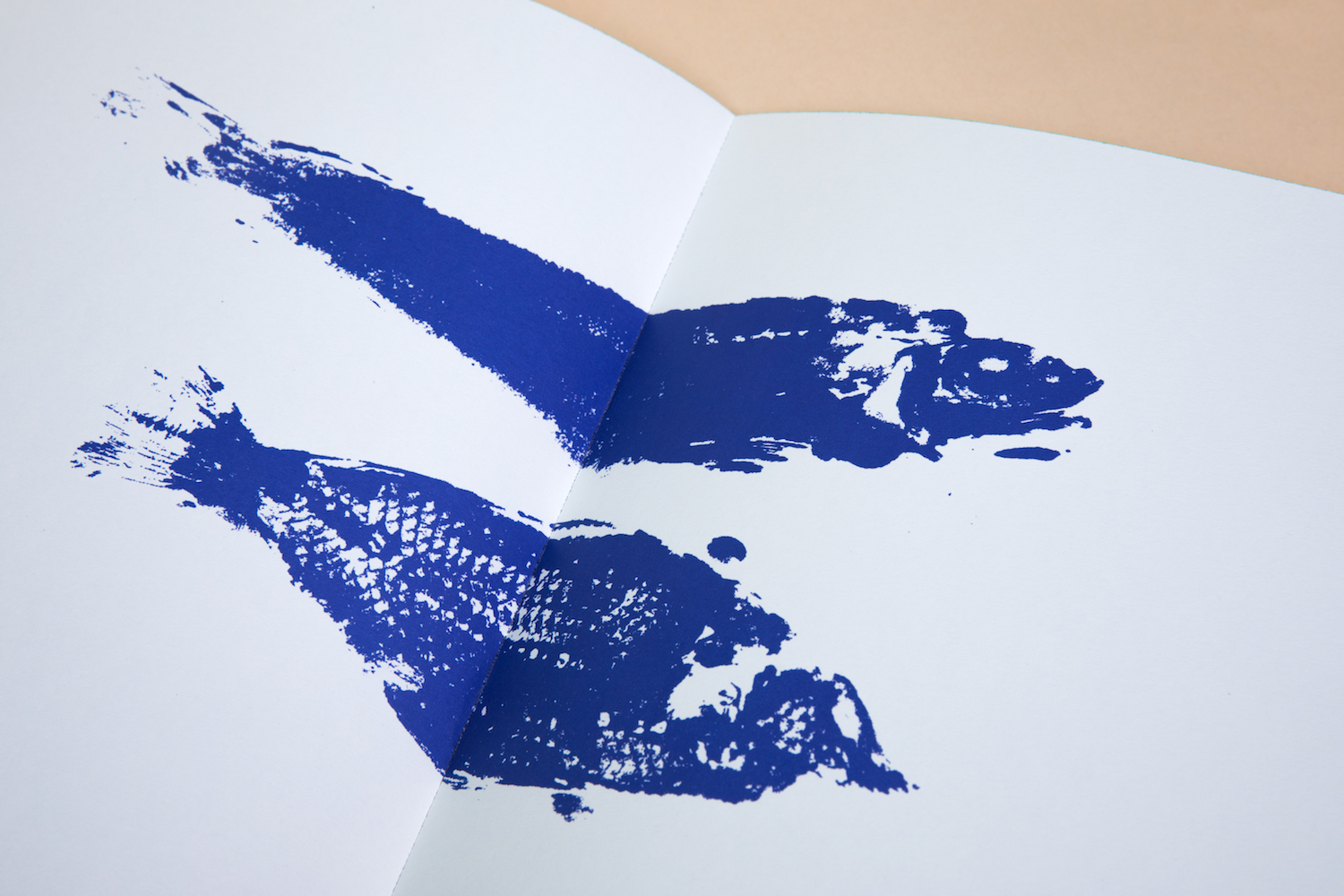 How do you imagine your work to be ten years from now?
It's difficult to answer this question. I am really excited by the number of possible ways it could develop but it also scares me a bit. Now I am interested in programming as a creative tool, so I think I will start to learn processing because it is a new way to understand creativity which really gives you possibilities and freedom to experiment in art and design, so I think it has a great future. Also I'd love to explore typography and use it as a highly expressive tool. In the next ten years I hope to find my unique style and improve my skills, so I can dedicate myself to looking for some new stories to tell.
IED Barcelona Masters in Graphic Design
Sponsored content
VISIT WEBSITE