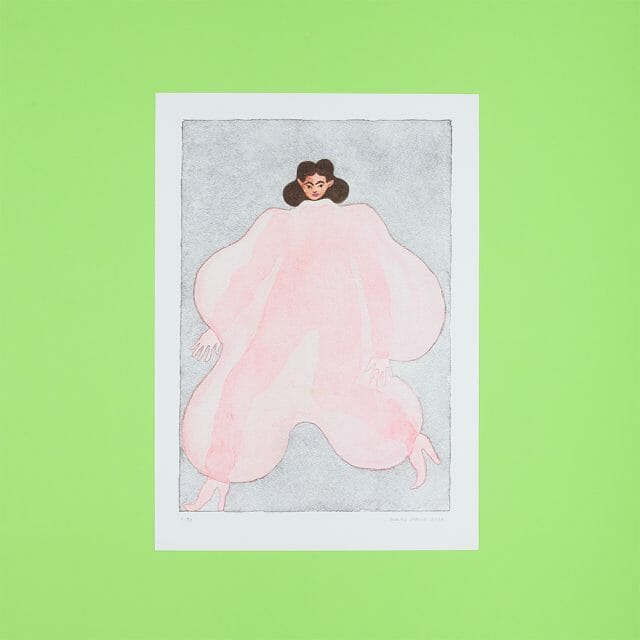 "I see the women and the witches in my work as normal people," German artist and illustrator Malwine Stauss told Elephant in a recent interview. "What makes them magical is their strength and belief in themselves, their strong friendships, love and care and the space they are creating for each other."
"I'm also painting the outfits and hair styles that I would like to wear, and that I am dreaming of"
There's definitely something subtly supernatural about the long-limbed female figure in this print. Her floaty pink diaphanous body suit glows vibrantly, almost like an aura, leaving the silhouette of her body just barely visible inside it. Striding across and almost out of the image, it's a cartoony, confident picture that can't fail to bring cheer.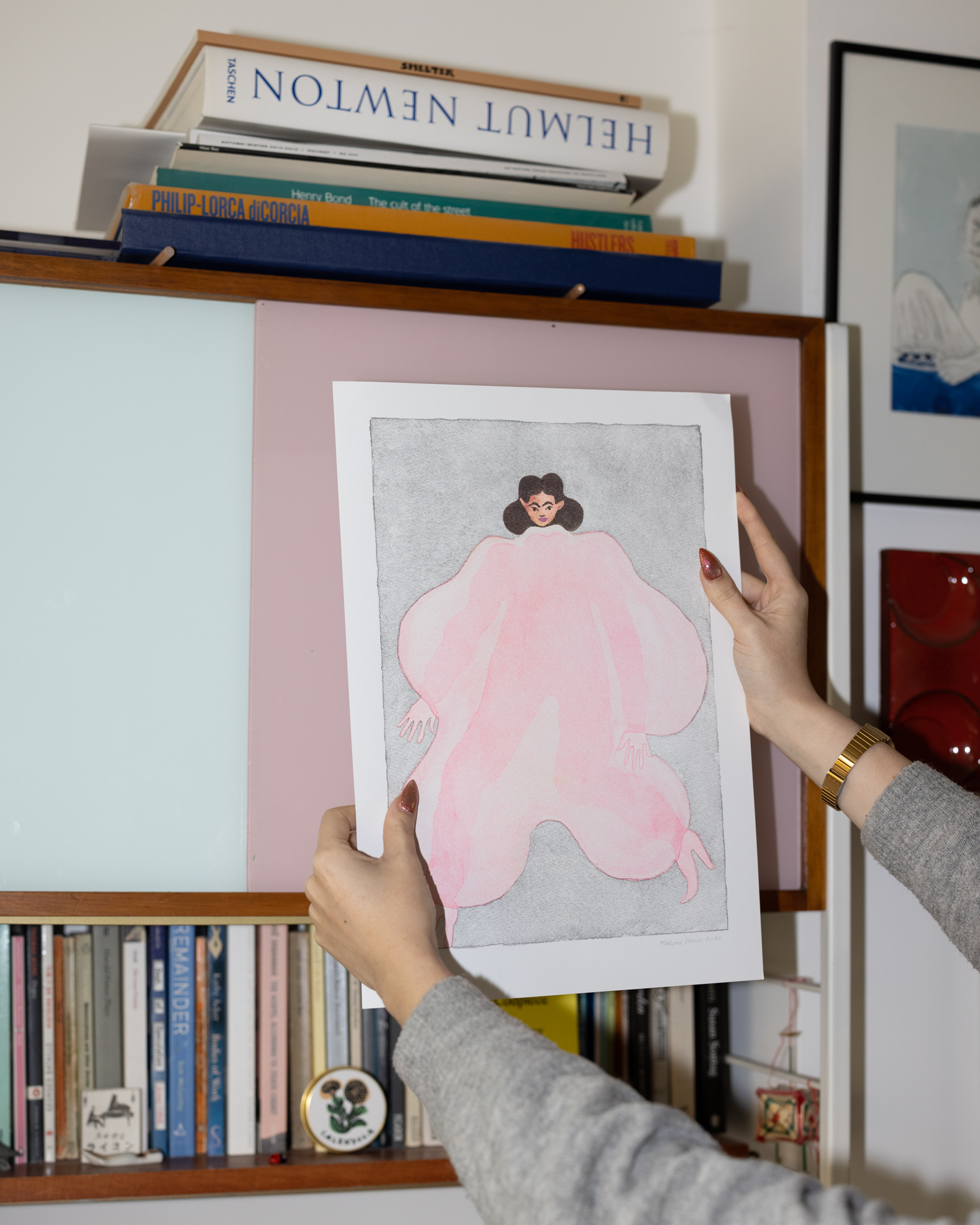 "I feel very connected to the people in my paintings, almost like I am one of them," Strauss admits. "I'm also painting the outfits and hair styles that I would like to wear, and that I am dreaming of. I would love to have one of these body suits." It's hard to disagree. After all, glowing vibrant outfits that make the wearer look like a magical creature are definitely desirable.
This signed risograph print is available exclusively from Elephant Kiosk in a limited edition of 50.