Fairytales were brought to the northeastern French city of Metz this week, as Philippe Starck unveiled plans for a fourteen-storey hotel that will be topped with an eighteenth-century-chateaux-style house. Maison Heler is a piece of "out-of-scale phantasmagoric architecture. It's a game about uprooted roots, a symbolic construction of Lorraine," says Starck. The hotel, which will be under the management of the Hilton group, is described in the press pack as a "surreal and poetic work of art". Surreal it certainly is, poetic may be pushing it…
Fairytales are not the only thing coming to France, though. In an ironic turn of events, it has emerged that the new blue post-Brexit British passports are likely to be designed and made by Franco-Dutch company Gemalto. The ten-year contract to make the passports currently held by Hampshire-based company De La Rue is due to run out in June 2019. Brexiteers are furious, with Conservative politician Priti Patel calling it a "national humiliation".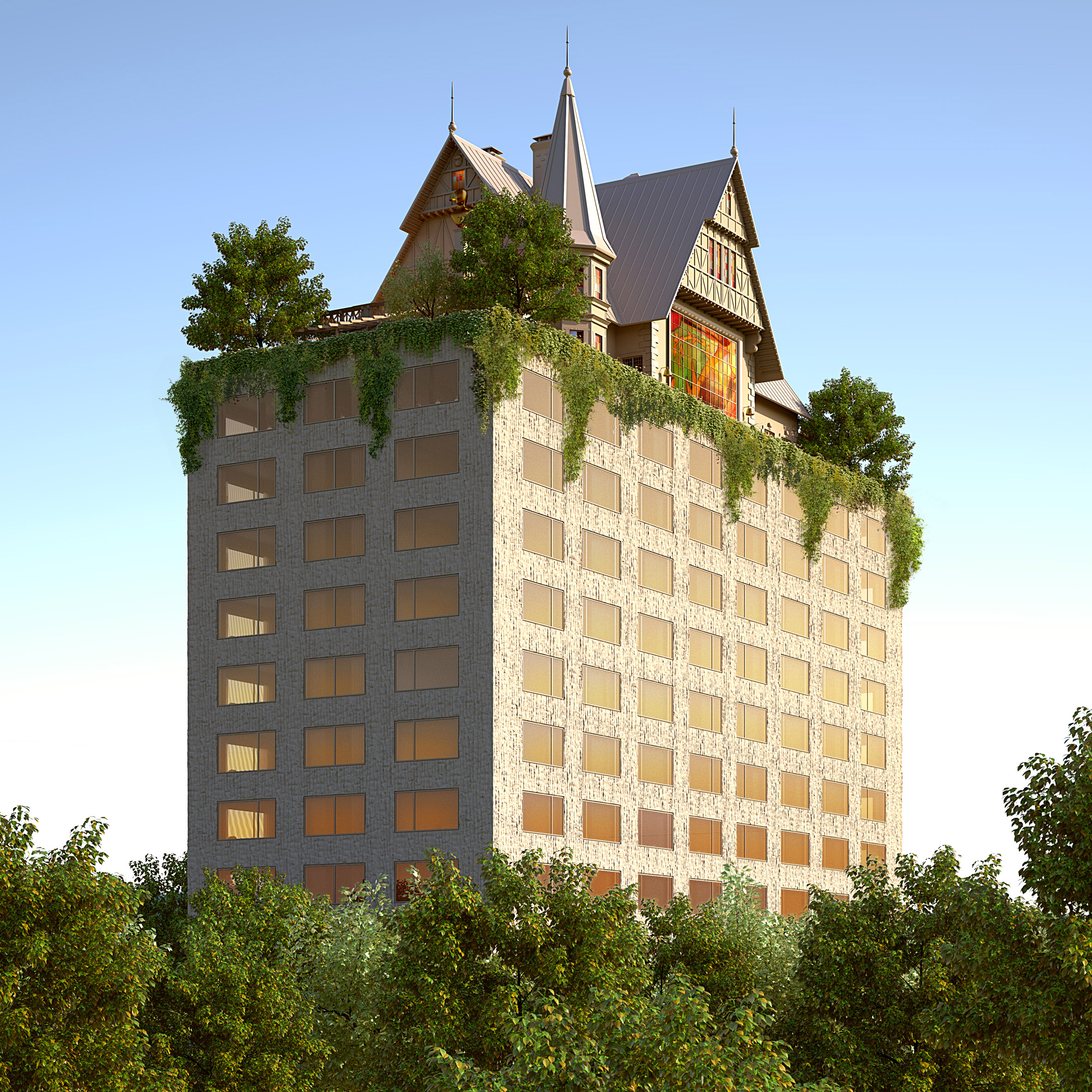 Outrage (and laughter) has also been caused by Jim Carrey's foray into political caricature on Twitter. This week he posted a drawing resembling the press secretary to the White House, Sarah Huckabee Sanders with the caption: "This is the portrait of a so-called Christian whose only purpose in life is to lie for the wicked. Monstrous!" Huckabee Sanders's father and former Governor of Arkansas, Mike Huckabee, responded to Carrey's tweet calling him a "Christaphobe" and a "bigot". Carrey continues to tweet his drawings, taking aim at both Donald Trump and Mark Zuckerberg.
Activist group Equitable Met is calling for ticket prices to the Metropolitan Museum of Art in New York to be dependent on income, where the more you earn, the more you pay. The call comes after a long-running policy of letting all visitors pay what they wish to enter the museum has been changed to mean that all non-New York residents must pay a $25 admission fee. The group has called for the museum to adopt a sliding admission fee from $0-35. It looks very unlikely that the museum will take this up.
Controversy over the recent spate of firings of women from high-profile museum positions continues. Helen Molesworth was fired from her position as chief curator at the LA MOCA last Monday. The day after the announcement, Catherine Opie told the Los Angeles Times that director Philippe Vergne, who hired Molesworth four years ago, had fired her for "undermining the museum". Two anonymous ex-employees stated that she was fired due to poor management on her part and a lack of respect for her colleagues. Others point to the fact that Molesworth has made comments criticizing institutional practices. MOCA is yet to expand on their vague statement citing "creative differences".
SaveSave