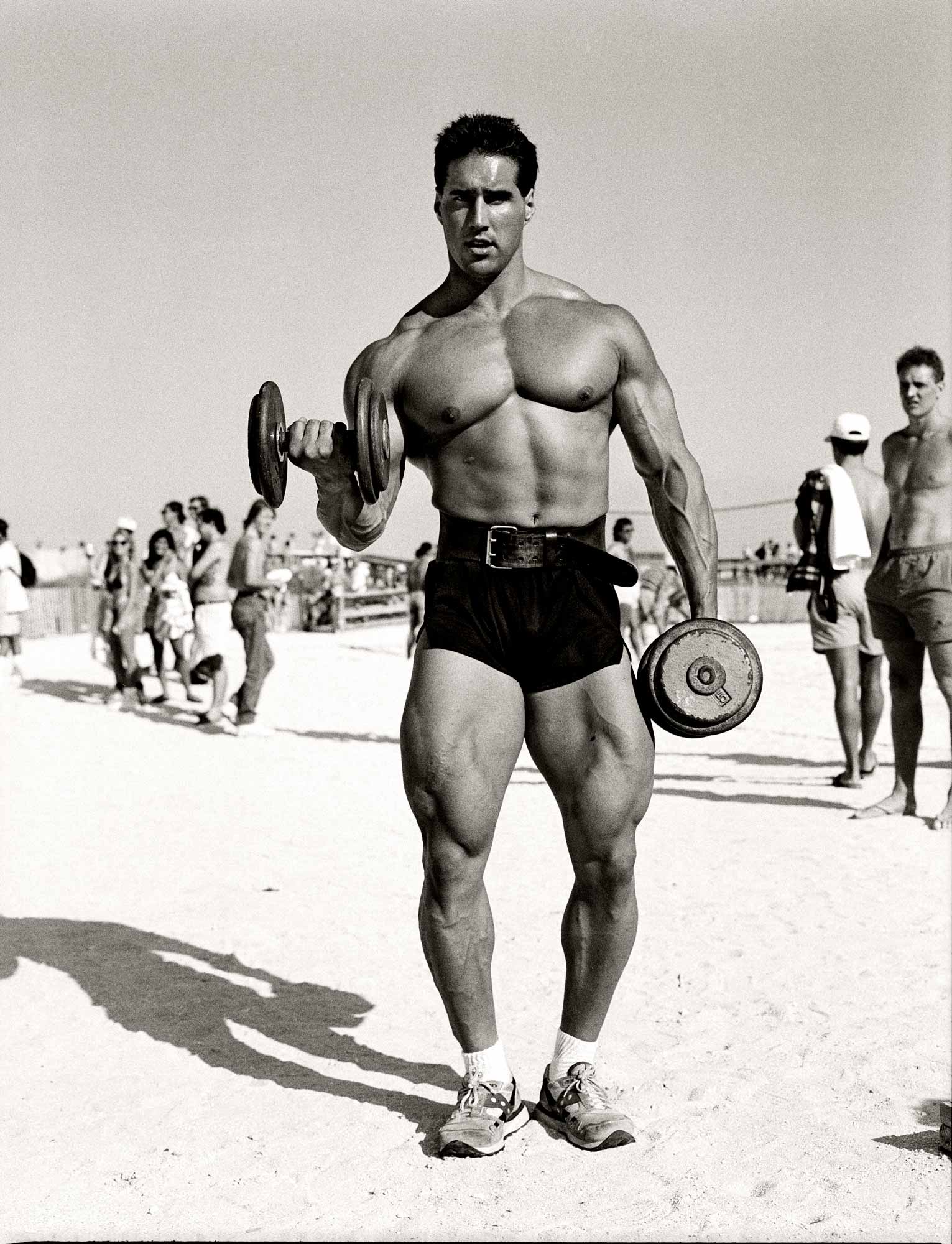 For close to a decade the British photojournalist Barry Lewis decamped to the Floridian sunshine every winter, taking black-and-white photos of the myriad characters he came across in the mad land that is Miami Beach, where muscle men and bikini babes share the spotlight with ageing couples and bored valets.
For most of us, this particular beachside city will stir images of crisp blue skies and candy-coloured Art Deco buildings, so seeing it captured in monochrome is somewhat jarring at first, but Lewis builds on the US's steadfast legacy of powerful street photography (he worked with Mary Ellen Mark in China) and manages to harness the mad, fevered energy that the beach is known for.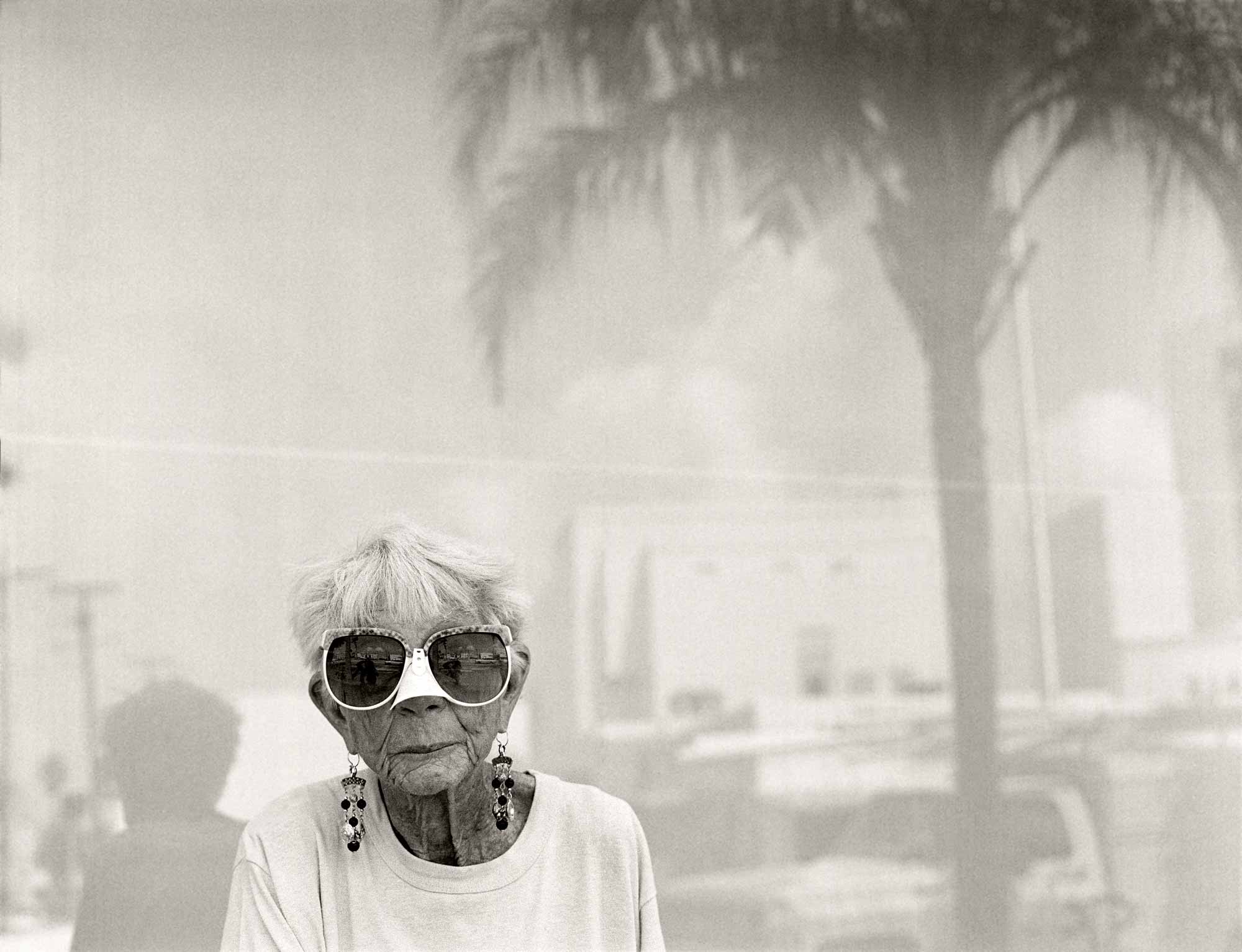 Moreover, his photographs tell a story that goes beyond the clichés of rollerblading beach bunnies and glistening tans (although there are plenty). He snaps elderly groups dancing in pairs on the boardwalk, and the dark, sweaty world of queer nightclubs that recast the beach as one of the hippest places on earth for a brief moment. Strange cultural oddities include the recreation of a crime scene at the Police Museum, a full-to-the-rafters gun store and a police car accompanied by a colleague on horseback.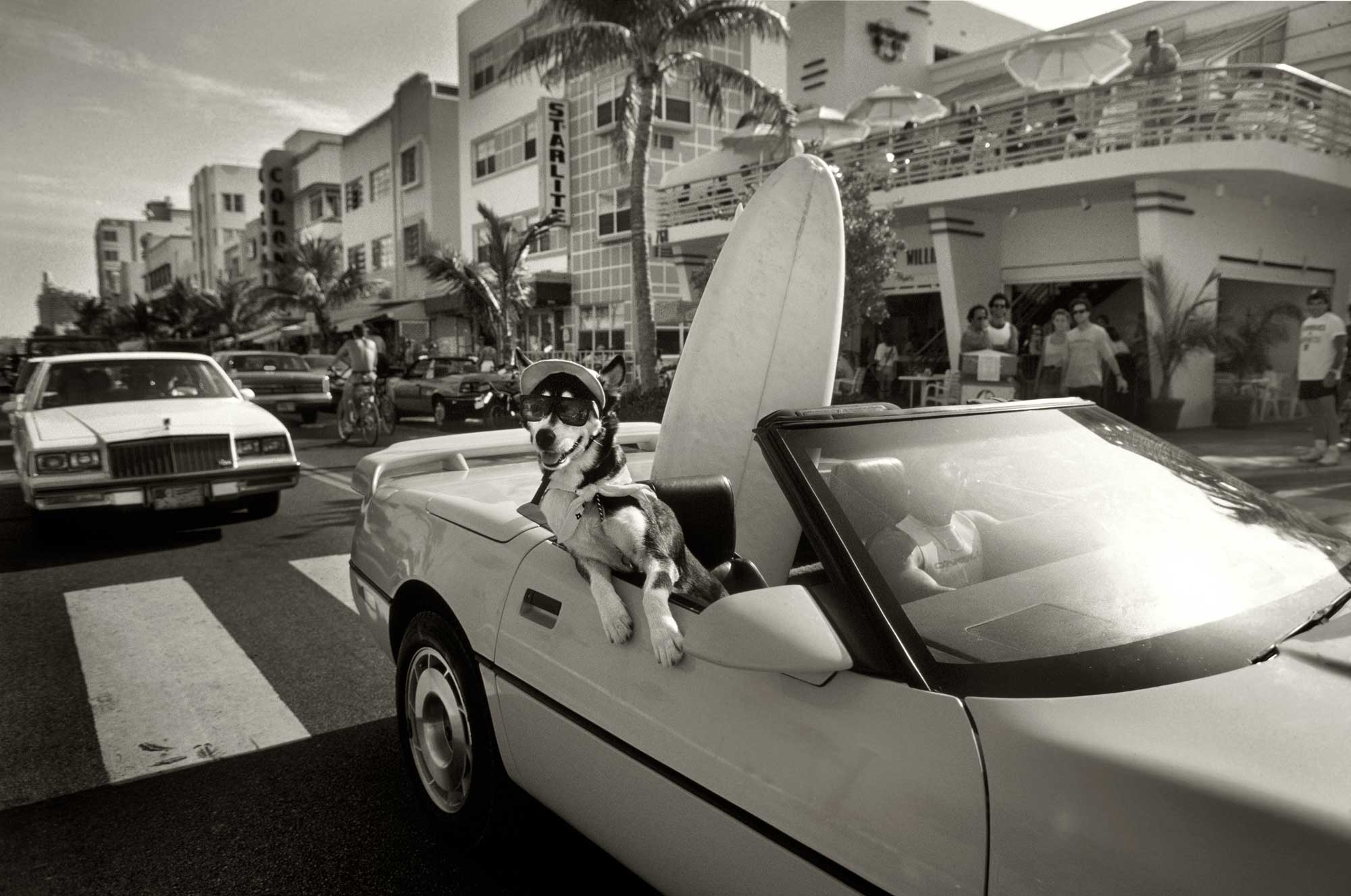 All of these images offer a strange visual mosaic that mimics the fractured nature of the city. It couldn't be further from the glistening vision so many members of the art world come to expect when Art Basel descends every year. In this universe, the legacy of crime, dereliction and hedonism is palpable, and these visual threads are perfectly drawn together in Bill Hayes's introductory essay.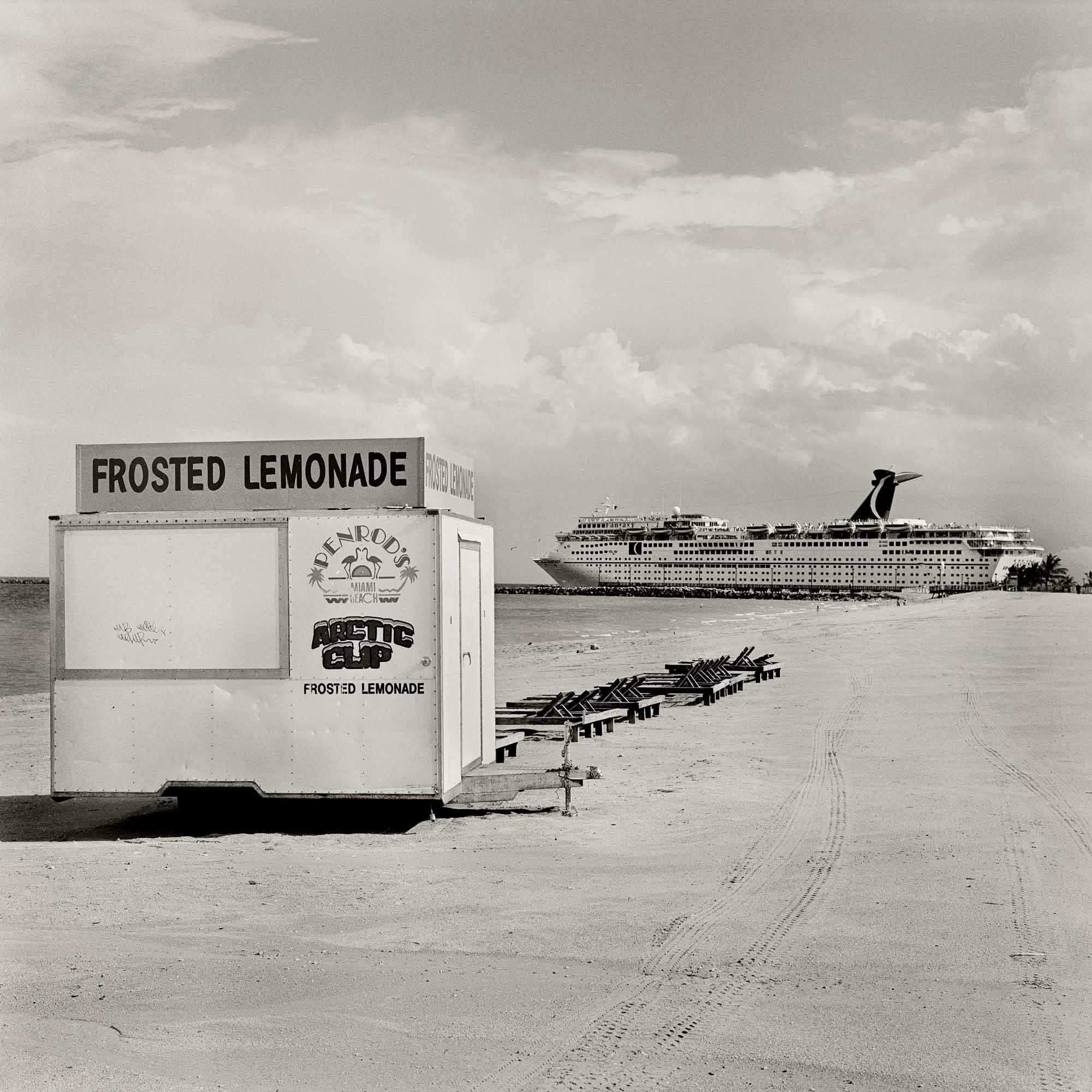 He traces the beach's renaissance, from its notoriety as a brutal drug enclave in the 1970s—the home of Scarface—once dubbed as the "most dangerous place on earth" by a homicide officer, to the influx of "snowbirds" (retirees from New York, Boston and Philadelphia) and the explosion of fashion and design that was nevertheless shaken to its core after the brutal murder of Gianni Versace in 1997.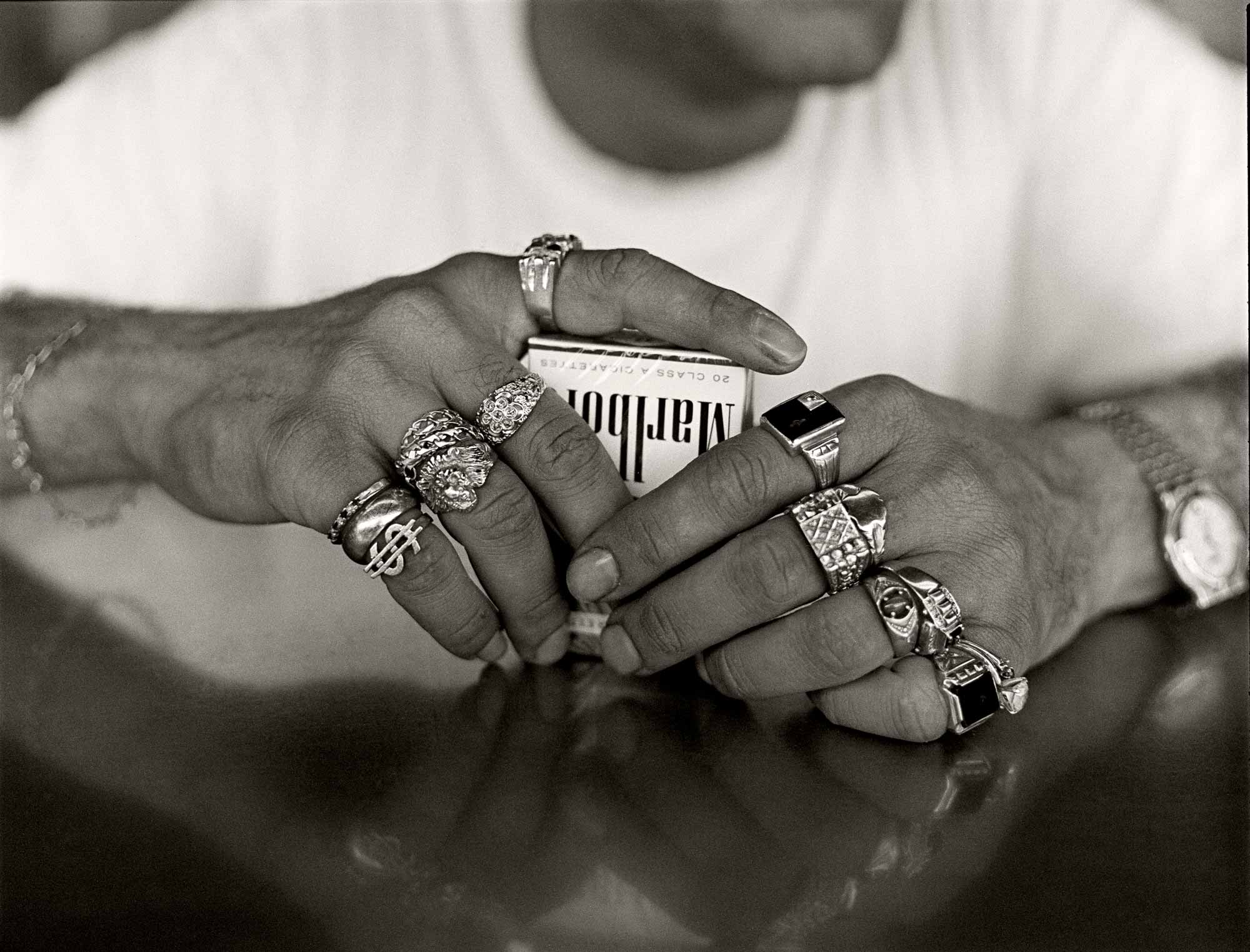 This much-needed context makes consuming Lewis's photographs even richer. You can pull together your own vision of clashing cultures and imagine what world you might enter if you descended upon Miami Beach's sandy shores yourself. For all its black-and-white, this book couldn't be more colourful.