Robert Shore's Beg, Steal and Borrow is an in-depth examination of the trials and tribulations of ownership, theft and copyright within art—an issue that is becoming even more complex and relevant as the internet changes the art world. Just watch out for envious friends looking to appropriate it for their own collection.
Calling all pencil chewers, you no longer need to be ashamed. The Secret Life of the Pencil is a peek into the most destroyed, loved and elegant writing instruments of over seventy acclaimed writers, artists and musicians. From now on, if anyone scolds you for bad pencil-keeping habits, you can tell them you're channelling Anish Kapoor.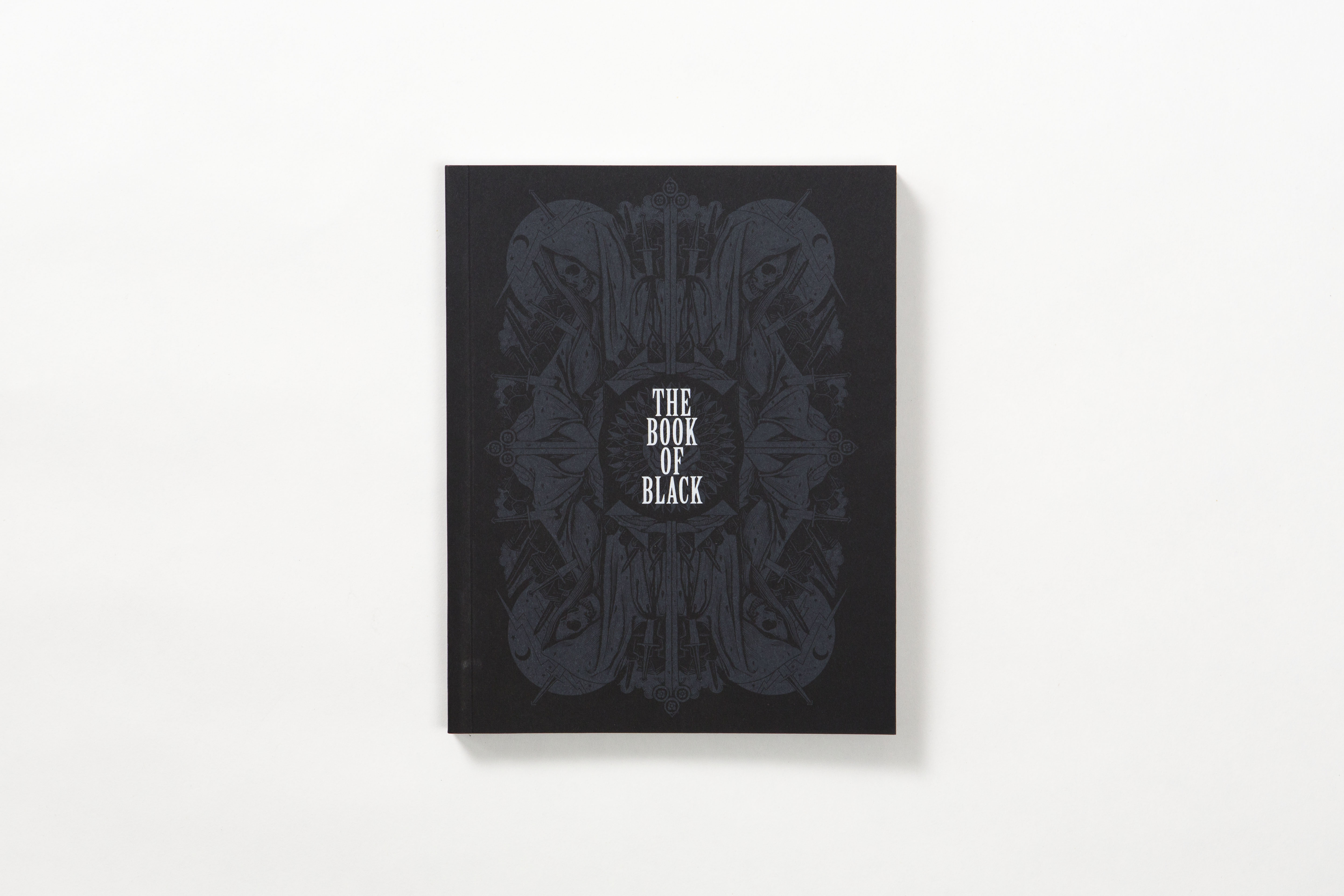 Take a moment away from the festive joy and step onto the dark side with The Book of Black. In this macabre mix of crucifixes, occultist symbolism, strange magic, skeletal beings and neon lights, Faye Dowling catalogues our cultural obsession with all things dark and delves today's Gothicism from a variety of angles.
Charlotte Jansen's Girl on Girl is a detailed exploration of the growing multiplicity in what it means to be a woman who photographs women. The book features the work of over forty brilliant contemporary female photographers using everything from medium format film to iPhone, including Juno Calypso, Zanele Muholi and Molly Soda.
If you have a friend who's always trying to one-up you with their art knowledge, this is the gift for them. Guess the Artist is a set of trivia cards with bright illustrations by Craig and Karl, each one featuring an artist indicated by three visual clues. If you thought the art world was competitive already, prepare yourself.
In a time when we are exposed to endless images of women's bodies and the sex robot industry is booming, Play With Me: Dolls, Women, Art takes a detailed look at the "dollification" of womens' bodies in contemporary society. The book features interviews with over forty contemporary artists dealing with the notion of the female form through sculpture, performance, installation and video.
This is the book for anyone who is keen to brush up on their drawing skills with a little help from Pablo Picasso and Ed Ruscha. Read This If You Want to Be Good at Drawing outlines a range of techniques in Selwyn Leamy's jargon-free language, alongside beautiful sketches by a range of great masters.