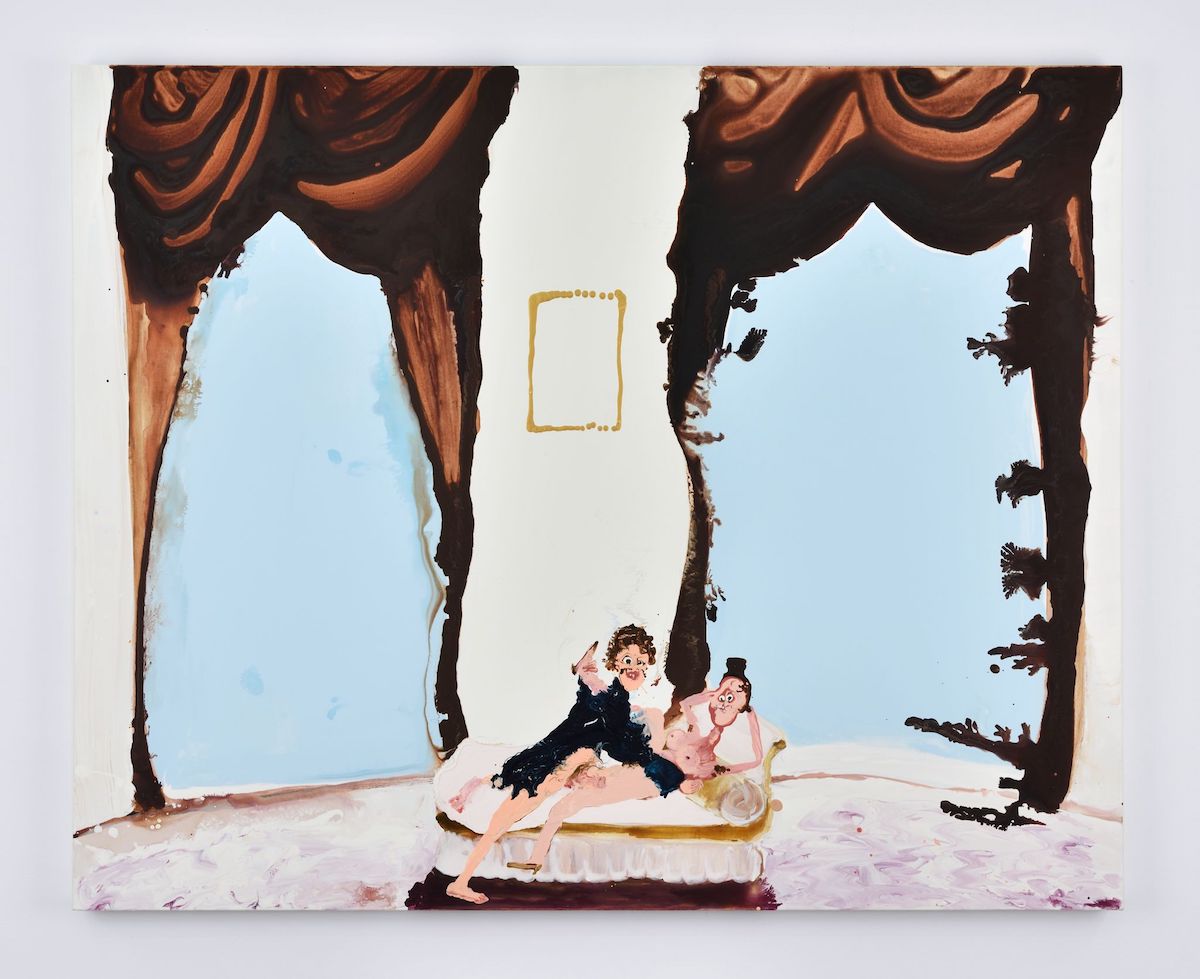 January has well and truly arrived: the boozy ebullient month of December feels like a lifetime ago and the skies are gunmetal grey. But it's not all bad—the galleries in Paris are announcing their return with a series of big hitters. From Louise Bourgeois to Valie Export and Genieve Figgis, a bunch of subversive, radical women are on the agenda. The time is ripe…
Genieve Figgis: Wish You Were Here at Almine Rech Gallery
An accompanying essay to Genieve Figgis's solo show at Almine Rech draws a link between the Irish artist and the infamous story of Cecilia Gimenez, the well-meaning Spanish octogenarian who took it upon herself to restore an ancient fresco painted by Elias Garcia Martinez. Ecco Homo, located in her local church in Borja in the south of Spain, was transformed after the elderly woman failed spectacularly, somehow making a portrait of Christ look more monkey than human. Despite the immense joy that it brings seeing Gimenez's name evoked in one of Paris's top galleries, the link isn't obvious. But then, all of a sudden, it is. Rather than a (admittedly hilarious) cock-up, Figgis's own rendering ridiculous of classical painting feels subversive. Drawing initially on the tradition of eighteenth-century British painting that depicted cavernous bourgeois houses and staged scenes of polite society, Figgis's wildly seductive mode of painting sees such scenes melt away grotesquely. Faces and figures become deformed, and colour schemes nightmarish.
Until 24 February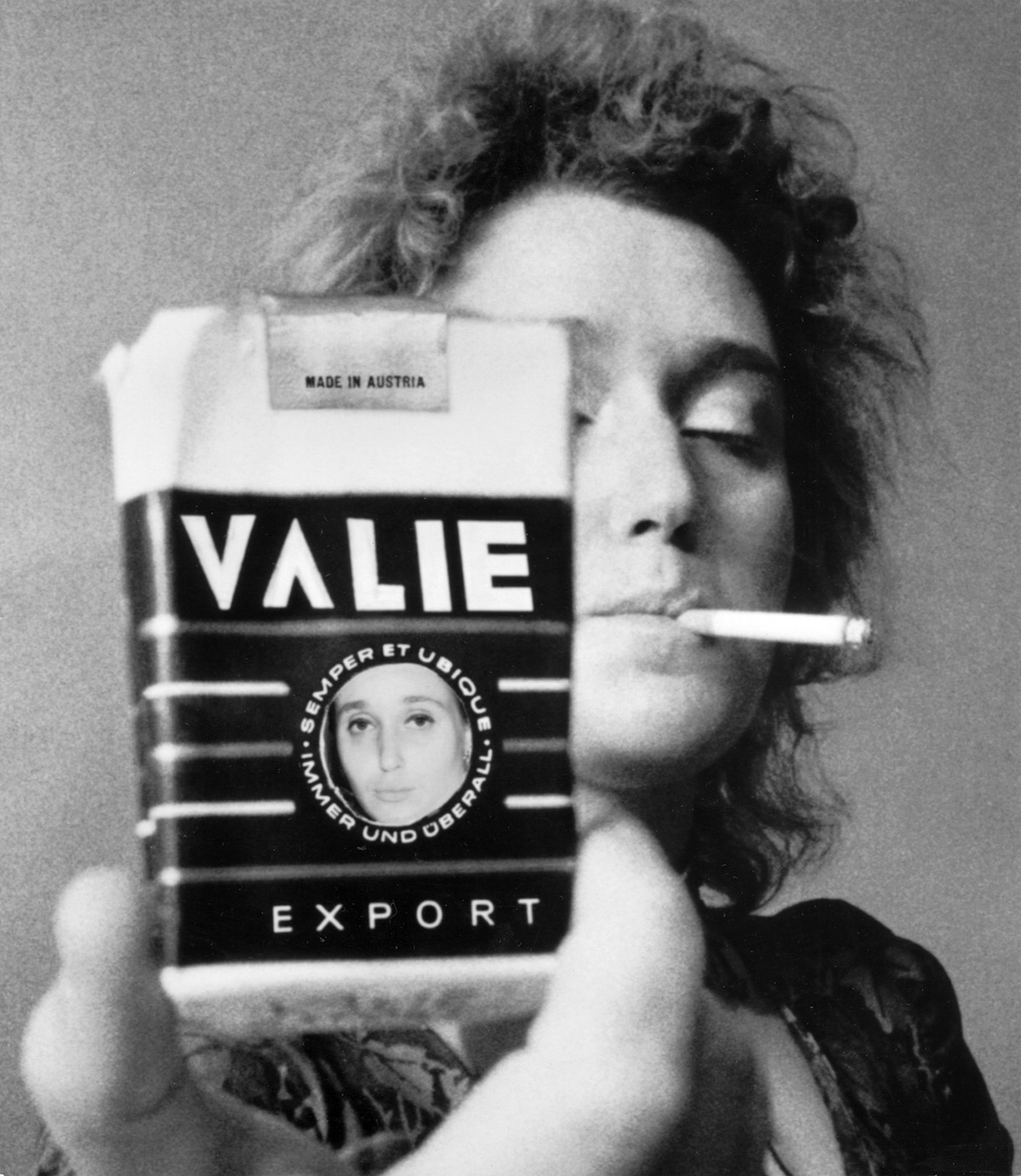 VALIE EXPORT: Body Configurations at Thaddaeus Ropac
I let out a veritable squeal of joy when I heard Valie Export was coming to Paris. Her feature-length films are iconic, naughty and their political message enduring. This solo show at Thaddaeus Ropac, her first in France since 2007, is mainly composed of photography works. The artist stages herself against various urban and natural backdrops, literally acting out an investigation into the way in which we occupy public space. At a point where gender relations seem to be undergoing critical reassessment, Valie Export's work takes on a renewed relevance. Her entire practice orbits around the notion of reappropriating one's own body—even the name VALIE EXPORT is one that she picked out for herself in 1967 off the back of a pack of cigarettes, as a means of shedding the patriarchal surname of her father. The timing couldn't be better to platform one of the most radical feminists of recent years.
Until 24 February
Left: Louise Bourgeois Ste. Sébastienne 1992. Right: Louise Bourgeois, Les Fleurs, 2009. Both ©The Easton Foundation, Courtesy Galerie Karsten Greve Köln, Paris, St. Moritz
Louise Bourgeois at Galerie Karsten Greve
Just a few metres away from Ropac's Marais space, Galerie Karsten Greve has also called upon one of the Grande Dames of twentieth-century art to kick off the year. A vast collection of drawings and prints from throughout the artist's career show Bourgeois at her best. These works on paper are funny, melancholic and enraptured at turns, displaying an intense sensitivity to the physicality of a woman's body. A number of the works are addressed to the gallerist and his wife, adding an intimacy to the already touching pieces. Some of the sketches connect directly to later sculptural work, puffed and stuffed figures rendered in charcoal, while others seem to be more personal meditations––small doodles depicting imagined scenes.
Until 24 February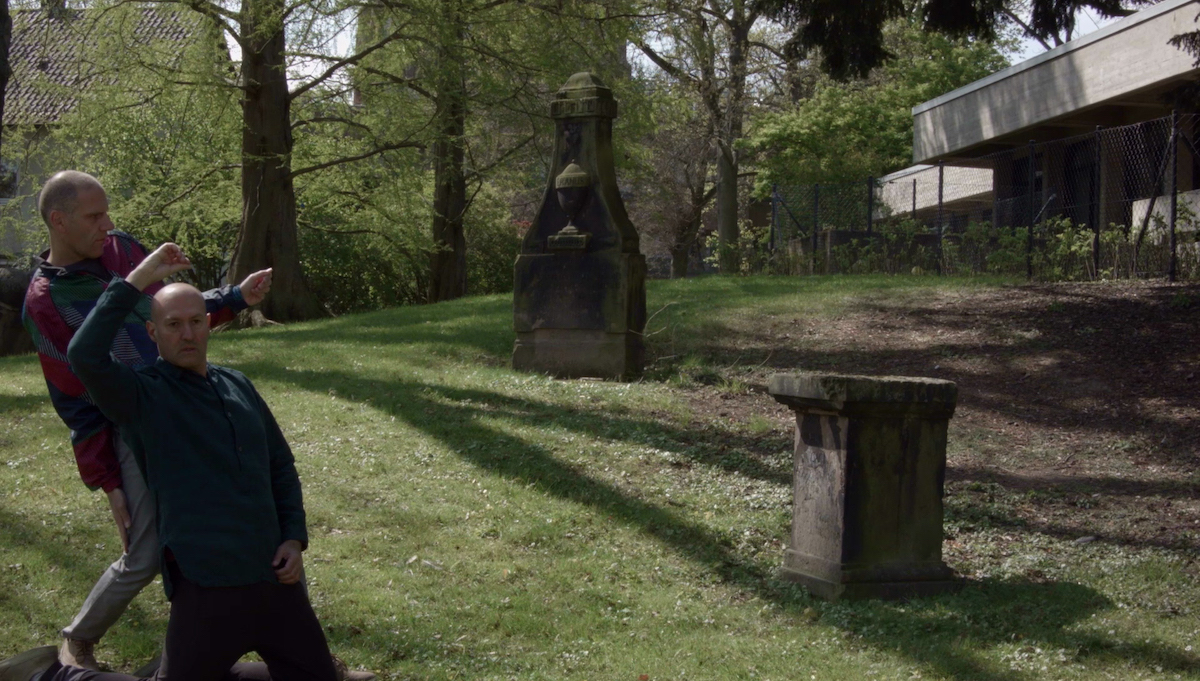 Prinz Golham: Speaking of Pictures at Jocelyn Wolff
German artist Wolfgang Prinz and Lebanese artist Michel Gholam have collaborated together since 2001, an enduring relationship that means the pair intertwine and become almost indistinguishable in much of their work. This show at Jocelyn Wolff takes the form of a series drawings, archival photographs and video performances. Much of the work on display was created for last year's Documenta with slow, meditative videos that subtly reference key figures and moments from across art history. The shadowy drawings that accompany—realized by the two artists simultaneously—appear almost like imprints from the videos that document performances developed by the two artists.
Until 24 February
Left: Juergen Teller, Charlotte Rampling, a Fox, and a Plate No.15, Latimer Road, London 2016. Juergen Teller, Suzanne in Hydra No. 12, Vogue Italia, Greece 2017. Both courtesy Suzanne Tarasieve Paris.
Jeurgen Teller: Leg, Snails and Peaches at Suzanne Tarasiève  
At the risk of bandying about the word iconic with a little too much zeal, I nonetheless present you a show that deals with iconic superstars and iconic imagery. Teller's photographs have become almost unequivocally the aesthetic of a generation, working prolifically across the fields of fashion, art and advertising. This exhibition features a number of new works, including delightfully grotesque shots of giant African snails sloping along the artist's body. A selection of older works depict Kristen Scott Thomas and Charlotte Rampling, sensual stars of French cinema. The exhibition is exemplary in its diverse form; classic portraits are juxtaposed with a video of Teller writhing about atop a grand piano completely naked. It's iconic.
Until 20 January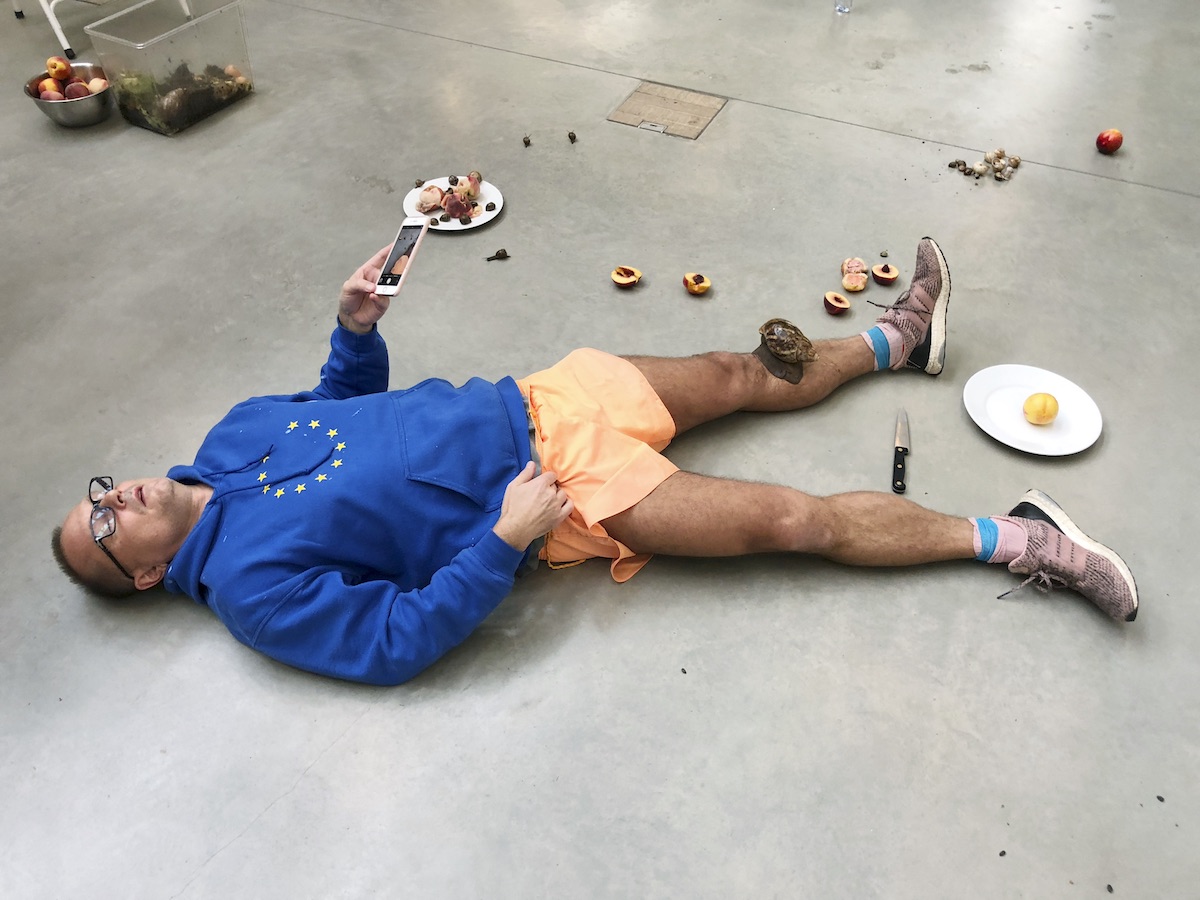 SaveSaveSaveSave