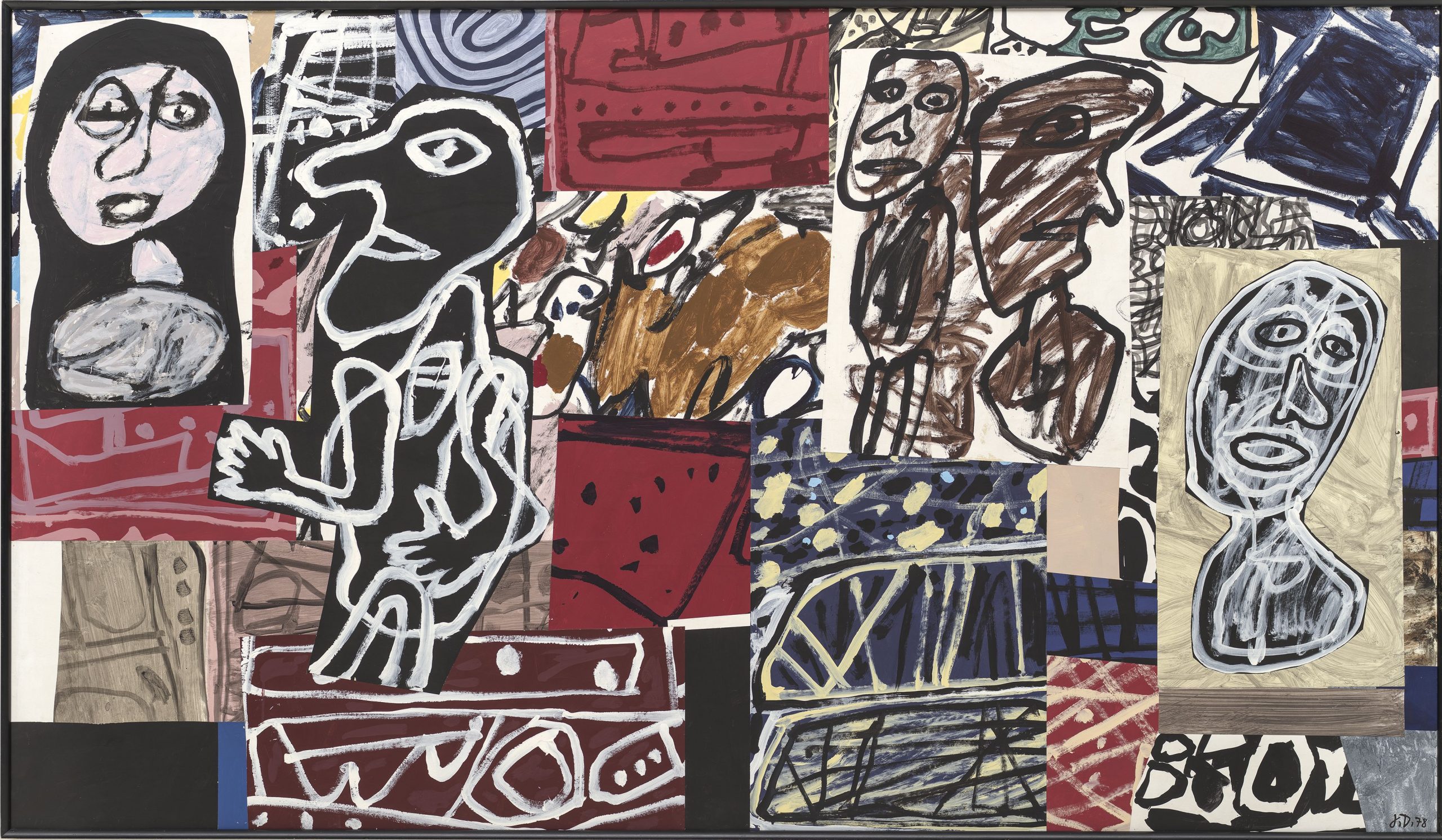 Is it possible to communicate an artist's philosophy after their death? This endeavour, a foundational purpose of galleries, estates and art historians around the world, is complicated even further when the person in question rejected almost every artistic value those institutions hold dear.
Meet Jean Dubuffet. Born in 1901, he was already an art school dropout before he'd even turned twenty, leaving the prestigious Academie Julien in Paris after just six months. Choosing to pursue his own creativity, he immersed himself in everything from noise music to concrete poetry, all sandwiched between stints working for his family's wine business.
Cultural propriety and a formal arts education meant little to the French Art Brut founder. His experiments with acrylic paint (which he often mixed with everything from sand and glue to glass, tar, pebbles and even bits of mirror), assemblage, sculpture and drawing spanned a dizzying array of styles, seizing on art history's treasured conventions and reshaping them with brash, contorted strokes.
"I would like people to see my work as a rehabilitation of scorned values and a work of ardent celebration"
His female nudes resemble splattered cartoons, his textured landscapes protrude from the canvas like lunar surfaces or bodily growths. The crudity of Dubuffet's portraits, "is entirely consistent with his belief that true beauty could only flourish when conventions of good taste were jettisoned," wrote Eleanor Nairne, a Barbican curator who worked on the Brutal Beauty Dubuffet retrospective in 2021.
Dubuffet knew what he liked and saw art as an expression of raw feeling, of impulse and experimentation, not an exercise in calculation or conformity. His beliefs, often delivered in biting epigrams, give a sense of perpetual assuredness which suited the subversive nature of his works. "Let the artist's mind, his moods and impressions, be offered raw, with their smells still vivid, just as you eat a herring without cooking it, but right after pulling it from the sea, when it's still dripping," he once said.
In practice, this meant a relaxed attitude towards the conventions of single-material practices, and a disregard for the representative and beauty codes which structured contemporary portraiture and still life, most famously in his Corps de dames (Ladies' Bodies) works in the early-1950s. By the time the Pompidou Centre opened in 1977, Dubuffet had become "the French establishment's official rebel," wrote Jonathan Jones wrote after the 2021 Barbican show.