The theme of this year's Getxophoto International Image Festival is the relationship between images and the imagination. Taking place in Getxo, near Bilbao, in June, the 16th edition invited artists to submit proposals addressing what it means to imagine. How does the imagination help us interpret the past, present and future? What role do visual narratives play in this? And how can imaginations and images be developed to diversify our understanding of the world?
"Photography has been decisive in deciding what deserves to be seen and remembered, and what is to be ignored or hidden," says curator Jon Uriarte, a photographer from Hondarribia in Spain. "At the same time, fiction is one of the traditional acts and effects of the visual, allowing a glimpse beyond what exists."
Encompassing photography, video, installation, performance, and digital art, the artists' diverse submissions weave from witch hunts to radioactive mushrooms, from critiques of colonial legacies to creative experiments in funfairs, ecology, AI, and grief. Here are some of our highlights.
This article contains mention of suicide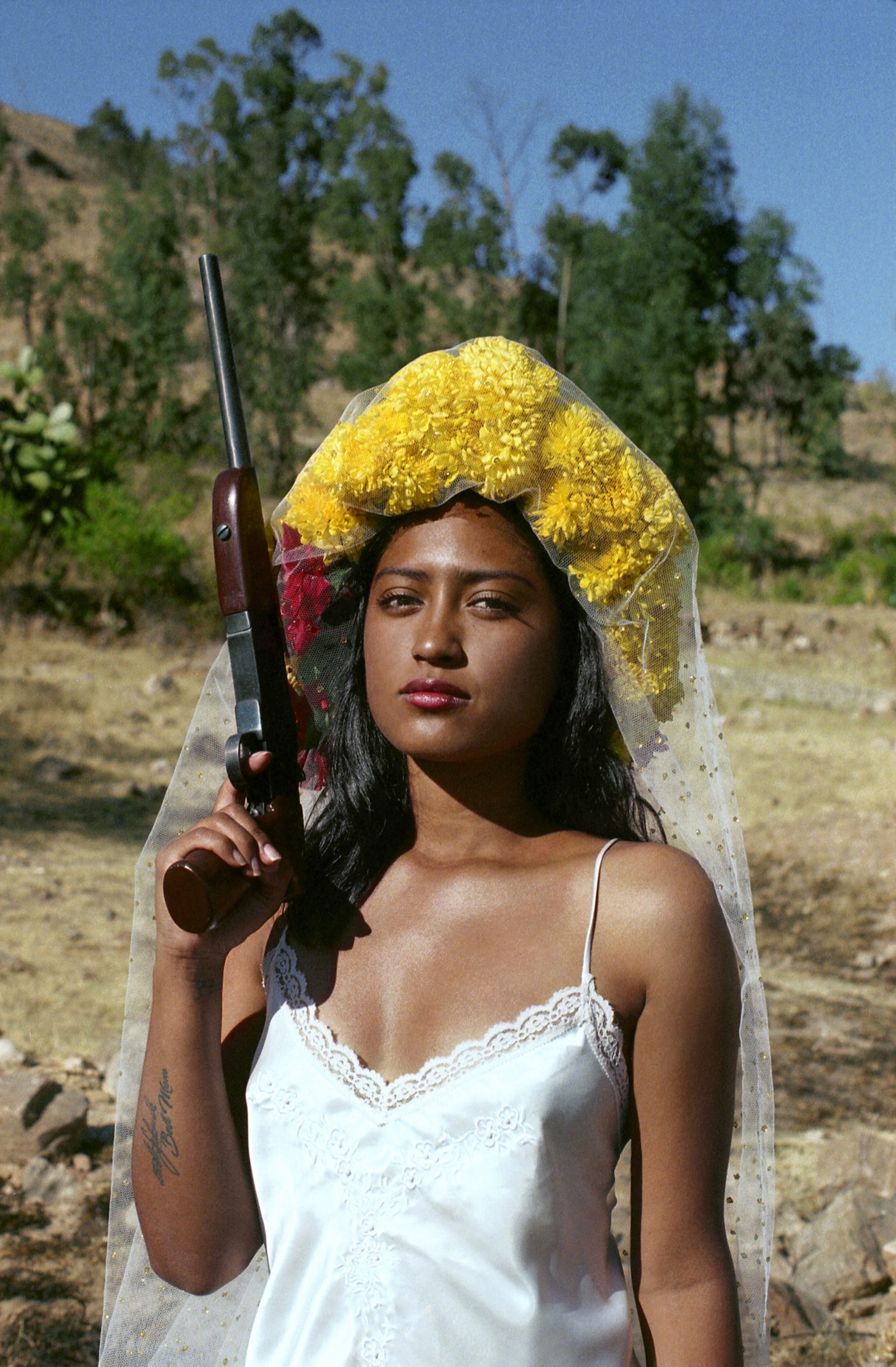 Marisol Méndez, Madre, 2019
In Madre, photographer Marisol Méndez considers the representation of women in her own personal history and in Bolivia's national history. Her narrative project moves between deconstructed family photographs from her own archive, images of indigenous and mestizo women, and staged portraits in which Catholic icons are repossessed to reflect Andean traditions. Méndez celebrates the diversity and complexity of Bolivian culture, while critiquing the way in which it's been suppressed by colonial structures of race, religion, and class.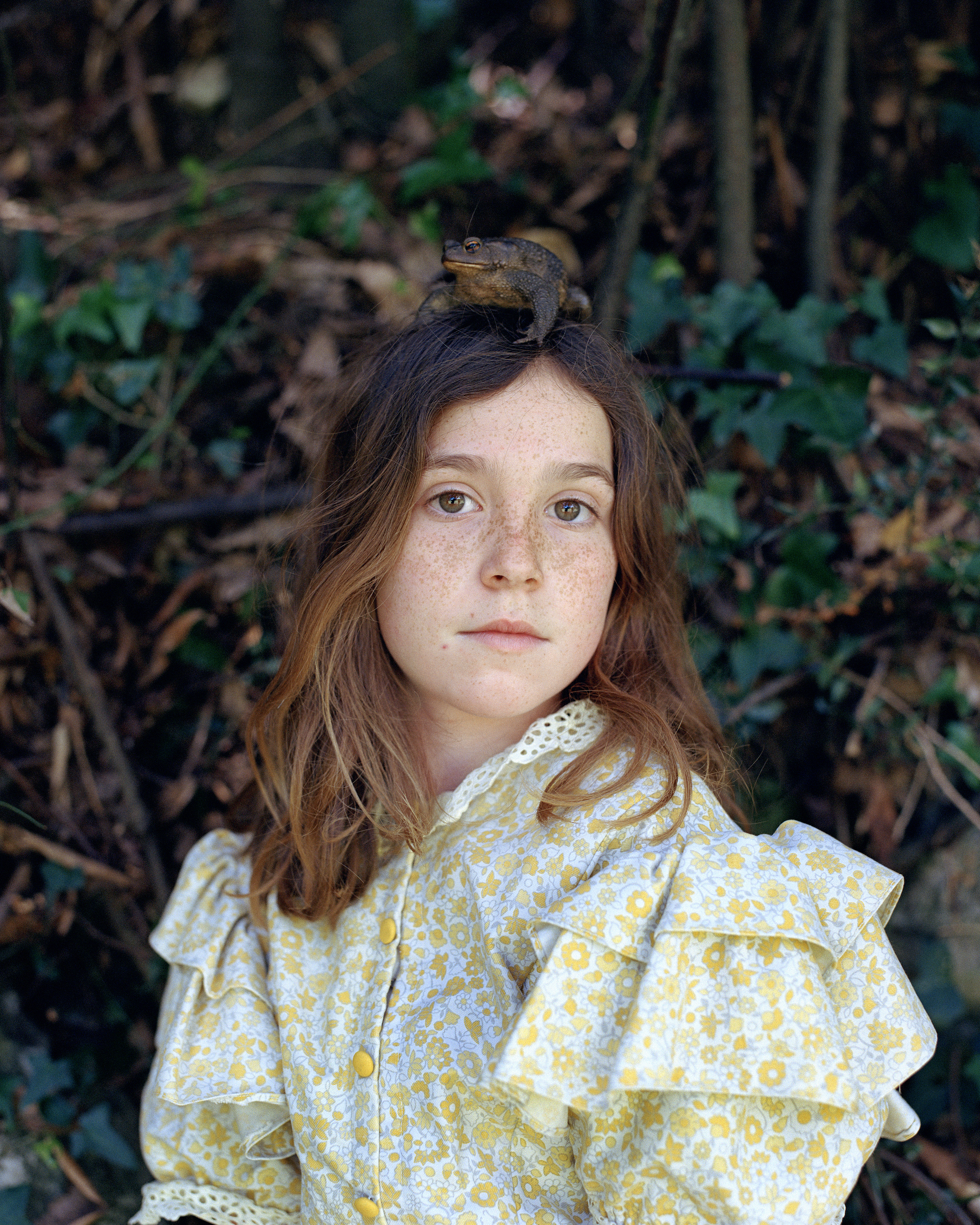 Bego Antón, Haiek danak sorginak (All of them witches), 2017
Bilbao-born photographer Bego Antón reimagines the witch hunts that took place in the Basque Country in the Middle Ages, a phenomenon rooted in religious paranoia and misogyny. She creates historical engravings based on the testimonies of the accused (including confessions obtained under torture) and blends traditional iconography and historical findings to stage photographs like this one. Through her research-based approach, she seeks to inhabit the perspectives of these women, who were denounced and often executed simply for living life on the margins.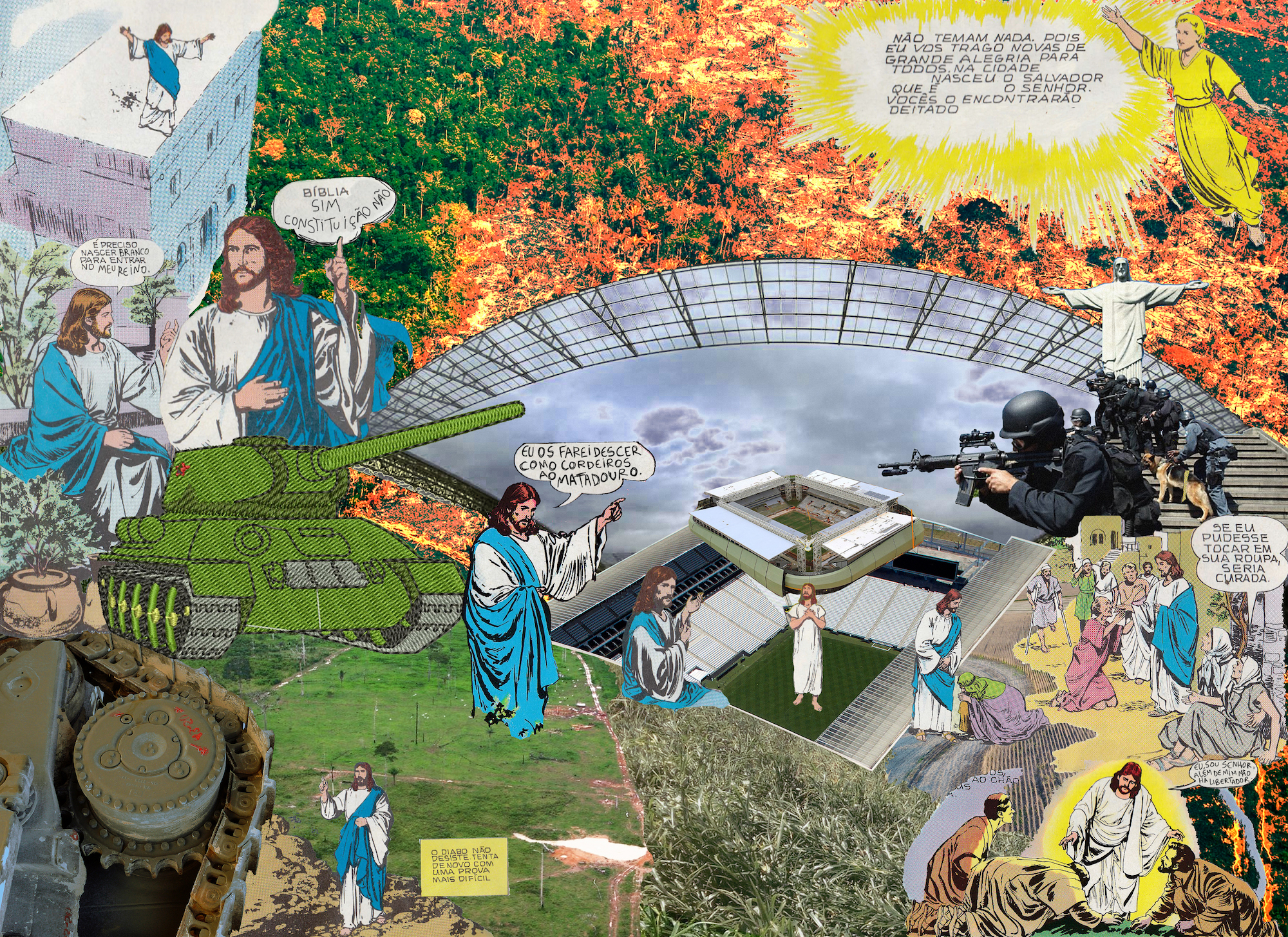 Ventura Profana & Igor Furtado, Come Before Winter, 2021
A Brazilian multidisciplinary artist and missionary pastor, Ventura Profana uses evangelical strategies to unpick the colonial culture embedded in Christianity. Created in collaboration with Brazilian photographer Igor Furtado, the series Come Before Winter constructs an image of Profana as a "heavenly, divine and all-powerful" figure who prophesies the abundance of "black, indigenous, and travesti life", and the end of white supremacy. It intersperses biblical passages with comics, collages and portraits, denouncing the Neo-Pentecostal church's hold on politics and normative values in Brazil.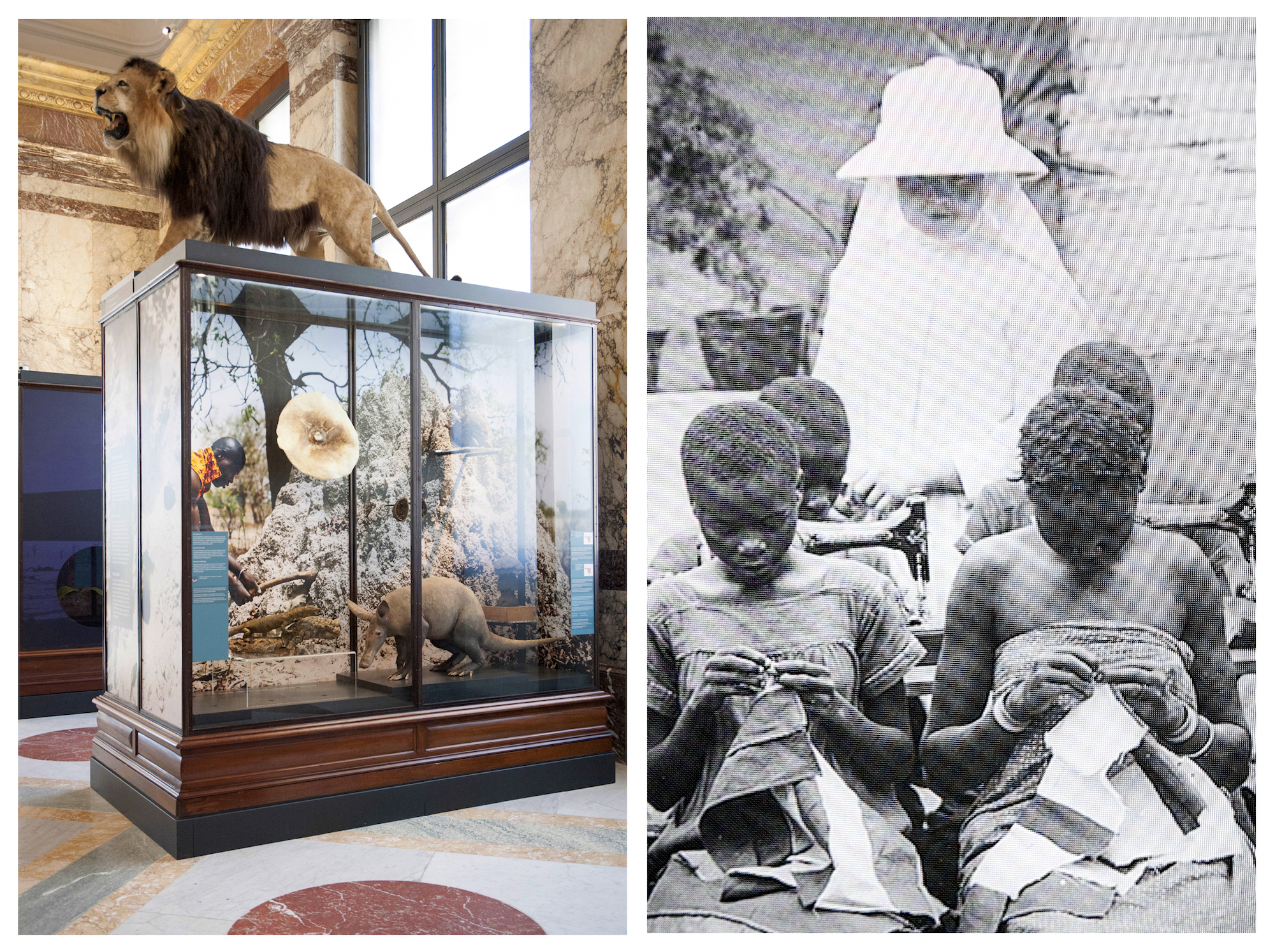 Gloria Oyarzabal, Usus Fructus Abusus, 2021
Madrid-based artist Gloria Oyarzabal examines the myriad ways in which Western museums have benefitted from colonial plunder, and how their exoticised presentation of stolen artefacts has conditioned harmful imaginaries of entire nations. The images in her installation are presented in pairs, establishing a dialogue between reproductions of archive materials, photographs taken in ethnographic museums, or reinterpretations of Swiss artist Félix Vallotton's painting La blanche et la noire (1913). Oyarzabal offers a multi-layered reflection on questions of ownership, over objects, bodies, and personal and collective histories.
Cristóbal Ascencio, Las flores mueren dos veces, 2021
Cristóbal Ascencio was 15 when his father died. When he turned 30, he learned that his father's death had been a suicide. "That was when he died for the second time," the Mexican artist says. The revelation cast a strange shadow over the places, memories and images that once felt so familiar, and Ascencio was left to piece back together a past he had thought he knew. Manipulating old family photographs through glitch or digital error, he sought to signify those "corrupted memories". Above all, his practice is about reconciliation: "about all the relationships that we once formed and that continue to develop after death".
Takashi Homma, Mushrooms From the Forest, 2011
In the aftermath of the 2011 Fukushima nuclear disaster, the Japanese government prohibited the consumption of mushrooms in the area due to their fast absorption of radiation. That autumn, photographer Takashi Homma visited the forests surrounding the disaster zone. He captured haunting images of fungi pulled from the toxic earth, with tarnished stalks and edges that seem to ooze and weep. Capable of converting radiation into chemical energy for growth, these distorted organisms are harbingers of a possible future, having learnt to live among ruins.
Sofia Crespo, Neural Zoo, 2020
Peer into Sofia Crespo's hypnotic Neural Zoo, and you'll recognise the colours and textures of nature; look deeper, and you'll realise that these forms are not arranged according to reality. Using AI algorithms, the Argentinian artist creates synthetic images of animals and ecosystems, producing speculative versions of nature. "Neural Zoo is an exploration of the ways creativity works, the recombination of known elements into novel ones," Crespo explains. In bridging the gap between human and computational vision, she provides techniques with which to imagine other potentialities.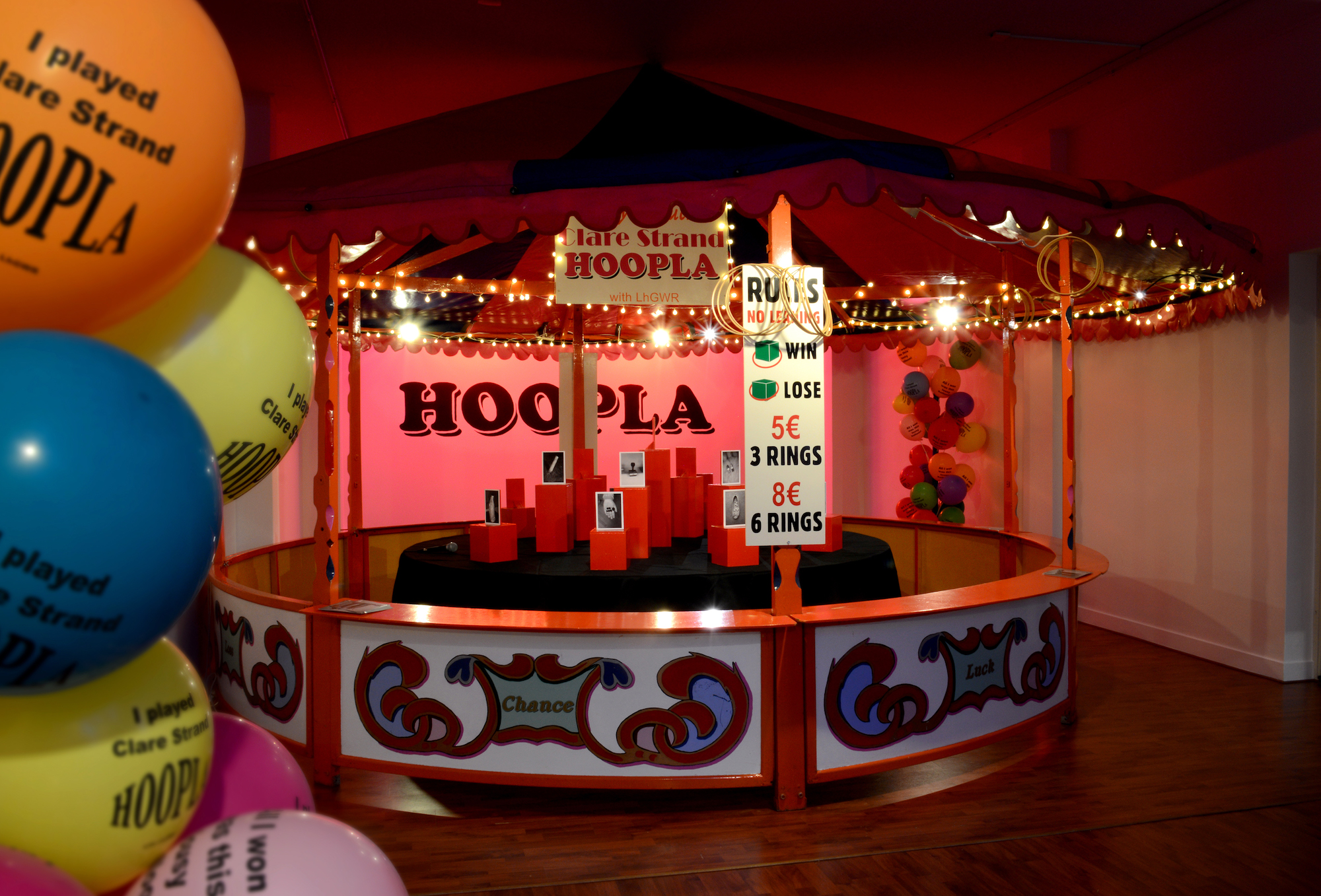 Clare Strand, All That Hoopla, 2016
Clare Strand's All That Hoopla playfully deconstructs the conservative relationship between artwork and the audiences typical of commercial galleries. An interactive installation "involving flashing lights, fairground smells, consolation balloons and false hopes", it offers the public the chance to win a limited-edition print signed by Strand, for €5 a go. The work also evokes Surrealist preoccupations with chance and carnival, such as Joan Miró's painting The Harlequin's Carnival (1924/1925), and Salvador Dalí's fun house Dream of Venus (1939).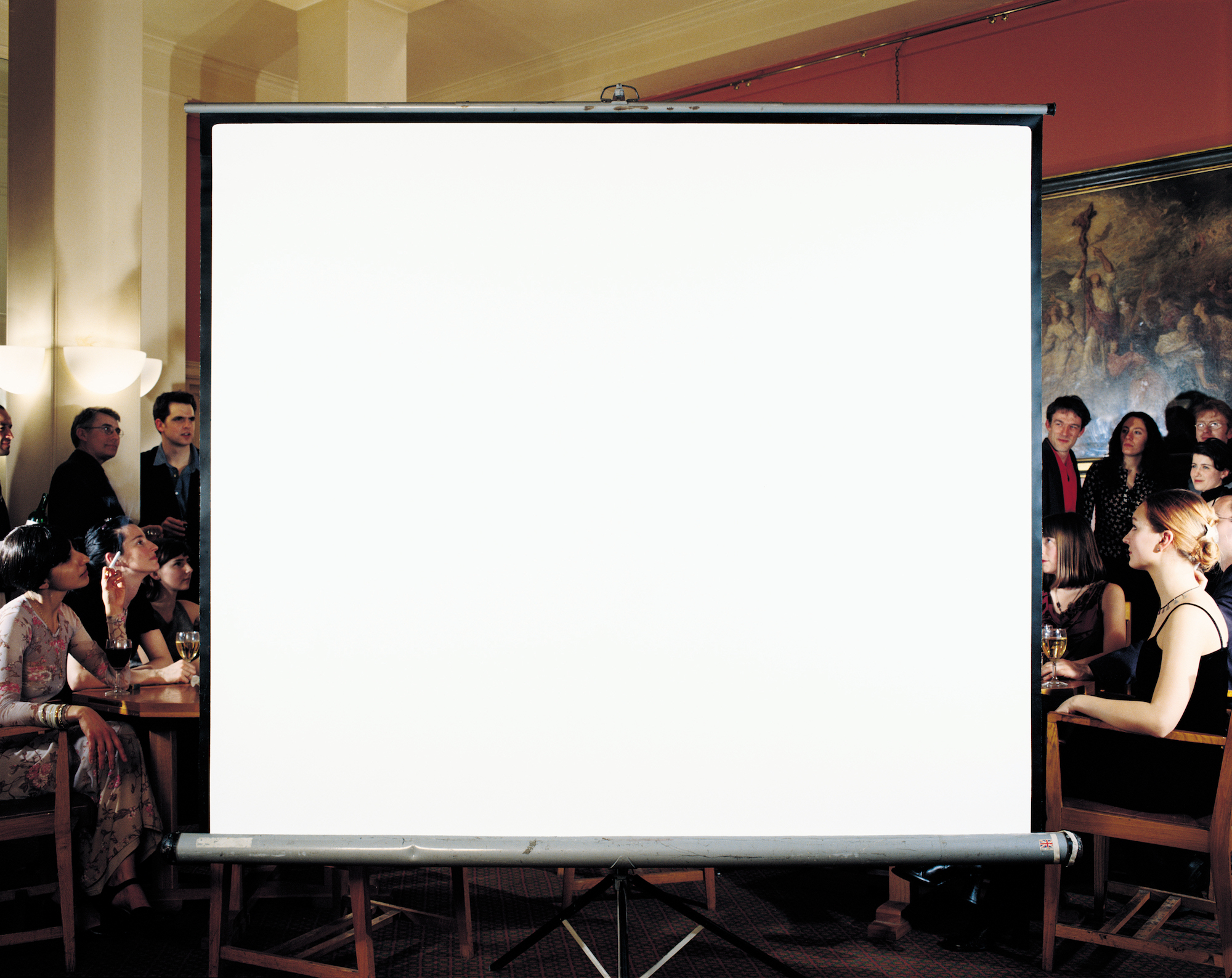 John Hilliard, Off Screen, 1999
A pioneer of Conceptual art in the UK, John Hilliard challenges photography's claim to faithfully represent what is in the frame. The subject of this series is a portable projector screen, set up in a lounge. Its taut, blank space takes centre stage, obscuring the onlookers and the "off-screen" scene behind it. Smoking and drinking, the punters at the fringes gaze at something we cannot see, piquing our curiosity, leaving us frustrated as the main event remains a question mark.
Madeleine Pollard is a Berlin-based journalist specialising in culture and current affairs
Getxophoto International Image Festival runs from 2–26 June
Enjoy virtual tours of the most striking new exhibitions
READ MORE