Art Week in Berlin is generally approached by galleries in two ways. The first is pragmatic: it's the week you have the highest index of collectors in town, so it makes sense to splurge on your best seller. The second (and perhaps more dignified) approach is to become almost unsellable but leave the viewer in a state of jaw-dropping awe, which is enabled to a large degree by the sprawling spaces in the city, in stark contrast to the booths of the fair.
One good example of this opus moment was Marguerite Humeau's exhibition Echoes curated by Rachel Walker in 2015 at DUVE Berlin. Viewers were invited to slip on shoe protectors and step within Humeau's acid yellow walls which had been laced with black mamba poison, while the reverberating sounds of Cleopatra's resurrected voice and the hushed pumps of alligator blood and hippopotamus milk were navigated through her alabaster, mammal-like sculptures into huge tanks. She left Art Week breathless.
In this spirit, these five shows are not to be missed.
Jon Rafman, Dream Journal '16 – '17 at Sprüth Magers, Berlin
Rafman's first solo show at the gallery opens up with a narrative that has been dripping onto the screen of his followers via Instagram for the last year in micro-curated deposits of pixels. Best known for his immersive installations, Rafman allows his viewers to sink into the depths of the collective web-based mind–a schizophrenic and unworldly place. His new video installation is complete with anthropomorphized foam-expanding sculptural seating and shag-pile carpet. The video tells the story of two female protagonists as they embark on an hour-long free form narrative mapping the artist's terrain, phantasmagorical spaces and virtual worlds. Oneohtrix Point Never and James Ferraro have constructed a musical score which accompanies the CG animations. Simultaneously, the sound and images pound the viewer into a trance-like state, unable to tear their eyes from the dream.
Monica Bonvicini 3612,54 M³ VS 0,05 M³ at Berlinische Galerie
Bonvicini's installation hones in on the word facade as she maps its term and function. Considering Bonvicini's previous work, it's inevitable that the term will gain a healthy dose of sexual punage, the artist manages to weave narratives of S&M, feminism, death and grueling realism into almost everything she does. Bonvicini is abrupt and direct, in the past she has unleashed gale-force winds through galleries, whipping the viewer's passive faces. She predominantly works with sculpture and installation but they are generally incomplete until the viewer imagines themselves buckled, leather-clad or hung inside them. Bonvicini is ever-present in her work, the dominatrix of her own environment. Vast and threatening, you feel the antagonistic pleasure of the artist everywhere, a truly personal threshold is left open to the viewer if they care to step inside.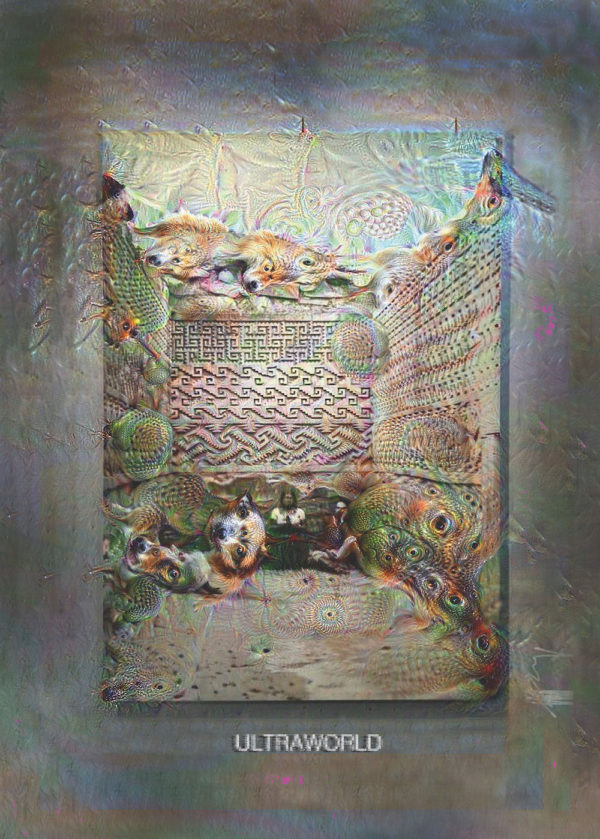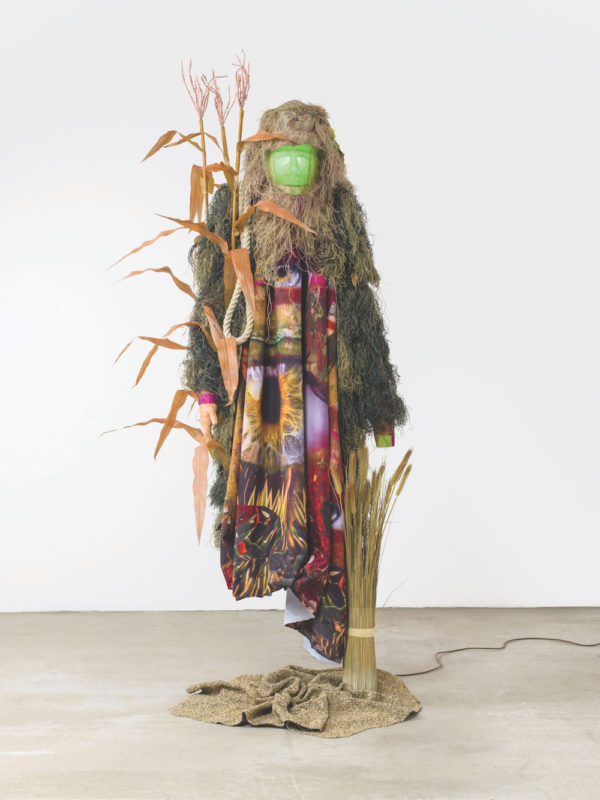 Markus Selg, The Cosmic Stage at Galerie Guido W. Baudach
Selg's trademark multi-disciplinary installations leave the audience in a state of perplexion, as he moves between voodoo, sci fi, and ecological insignia effortlessly. You might find yourself asking if this is real, virtual, digital or physical–and the answer is all and none. His rich colours hark back to Inca tribal interiors, deep reds, honeyed yellows, and idyllic blues are his customary palette. On second glance, these colours could easily be RGB monitor sourced too. Selg's work though is not merely a highly rendered aesthetic universe for a pleasurable encounter. He brings up ideas of otherness, alongside subjectivity and embarks on an unusual task of trying to maneuver the viewer as a director would their cast. Myths and memories are overlaid into a thick mesh of lived and learned realities, narratives unfold through various objects and acts. You don't know if you're wandering through the Heart of Darkness or Twin Peaks. The Cosmic Stage has no boundaries, it has no fixed state, no historical lineage to fall back on. It's a fragmented journey and each viewer will take a different route.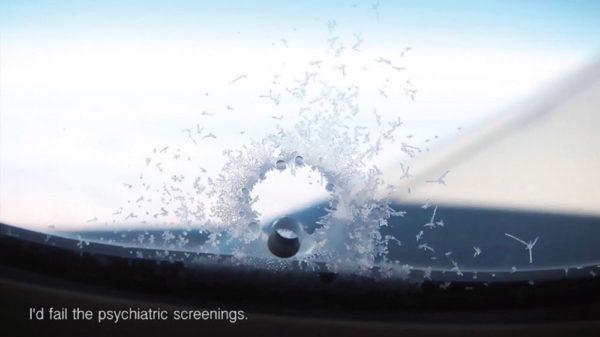 Andrea Crespo, [intensifies] at Kraupa-Tuskany Zeidler
This is Crespo's second solo show at the gallery but this time they have channeled a young boy, Alan, a fictional autistic male, to create the work. The works on show – video and drawings – map his life from childhood through to his teen years, where he shows an increased interest in extinction, eugenics, WWII and airplanes. In the video work, Crespo tackles the origin of autism, its links to mandatory vaccines, school shooters, the right wing and autism as the subject of incessant trolling (through memes such as [autism intensifies]). Inside the exhibition, hang nine drawings by Alan, referencing his militarized fantasies unified with his story of growing up in suburban America. Entitled Threat Cleared andSuburban Warfare they give a chilling yet naive depiction of his life. While Crespo is known for highly defined digital paintings, Alan's drawings are not a mode of deskilling or ableism, but the drawings Alan makes as he grows older gain precision in their lines, structure, and shading. Crespo manages to tackle the richness and the afflictions of living with autism through image, rather than science. An emotive composition which leaves the audience muted.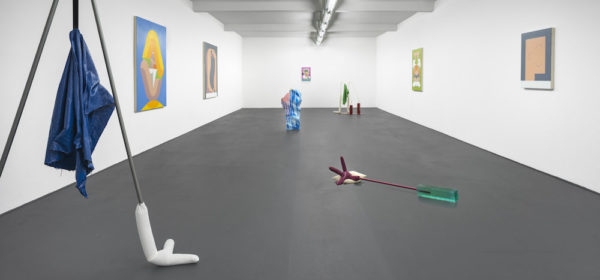 Christopher Füllemann and Leonhard Hurzlmeier, HURZLMEIER / FÜLLEMANN at DUVE Berlin
DUVE does it again. This year the gallery presents two young artists, Christopher Füllemann and Leonhard Hurzlmeier with a press text from Karim Crippa, or perhaps it's more fitting to say a press order from Crippa. He has written a manual for viewing the works which reads like something between a meditation guide and a teen makeover- cum-80s-motivational-aerobic-session, with lines like "8. Pick a single painting, observe it closely and contract your buttocks for twenty seconds while doing so." At times the works on show seem to morph into humanoid beings that travel from floor to wall to viewer in perfect unison, another angle the pieces seem to be battling for is their own placement and unique perspective. Both artists capture gesture, light, and abstraction by unpacking figurative traditions and modes, leaving the works with a strangely refreshing foreignness and the viewer diligently following Crippa's last command "Exhale".
Berlin Art Week runs until 17 September. Check individual shows for full running times. berlinartweek.de