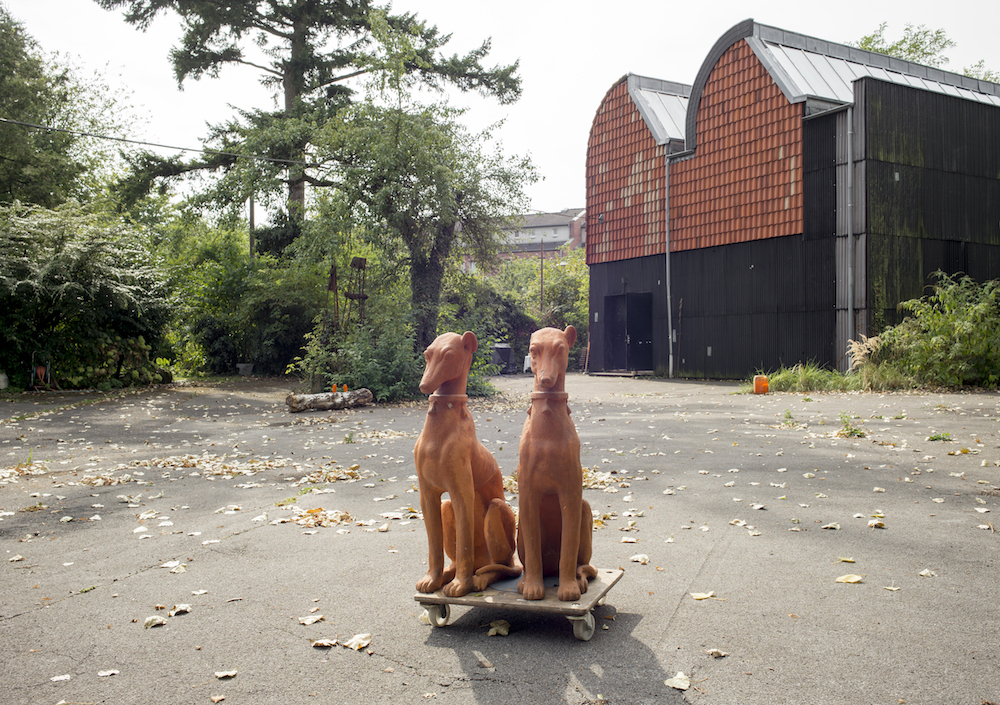 "We're playing with a terrain that has never been used for contemporary art before. It keeps it exciting." Evelyn Simons is discussing Horst, the Belgian music, architecture, design and art event that she joined this year as art curator. Fallen Empires Refound Desires, the cross-disciplinary exhibition element of Horst, opens next weekend and runs for a couple of months before the climactic arts and music festival happens in mid-September. The exhibition inhabits an unusual space—quite literally, it is held on a former military terrain just outside of Brussels, and it includes art form cross-pollination too. The festival itself has been running for five years now, but this is the first time it has had a dedicated visual arts curator.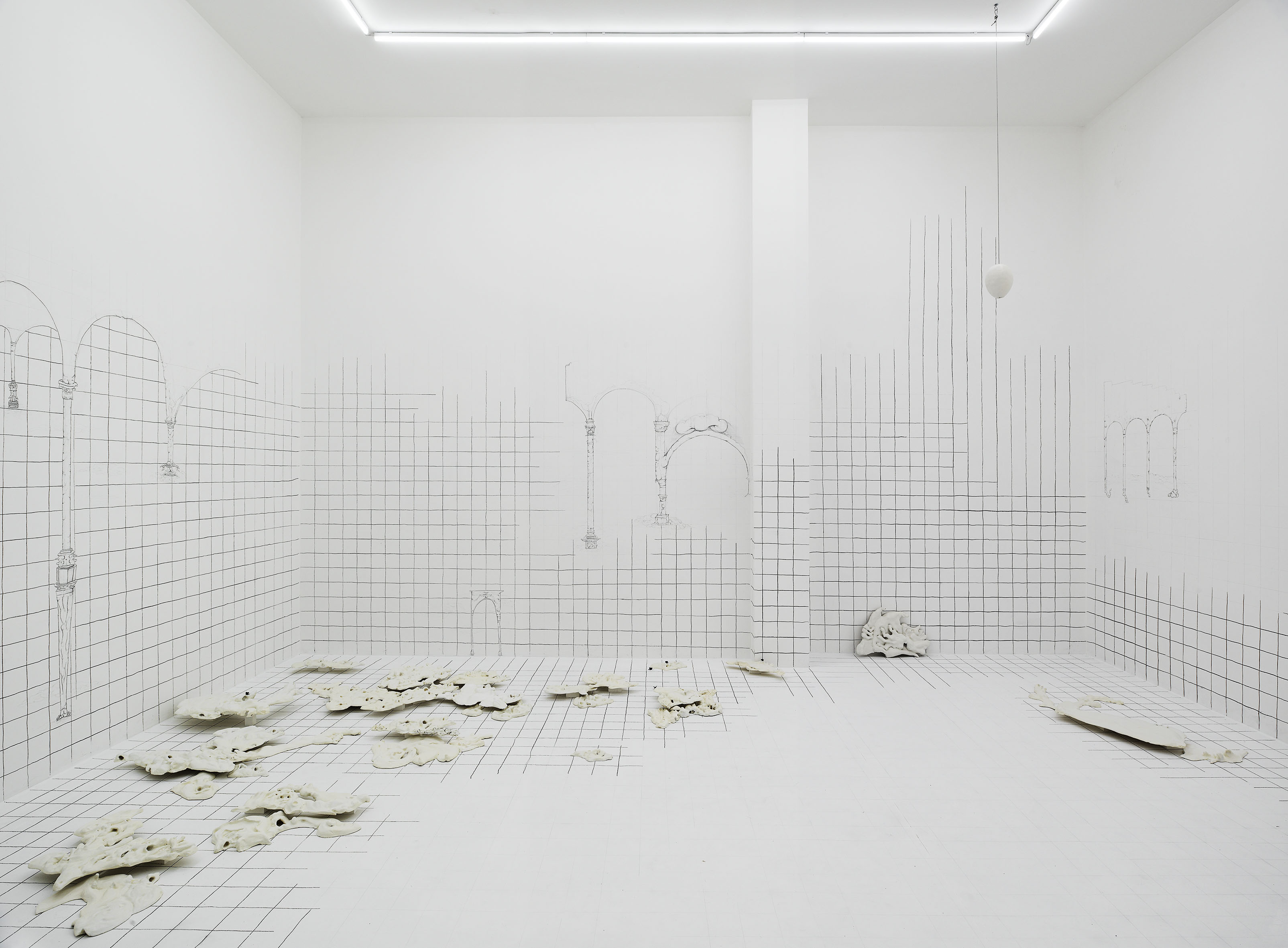 "Last year I moderated a talk at Horst with a few of the artists who participated," Simons tells me. "That was in September and they contacted me again and said they were reconfiguring the next edition and changing venues and changing the curatorial team. I came in and got to create a huge brainstorm rush by myself for a month and a half. I started by looking at what they were into already and did a lot of research on rave culture."
It was important for the Horst team and Simons to create an artistic offering that fused well with the music and community elements of the festival, rather than creating an art show that existed in isolation. "I made a mix-up of these artists I've been following for a while," she tells me. "It was a good basis to make a programme that's not too essayistic or themed, because that doesn't make any sense in this kind of venue. We are creating an atmosphere through all these visual languages that aren't conceptual per se, they're not minimalist or anything, but they play on different levels of interpretation. They also provide moments of inspiration for people who are there to party. The exhibition includes a lot of pieces that work with ritualistic objects or iconography from the zodiac."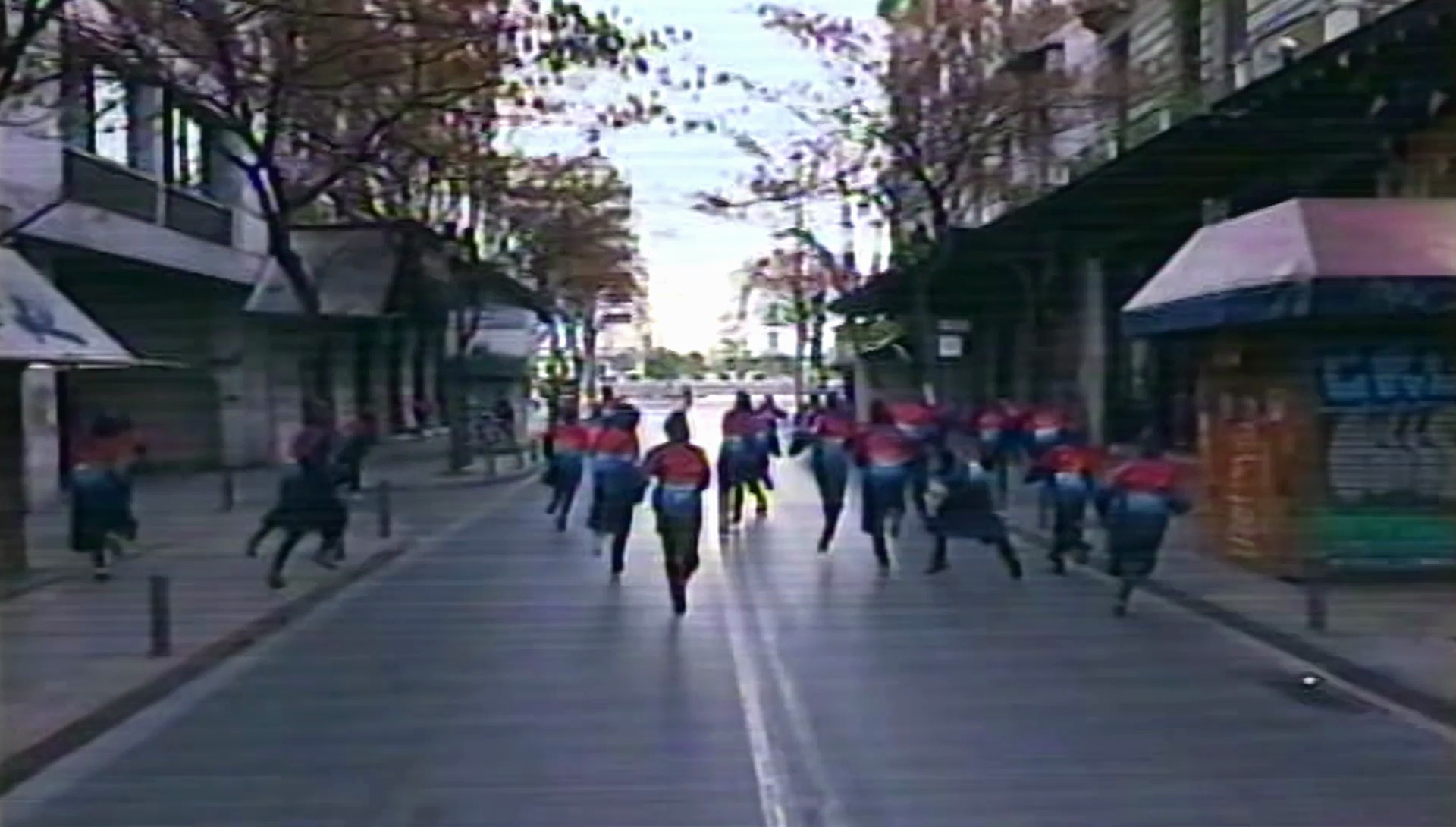 This immediately calls to my mind the mystical visual aspects of many bigger music festivals, though Simons is keen to point out that while she did explore some preexisting festivals' visuals, the overall aim is a deeper one than the photo fodder provided by many art strands of live events. "I looked a bit. An obvious one, but perhaps not the best example that comes to mind, is Burning Man. It feels like a lot of these works don't have a spirit, in my view. So this is not about creating an Instagram or a selfie moment. It's striving for a place where the art is not about a great photogenic festival moment."
"It was the idea of the romantic, and being together, that I wanted to look for in the exhibition"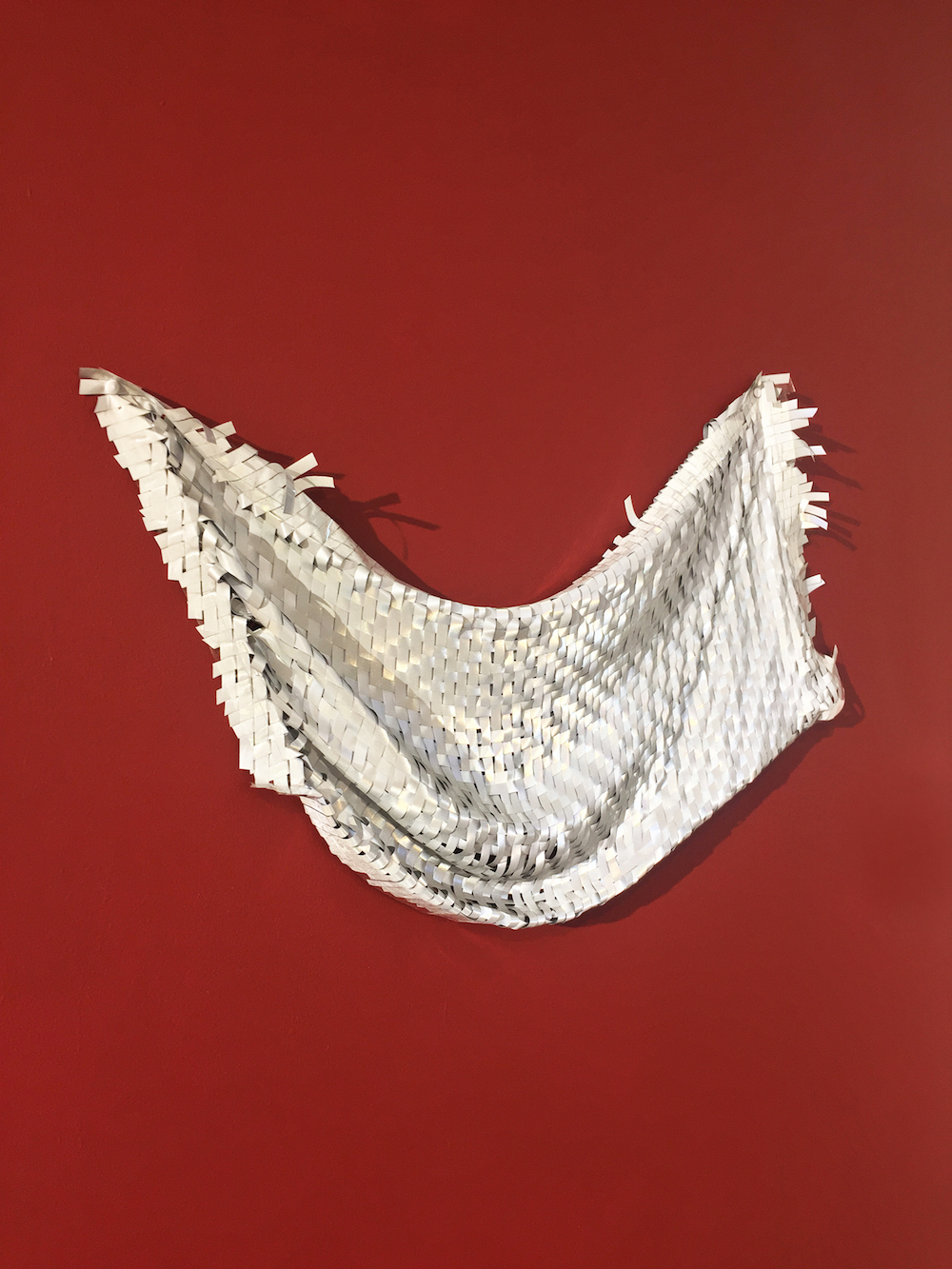 The exhibition takes a hugely optimistic approach, in contrast with the pessimism and apocalyptic views that are rife in the media around our current political climate. Instead, Simons explores the resurgence of DIY culture and the reclaiming of individual agency. Within this positive approach is a huge focus on local actions, linking with the community-driven aspect of Horst, which takes place in a location that is currently under development.
"For me, the year 2017 was all about being cynical and seeing everyone around me become cynical and be very nihilistic and bored," shares Simons. "I had the impression that the year afterwards there was a sort of resilience. I went to some very big raves and saw all these people coming together and it really felt like a safe space, even though the music felt very dark at times. It was the idea of the romantic, and being together, that I wanted to look for in the exhibition. The fact that the architecture is in practice makes it very collaborative and social. And it is also in the profiles of who is coming to DJ. It's these strong profiles of people who decide 'We're not ok with the status quo', and instead of escaping it they just do it their own way. There's a strong sense of self-agency that runs throughout it."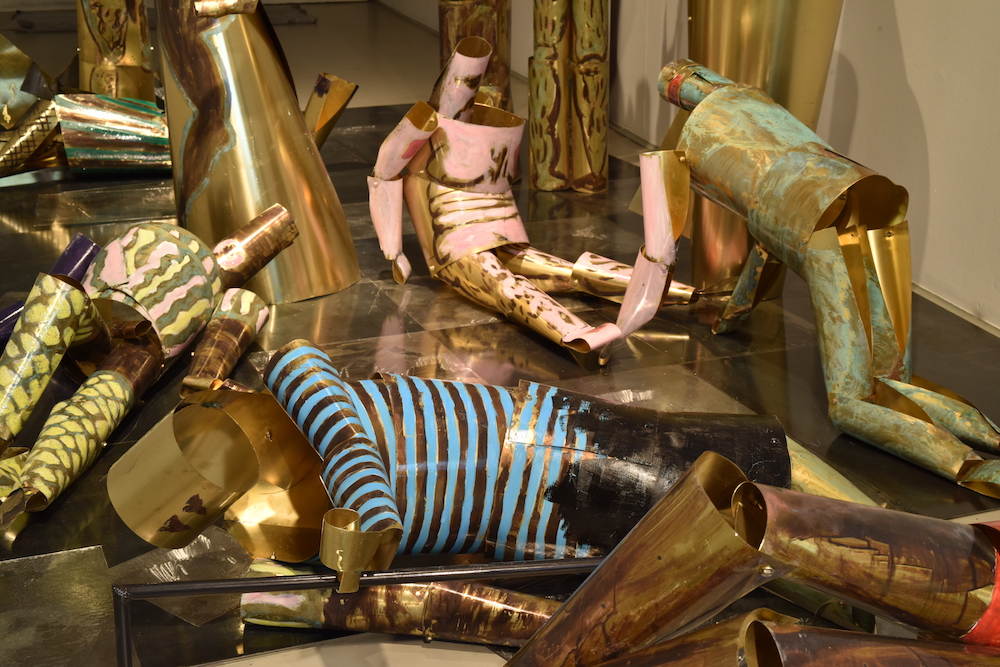 There are three Belgian artists in the line-up, plus eight more from Italy, France, the Netherlands, Cyrpus, Greece, Nigeria and Austria. While their practices are diverse, all are linked by their approach, which takes their fear of the future and turns it into something productive and forward moving. There is a sense of poetry and romanticism within their work. Benni Bosetto, who lives and works in Milan, explores human connection and the body within her practice, which has a ritualistic thread running through it—she often plays quite literally with the audience's senses."
"Emeka Ogboh, who lives between Lagos and Berlin, works primarily with sound—something that connects with the musical elements of the festival—addressing notions of "otherness", duality and opposing cultural legacy, as reflected in his two cities of residence. Michele Rizzo, who comes from Milan but currently works in Amsterdam, brings a performative aspect to the exhibition. He is trained in visual arts, dance and choreography and has a keen interest in transhumanism and the potential futures of our physical and intellectual selves.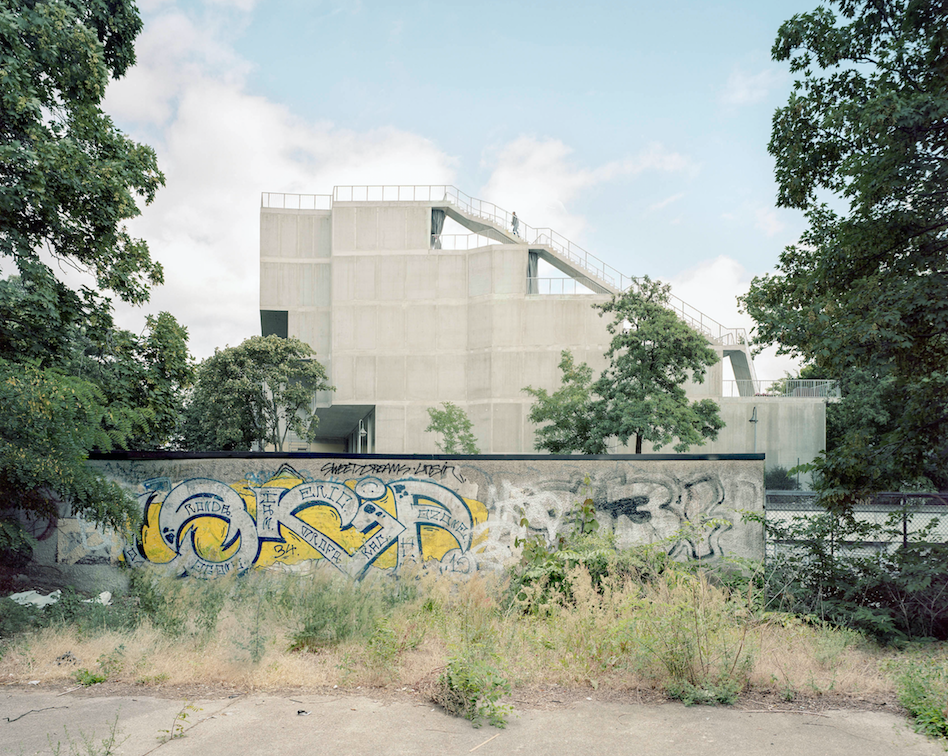 Horst will be in the same venue for the next three years, and the team are very keen to work hard at including the local community in genuinely meaningful ways. They are taking an open approach to working, using this first year in their new space to explore the needs of those in the area, and to work collaboratively. "I don't want to come and impose this onto a city that we don't know yet," says Simons. "The exhibition is a first 'Hey, we're here', which is why we are also hosting labs for music, architecture and design. For the art, it felt right to look at it like a discursive programme with three moments, like seminars, to discover a lot of knowledge."
"In the first one we'll talk about club culture at large and contemporary art. It's important to look at this through structures and processes of gentrification. The second will look at how you can create communities. On this terrain in the future there will be a school, a mosque… there will be people with different agendas. So how can what we do with art act like glue to bring people together? The third moment will be on the politics of spectatorship and that is at the end of the exhibition. So we can evaluate how people have reacted. It's about what it means to propose art instead of impose art onto somebody when you are working in a public space. For the next few years we want to focus more on community projects."
Fallen Empires Refound Desires
14 July to 15 September at ASIAT, Vilvoorde, North of Brussels
VISIT WEBSITE