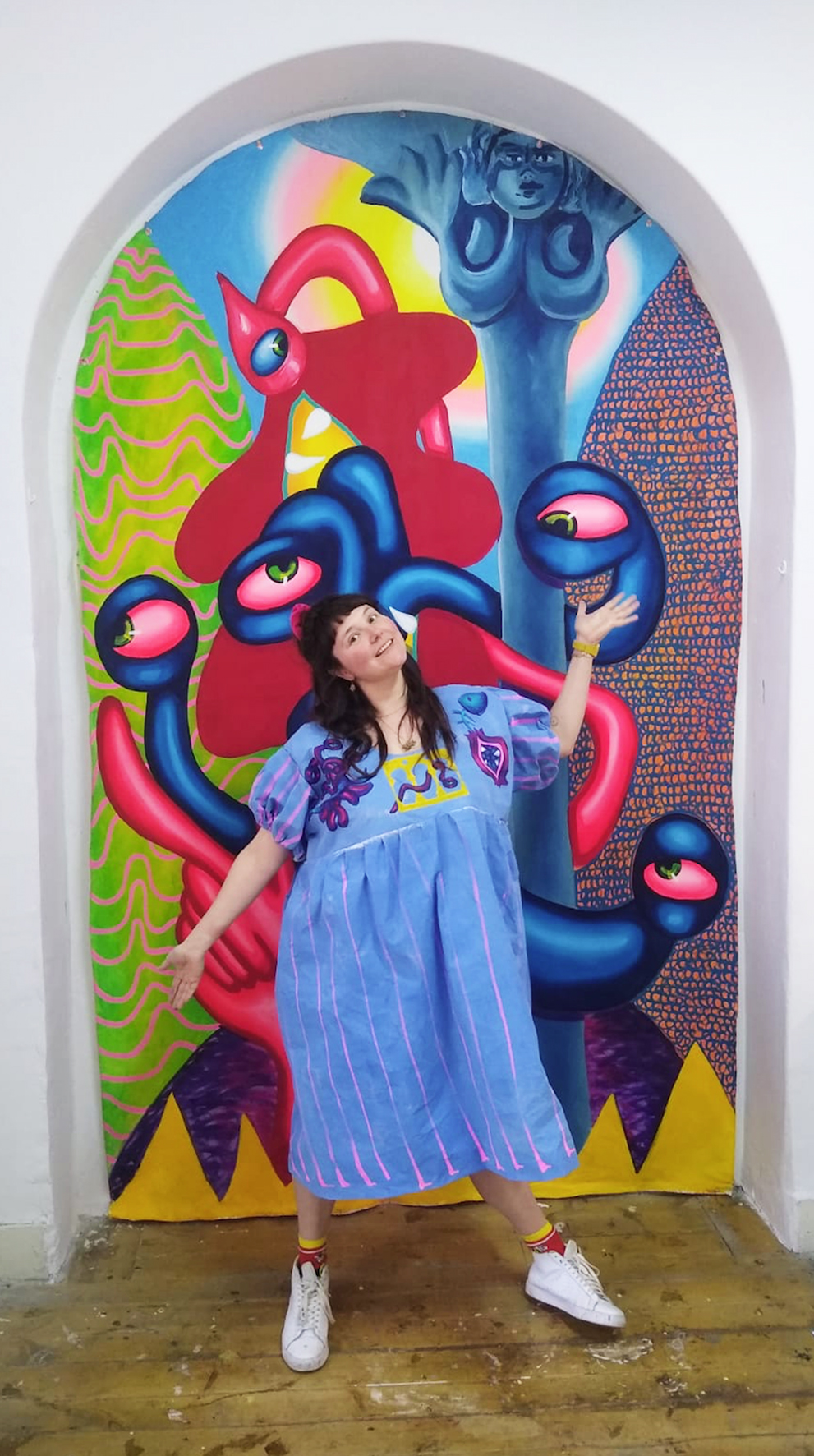 Sharp-toothed mouths yawn wide open at the end of a high-heeled boot. A pair of loose eyeballs rolls aimlessly together. Elongated wrists entwine like creeping ivy. Welcome to the riotous world of Flora Bradwell, where hubris meets humour and mythology. Nothing is quite as it should be in the English artist's absurdist scenes, rendered in vivid, naïve strokes of colourful paint.
Not one to shy away from vulgarity, limp penises abound. And are those gaping mouths, or are they fanged vaginas? Bradwell is drawn to myth and popular folktales such as the legend of the vagina dentata, and is as influenced by hammer horror as she is by medieval engravings. A sense of theatricality infuses her work, going bigger and better until her viewers are engulfed in the stage sets of her imaginary plays, unwitting participants in a vivid fantasy world where anything is possible.
What have you been working on during your Elephant Lab residency?
I've had an absolute ball on the Elephant Lab residency making a large-scale interactive painting. It hangs in two panels from a freestanding frame and has little archways cut into it that you have to either tiptoe or crouch to peep through. These little windows reveal archway-shaped paintings that speak a slightly different visual language than the main painting.
How did you develop the idea for this body of work?
I came into the residency wanting to expand on the idea of the painting as a stage set for storytelling, for an action or performance. Previously I have made big draped paintings and singing sculptures that have a theatrical quality. I wanted to continue to make colourful, playful and grotesque painted worlds, but to animate them by pushing the viewer to become more of an active participant within the work.