Bill Viola is returning to London, with a new exhibition set to open at the Royal Academy in January 2019—he will be paired with none other than Michelangelo himself. The Renaissance artist is synonymous with the Sistine Chapel in Rome, while Viola's spectacular permanent installation was unveiled in London's iconic St Paul's Cathedral in 2014. This cemented the deep connection between the artist and the sacred realm, having spent decades exploring religion and spirituality in his video works. At the Royal Academy a series of expressive drawings by the Renaissance artist, intimate in scale when considering the immense frescoes and sculptures that he is so well known for, will be on display alongside twelve video installation works by Viola. 
Meanwhile, the nearby National Gallery has found itself at the centre of a dispute over their recent dismissal of longstanding workers within the education department, who as regular freelancers found themselves with little protection. The group of twenty-seven are now launching a legal case against the institution to assert their rights as employees, and are putting the spotlight on the importance of arts education within publicly owned and funded cultural bodies. One claimant worked at the National Gallery for forty-five years, but has now found his role replaced by a small number of in-house roles with reduced salary and terms. "We believe that we have acted both lawfully and fairly in changing our service provision to one of secure employment," the gallery said in a statement.
Over in Giverny, northern France, Monet's cat has just returned following its surprise discovery in the apartment of Monet's previously unknown great-granddaughter. The glazed pottery cat was sold by Christie's Hong Kong for more than twenty times its original estimate, going for $67,000 to a Japanese collector, who immediately donated it to the Fondation Claude Monet, which opens the painter's home in Giverny to the public. The cat has now been placed on display once more in Monet's dining room, reclining on top of a pillow.
Another surprise discovery has been made by archeologists studying the oldest-known cave paintings in France and Spain: an analysis of ancient handprints has revealed the artists behind them to be women. It had long been assumed that these were created by men, due to the fact that many of these paintings depict hunted animals. However, these new findings show that easy assumptions do not always stack up, and that women were empowered to record their experiences by taking to the canvas (of sorts).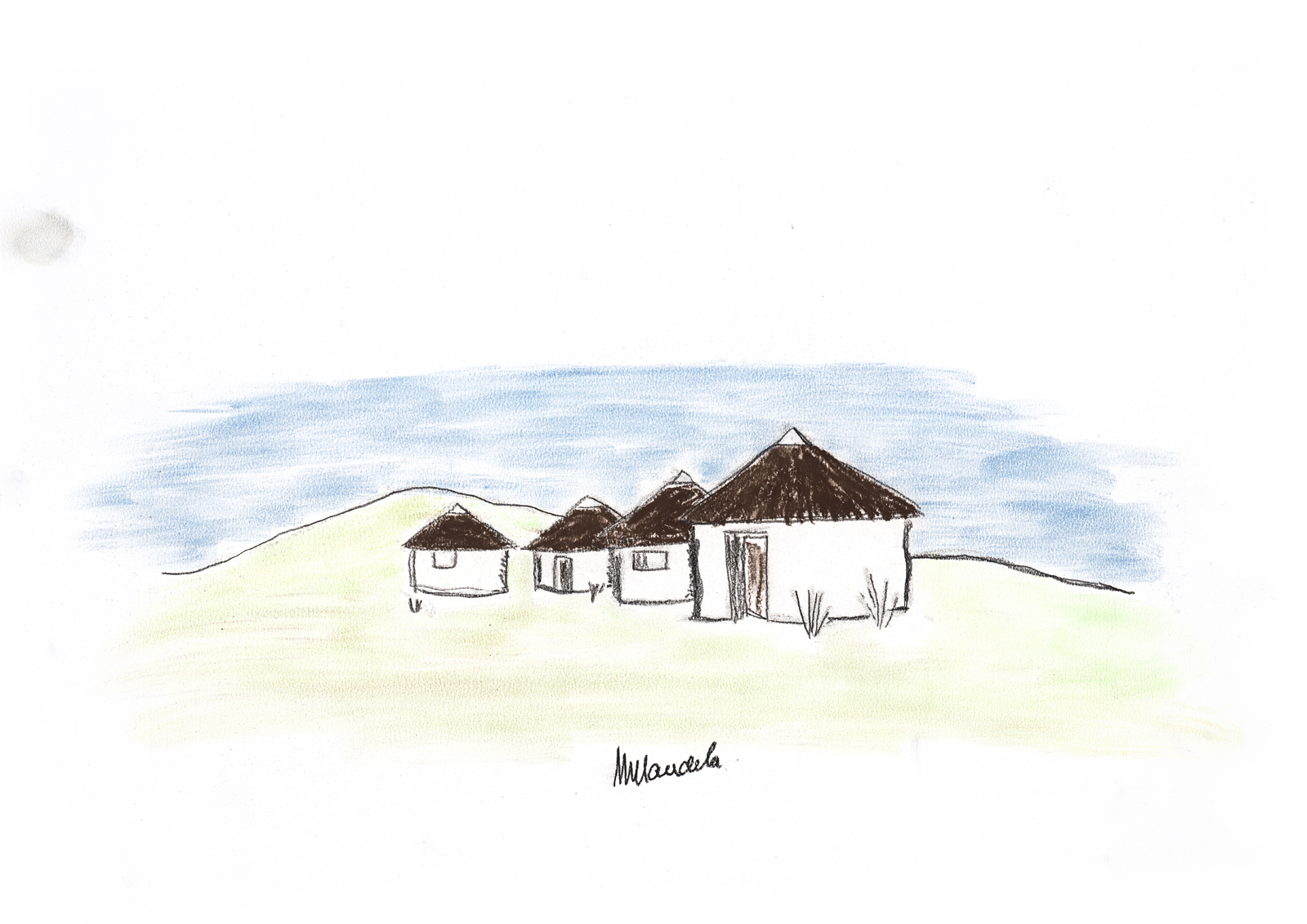 Finally, a series of previously unseen drawings in charcoal and pastel were revealed this week, created by none other than the South African apartheid revolutionary and politician Nelson Mandela, who would have been one hundred years old on Wednesday 18 July. Exhibited by file sharing and editorial platform WeTransfer in partnership with Mandela's daughter and granddaughter, they were inspired by his memories of his home in Qunu, as well as Robben island where he was imprisoned for almost twenty years. Stylistically they are drawn with simple black lines punctuated with washes of blue and green, and give an insight not only into Mandela's own outlook but also evoke the distinctive landscapes of his homeland of South Africa.
Quote of the Week
"The white cube gallery space is just one minuscule option amid so many other possibilities. That people can just wander in on the night is very appealing to me."
—Larry Achiampong on his participation in Nocturnal Creatures, the Whitechapel Gallery's inaugural late-night festival. We are proud to be media partners for the show. 
Exhibition of the Week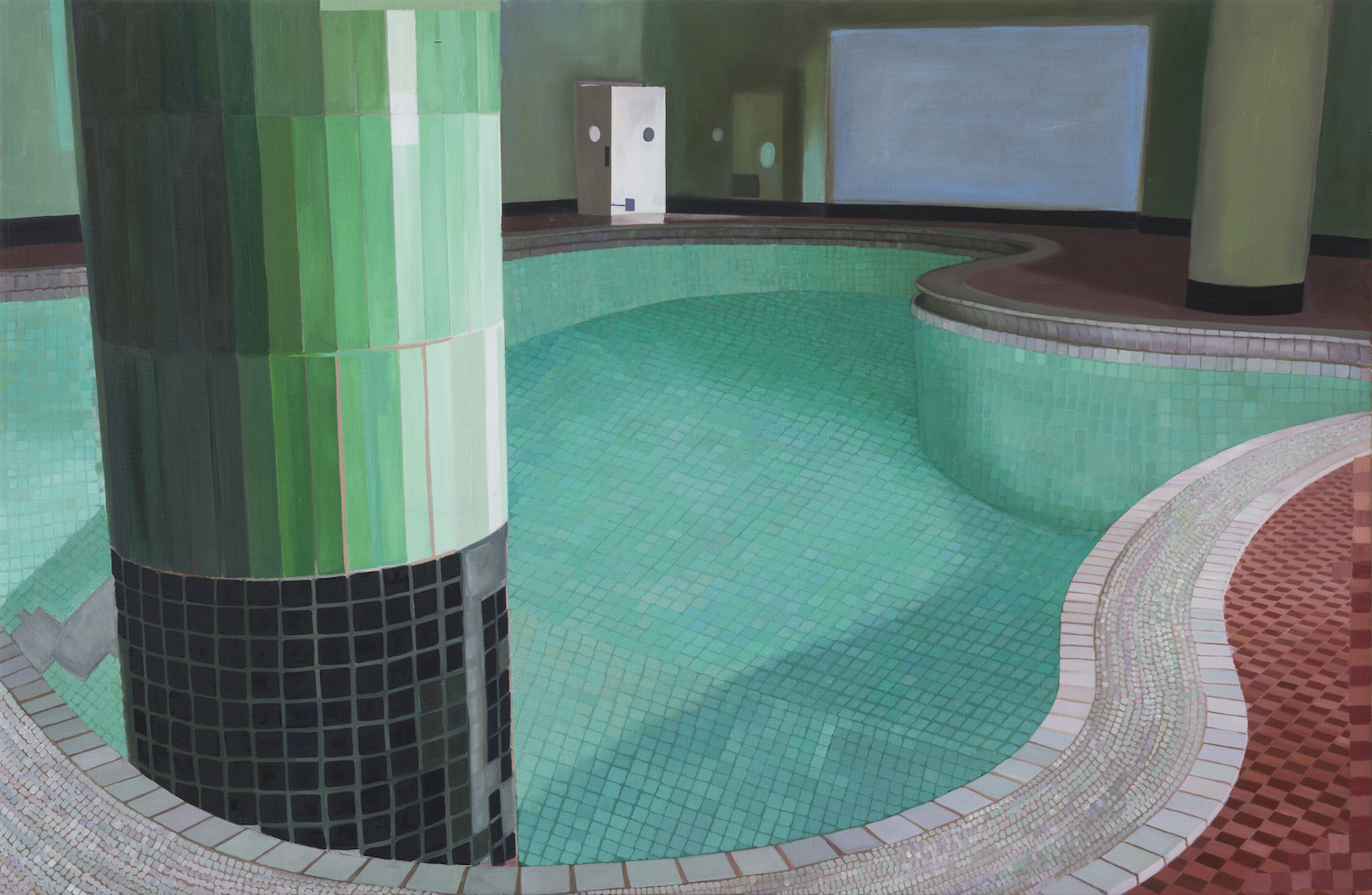 Adriana Varejão, Victoria Miro Venice
Brazilian artist Adriana Varejão has a longstanding preoccupation with two disparate materials: tiles and flesh. In her latest show she explores both, painting submerged and distorted surfaces in public baths and saunas, as well as creating three-dimensional slabs that reveal mysterious, meaty innards.
Instagram Account of the Week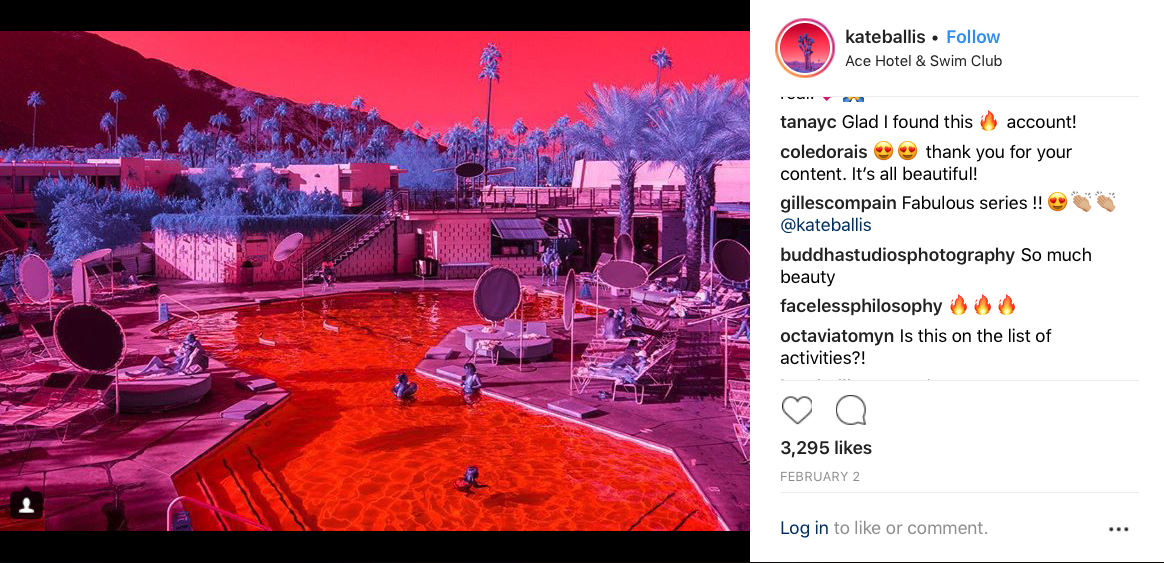 Kate Ballis (@kateballis)
Kate Ballis's feed is chock full of candy-coloured images made with her bespoke infra-red camera. The photographer has travelled the world, capturing everything from American suburbia to the Australian outback in flaming-hot pink, purple and red hues, making these familiar landscapes appear as if they're from another (highly kitsch) planet. She's been uploading new work to coincide with her exhibition at Garis and Hahn, opening in LA on Sunday.