Usually when we speak to, or write about artists, it's to discuss work that has already been made—perhaps their most recent works, their most famous or celebrated. But we never really hear about their "dream" projects, those that remain unrealised, perhaps as sketches or maquettes, or simply stored in the minds of their would-be creators. But it's in these utopian spaces that the most fascinating insights can sometimes be found: why didn't they happen? What went wrong? Will they ever happen? What are the constraints that were so strangling that even the most creative of practitioners simply can't realize their dreams?
Sometimes, of course, it's down to the dry, boring, frustrating realities of art-making: perhaps a lack of funding, a once-enthused collaborator pulling out, or maybe the technology it would take to make such a project simply doesn't exist yet. Sometimes, though, it's juicier than that: maybe the work was censored by galleries, commissioners or governments. Or maybe—although we can often fall into the trap of seeing artist types as relentlessly bold and creative—they just didn't dare to make the work of their dreams.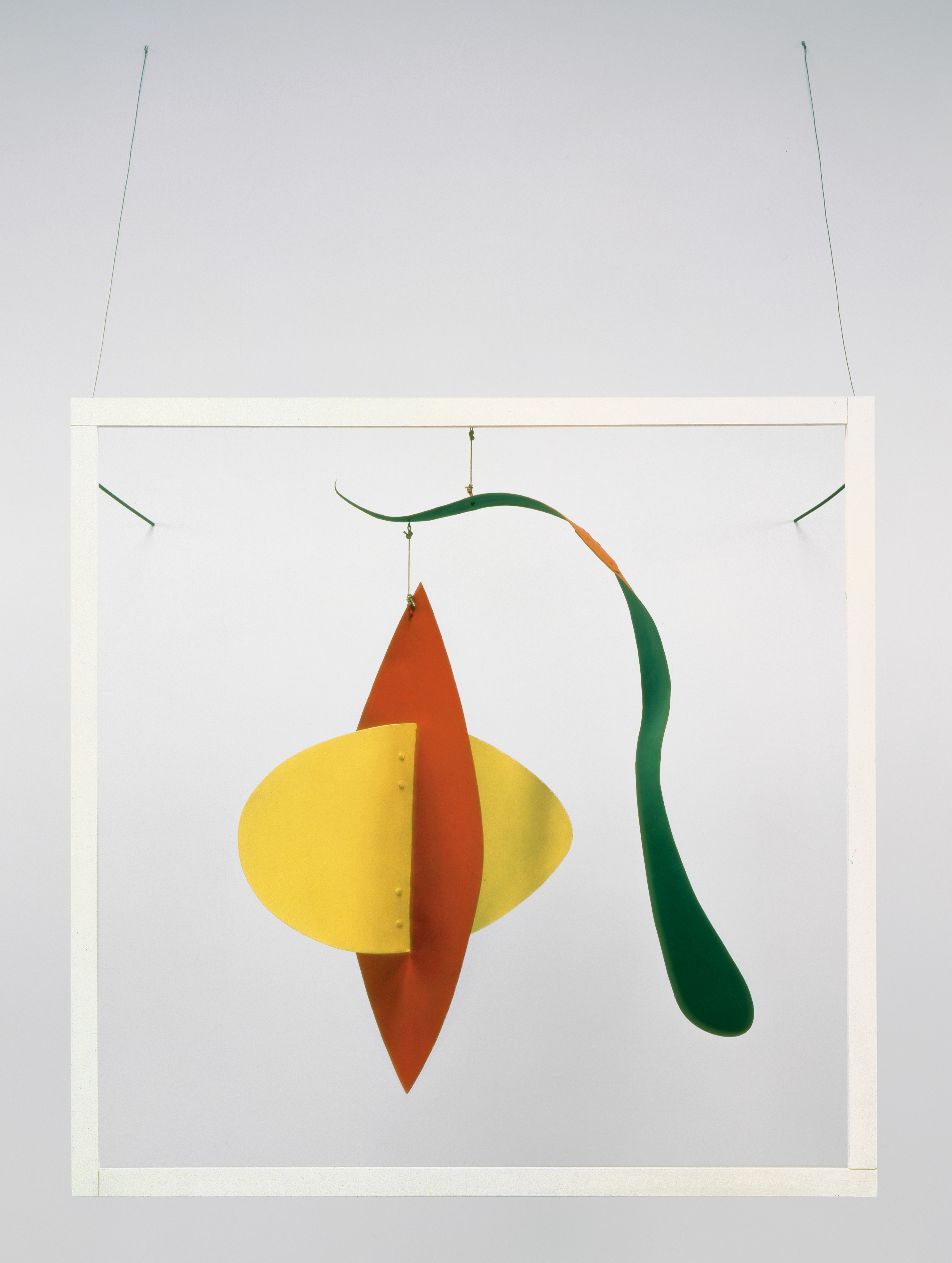 All this makes a new exhibition of unrealised work by Alexander Calder—an artist most of us think we know so well ("you know, the mobile guy")—all the more intriguing. In fact, it's made us wonder if we can tell more about an artist from the the projects that don't happen than we can from the ones that do.
"Calder is about intimacy—your body has to be close to the work to have a resonating, intimate experience"
As Hans Ulrich Obrist, the show's curator, terms it, what Calder creates is more than just sculptures and pretty mobiles—it's "energized spaces". Such spaces feel all the more resonant in the exhibition design of Calder Stories, which was created by Renzo Piano, the architect behind the impressive shimmering building that houses it, the Centro Botín in Santander, Spain. The pieces aren't arranged in linear or chronological order, but using a "grouping" system, as Calder's grandson, Alexander Rower explains, to demonstrate that "Calder is about intimacy—your body has to be close to the work to have a resonating, intimate experience."
Calder had many close working relationships with architects during his lifetime, and the way the space prioritises ideas around highlighting the "energies" of the works, whether they're static or kinetic pieces, is testament to this. His mobile works for which he's best known exemplify this fascination with energy and motion (the word mobile itself draws on the French for "motion" and "motive", coined by Marcel Duchamp in 1931, a fitting summation of Calder's pieces).
It's no exaggeration to say that Calder's mobiles were a radical new direction for modern art; their soothing, yet occasionally eerie sways demonstrating the capacity of sculpture to animate a space and those within it. The artist viewed his methods of bending and twisting wire as "drawing" within a physical space.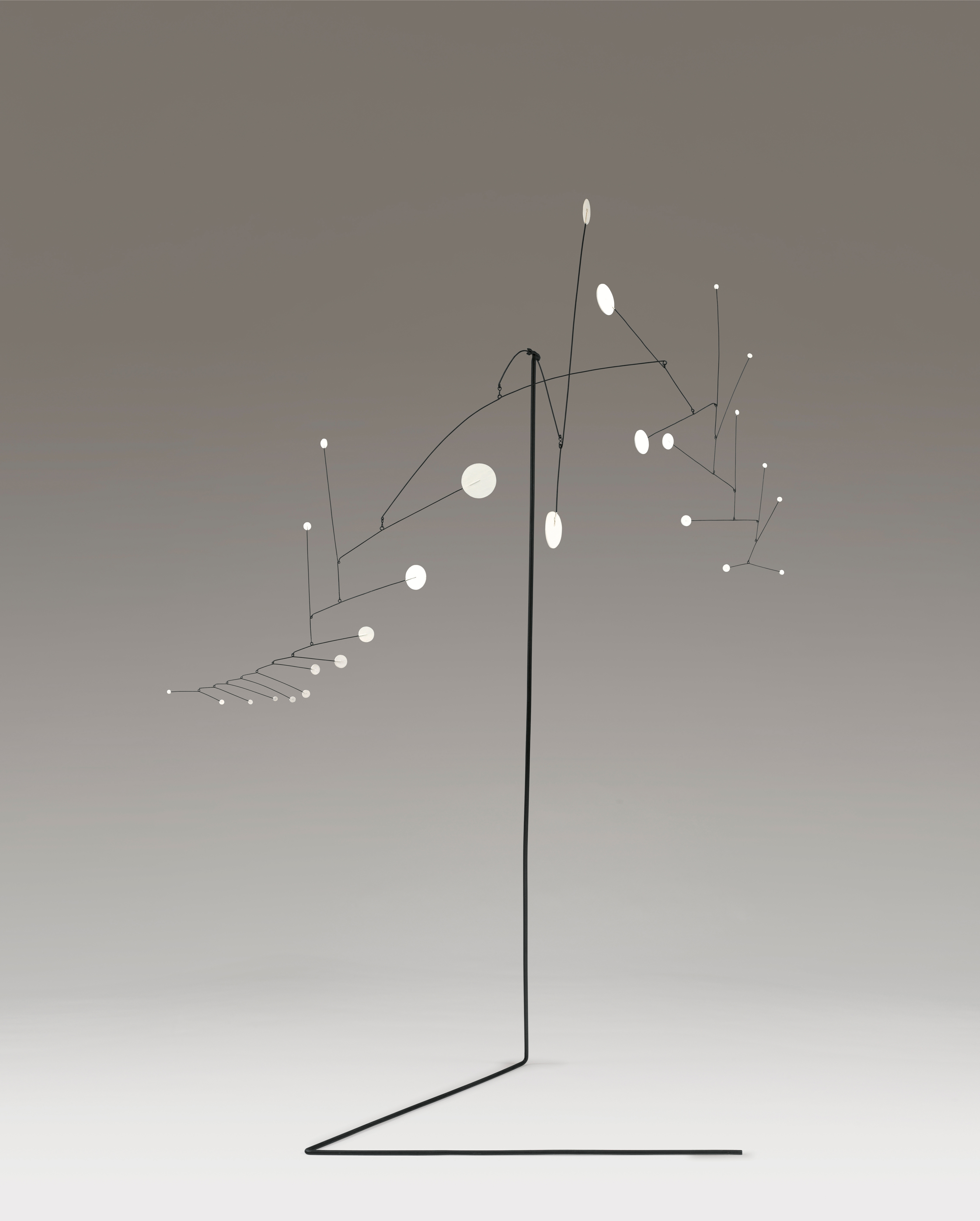 But as this new show proves, there was so much more to his practice than those hanging pieces for which he's best known. To be a visitor within the exhibition, says Ulrich Obrist, is "to be in the imagination of Calder".
Calder Stories showcases around eighty pieces drawn from the Calder Foundation in New York's archives as well as public and private collections; ranging from unexpectedly figurative-leaning sculpture pieces, to ideas for performance-based works, to stage sets for a film by Agnes Varda, to maquettes—or "models for monumental ideas"—in the words of Ulrich Obrist. The works range from early career pieces to those created right up to Calder's death in 1976.
Most of the projects in the show were unrealised—and according to the principles of the Calder Foundation, never will be—some are simply lesser-known works, or those with little-known stories behind them. At one side of the exhibition space sits a boldly coloured car, for instance, which went on to be the first in the now-fame series of BMW Art Cars, since designed by artists including Andy Warhol, John Baldessari, Olafur Eliasson, Jeff Koons, Jenny Holzer, and more. Calder's 1975 design was created for French auctioneer and racing driver, Hervé Poulain; and uses broad sweeps of primary colours to give a sense of dynamism, even when static. Which is probably a good thing, since during the Le Mans endurance race for which the car was created, it suffered technical issues and had to retire early, never to be raced again.
Collaboration is a key theme in the show; and pieces that he worked on with architects Wallace K. Harrison and Percival Goodman, are on show, as well as one of the projects we found most fascinating, a proposed ballet project with composer Harrison Kerr. Calder was working on ideas for set designs for a proposed ballet with Kerr, and the crude drawings he created to delineate his set designs—including what the artist termed "ballet objects"—are exhibited, with simple notes scrawled onto paper that, rather humorously, read things like "plop, plop, plop" to demonstrate the movement of water that he envisaged.
At the centre of the show is a series of more than twenty beguiling bronze pieces from 1944, that Calder created at the suggestion of Wallace Kerr, for a building in the Modernist International Style. Had the project have worked out, these pieces were intended to be cast concrete pieces standing at ten to twelve metres tall. To us, they work just as beautifully in their smaller bronze forms; depicting almost Giacometti-like, long limbed acrobats, starfish, tightrope waters, and shapes informed by flowers, vines and other organic shapes.
Through the drawings, maquettes and a series of animations presented in Calder Stories, we get an insight into how he worked—a process described by Rower as not "calculating", but "intuitive"; despite the fact that Calder studied engineering rather than art. The artist did, however, grow up in a decidedly bohemian environment, and both his parents were artists.
"It's no exaggeration to say that Calder's mobiles were a radical new direction for modern art"
The pieces in the show, and the presentation of his processes, hint at Calder's broader aims in art-making. His pieces work on many levels: they're child-friendly, pretty, often decorative. But their groundbreaking use of space and kinetics demonstrates a wider concern with how art can shift a viewer and a space's connection with the wider world.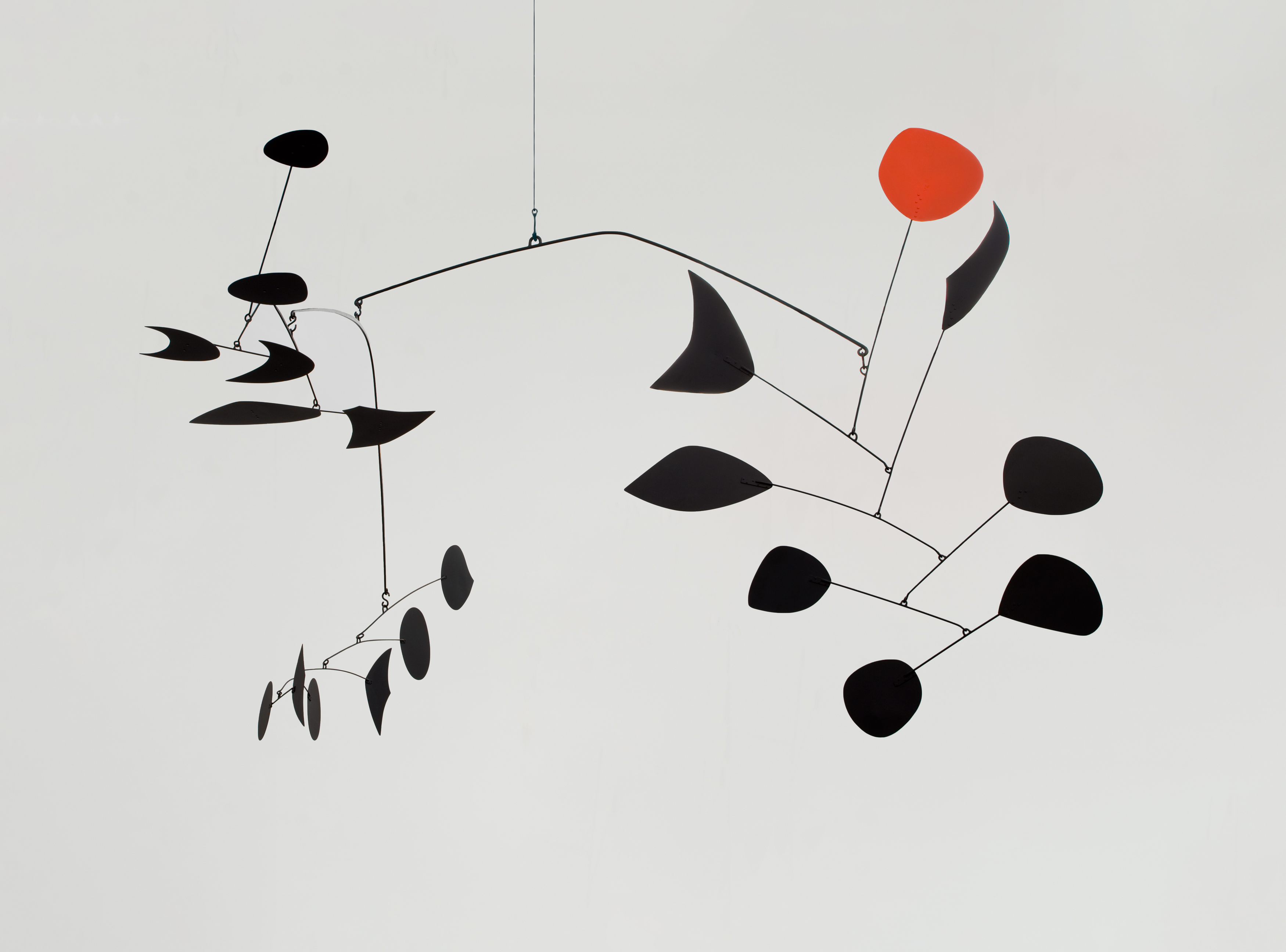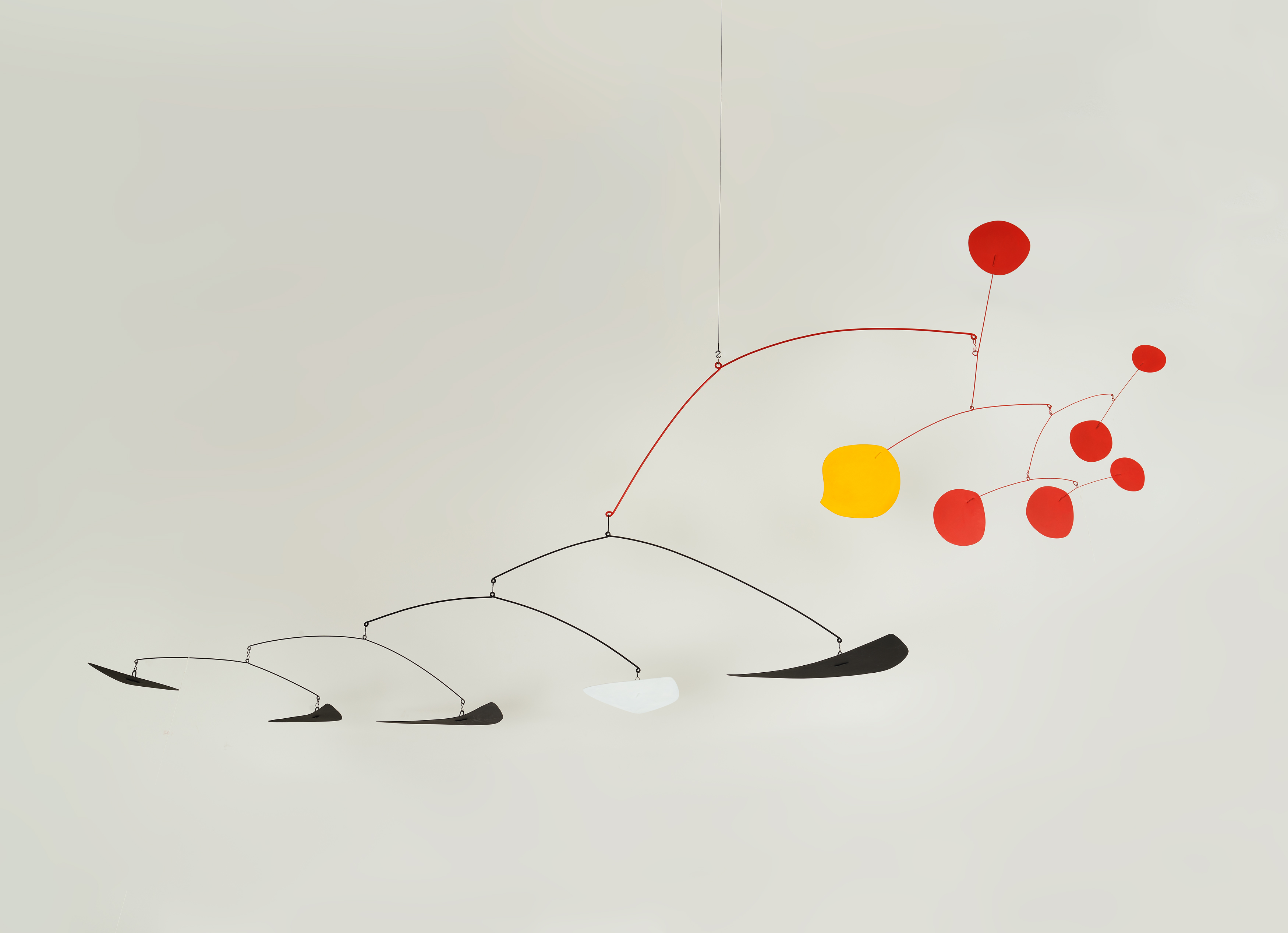 "If you don't get through to what he was really doing, it's just surface decoration," says Rower. "Instead, he was creating dynamic energy exchanges… The mobiles act as antennae to connect and ground you to a universal energy and concept, a non-religious, spiritual concept that's still not understood by science."
He adds: "He wasn't trying to present his own emotional state of mind in his work… He's about the universal collective energy we all have if we open our hearts."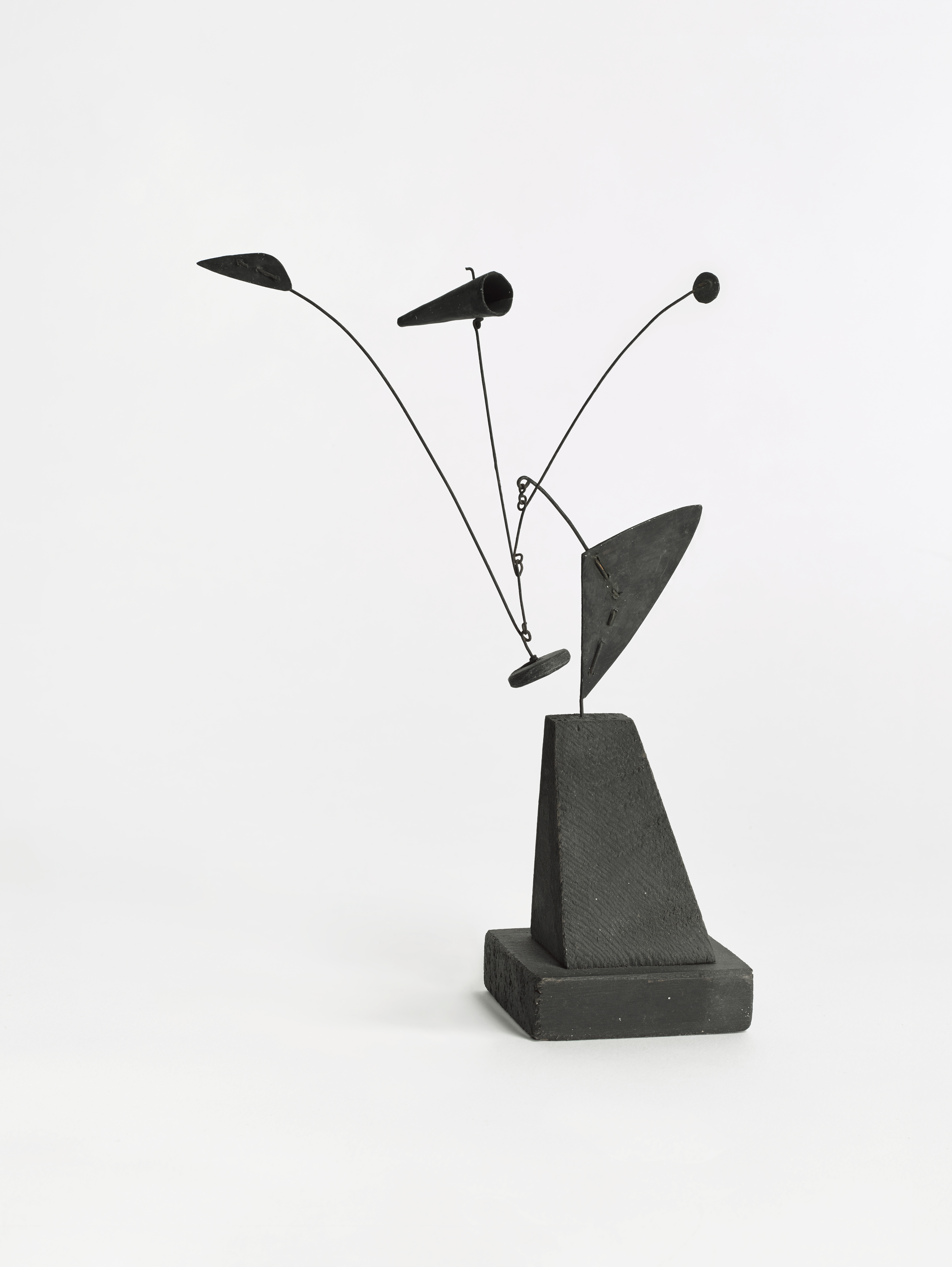 Calder Stories
Centro Botín in Santander, Spain, until 3 November 2019
VISIT WEBSITE