Elephant's Advent Calendar 2017
We asked artists, actors, musicians and more to pick the image that has had the greatest impact on them this year. Click on each window to reveal more (you can't cheat with this one, enjoy one day at a time like a responsible adult).
Sean Scully
"The island of Eleuthera is in the Bahamas. it is isolated and free, mercifully, of big hotels. I painted twenty-two pictures of my son Oisin on its deserted beach. A young beautiful boy in repose, surrounded by his own, self-made protective moat. In colours I imagined."
Richard Cork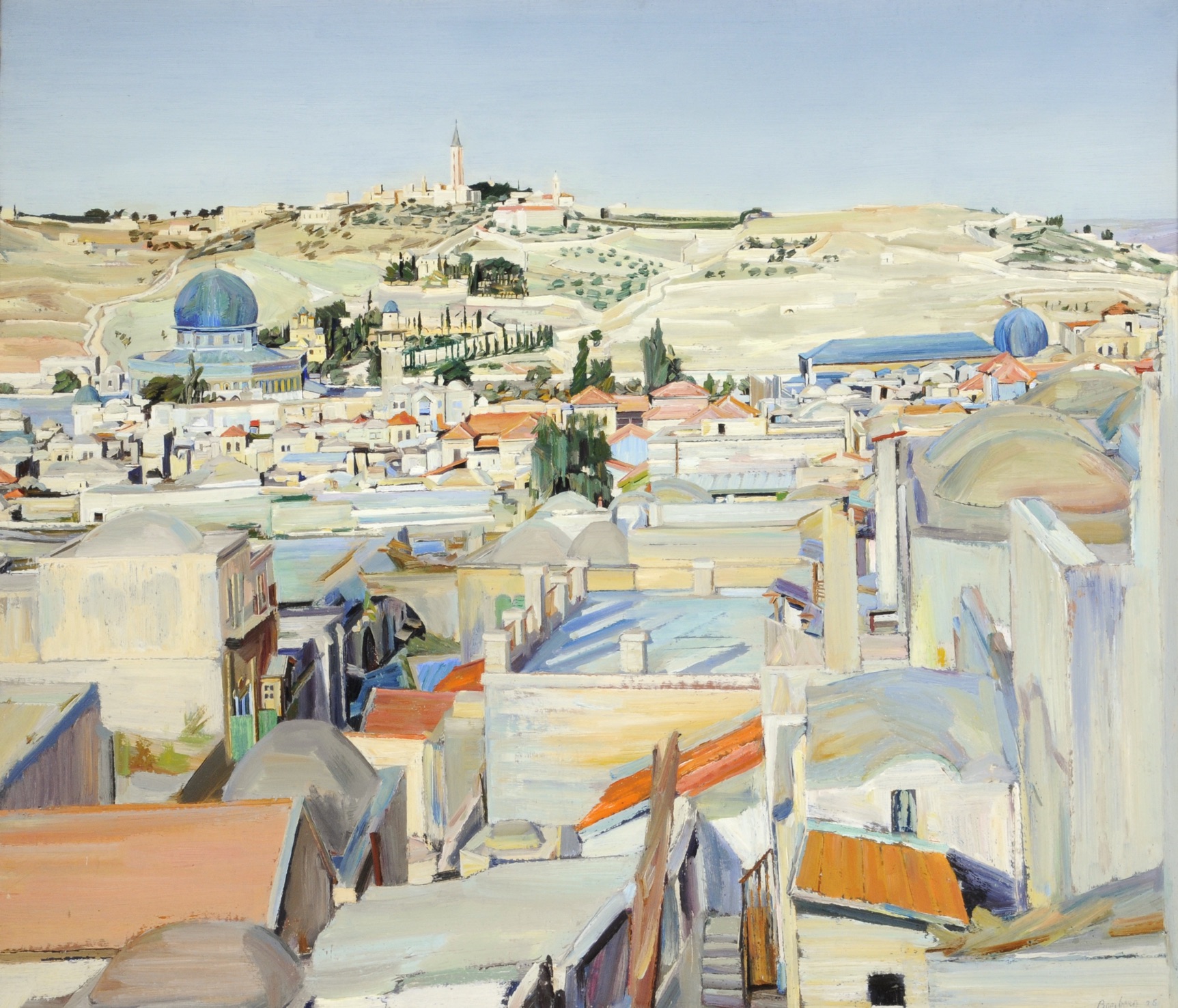 "Among the highlights of the outstanding David Bomberg exhibition, which began at Pallant House Gallery in Chichester, is Ju-Jitsu, a dynamic and audacious painting showing just how radical this 23-year-old artist had become in 1913."
Image: David Bomberg, Jerusalem City and Mount of Ascension, Ferens. Courtesy Pallant House Gallery.
Todd Hido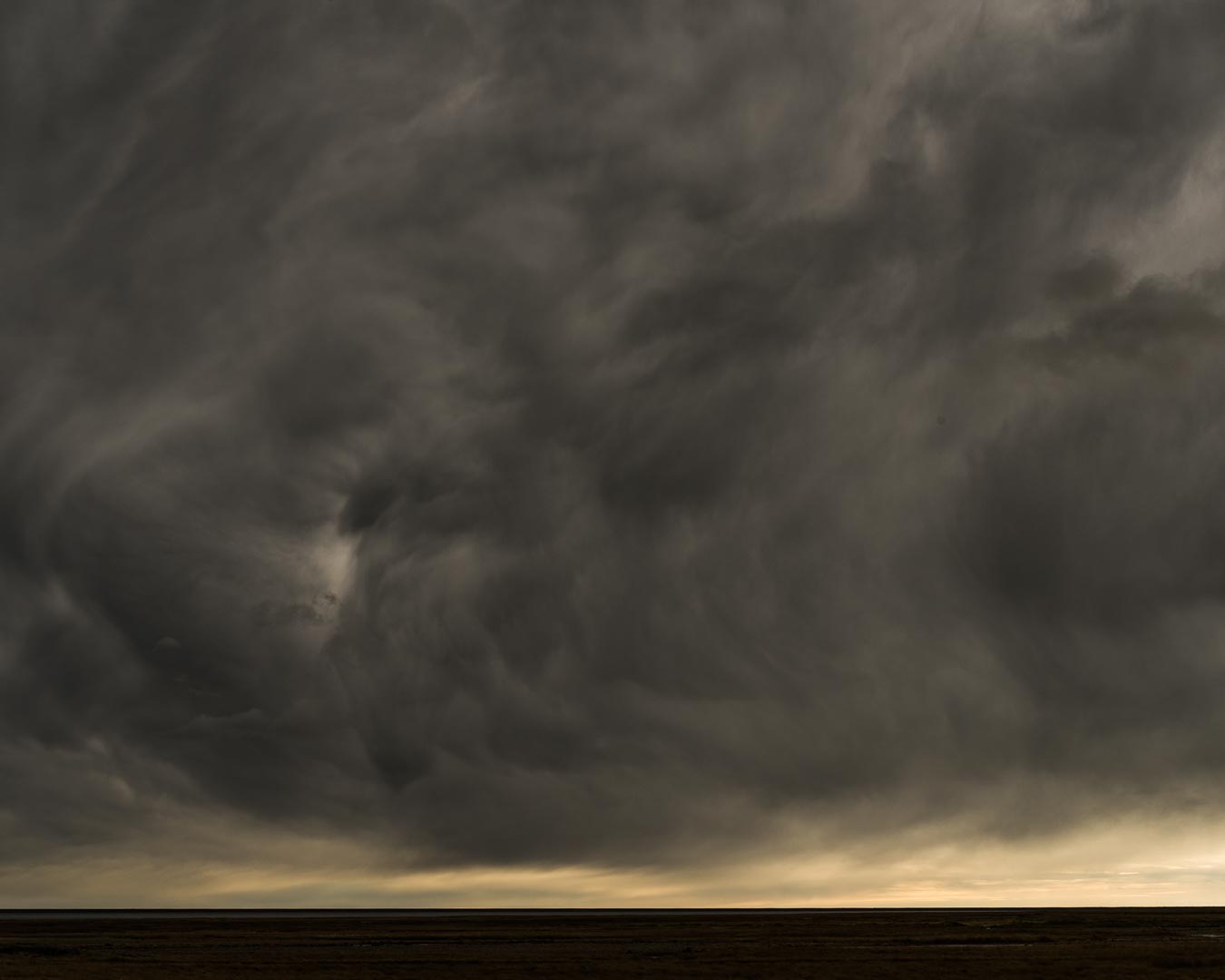 "This picture aptly represents the way I feel this year has been. It is a dark and monstrous cloud that is unfortunately real and more forbidding than any I have ever seen before."
Image: #11755-2192 from the upcoming publication Bright Black World (Nazraeli Press)
Alex Da Corte
"This is an image of a sculpture called Sick To Death by Justine Melford-Colegate. I think she is a brilliant young sculptor whose work is beautiful and searching and funny in a Buster Keaton kind of genius way."
Robert Shore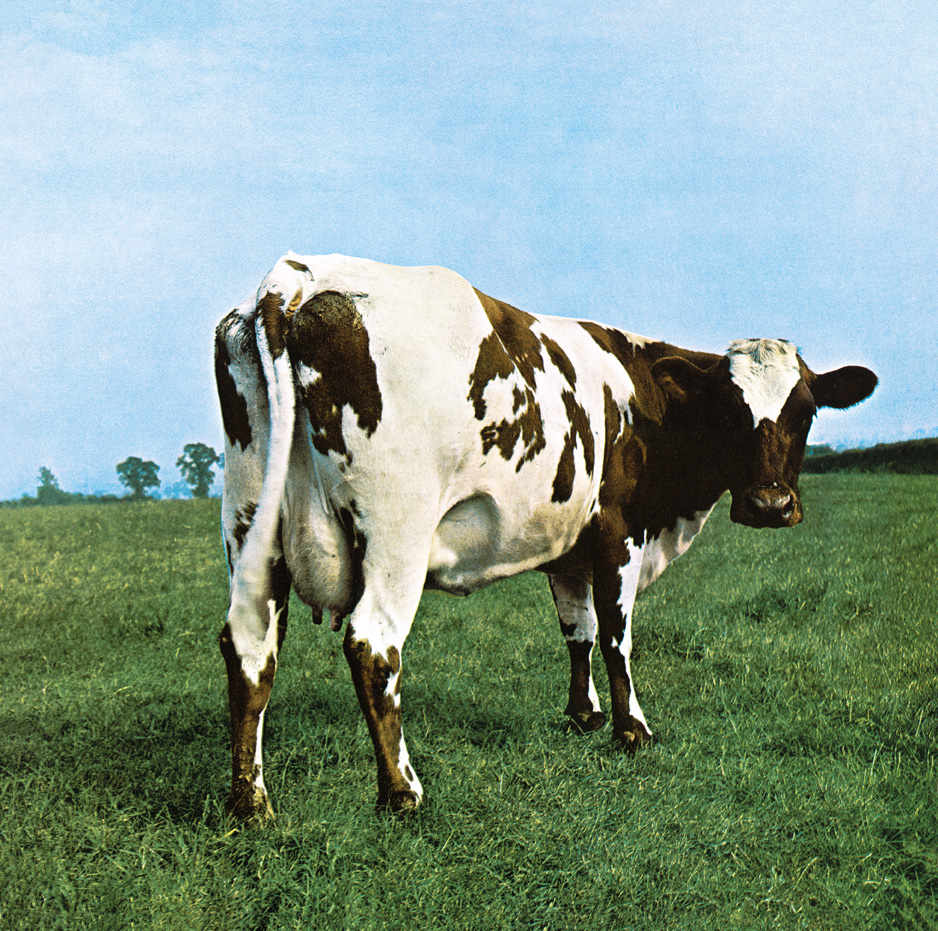 "A great image (by Hipgnosis) from one of the most spectacular exhibitions of the year (Pink Floyd: Their Mortal Remains at the V&A in London): it's amazing how a simple picture of a cow can resonate down the years."
Mother, 1970, Photography: S. Thorgerson © Pink Floyd Music Ltd
Charlotte Jansen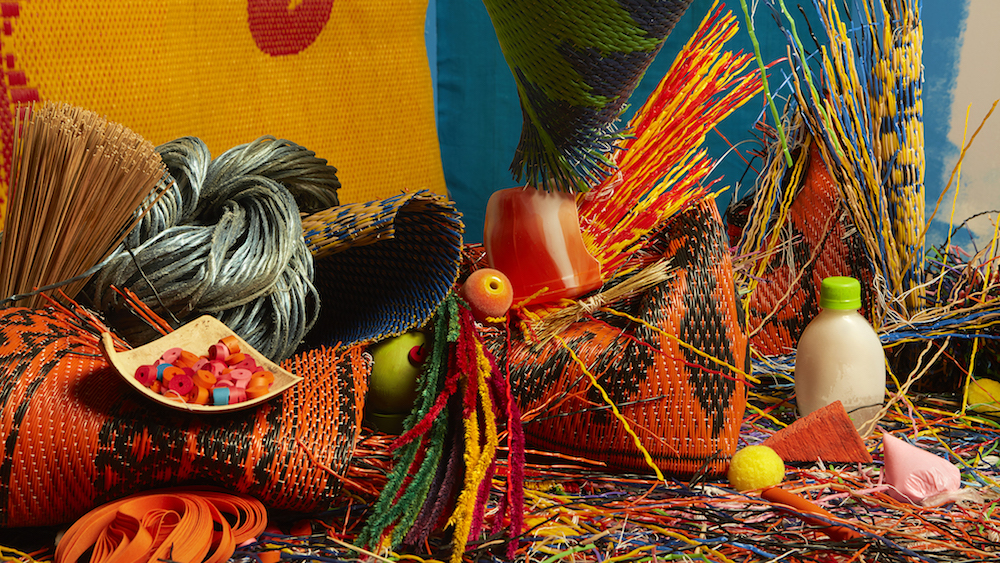 "Dalston-based Lorenzo Vitturi's latest series shot in and around Lagos's Balogun Market (released as a book, Money Must be Made) makes me very happy. He captures all the colour and chaos without falling into the cliché of the foreign/western eye. I've been following his work for a while and he can do no wrong in my opinion."
Reza Aramesh
This is a painting that I saw for the first time this year in Madrid at the Prado museum.
Antonello da Messina, The Dead Christ Held by an Angel, 1475-76. Prado Museum
Ed Fornieles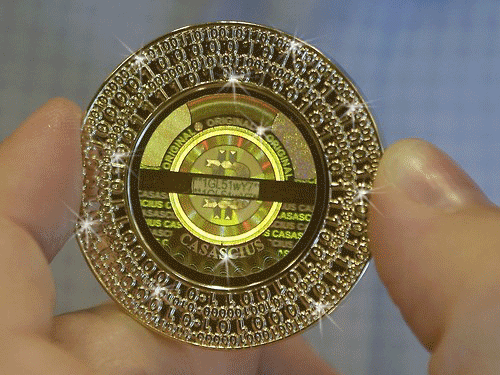 Dean Kissick, bitcoin made me hardcore, hold all
Dean Kissick, bitcoin made me hardcore, hold all
Carolee Schneemann
Comfort and joy within the turmoil.
Deanna Templeton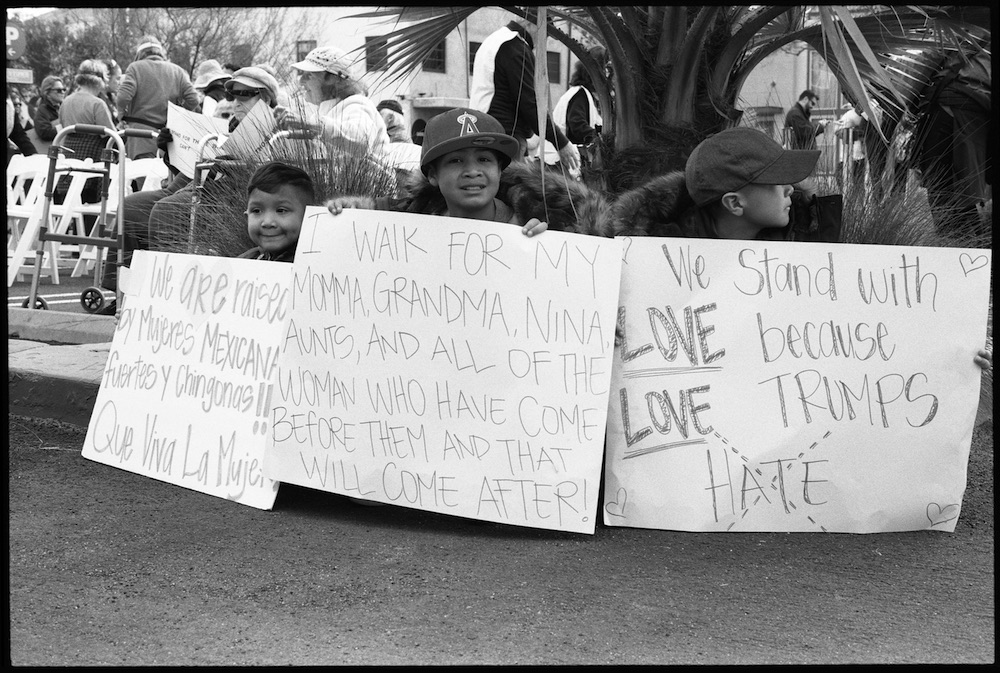 "I chose this photo as a reminder, because on this day, 21 January 2017, I was surrounded by love, strength and fight."
Enzo Barracco
"This photo is part of a collection I created in Antarctica inspired by Sir Ernest Shackleton, it is also the cover of my book, The Noise of Ice: Antarctica with a foreword by Sir Ranulph Fiennes. For me, it is a special photo because it communicates the power of nature but also the evidence of the fragility of our planet."
Hassan Hajjaj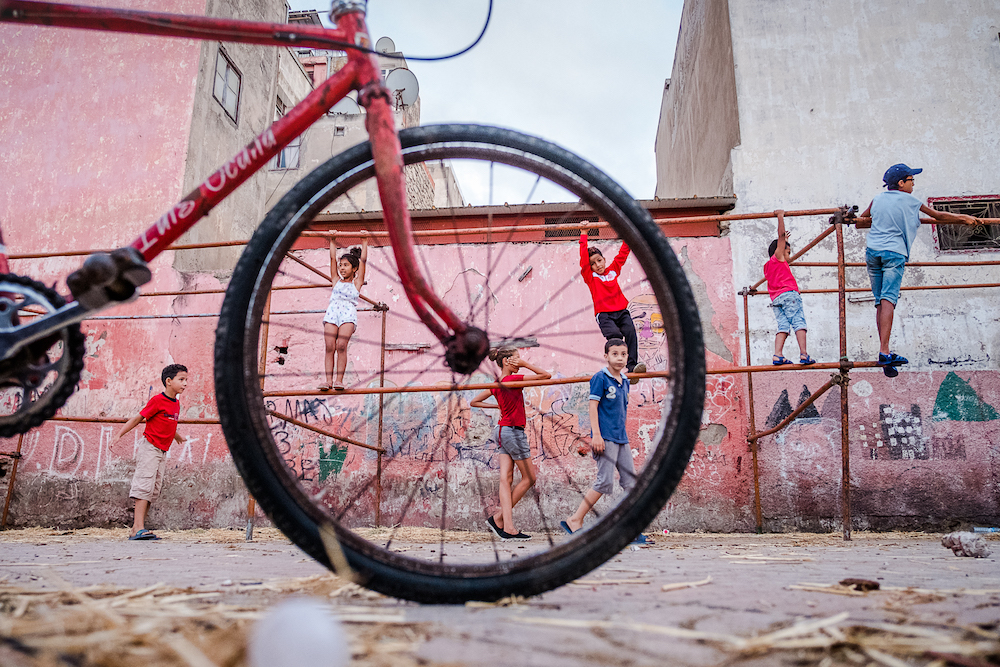 "For me, this image really shows the eye of Yoryias as an artist and the way he captures Morocco that has never been done before. This image also reminds of my childhood. Its all about the 'derb' (street). Yoriyas is a true derb photographer."
Image by Yoriyas Yassine Alaoui
Kellenberger–White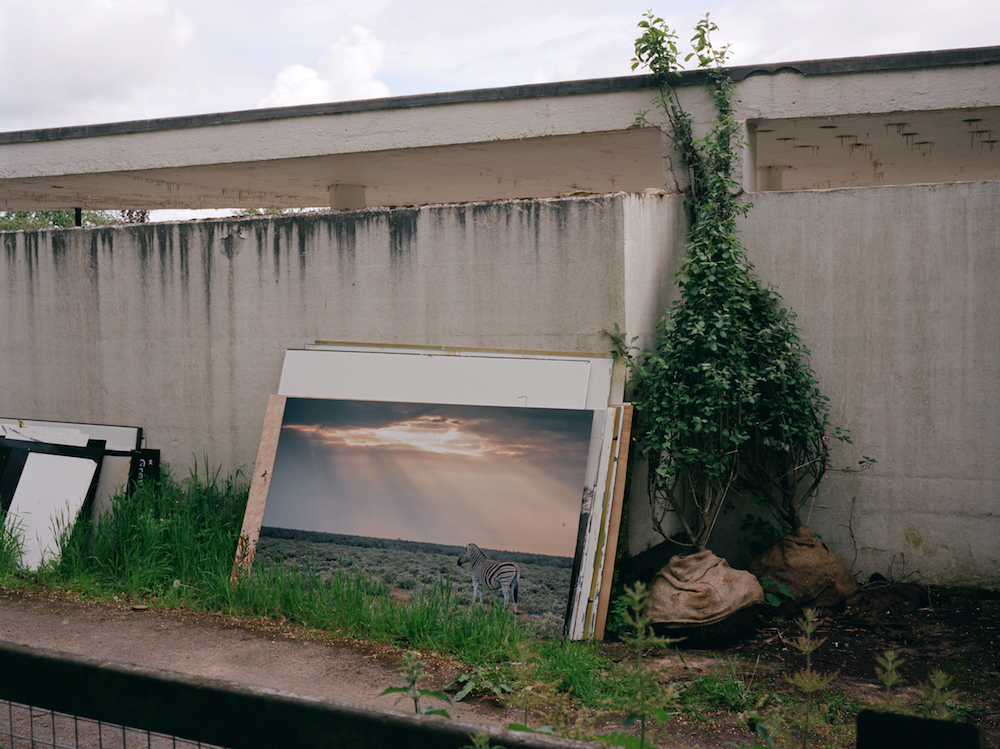 "This photograph was taken at Whipsnade Zoo outside the now derelict elephant house. Designed by architect Berthold Lubetkin in 1935, the elephant enclosure was one of the first examples of building reinforced concrete in the UK. A ubiquitous stock image calendar shot of a zebra and sunset was found on the site—a displaced African horizon in Dunstable."
Photography by Kellenberger–White
Jeremy Irons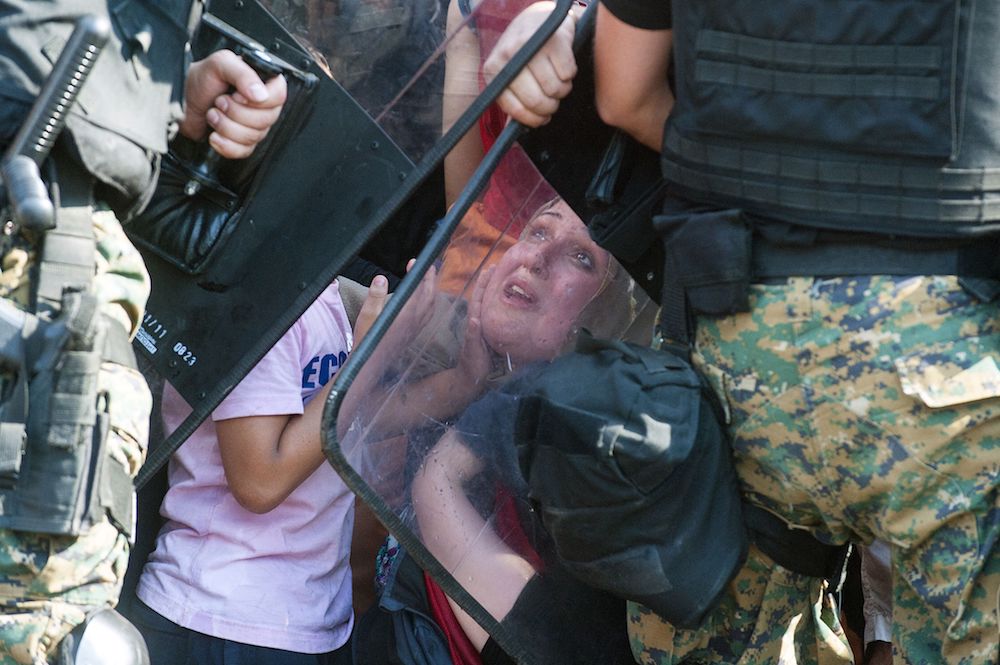 "It is easy to forget the millions forced out of their homes and homeland this past year. Let us remember how lucky we are, and help those who really need us."
Robert Atanasovski/AFP/Getty Images
Zing Tsjeng
"I took this during the Women's March in January. In a month where everything seemed very grey and dismal, the protest gave me a reason to smile. Onwards!"
Rose Wylie
"I choose Chris Ofili's stunning floor-to-ceiling, wall-to-wall grisaille frieze in the National Gallery London. The public's selfies were fixed on the tapestry skill of the Edinburgh weavers in copying his watercolour. They were not at all interested in the small original (which was also there), or in his ancient Egyptian, tomb-like enveloping frieze, with individual and hugely creative faces, which surrounded them both."
Installation view, Chris Ofili: Weaving Magic, National Gallery, 26 April – 28 August 2017 © Chris Ofili. Courtesy the artist and Victoria Miro, London / Venice. Photography: Gautier Deblonde
Melanie Manchot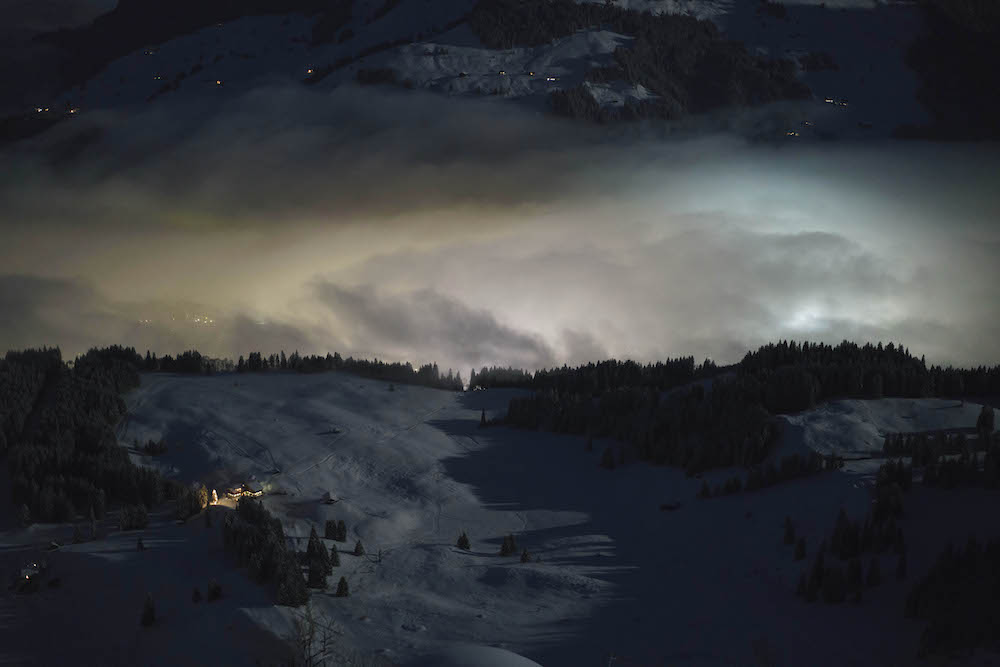 "Recent research in neuroscience suggests that sublime experiences profoundly affect our propensity for empathy. I like the notion that being a wonder junkie might connect us deeply with a sense of self and with others."
Image: 'Above/Below', from a new series of photographs made in the Alps
Emily Steer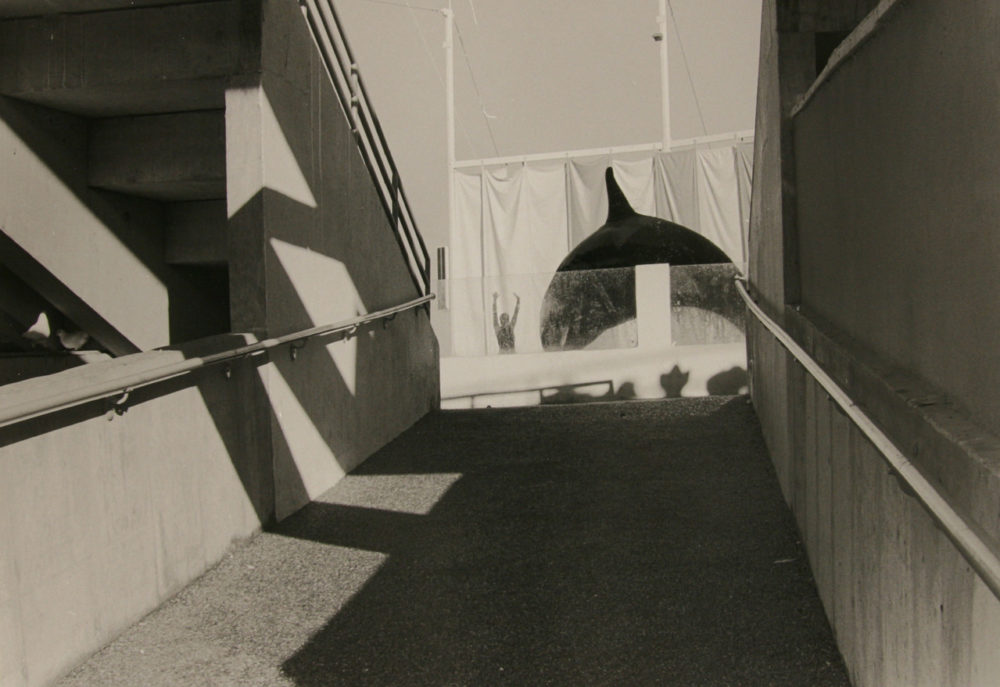 "I have a recurring dream that a killer whale has been concreted underneath a swimming pool that I'm in and it's cracking up through the bottom of it while I'm in the water (stressed much?). I was immediately drawn to this sad and strange image when I saw it at Expo Chicago with Anglim Gilbert Gallery."
Ken Graves, Killer Whale, Miami Beach, FL, 1981. Courtesy Anglim Gilbert Gallery
Chantal Joffe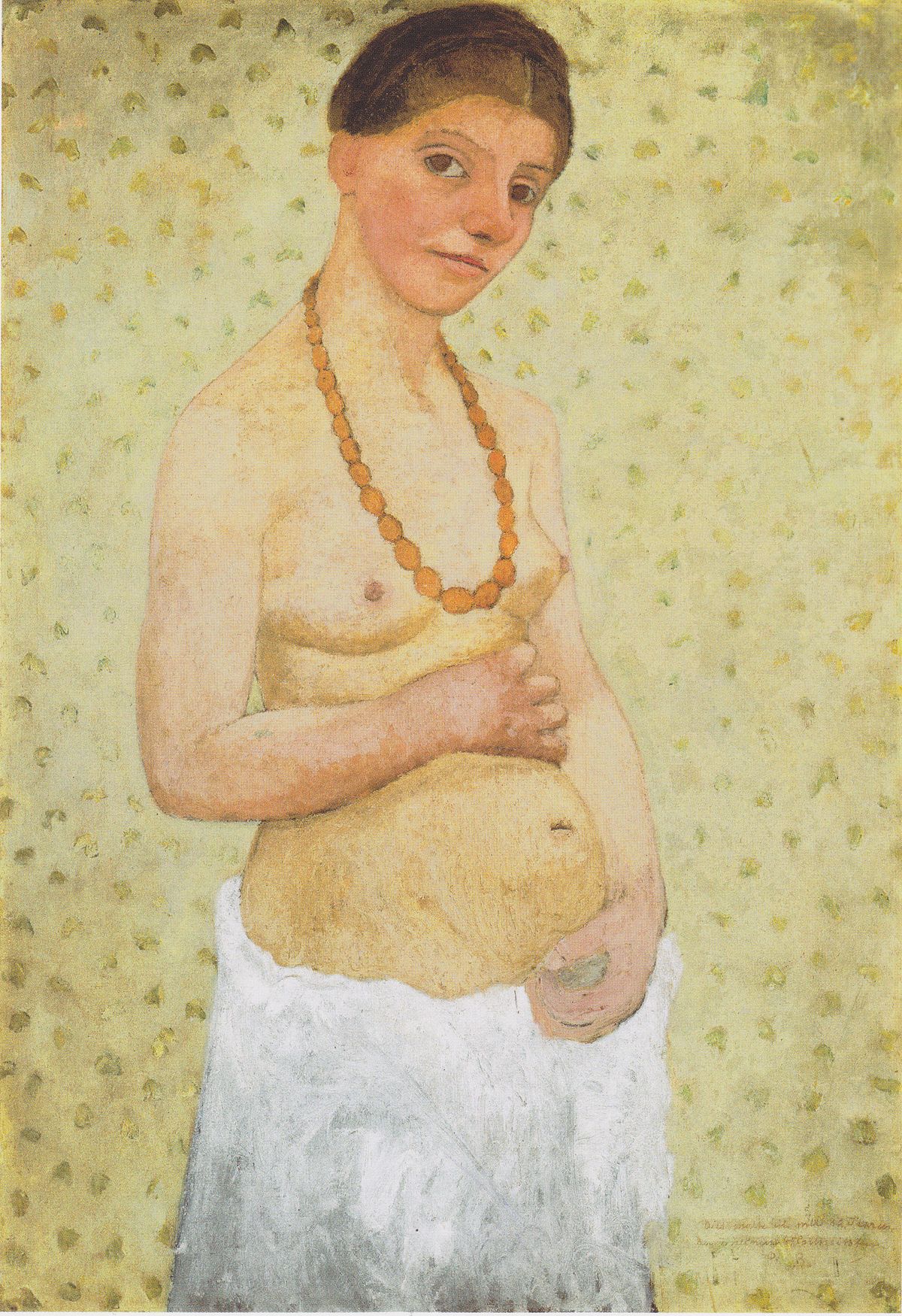 "I saw it in Bremen and it makes me think of women and the choices they make."
Paula Modersohn-Becker, Self-Portrait, Age 30, 6th Wedding Day, 2008
Benjamin McMahon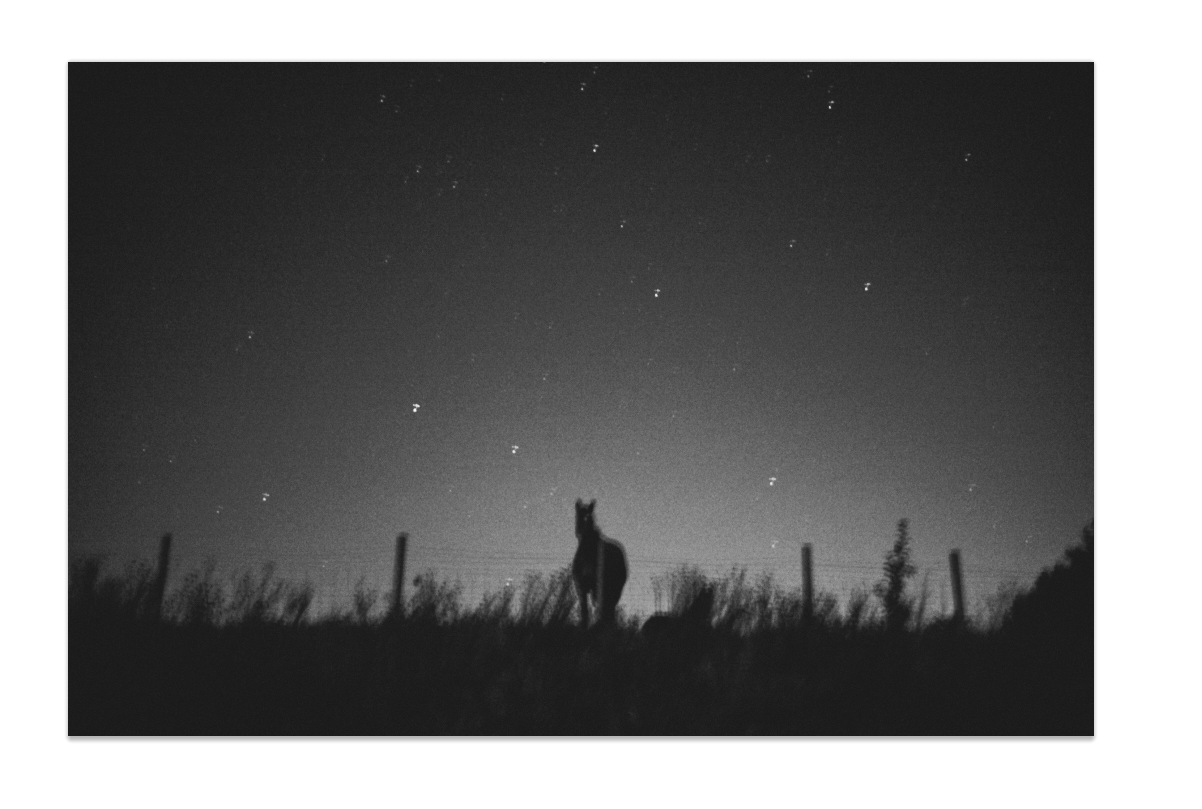 "I took this after walking 35km with my friend Thom. We were on the last stretch nursing a flask of whisky to help us home and stumbled upon this field of horses. Everything was so peaceful and still. I spent this last few years trying to make somewhat poetic pictures and this felt like one for once. Maybe it was the whisky."
Dian Hanson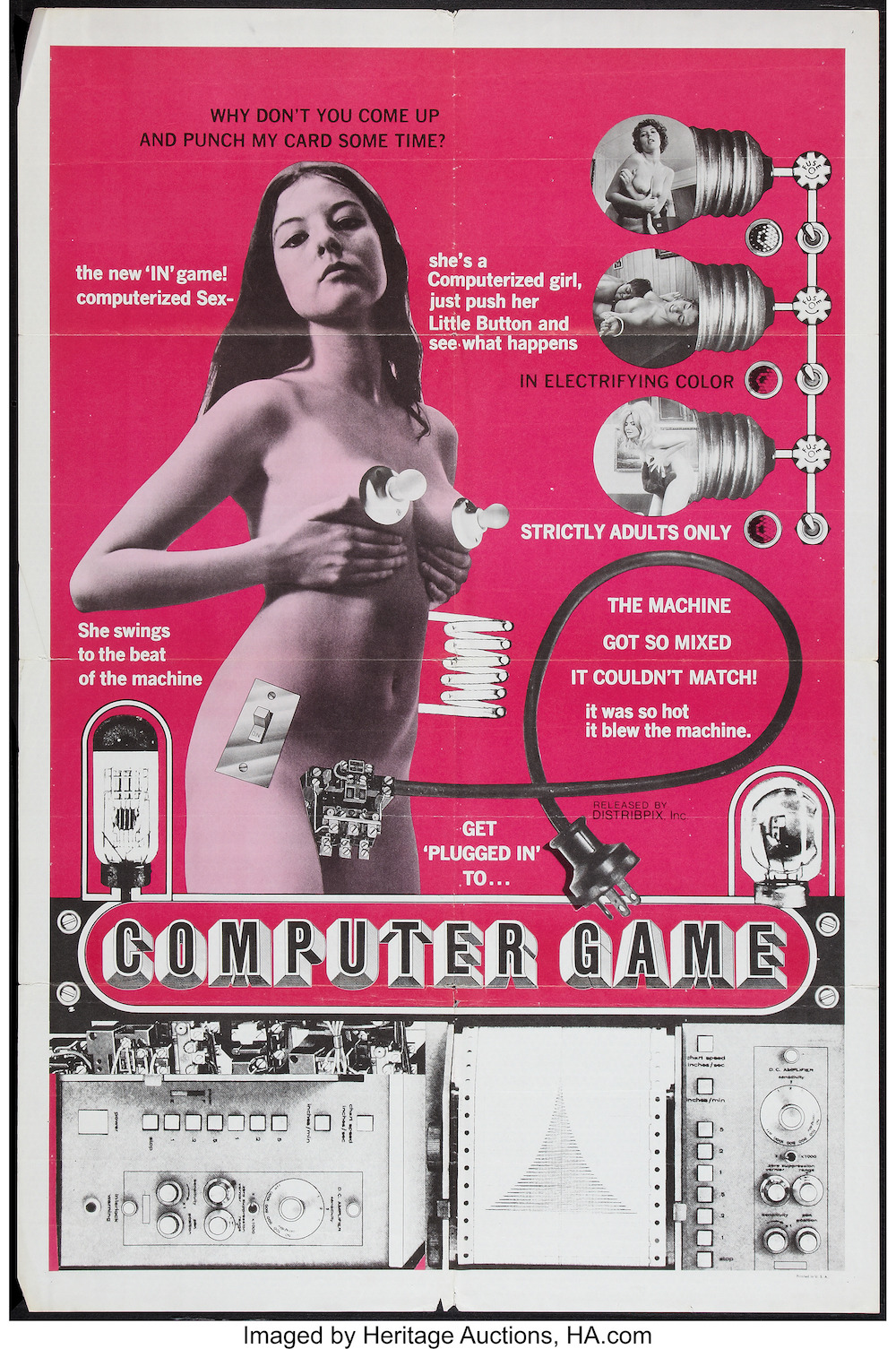 "I'm working on a book tracing the history of sex in film posters and was knocked out by this sexploitation poster incorporating an actual 1973 vintage computer. The innocence of both the sex and computer science makes it my favorite."
Gareth Harris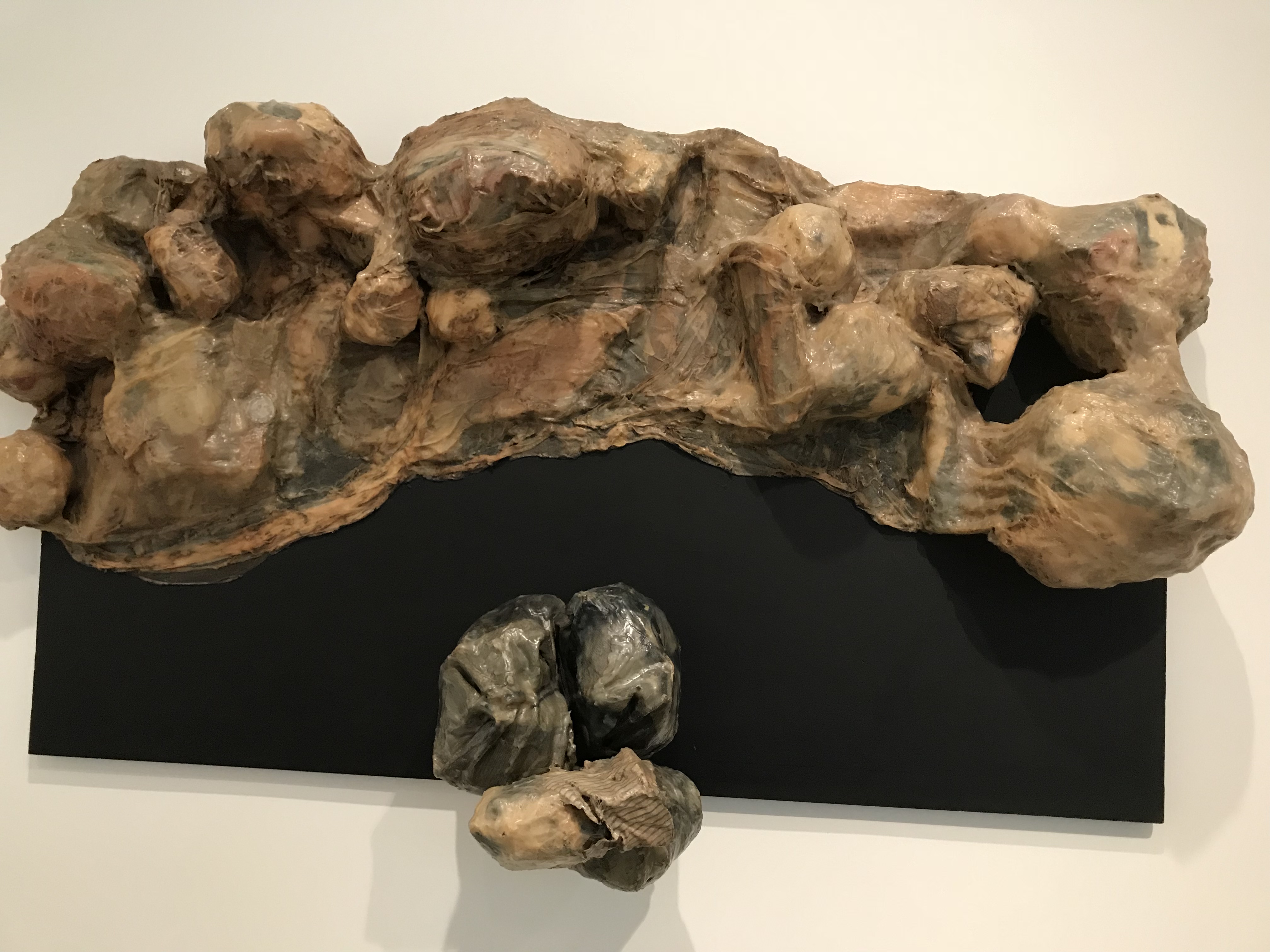 "I think the Alina Szapocznikow show at Hepworth Wakefield (until 28 January) is incredible. Grotesque and poetic in turn, Funeral (1970) is a bulbous wall sculpture, comprising a series of sculptural tumours which are strangely edifying."
Rosalind Duguid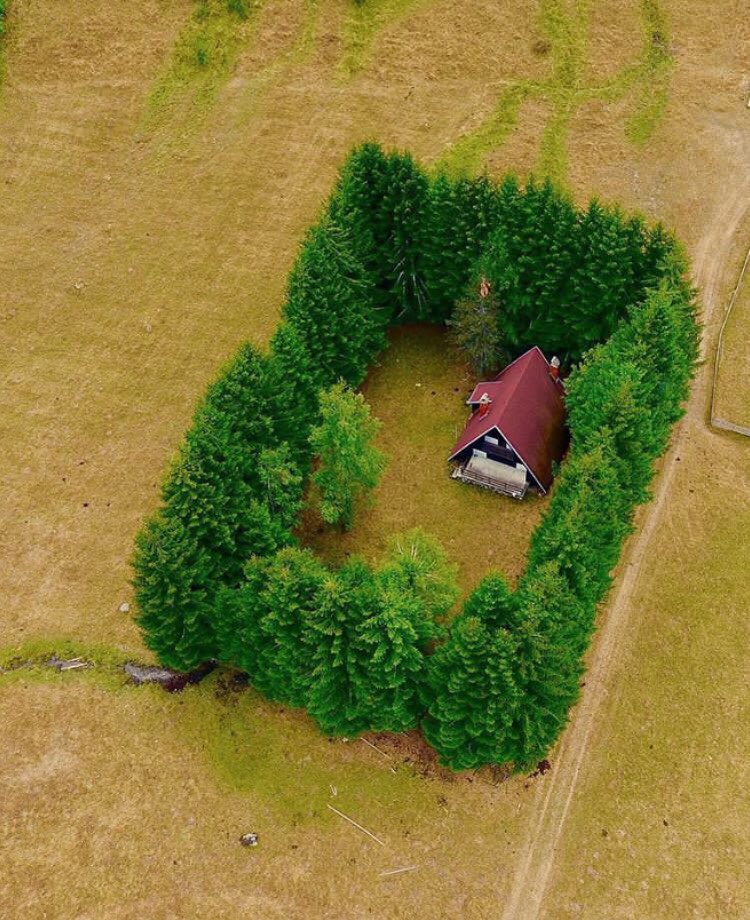 "This is an image I came across this year, and it's hopefully my retirement home. I don't know where it is, but I do know that by the time I'm seventy I'll be there. Mysteriously I can't seem to find its original source anywhere on the internet—so if anyone has any ideas... "
Shezad Dawood
"My image is a still from Lawrence Lek's 'Geomancer' as part of this year's Jerwood / Film and Video Umbrella Awards at Jerwood space, for its beautifully written and digitally constructed narrative mapping the future of neo-Singapore... it's really stayed with me."