What
When The Museum of Old and New Art (MONA) opened in 2011, it immediately aroused strong feelings. A real "experience," it takes the adult playground aspect of art museums to extremes; not for nothing has founder David Walsh has described it as a "subversive adult Disneyland." Approached by ferry, visitors enter by descending down twisting spiral staircases, into a disorientating, deliberately labyrinthine domain. There is a gallery filled with an unctuous black liquid, another with velvet walls. MONA is not a place for white cube purists.
Walsh's vast collection defies categorisation, but shows a marked tilt towards the macabre, the carnal and the grotesque. It includes Wim Delvoye's infamous Cloaca Professional—which imitates the human digestive system, turning food into faecal matter—and Stephen Shanabrook's chocolate cast of a suicide bomber's entrails. But it's not all scandalous: one of the highlights, Sidney Nolan's Snake, is a mural of 1,620 paintings representing the Australian desert in springtime, while a subterranean tunnel contains Alfredo Jaar's The Divine Comedy, an immersive 40-minute journey through the afterlife that requires visitors to wear a safety harness.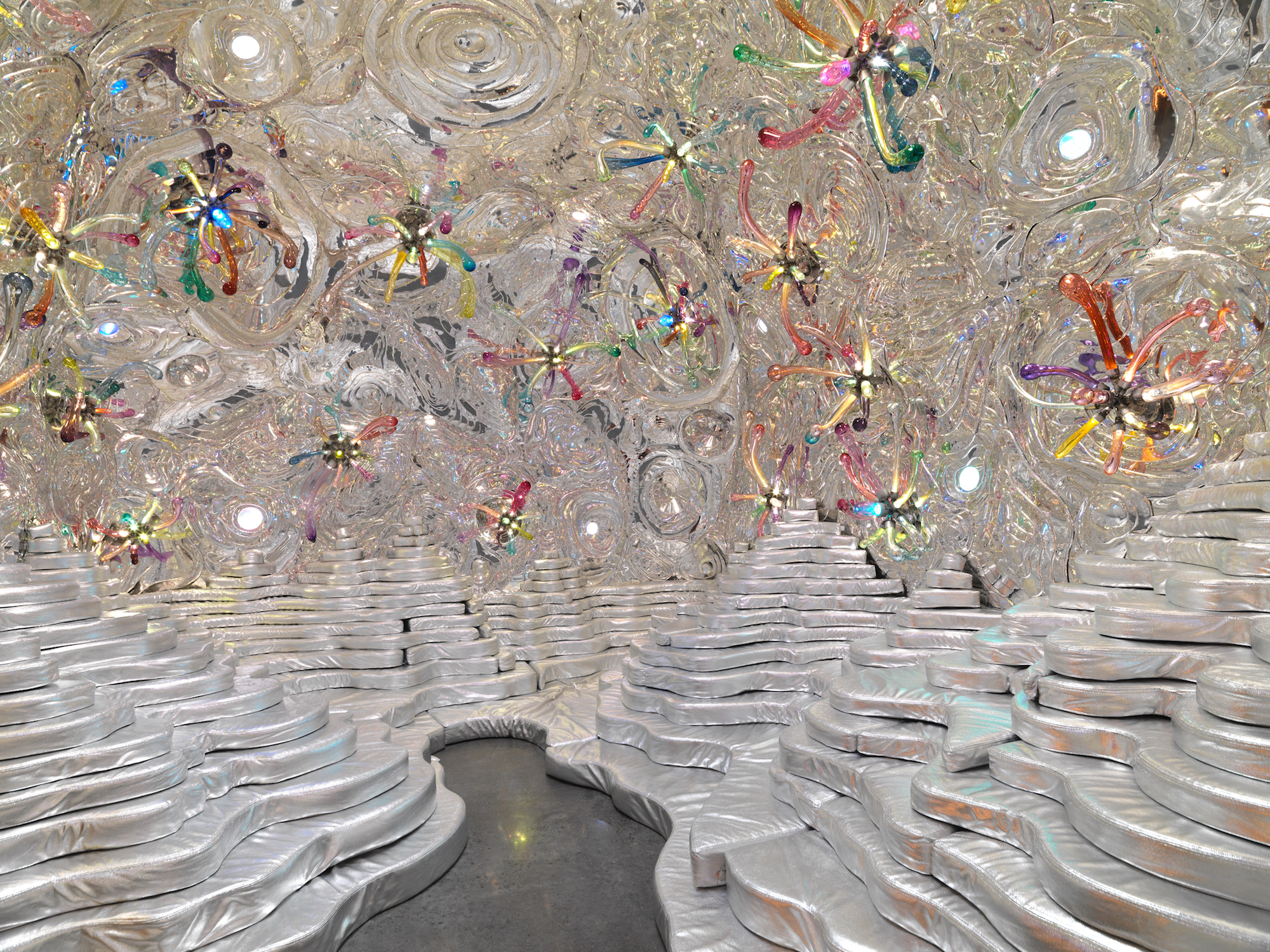 Who
Walsh—who lives in an apartment above Snake, which he can view through floor lights—is not your average art-collecting businessman. Native to an impoverished suburb of Hobart, he made his fortune through applying his mathematical studies to gambling. He burst into the art world's consciousness in 2009 after making a mortal gamble of his own. He pledged to pay the French artist Christian Boltanski a monthly stipend for the rest of his life, calculated on the assumption that the artist would live for eight more years. If Boltanski died within that time, Walsh would have acquired the artwork for below market value (Walsh lost; Boltanski is very much still alive). Previously a very private individual, MONA has endowed him with something of a celebrity status in Australia, noted as much for his charitable endeavours as his tell-it-like-it-is attitude to sex and mortality.
"The collection defies categorisation, but shows a marked tilt towards the macabre, the carnal and the grotesque"
Where
A hundred and fifty miles to the south of Melbourne, the island of Tasmania is a lush green haven, teaming with unique flora and fauna. It's also a place with a lamentable human history. In the nineteenth century it was occupied by the British and turned into a penal colony called Van Diemen's Land. Almost all of the indigenous population was forcefully deported to a smaller island, where a majority of them died. United with Australia in 1901, it is now that country's poorest region. Tourism is one of the island's success stories, and MONA—the largest art museum in the southern hemisphere—is no exception. Although Walsh has taken care to disabuse the notion that the museum represents a "giving back" to the community, it has become something of a beacon for its region's revival.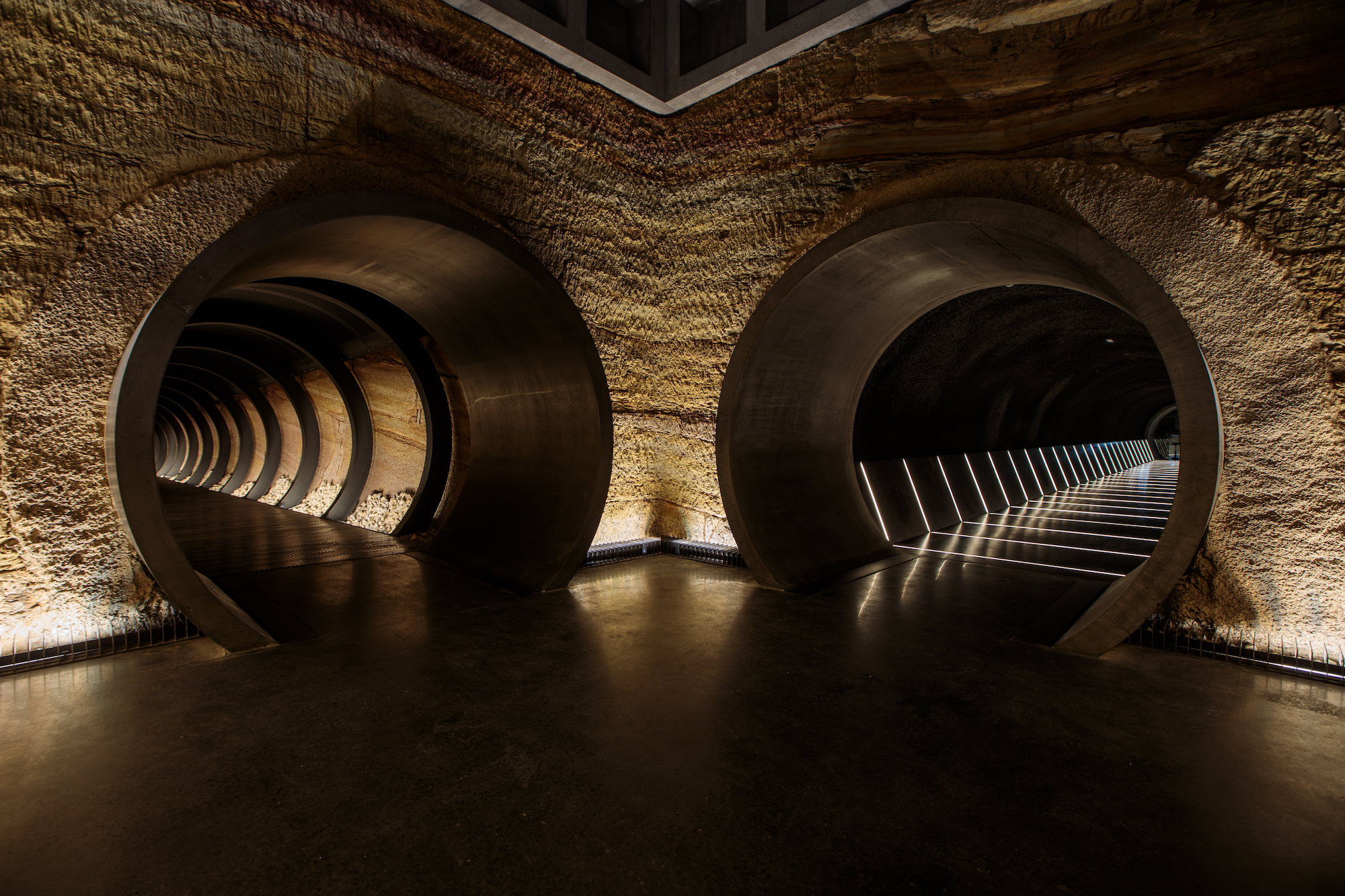 Why
Walsh intended MONA to serve as a riotous rebuttal to traditional museums, which he believed to be "designed to inculcate a sense of inferiority, to prepare you for the instilling of faith."  And its combination of giddy grandiosity and crassness certainly dispels the preciousness that attends many art institutions. Some critics have claimed MONA's confrontational clashes of high and low make it the ideal museum for the age of the internet, while others have hit on its visceral ability to restore art's diminished ability to shock and awe. But what ultimately makes MONA special might be its refusal to dictate to its visitors, and instead rather allow every comer to make up their own mind. That, and the strong, contrary feelings many of its exhibitions evoke—in particular the part-miraculous, part-revolting Delvoye's machine.
All images courtesy MONA