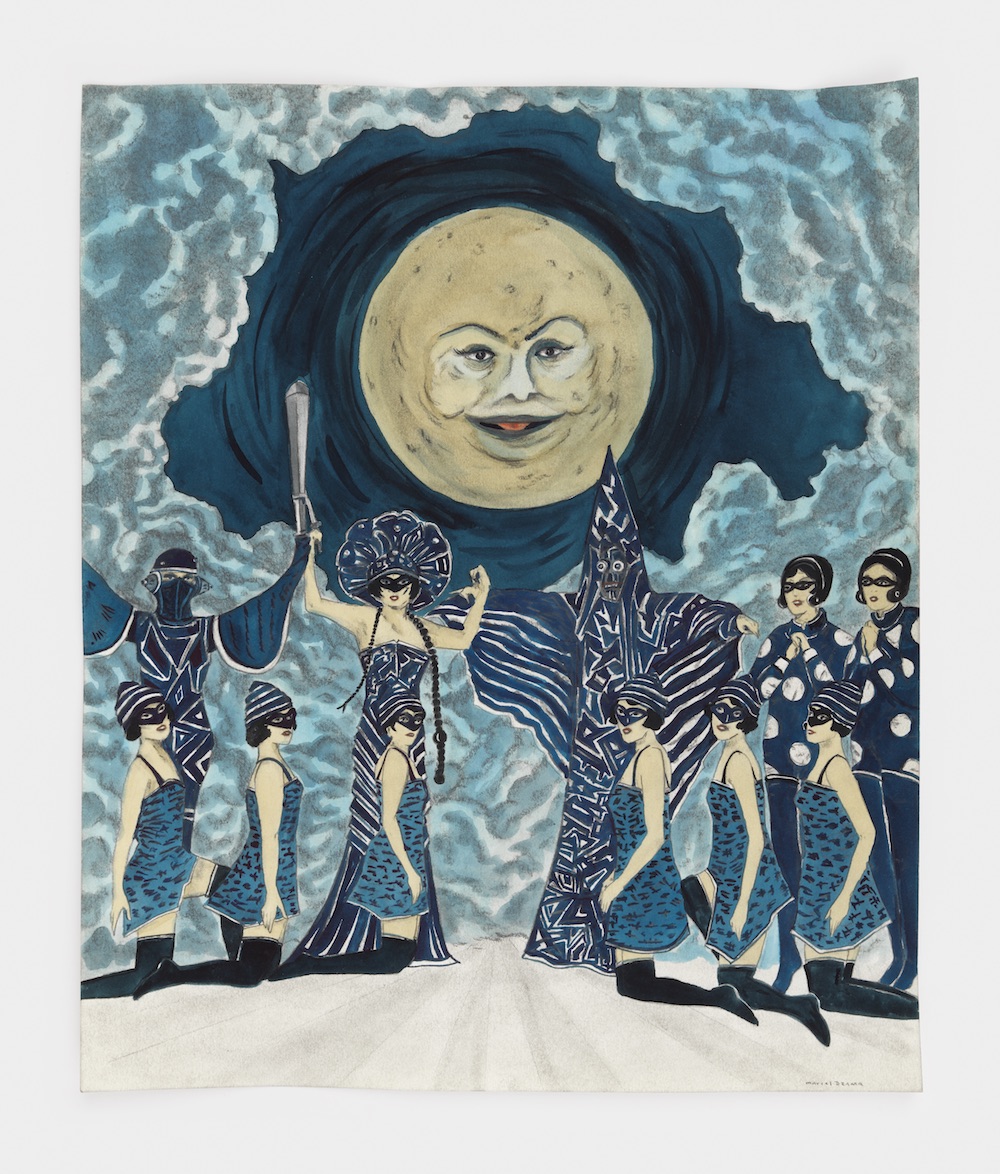 It's no secret that Independent—the art fair with arms in both New York and Brussels—has hit on a winning formula. In a packed fair calendar which barely pauses to inhale, Independent offers a stellar line-up of regularly rotating galleries that bring with them a thoughtfully curated selection of projects. Independent Brussels opens its second edition this week at the city's Vanderborght Building.
Of the seventy international galleries and non-profits that will show this year, roughly one-third have changed from the last edition, taken from Independent's network of friendly spaces. "For each edition we typically aim to rotate at least 30% of the exhibitor list to keep the presentations fresh and dynamic," says Mitterrand, "and part of the reason why we launched the fair in Brussels is so that we could expand opportunities for our gallery network overseas."
Some of the fair's regular galleries are also putting roots down in the city. "Mendes Wood DM from São Paolo, for instance, is opening a space in Brussels the same week as Independent," confirms Mitterrand, "joining other international transplants such as Barbara Gladstone and C L E A R I N G."
Of the many different projects and exhibitions at Independent, The Mask Makers, a group show curated by prolific Canadian artist Marcel Dzama with David Zwirner gallery, is surely a highlight. The selection includes works from R. Crumb, Sherrie Levine and Cindy Sherman amongst others, of course, including good pal and regular collaborator Raymond Pettibon. The works span multiple genres and decades and all relate to the mask as a central theme, linking with Dzama's own interests in Surrealist imagery (and general theatricality).
Independent's development of a close circle of regular galleries since its inception in New York in 2010 is highlighted in the collaborative nature of the gallery projects too, with numerous spaces pairing up and cross pollinating. "We will have an impressive number of projects specifically conceived for Independent," Mitterrand says, "CLEARING and Galerie 1900-2000 will collaborate on a part of their booths, where the artists of one will pick from the inventory of the other; Guillaume Leblon will conceive the entire booth for Jocelyn Wolff, Project SD and Carlier/Gebauer."
Peres Projects are bringing together some of the art world's most dynamic rising stars for a group investigation into the links between pre-modern African art and contemporary art, showing the work of Donna Huanca, Melike Kara, Dan Attoe and Blair Thurman. Similarly to Independent New York's trend earlier this year of showing new and established (or late) artists' work together, Elizabeth Dee gallery will show the work of Leo Gabin—the Ghent-born trio, comprising Lieven Deconinck, Gaëtan Begerem, and Robin De Vooght whose work often explores the collective behaviour enabled by the online world—alongside pieces from the late radical American artist Steven Parrino.
One of the most refreshing aspects of Independent Brussels is its integration within the wider art scene in the city, as supported hugely by the permanent Independent Régence space which is currently showing a dual exhibition from gutsy Montenegrin artist Darja Bajagić and American painter Issy Wood, presented by Carlos/Ishikawa following their solo show of Bajagić's work at Independent New York. "We aim to be a part of this landscape throughout the year," says Mitterrand, "not just during the five days of our fair. For this reason we have a year-round space where we invite galleries from the Independent network to put on exhibitions during two- to three-month residencies. This way they can be fully immersed in the Brussels art scene—for a price comparable to or less than doing an art fair."
'Independent Brussels' runs from 19-23 April at Vanderborght Building. independenthq.com