Who doesn't love an art book? All the joy of seeing your favourite artists' work with none of the hassle of traipsing round a gallery getting your toes trodden on by middle-aged men in square glasses and black corduroy polonecks as they step back for a better look. Anyway, it's too cold to leave the house—much better to snuggle down under a blanket with a big fat book of pictures. And we've got just the book for you. From kitty sushi to shiny gold lobsters, this selection will give you something to sink your teeth into over the decadence of the festive period, and provide welcome distraction from your nan offering you yet another mince pie.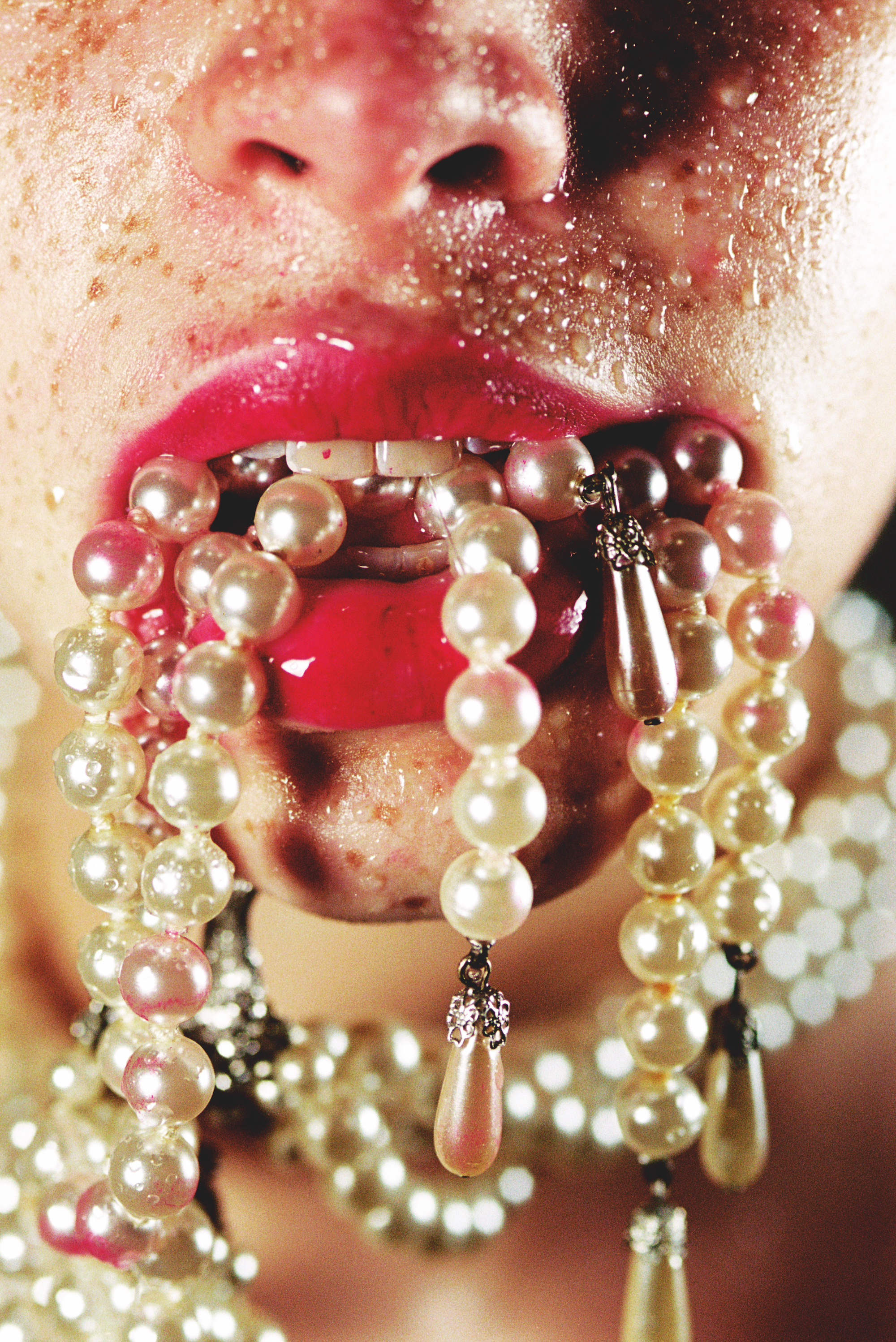 Great Women Artists
Phaidon
It's true that 2019 has been a pretty good year for female artists, as curators seek to bring into the spotlight the women who have spent decades in the shadows of their male peers. However, there's still miles of room for improvement when it comes to female artists getting the recognition they deserve. We bet that this book will help you discover some amazing women you'll be so annoyed you've never heard of before.
Louise Benson wrote: "This is not a mere coffee table book, but a fierce riposte to the historical injustices that remain entrenched in the structures that continue to privilege men today."
Manami Okazaki: Land of the Rising Cat
Prestel
Cats are cute. It's a fact. With their fluffy little faces and their adorable tiny paws, really the question should be why isn't every art book about cats? Anyway, at least this one is. The Japanese are particular fans of our feline friends, and in Land of the Rising Cat, Manami Okazaki examines how cats have become a symbol for everything from religious rituals to social media celebrity.
Holly Black wrote: "While on first glance this book might seem like nothing more than a kawaii extravaganza, Okazaki has gone to great lengths to get to the root of why Japan loves cats so much."
Shannon Taggart: Seance
Fulgur
Okay, we know it's not Halloween any more, but this art book is still really cool. From ghostly glowing swans to telekinetically bent cutlery ("there is no spoon!"), Shannon Taggart's photos will have you checking under your bed for ghosts every night. But in a fun way.
Emily Gosling wrote: "The images veer from very haunting and eerie to the sort of cute snaps you'd find in your mum's dusty, stashed-away photo album of Butlins holiday snaps from the eighties—all gaudy colours and people seeming to have a good time."
Paul Moorhouse: Bridget Riley, A Very Very Person
Ridinghouse
Bridget Riley is one of the few female artists whose reputation precedes her. Paul's Moorhouse takes a rare in-depth look at Riley's early life, making for a really interesting read that you can stuck into over the festive period. Bridget Riley, A Very Very Person is Very Very good.
Emily Gosling wrote: "Riley's prospects didn't look great; and A Very Very Person makes you work right to the end to find the turning point—the catalyst that explains when the Bridget Riley who flunked Goldsmiths became Bridget Riley the household name, and one of the few artists that even your mum has heard of."
Pieter Hugo: La Cucaracha
Editorial RM
A deep dive into the themes of sex, death and spirituality in Mexico, Pieter Hugo's La Cucaracha is a humorous, emotional and colourful perspective of Mexico from an outsider's perspective, which nonetheless remains always respectful and appreciative. Perhaps this book can offer us tips on how to keep things courteous when political differences inevitably become the topic of conversation at the Christmas dinner table.
Charlotte Janson wrote: "Hugo doesn't avoid the stereotypical images of Mexico—Frida Kahlo flower crowns, cacti, religious effigies and rancheros all appear—but when he confronts them with his camera, they don't look the way we expect. This is a series about sex, and death—interpreted explicitly."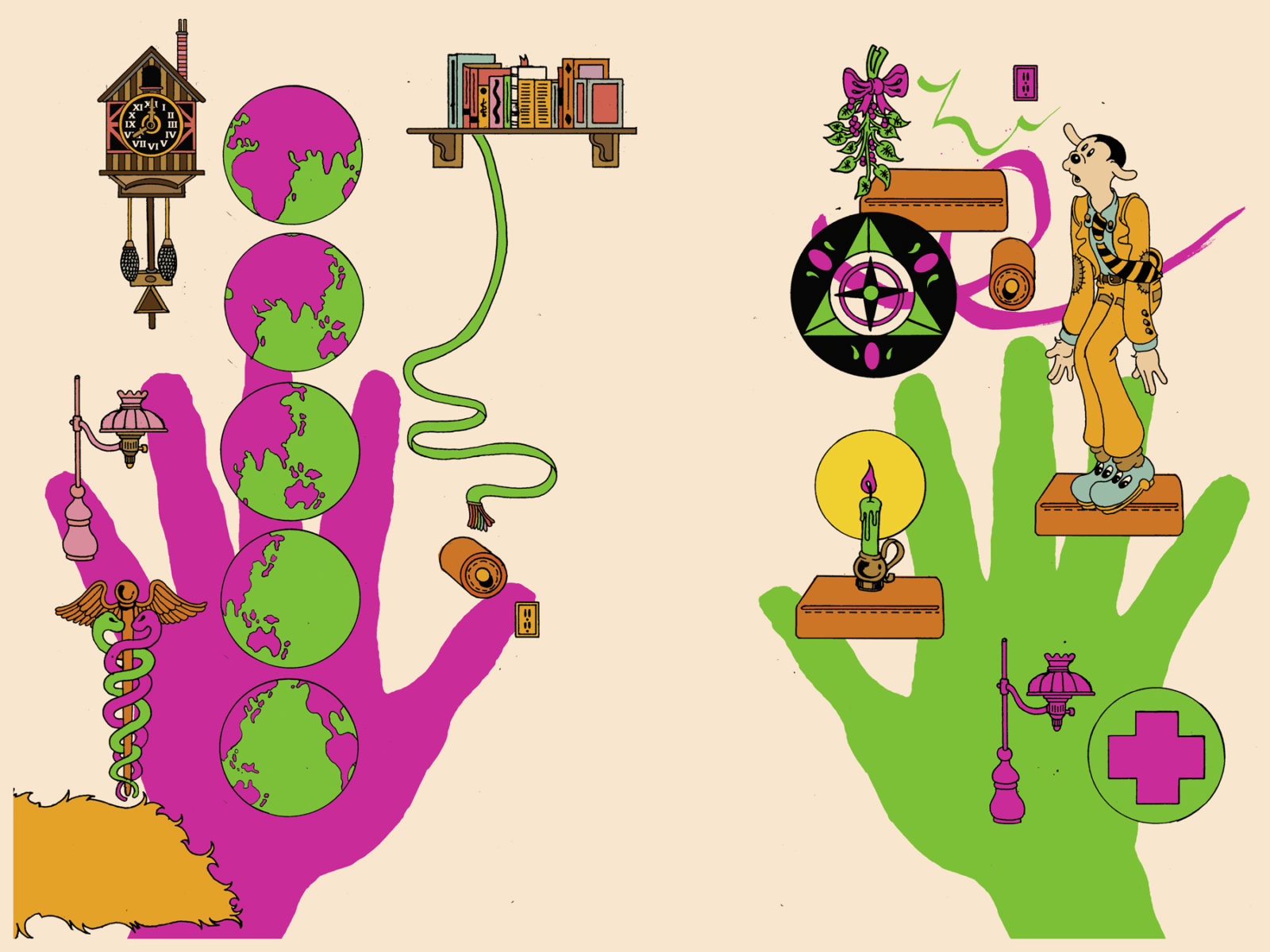 Brian Blomerth: Bicycle Day
Anthology Editions
Brian Blomerth's Bicycle Day is a graphic novel which illustrates Albert Hofman's discovery and personal experimentation with LSD in the 1943. While this is by no means an encouragement to spend the Winter holidays investigating the effects of hallucinogenics yourself, this is nonetheless a fascinating and beautifully illustrated book.
Charlotte Jansen wrote: "Blomerth exuberantly illustrates, with a fluid, unstructured rhythm, mystical forms and raucous colours, an experience that was both revelatory and terrifying (Hofmann had visions of his own death) as reality melted away."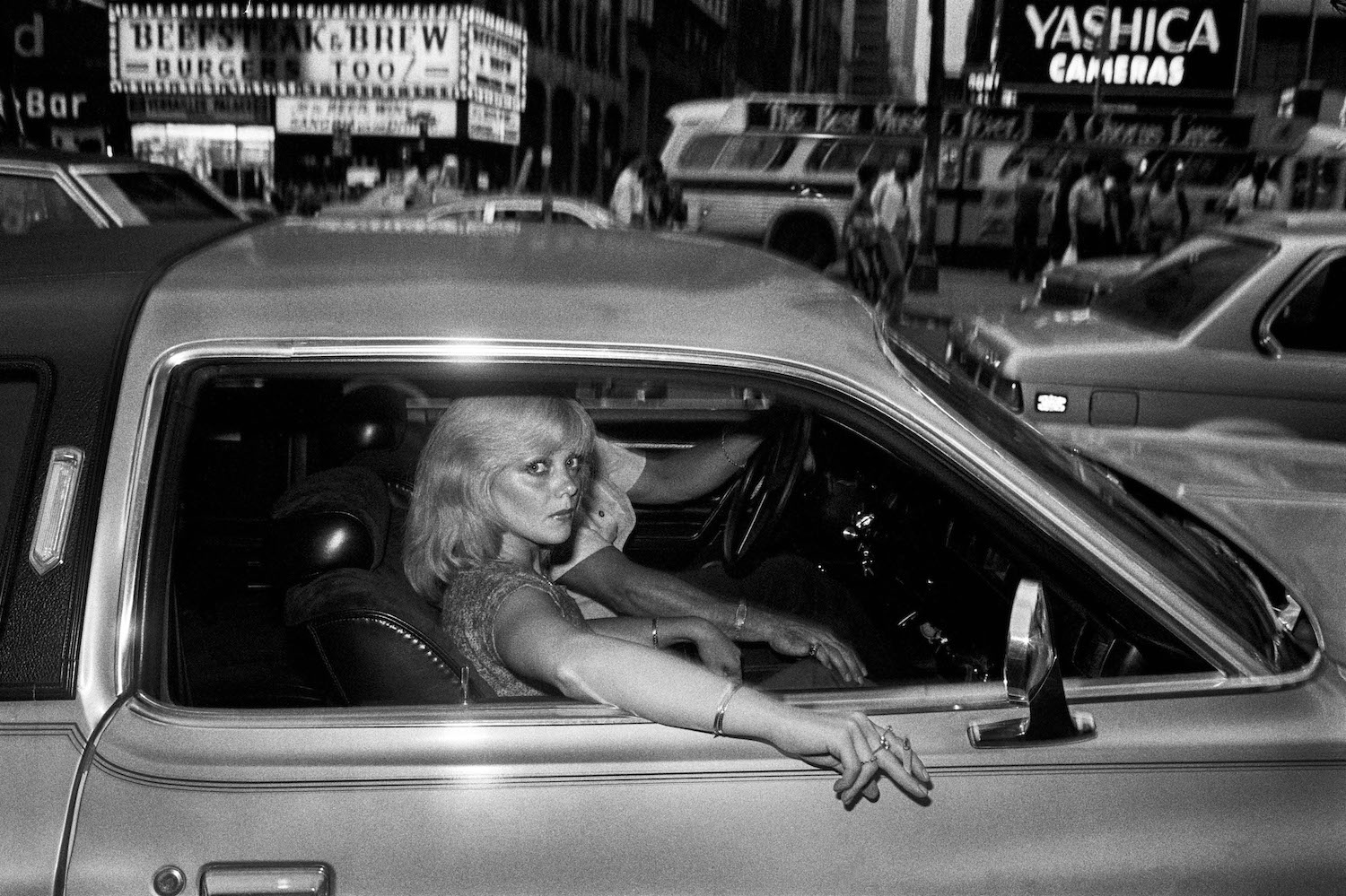 Bruce Gilden: Lost and Found
Artbook/Éditions Xavier Barral
Bruce Gilden's photos of 1970s New York feel like an exercise in nostalgia, even if you weren't alive in the seventies, even if you've never been to New York. While his subjects may not always look overly thrilled to be being photographed, there's a realness to the photos that sweeps you up—even if you're actually just looking at the pictures from a sofa on the other side of the world.
Emily Gosling wrote: "Gilden's images—along with their undeniable charm—carry a feeling of tension, rather than nostalgia. They provide a snapshot of a city that was brimming with both creativity and a lurking sense of danger."
Visual Feast: Contemporary Food Staging and Photography
Gestalten
Food food food, isn't that what December is all about? It's a shame that humans don't get to fatten themselves up and hibernate for the Winter, but we can stare at these photographs and pretend. So much more than still life, the images in Visual Feast have a colour and a buoyancy that is hugely charming, even while they make us question the eating habits which our culture makes us take for granted.
Louise Benson wrote: "At its heart, Visual Feast is a celebration of the untapped potential of food, taking it far beyond the boundaries of the chef's table or home kitchen. Food is shown as a spectacle and a theatrical prop, freed from the considerations of what might taste good or keep us healthy."
Elinor Carucci: Midlife
Monacelli Press
Parents do embarrassing things, particularly when they reach a certain age or have had a bit too much to drink. But perhaps we shouldn't blame them when they live in a culture which so explicitly obsesses over youth and staying young. Elinor Carucci's Midlife looks at the experience of growing older as a woman in detail that her children might find excruciating but everyone else will find fascinating.
Charlotte Jansen wrote: "Elinor Carucci once again turns the gaze that she used in the previous decade—harsh and forgiving at the same time—onto herself. The lighting she chooses doesn't flatter flaws, and gives her images an almost theatrical look, a chiaroscuro effect, throwing into stark relief the parts we might usually try to tone down or avoid looking at for too long or too close."
Erin O'Toole: April Dawn Alison
MACK Books
These images of April Dawn Alison, the female persona of a photographer who lived in the world as a man, remained hidden for years, but now these personal self-portraits have been published in a beautiful tome. While often lighthearted and humorous, the intimate, almost private, nature of these photographs reminds us that, even now, visibility is still a dangerous choice for many trans people, who continue to feel the necessity to reveal their true identity only in the safety of private spaces.
Louise Benson wrote: "The camera was her stage, the click of the shutter her cue. She is serious about her drag, with bouffant wigs, pussy bow blouses and a full face of makeup. She is funny, too, posing playfully with the hoover out or a set of pastel-coloured balloons."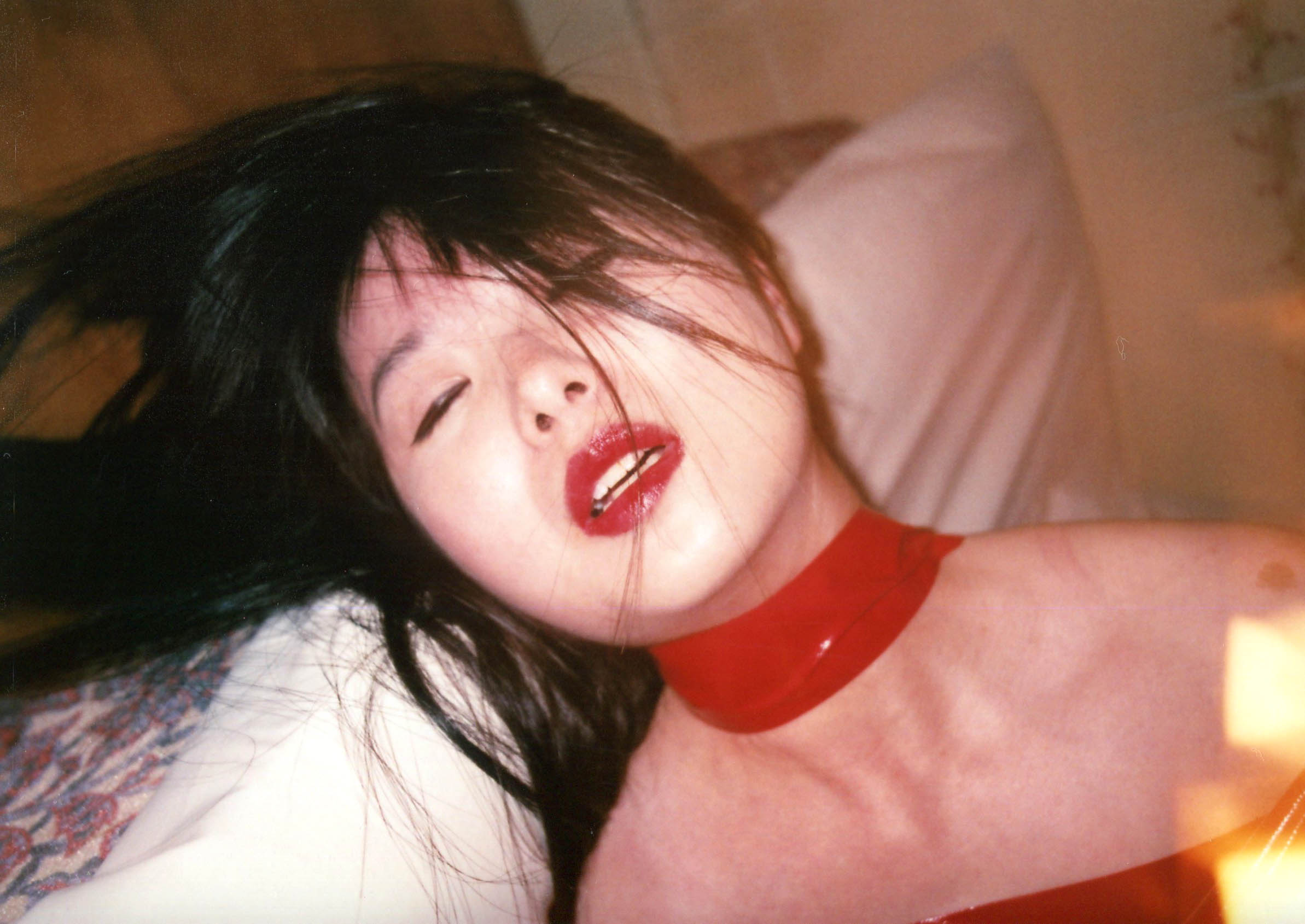 Hideka Tonomura: Die of Love
Zen Photo Gallery
While the vibrant reds and greens in these photos might look festive, this is one book you might want to keep hidden from your mum as you sit round the fire in the living room. However, the images in Hideka Tonomura's Die of Love are beautiful and effortlessly energetic, whether displaying erotically suggestive shots or just fluffy clouds drifting through a bright blue sky.
Holly Black wrote: "What exactly Tonomura is trying to tell us might remain a mystery, but her ability to court and upend taboos is unmistakable. Her book allows you to gorge on images that often use the accepted language or eroticism, with several women pictured in frothy frills or submissive poses, but somehow these subjects retain their own power."
Walter Chandoha: Cats
Monacelli Press
It turns out there ARE more art books about cats! In fact, here's another one! Walter Chondoha's heart-warming portraits of our favourite feline friends will have you cooing with delight.
Holly Black wrote: "This bible of feline fare shows the incredible breadth of Chandoha's photography, and what might first come across as a rather schmaltzy collection of perfectly coiffed pedigrees is actually a brilliant study of an animal that is known for its tempestuous and volatile personality traits."