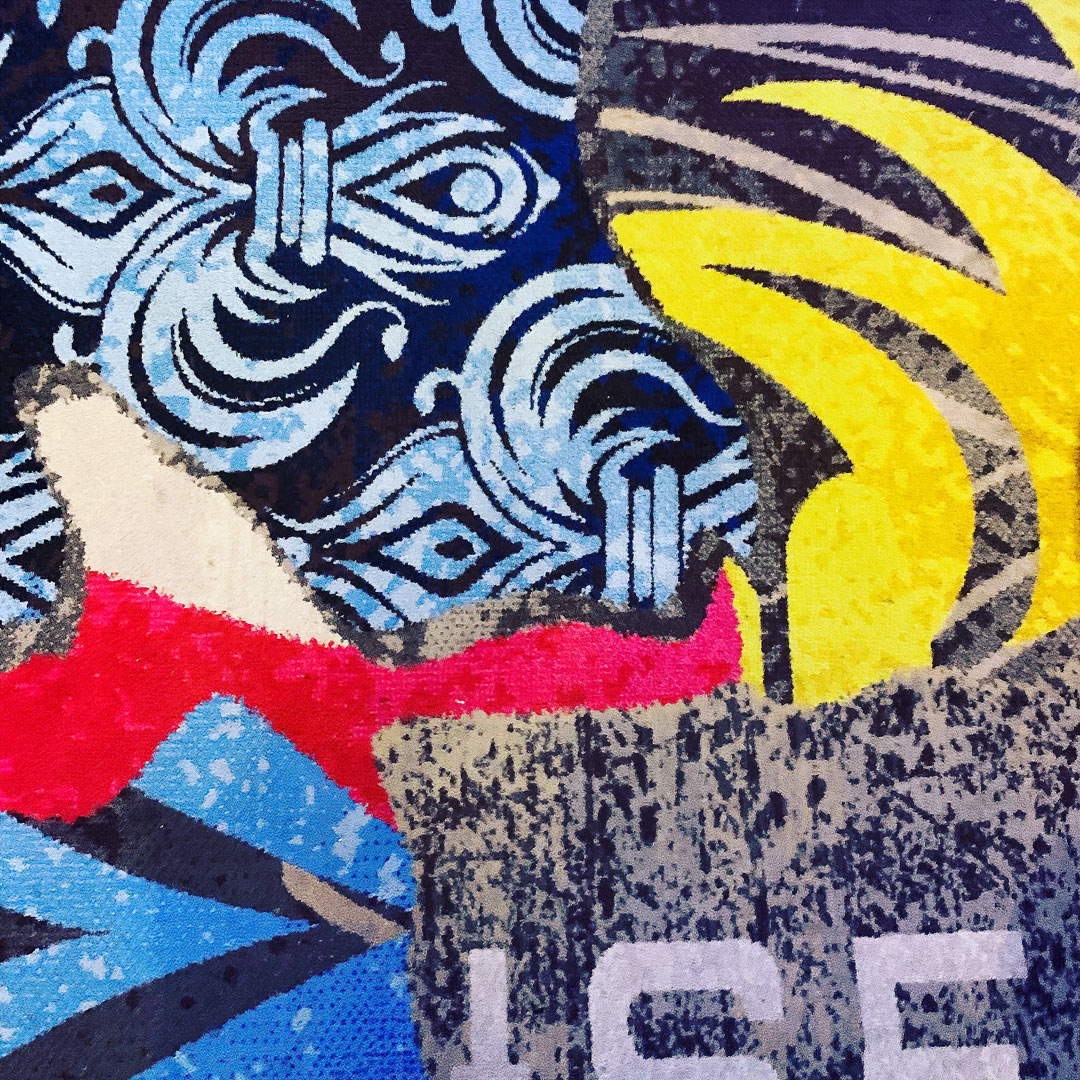 Throughout lockdown, even the most mundane aspects of travel have come to seem luxurious. There are so many signifiers that we have previously overlooked when embarking on overseas adventures, and only now do we truly miss them. These tiny design treats subliminally tell us we are travelling far from home, whether it is the stunted proportions of boozy miniatures on a budget flight, or the allusions to toxic sunshine emblazoned on a bottle of sunscreen.
One particular constant recently caught the eye of Bill Young, a pilot who has spent over 30 years jet-setting across the globe. While waiting for his fellow crew members in a hotel lobby he was intrigued by the "unusually festive" carpet beneath his feet—a particularly popular mixture of strange abstraction and colour that manages to be both gaudy and utterly banal.
Thus began an obsession with documenting the soft pile beneath his feet, from Tokyo to Las Vegas, Beijing to Amsterdam. What began as an explosively successful Instagram account has now become an IRL book, published by Hoxton Mini Press.
As a private business pilot, Young has understandably spent most of his time in large chain hotels: Marriot, Crowne Plaza and Ritz-Carlton, to name a few. These vast, luxurious, but nevertheless identikit establishments are all held together by interiors that excel in their inoffensive appeal.
Left: Marriott Grand Chateau, Las Vegas; Centre: Westin Detroit Metropolitan Airport; Right: Long Beach Marriott
Chic minimal sofas, innocuous wall art and tasteful bouquets populate common areas, so it comes as a surprise to see such a vibrant selection of clashing patterns and hues adorning the floors. Naturally, the trick to obscuring a multitude of spills and stains lies in a textural overload, but it's still jarring to see such a cacophony of cut-and-paste motifs, which are reminiscent of the more flamboyant end of 1980s fashion.
In the accompanying captions Young goes on his own adventures, finding stories and common symbolism within the threads that recall his own experiences in various cities. What might seem like an over-zealous use of pattern fills conceived by a Microsoft Paint novice nevertheless hold deeper meaning for him. He sees iridescent oil spills in Detroit, bowls of ramen in Narita, and a flock of bats in Texas.
Each square swatch is a mini trip within itself. For most of us, the idea of experiencing any interiors beyond our own dwelling might seem like a distant dream right now, but this book offers portals into a fun-filled global world, where even a simple carpet can ignite our imaginations.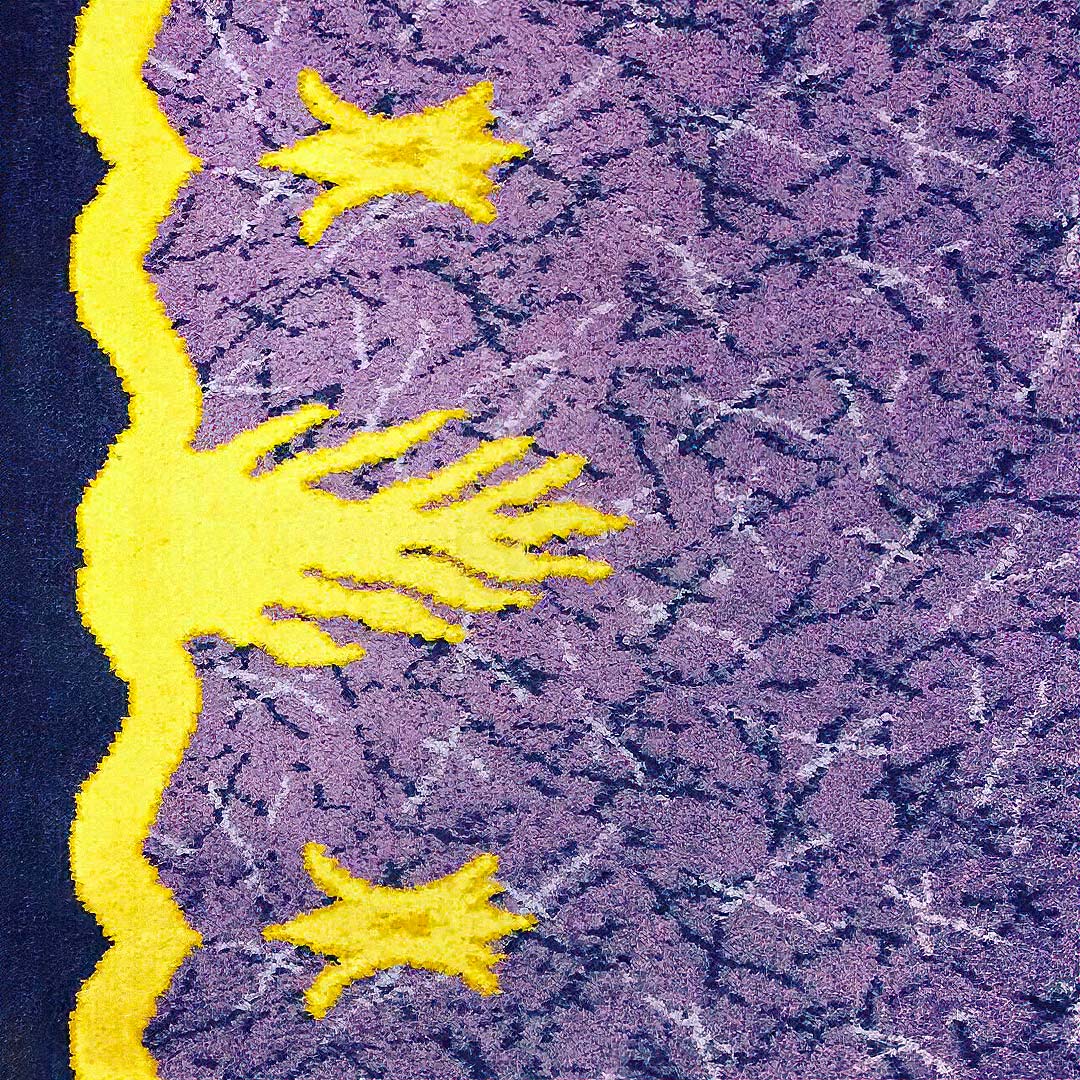 Hotel Carpets by Bill Young
Published by Hoxton Mini Press
BUY NOW