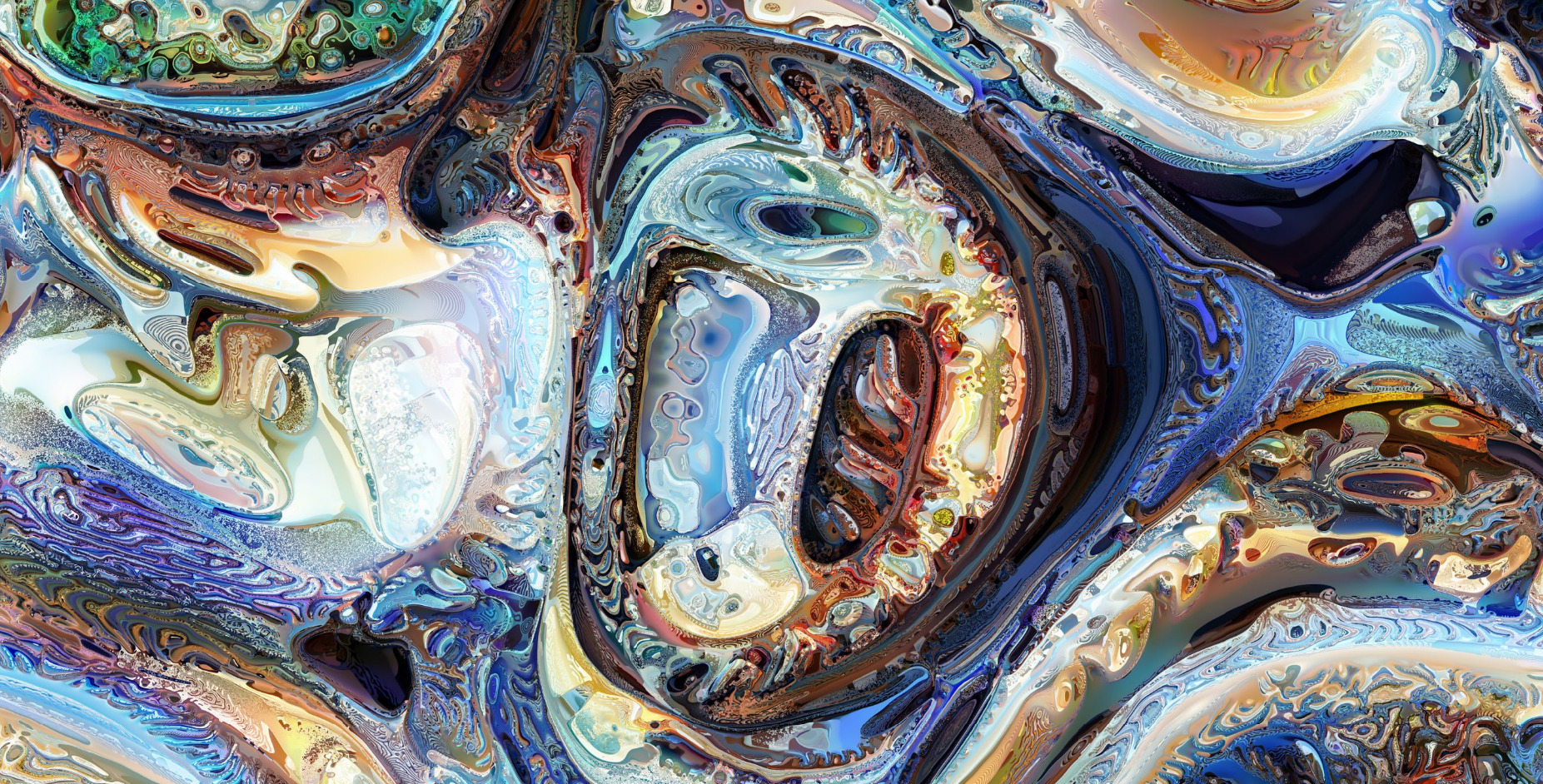 What is your background, and how did you first become interested in making art?
My first interest was science—in explanations of why things are the way they are, and how they came about. I was interested in chemistry. I would mix up various substances and see what resulted. My current computer art is a continuation of this tendency to want to set things up and see how they develop by themselves. My high school had a single Apple II computer; I wrote some simple programmes on it which drew lines on the screen like string art, and I was inordinately pleased with the results. Later on I became very interested in screenprinting, which really influenced my sense of colour.
Art and culture are often viewed independently from technology and science, while in your work you merge the two. How has this perceived separation impacted on your work, and how do you resolve the two?
I am using techniques from computer simulation and computer modelling and calling the results art. If you look at the departments in an art school—ceramics, woodwork, gold and silversmithing, glass etc—you will see that they are based on technologies we have had for a long time. I like to think that all technologies end up being art school departments. Even painting is completely dependent on an advanced materials technology, with chemistry to produce the pigments and the binders.
Jonathon McCabe, Multi-Scale Belousov-Zhabotinsky Reaction Number Seven, 2018. Courtesy of the artist