What We Learned This Week
This year's shortlist for the Jarman Award has been announced, offering £10,000 to one UK-based artist working with moving image. The nominees for 2018 include duo Larry Achiampong (check out our studio visit with Achiampong here) and David Blandy, who collaborated on Finding Fanon, a series inspired by the lost plays of post-colonial philosopher and radical humanist Frantz Fanon. Lawrence Lek is also on the list for his sci-fi infused multimedia works, where surreal cities set the scene for unconventional re-imaginings of possible digital futures; his recent Jerwood/FVU Awards commission Geomancer told the story of an artificially intelligent satellite who decides to become an artist. The other nominees are Hardeep Pandhal, Jasmina Cibic, Daria Martin and Margaret Salmon. The winner will be announced in November.
In more video news, our new project space Elephant West (currently under construction) recently played host to a troupe of dancers for funk legend Chaka Khan, who shot her latest video "Like Sugar" at the site—released this week, it is her first single in a decade. She took over the former petrol station just before work began to transform it into our new home, and the resulting video oozes with the character of the space that so appealed to all of us at Elephant too. You can watch the video above.
Another music legend is in the spotlight this week, as Michael Jackson: On the Wall opens at the National Portrait Gallery in London. The blockbuster exhibition surveys the iconic star's influence on the art world, from Faith Ringgold's quilt Who's Bad? to Keith Haring's portrait of Michael Jackson in his signature graffiti-like style, which will be exhibited for the first time in thirty years. It is also the first time that the final commissioned portrait of Michael Jackson by Kehinde Wiley (the artist behind Obama's presidential portrait) will go on public display. Completed in 2010, it was begun just months before his death and finished posthumously.
In Johannesburg, photographer David Goldblatt has died at the age of eighty-seven. Known for his quietly empathetic documentation of the brutal realities of apartheid South Africa, he used his camera to connect with the people of the country on a deeply human level. Starting from when he was just eighteen years old, he captured the conditions in which events could arise, getting to the heart of the country's values and its wider political landscape. He was the first South African to be given a solo exhibition at the Museum of Modern Art in New York in 1988.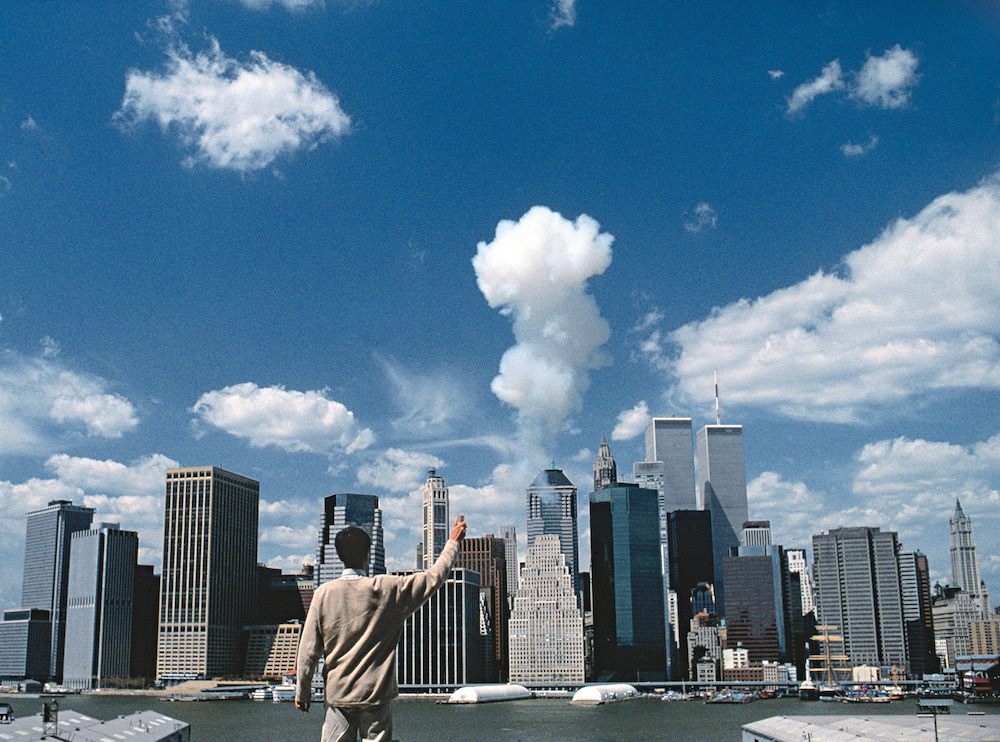 Finally, it has emerged that three controversial artworks planned for the immense survey of Chinese art, Art and China after 1989: Theater of the World, will be absent from the San Francisco Museum of Modern Art when the show travels there this November. Two of the three works in question are currently on display at the Guggenheim Bilbao outpost, where the show is open until 23 September, including Huang Yong Ping's titular Theater of the World (1993)—a cage in which insects, snakes and lizards battle it out for survival.
Quote of the Week
"It's part of their branding now. I love the fact that it's in the cars, but I just want them to do the right thing and pay me adequately for it. Elon Musk can be a hero for standing up for artists' rights."
—Tom Edwards, the Colorado potter drawn into a copyright dispute with the Tesla CEO (and Grimes's boyfriend) over a mug that depicts a unicorn farting electricity.
Exhibition of the Week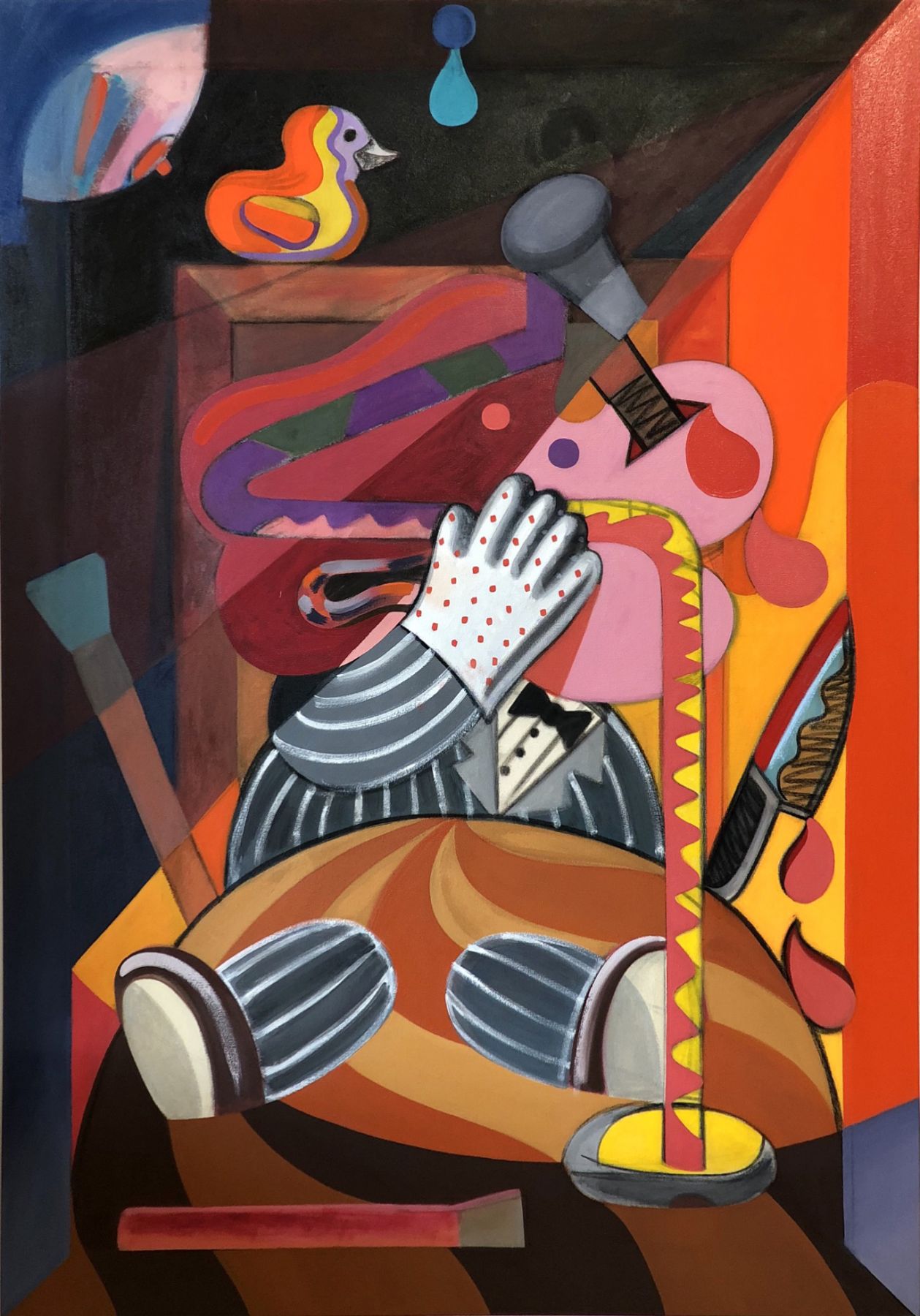 Peter Schenck: Comedy Cellar at Freight + Volume
Our eyes are firmly locked this week on Peter Schenck's brightly coloured show of paintings and drawings at Lower Manhattan's Freight + Volume, where pin-striped suits, rubber ducks and cartoonish hands and feet collide. Titled Comedy Cellar, the show takes its name from the eponymous Manhattan comedy club, and much of the work references Schenck's own time as a stand-up comic in Philadelphia, an experience that continues to inform the dark humour that runs through the paintings.
Instagram Account of the Week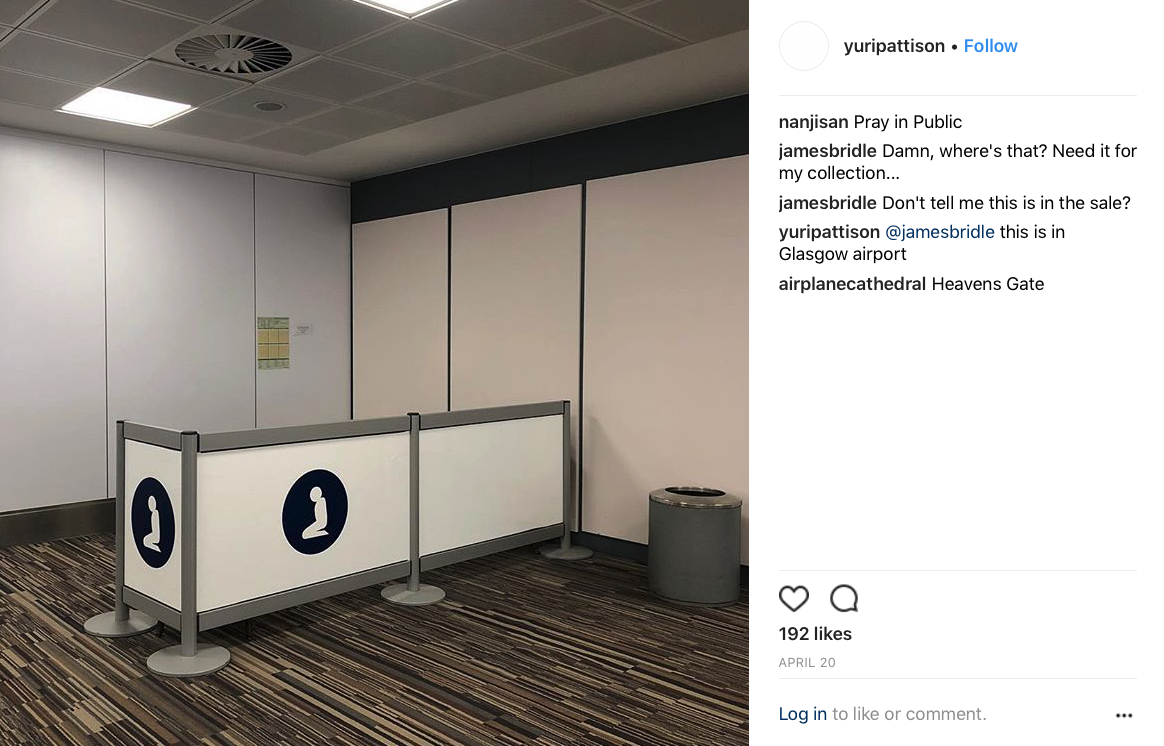 Yuri Pattison (@yuripattison)
It appears that Brian Eno's Music for Airports was made for the kind of places that show up in Yuri Pattison's Instagram feed: a celebration of the unappreciated spaces we pass through every day. The artist also points out surreal, often sinister, humour found in places ranging from anthropomorphized Amazon lockers to a comments board at Heathrow asking for love. Occasionally you also get a glimpse of Pattison's work, but it's hard to tell art from life amongst the pictures of eerily deserted, chrome-clad waiting rooms.