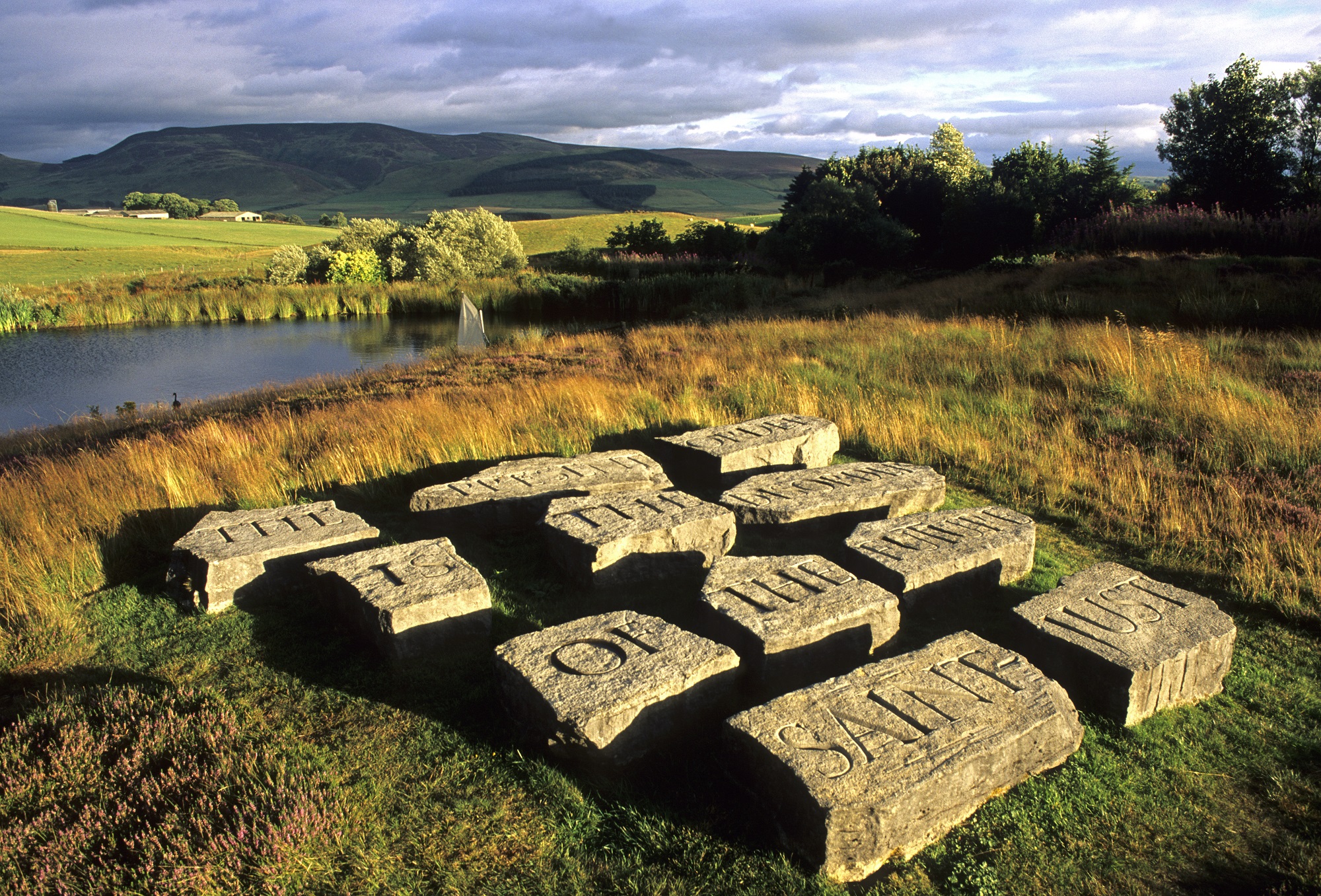 What
It is hard to pin down what Little Sparta is exactly. Simply put, it is a garden surrounding a picturesque old farmhouse, but it is much more than that. Some might compare it to a sculpture park, but it has an internal logic very different from the best-known examples of the genre. Composed of stone, metal and wooden artworks that exist in dialogue (and sometimes conflict) with their surrounding greenery, at least one critic has referred to it as a "living installation." For its creator however—the Scottish artist, poet, publisher and self-proclaimed "avant-gardener" Ian Hamilton Finlay—Little Sparta was a "garden poem." Nestled in the Pentland Hills to Edinburgh's south-west, it was Finlay's home and workplace for over three decades from 1966. Hidden all over its five acres are almost 300 individual sculptures by the artist, many inscribed with dense phrases. And it is the combination of these words, the carved sculptural forms, the surrounding planting, and the region's climate that come together to create Finlay's cacophonous poem.

Who
The sometimes cantankerous Finlay has a unique place in British art. He was born in the Bahamas in 1925 to a father who sold bootleg alcohol to prohibition America. As a young man he immersed himself in Scotland's rural folklore and history while struggling to make ends meet in the Orkneys. Moving to Edinburgh in the mid-1950s (Little Sparta is named in reference to the Scottish capital's nickname Athens of the North), he began to achieve some success as a poet and publisher. But it was after being introduced to Brazilian concrete poetry that he found his metier. And this then led him to his ultimate medium: a fusion of word, object and landscape that would see him gain international success as an artist. A severe agoraphobic who spent periods unable to enter the outside world, Finlay surveyed this mounting acclaim from his garden kingdom. It is important to note here that Finlay did not work alone. His wife Sue undertook much of the actual landscaping, along with a hired gardener. And then various artisans—sandblasters, sculptors, letterers, carpenters, architects—helped Finlay create the works themselves.
Where
Little Sparta is only twenty-five miles from the centre of Edinburgh but it feels a long way from civilisation: you'd be forgiven for thinking you were somewhat further north. Set amidst the rugged moorland of the Pentland Hills, it is fully contiguous with its rural surrounds and retains their remote atmosphere. Even if you had no interest in Finlay's art, his garden has an astonishing beauty, with shaded paths and glades, rushing streams, heather groves, a temple and even a small loch, which Finlay named Lochan Eck for his son Alec. But it is the artworks—spotted here and then, some hidden and others in plain sight, which range from a huge gilded bust of Apollo to a russet bridge inscribed with the Latin word "claudi" (cut)—that make Little Sparta uniquely beguiling.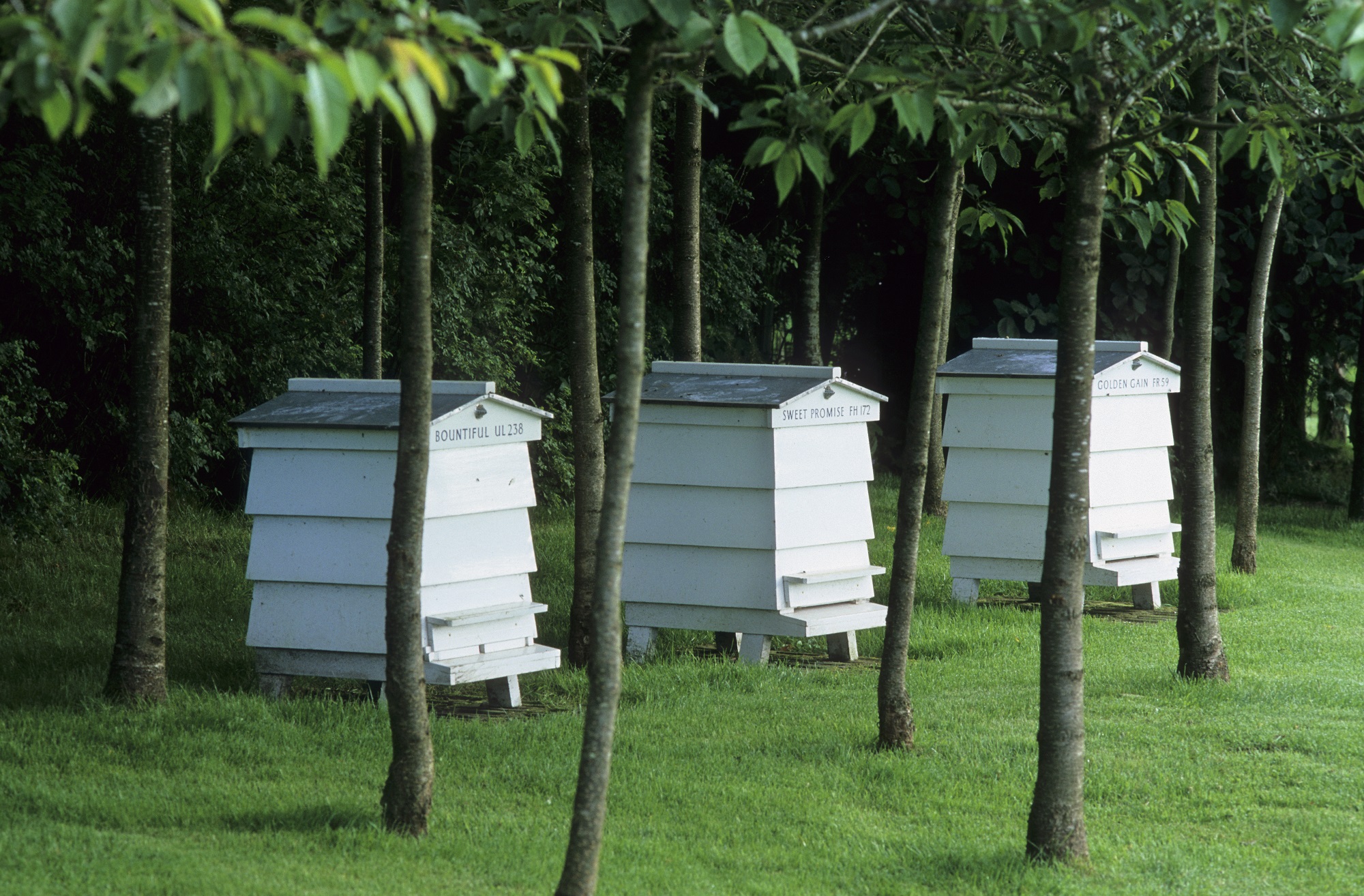 Why
Little Sparta looms high in the Caledonian imagination: a 2004 poll of artists and curators voted it Scotland's greatest work of art. Perhaps the most striking thing about Little Sparta is, for all its collaborative spirit and diverse artworks, how much the whole thing feels the product of an organising intelligence. There can be few places in the world so stamped with the will of an individual. A visit to Little Sparta is a confrontation with Finlay's fecund thought, which saw him interweave areas from classical mythology, Scottish history, the novels of Rousseau, the French Revolution, World War ideologies and the history of horticulture. And though Finlay passed away in 2005, his garden remains a rare example of an artwork that continues to grow, where created objects exist in symbiosis with nature.
All photographs by Andrew Lawson