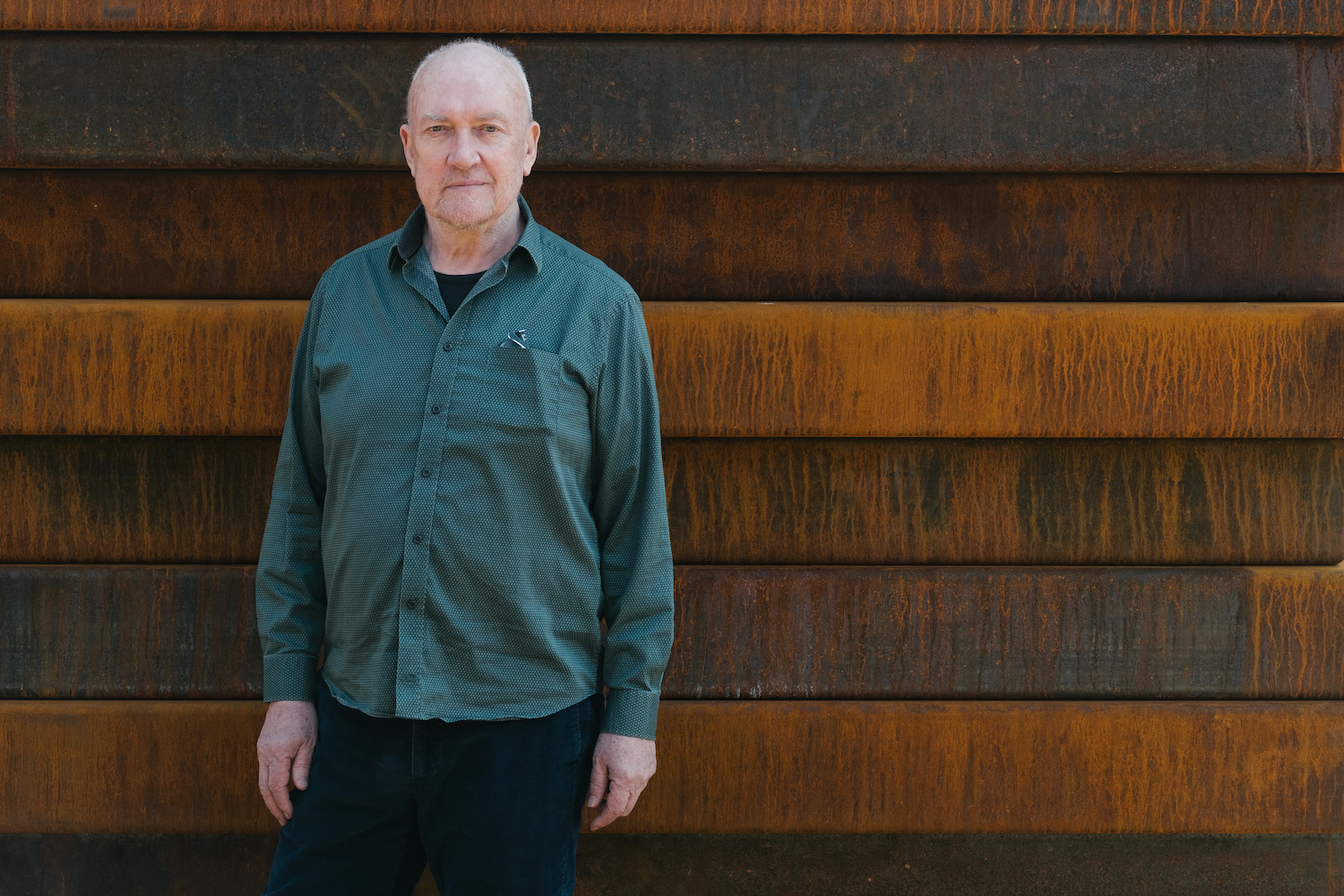 When I was last in New York I took the bus an hour's ride north of Manhattan, to historic Tappan, and visited Sean Scully in his studio. I first met the contemporary painter at his other New York studio in Chelsea, and also spent a great weekend with him when he was over in the UK, looking around Yorkshire Sculpture Park near Wakefield, as he prepared for his new exhibition.
What brought you out to Tappan?
I always used to work and live in the same place, that's the traditional New York style, to live and work in a loft. You fix it up, put up the walls, then you go down with a big sprayer and paint it all white. I did all that and for twenty-five years I lived in a loft. But once you have a child your life needs a domestic situation and that required me to buy a house, which I've done, and instead of going in and out of the city all the time, which I got very fatigued doing, I decided to buy this old broadcasting station here in Tappan.
How important is a sense of place?
I don't pay much attention to where I am. I have a very weak relationship with place. This is a crucial point because when I came into this world we were basically homeless and a lot of the time in Dublin we lived on the streets. We were given shelter by relatives before we came to the Old Kent Road, then Islington, in London. Basically, I'm a Bedouin, nomadic or, as they call them in Ireland, a traveller.