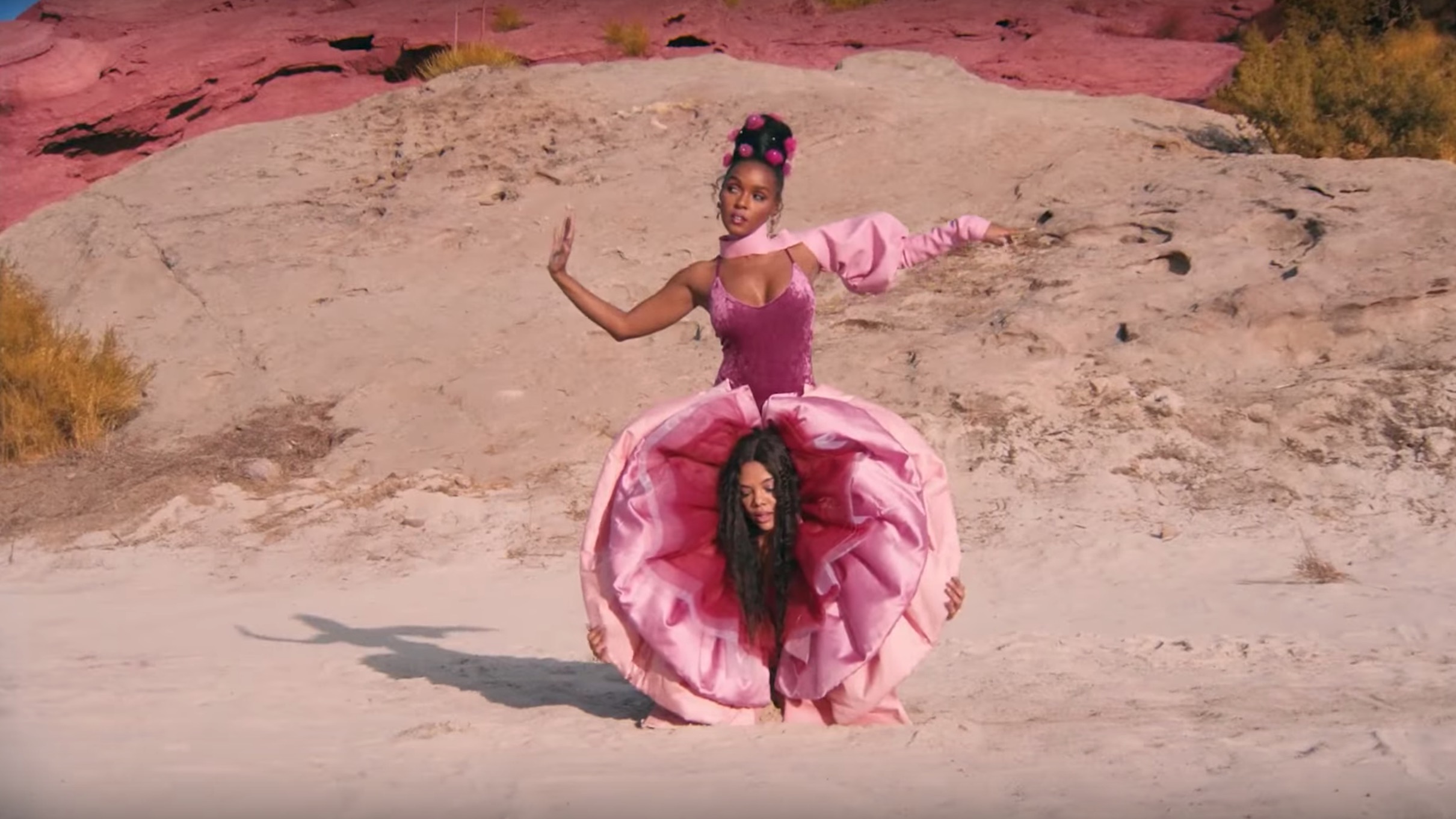 Earlier this year, Gwyneth Paltrow announced that her luxury lifestyle brand Goop would be releasing a candle scented with the subtle fragrances of her own vagina. Capturing her own "funny, gorgeous, sexy, and beautifully unexpected scent" (quite a lot to ask from one's genitals you might argue) the candle sold out within days.
This is far from Paltrow's only foray into the vaginal. The Goop Lab, her recent Netflix show makes use of strongly suggestive imagery in its promotional material. Paltrow is capitalizing on a moment in which women's bodies are being asserted as neither sexual object nor shameful secret. No more will we bashfully whisper cutesy euphemisms for the female genitalia; "VAGINA!" we'll announce proudly, "VULVA!" we'll shout from the rooftops.
This, at least, is the energy expressed in Janelle Monáe's 2018 hit PYNK. The song appears on Monáe's concept album Dirty Computer (2018), alongside which she released a short film—or as she calls it, an "emotion picture"—of the same name. The film features Monáe's android alter ego, Jane 57821, who, in a distant Afrofuturist dystopia, rebels against the totalitarian status-quo to assert her unique individuality. Dirty Computer is, therefore, an album in which the aesthetic is heavily emphasized, and the visuals are almost as important as the vocals. And in PYNK, the visuals are just chock full of vulvas.
"No more will we bashfully whisper cutesy euphemisms for the female genitalia"
Turns out there's a word for that; while the word "yonic" is far less well-known than its masculine equivalent of 'phallic' (*sigh*, patriarchy), boy is it a useful word to know when watching Monáe's music video. From the beginning, Monáe and her entourage flaunt the suggestive imagery. Wearing trousers that are undeniably reminiscent of labia, the women strike power poses in beautifully robotic choreography (just in case you forget that they're still in a sci-fi dystopia), all the while drawing your intention to their audacious drawers. And yonic references are everywhere in the video, from glitter-festooned oyster shells and halved grapefruits, to suggestively prodded pink doughnuts and a literal pussy(cat).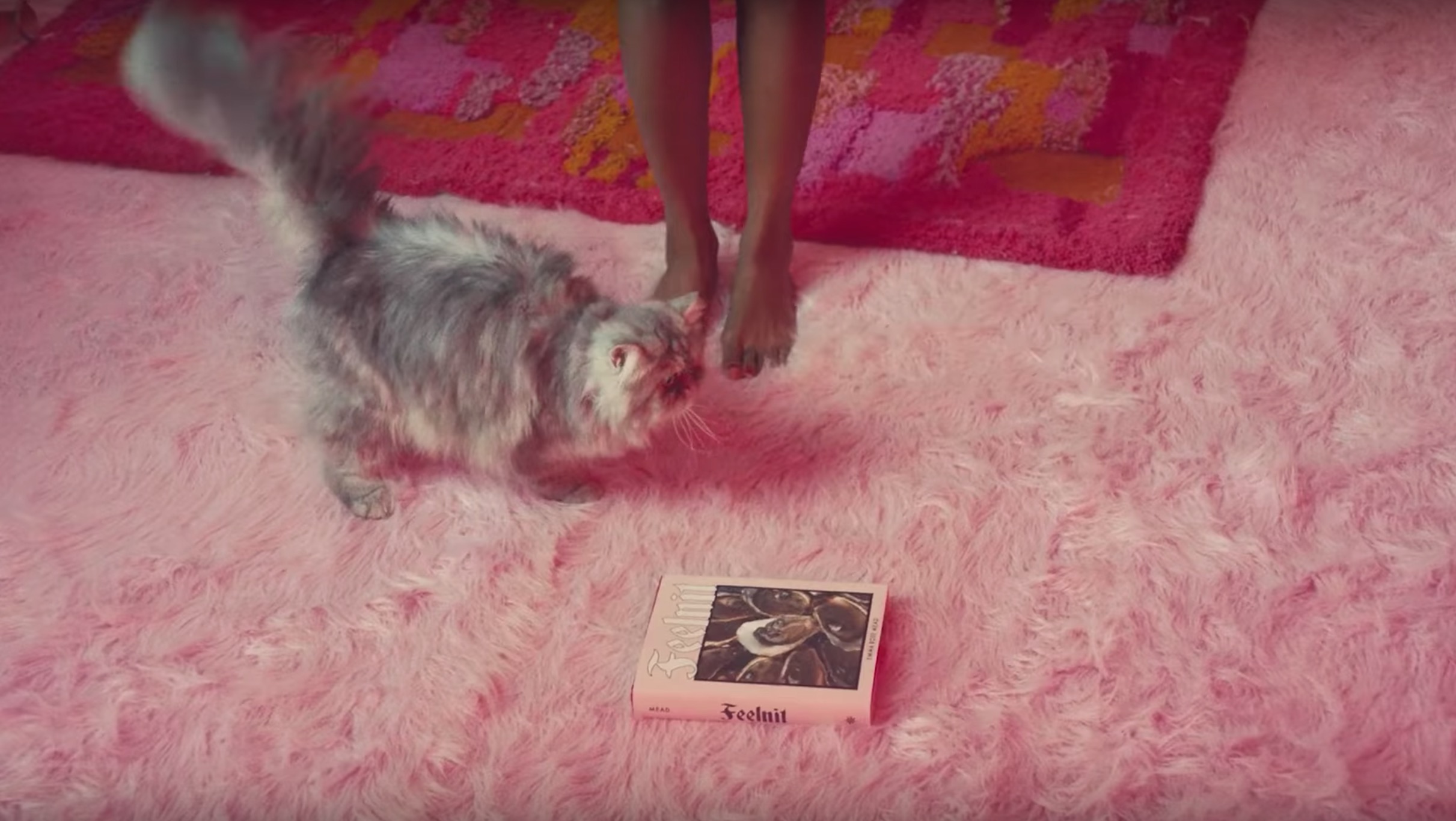 With female director Emma Westenberg and an entirely female cast, in PYNK, there's not a man in sight. However while she's sticking it to the boys, Monáe doesn't shy away from traditionally feminine representations. The women are fully made-up, sporting hotpants and chunky heels, with perfectly glossy manicures. Just because they're not objects, doesn't mean they can't look nice. As the song's title suggests, shades of pink recur throughout, from the hazy rose sepia-tones of the desert landscape and the delicate hue of Monáe's convertible, to the hot pink of her fluffy cardigan and the almost purple-velour of the leotards which top the iconic vulva trousers.
But this candy-coloured world is not sickly sweet; a sleepover features, far from the the male wet dream pillow fight, the women posing and dancing wearing Y-fronts blazoned with slogans like "GREAT COSMIC MOTHER", and "I GRAB BACK," (a reference, of course, to a certain American president's distasteful comments) as unwaxed pubic hair peeps out from the bikini line.
Janelle Monáe, Still from PYNK, 2018. Directed by Emma Westenberg
This being said, Monáe does not align herself with the radical feminist belief that all vagina-owners are female and all females have vaginas. An image of one women swinging a pink baseball bat between her legs reminds us that it is not just genitalia that makes you a woman. The message is rather that we shouldn't be ashamed of whatever we've got.
"Vulvas are weird enough to merit deserved humour, but in their own way, they're beautiful"
Yonic imagery has crept into art over the centuries—one famous example being Botticelli's The Birth of Venus, where Venus stands naked inside a suggestively ruched shell. The shell's interior is the colour of Venus' own demurely nude form, while the outside mirrors the hue of the hair that falls strategically down her body, carefully covering all of her naughty bits. A handmaiden rushes in with a cloth to cover Venus' nakedness, but it's too late, we've already seen her. Georgia O'Keeffe's paintings were also famously reminiscent of yonic impressions, although the artist denied that this was her intention—sometimes a flower is just a flower.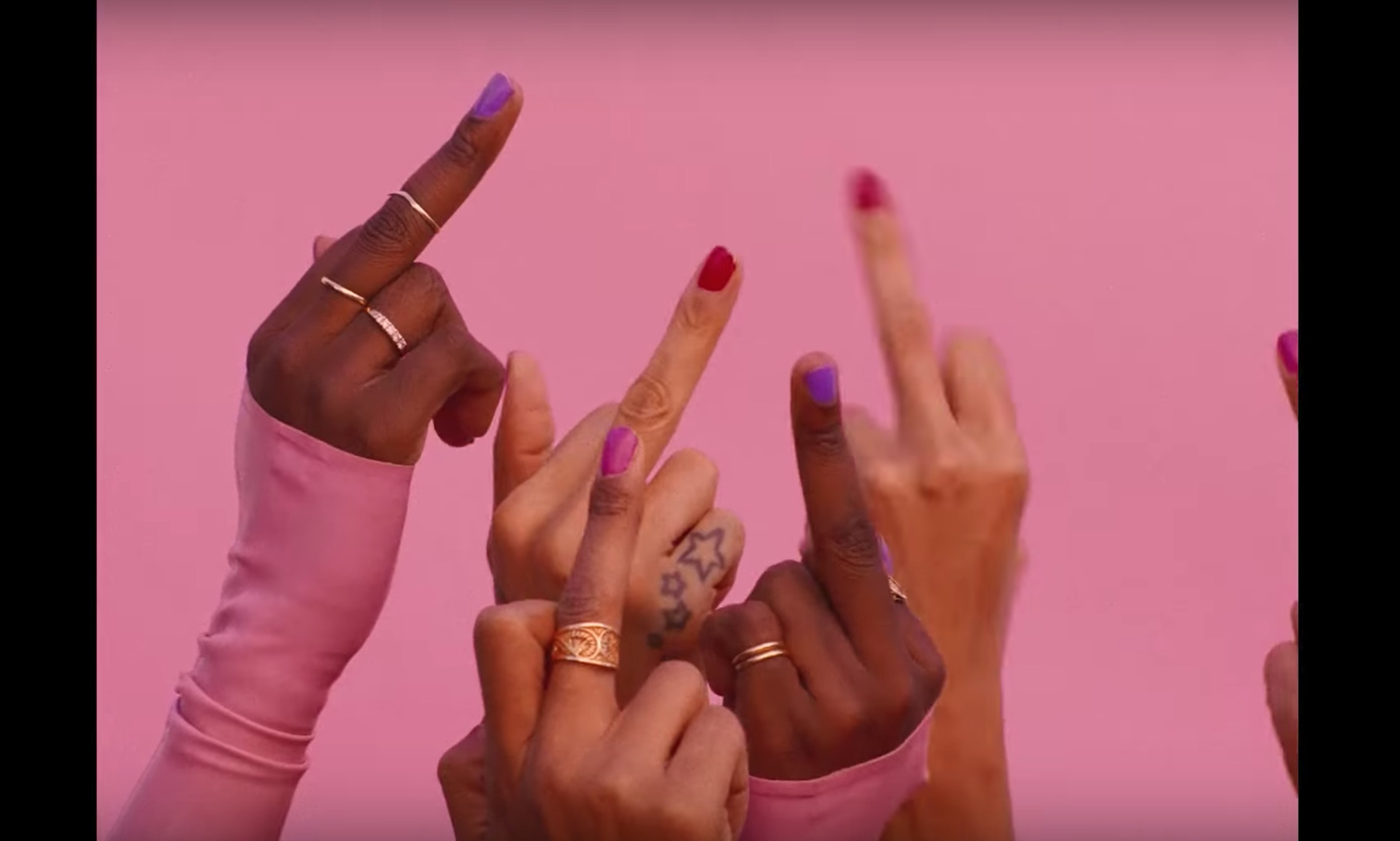 The wake left by Monáe leaves no room for ambiguity or demure concealment. From now on, no handmaid will hurry, cloth in hand, to cover up the embarrassing female form. The Vagina Museum, "dedicated to vaginas, vulvas and the gynaecological anatomy," opened in London in 2019 after founders realised that, while there was a penis museum in Iceland, there was no equivalent for vaginas anywhere in the world.
Last month, ethical clothing store Lucy & Yak released a limited edition 'Vulva capsule collection' which consisted of their classic dungarees and trousers made with a print covered in colourful, and really quite cute, vulvas. And no discussion of yonic symbolism is complete without mentioning Libresse's 2018 advert, Viva La Vulva. As strategically placed yonic objects lip-sync to Camille Yarbrough's Take Yo' Praise (1975) (which was famously sampled in Fatboy Slim's 1998 song Praise You), the video is at once funny, uplifting, aesthetically pleasing and an undeniable celebration of the vulva.
This is the legacy of Monáe's PYNK. It's an acknowledgement that vulvas are weird enough to merit deserved humour, but in their own way, they're beautiful. Sure, they're kinda funny-looking, but then so are penises, and half of the wonders of the manmade world are modelled on those. So, get ready for the age of the vulva. Prepare for labia trousers, vulva dungarees and yonic architecture. And possibly a vagina-scented candle or two.