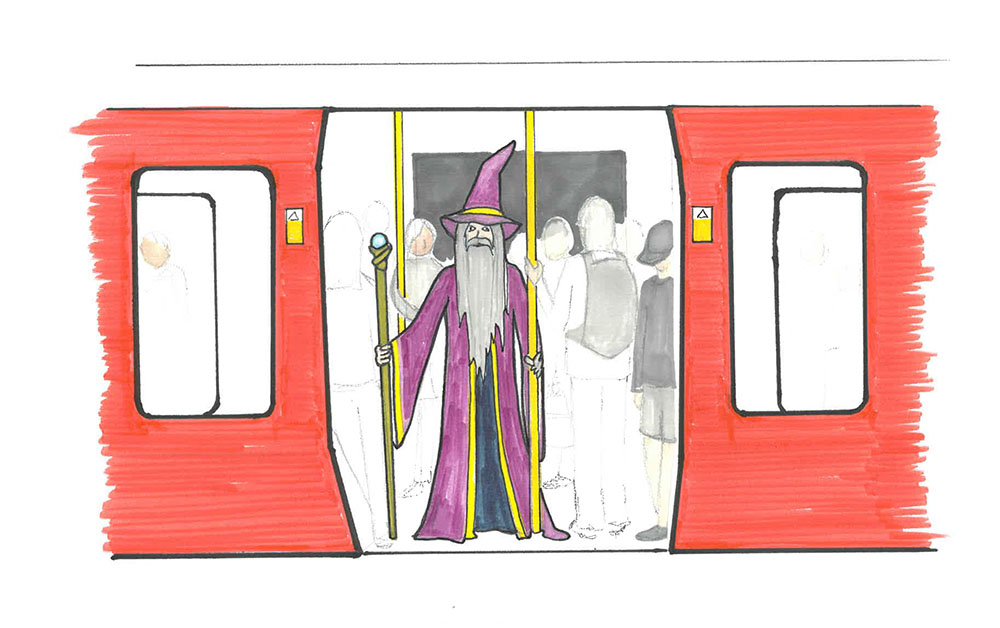 That magical moment that the calendar flips from one year into another is often a moment of contemplation (as long as one isn't raving it up in a sweaty, laser-filled club, of course). This New Year was no exception for me; in the spirit of bringing an element of ritual into our lives, my family and I undertook a small ceremony to say goodbye to the things no longer serving us and open ourselves up to positive experiences in the days, weeks and months ahead. There's something powerful about undertaking a considered action, no matter how small, and setting an intention for the future. I feel that mysticism and ceremony have somewhat been lost from contemporary Western life and sometimes wonder if we have stopped believing in magic.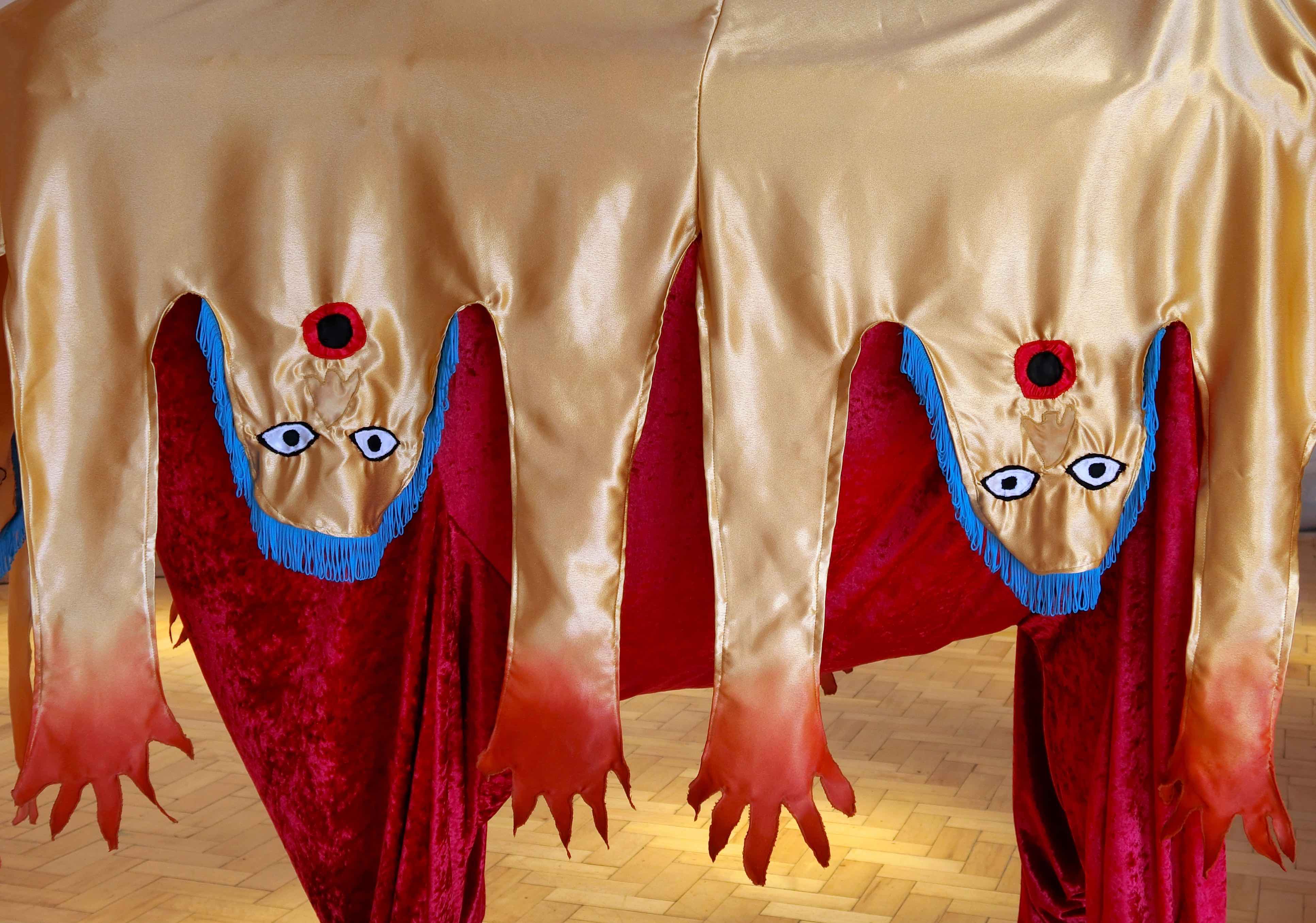 The occult has long been an area of fascination for artists, however, and that remains the case today. In December I travelled up to Glasgow to meet an interesting young artist whose work I first encountered at the Jerwood Visual Arts Survey show and was completely taken with the way she combined symbolism, ritual, ceremony and cross-cultural references in her brightly coloured sculptures. Rae Yen Song has a Scottish-Chinese heritage and her work explores the intersection between these two cultures; in doing so she seeks to create a new visual language that is part amalgamation of the two, and part new invention. She has recently started involving various members of her immediate family in undertaking performances and ritualized processions, wearing extraordinary and often quite comical costumes. The resulting films are at once funny and tragic; the protagonists look a bit lost and ungainly and their outfits seem utterly out-of-place on the streets of Glasgow or hills outside Edinburgh. Song's entrancing sculptures, drawings, films and photographs tell a very human story, full of magic and mystery.
"There's something powerful about undertaking a considered action, no matter how small, and setting an intention for the future"
Kicking off 2019 in style, a few of the Elephant team recently met a pair of splendid artists over from Austria on a brief visit to London, Jakob Lena Knebl and Ashley Hans Scheirl. The couple often work collaboratively across painting, sculpture, installation, photography and fashion. They both play with gender and representation of the body, creating fantastic costumes and wearable pieces of artwork.  Knebl recently had solo show at Mumok (Museum of Modern Art) in her hometown of Vienna, displaying objects from the collection alongside her own work. Interested in modes of display and the intersection between art, design and fashion, Knebl's large-scale exhibition focused on "classical modernism and on the 1970s, an epoch of utopias, visions for society and sexual experiments" and included a Giacometti sculpture from the collection dressed in a red PVC raincoat. She is currently preparing for a solo show with her London gallery, Belmacz, in the spring—definitely one to keep an eye out for.
As I write this, at Elephant West we are taking down the Elephant x Griffin Art Prize showcase in preparation for our first commission of this year: Muscle Memory by Anna Liber Lewis and Four Tet. We are so excited to be starting the year with a truly interdisciplinary collaboration between two exceptional talents, a painter and a musician, perfectly reflecting the ethos of our lovely new space. By the time you read this, we will be recovering from the opening party and making preparations for the series of events we have running alongside. We begin on 23 January with a screening of the first four episodes of the Leviathan Cycle by Shezad Dawood, accompanied by talks on some of the issues raised within the films, followed on Saturday 26 January by Ed Fornieles leading a panel of esteemed arts professionals to talk about alternative models of funding art production, looking at cryptocurrency and blockchain technologies. Four Tet will also be performing an exclusive set for us at the end of February. Events continue throughout February and March; keep an eye on our website for further details and tickets. 
I'm not really one for making New Year's resolutions, but something I have decided to put more effort into is seeing more of the extraordinary range of major exhibitions we are treated to in London. Whilst that might not sound like a particularly difficult thing for a curator to do, I assure you it is surprisingly challenging to find the right time to go. For example, I have now attempted to go and see Christian Marclay's commanding film work, The Clock, at Tate Modern three times and have so far failed to make it through the doors. Each time I went there was an unbearably long queue, including at 2am last weekend. Whilst it might be slightly annoying when being faced with a two-hour queue for a film, it is so encouraging to see the status of contemporary art continually rising in the estimation of the general population. Art really is for everyone, and it's wonderful to see that beginning to become a reality in some places.