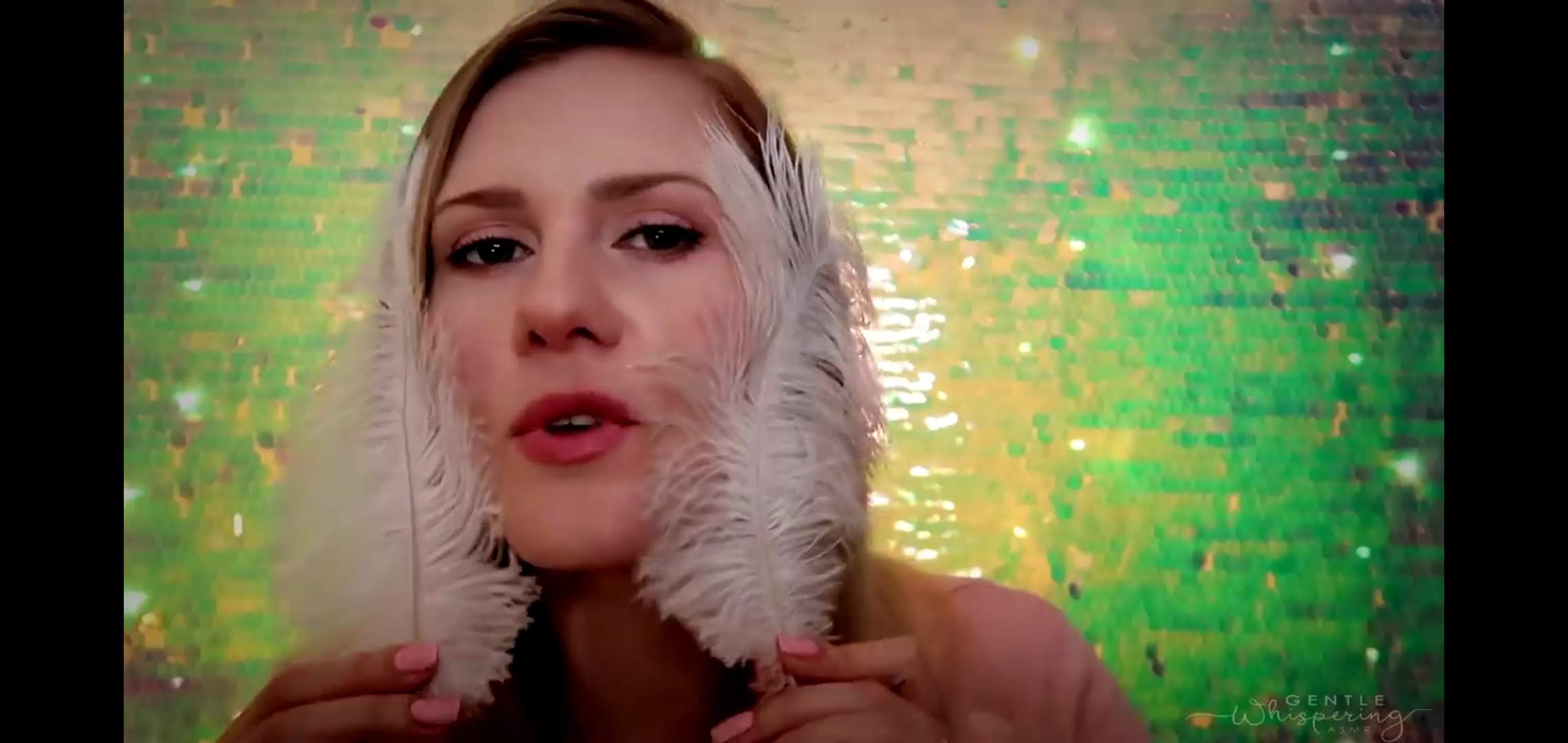 My sister has spent a good chunk of her time during this period of social-isolation worrying about her hair. Her roots are showing but she can't go to a hairdresser right now, or even, in good conscience, pop to the chemist to pick up a box of DIY dye. Perhaps a trivial concern in light of everything that's going on, but as a soon-to-be-graduating NHS recruit, within a few weeks she's going to be thrown onto the front line of twelve-hour hospital shifts, daily contact with actual people, and everything else currently required from those deemed "essential workers." And she wants to look professional, to show her patients that she cares enough about them to try to look her best.
Well, luckily for her, it turns out there are people willing to give you all the hair treatments that you need from the safe social-distance of virtual-only contact. One such person is Maria Vitkorovna who, from her Youtube channel Gentle Whispering, creates ASMR videos which mimic beauty and therapy treatments.
For those unfamiliar with ASMR (Autonomous Sensory Meridian Response), the idea is that certain auditory and sensory triggers—such as whispering, making gentle tapping sounds, crinkling paper and bags, or even folding towels—provoke a nice kind of tingly response in the viewer's scalp, a shiver down the spine. Apparently, some of the most popular videos among ASMR devotees are clips from Bob Ross' The Joy of Painting, but for non-Bob Ross fans, there are more than 13 million other ASMR videos on Youtube to choose from.
"Even if the whispering does absolutely nothing for you, it's an intimate experience"
Having created her channel in 2011, Vitkorovna is one of the pioneers of the Youtube ASMR movement, and with 1.83 million subscribers, her videos really get around. Most of them involve some kind of role play, as she performs a vast array of beautifying and healing activities on an imaginary client, from a Sleep-inducing Hair and Scalp Treatment, a Shave and Trim, and even a video introducing her ASMR Distance Healing Crystals. Staring at the camera to maintain eye contact with those watching her videos, all the while holding a continual soothing monologue, she never falls back on asking you whether you're going anywhere nice on your holidays, which is good because, let's face it, we're not.
Gentle Whispering, Stills from ASMR Exam in a Tranquil Garden, 2020. Via Youtube
Of course, she's not really carrying these treatments out on her viewer—the pink eyeshadow tinted makeup brush that she waves at the camera will never make contact with your actual face, it's not really your fringe she's snipping, and those healing crystals are potent indeed if they can cleanse your aura through the computer screen. However, that's not the point. For those affected by ASMR, these videos slow the heart rate, decrease anxiety and offer a feeling of tranquillity similar to that achieved through meditation.
According to experts, they also increase feelings of social connectedness, and watching Vitkorovna's videos, you can see why. Even if the whispering does absolutely nothing for you, it's an intimate experience. Whether she's conducting a pseudo-eye exam, pretending to brush and trim your hair, or doing whatever it is she does with those feathers, her focus is entirely on you. She's concentrating, looking you right in the face, and, in her breathy murmur, she tells you exactly what she's doing, like she thinks you deserve to know the details. And while you know that she's not actually in the room with you, nonetheless you feel kinda good to be the object of such focused and thorough attention. It just feels nice to have someone being that nice to you.
Gentle Whispering, Stills from ASMR Marilyn Monroe Does Your Makeup, 2019. Via Youtube
This feels particularly potent right now. With so many countries around the world on lockdown, the people we are allowed to be in a room with is seriously limited, and if, on your government-sanctioned one-trip-out-of-the-house per day, you do happen to see other people, you must stay two metres apart, and definitely absolutely not touch. However, the way that communities have come together (not physically, of course) has shown us that there is so much we can do for each other without being in the same room.
"Sometimes being physically alone can heighten our loneliness. Sometimes it's an opportunity for connection"
Last week, in a nation-wide arranged date, huge swathes of the population of the UK clapped and cheered in appreciation of the NHS staff working hard throughout the pandemic. Over 400,000 people signed up to volunteer in a single day after the government put out the call for help, and in London, templates to post through letterboxes offering help to vulnerable neighbours have been circling for weeks. Sometimes being physically alone can heighten our loneliness. Sometimes it's an opportunity for connection.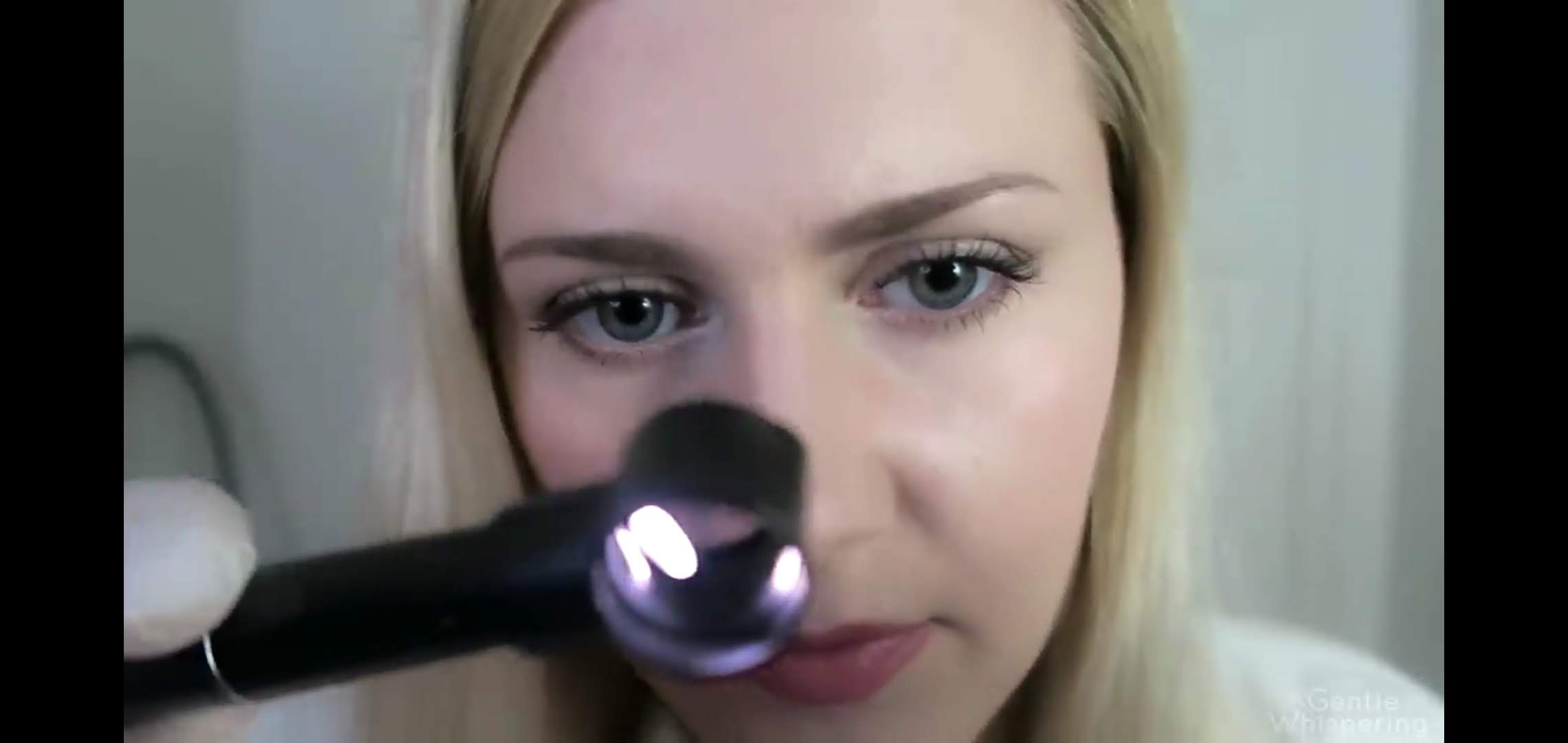 So while my sister may not be able to get her roots done for a few more weeks, perhaps this won't in fact make any difference to how much her patients think she cares. All she has to do is show that she is willing to offer her time and attention. And people's responses during this time of pandemic and social isolation show that, as flawed as we are as a species, we want to be there for each other, we want to be nice to each other and we want other people to be nice to us. We don't have to be face-to-face, we don't even have to know each other to care. And that's a good thing to learn.