What
In the early 1980s, artist Eduardo Chillida purchased a centuries-old farmhouse south of his native San Sebastían, in Spain's Basque Country. Then at the height of his fame, Chillida planned the building and its surrounding landscape as a permanent showcase for his work, a sort of single artist sculpture park centred around the picaresque stone and timber house. The Chillida Leku—"Leku" means "place" in the Basque language, a choice of name that affirmed the artist's engagement with the region's distinctive language and culture—was born. The Leku opened in 2000 to acclaim. Chillida died two years later, and ownership of the museum passed to his family. They struggled to make it financially sustainable, and in 2011 it closed down, seemingly for good. Then, in a remarkable twist, mega-gallery Hauser & Wirth snapped up Chillida's estate and funded the Leku's restoration and reopening last year. It now once again offers a unique window into the life of one of Spain's modern greats, seen as he intended them.
Who
Chillda is almost as integral to the Basque Country's culture as Antonin Gaudí and Salvador Dalí are to that of Catalonia. Born in 1924 to a well-to-do San Sebastían family, he turned to art only after a knee injury ended his football career. Initially studying architecture in Madrid—a discipline whose interest in form and material inflects his later work—he switched to sculpture and ended in Paris. There he began making figurative pieces in plaster and clay. But it was when he returned to his homeland in 1951 that he developed his distinctive abstract idiom, with stone and iron both shaped into flowing, curvaceous forms, sometimes on a vast scale. By the 1970s Chillida was an internationally recognizable figure, his public artworks installed all over the world. As his fame grew, his works grew more ambitious. The unfinished Monument to Tolerance on Fuerteventura comprises a 50 cubic meter cavity carved into a mountain. Although not such a Herculean undertaking, the Chillida Leku is an equally grandiose expression of the artist's worldview, with 41 of his works spread over 11 hectares of land.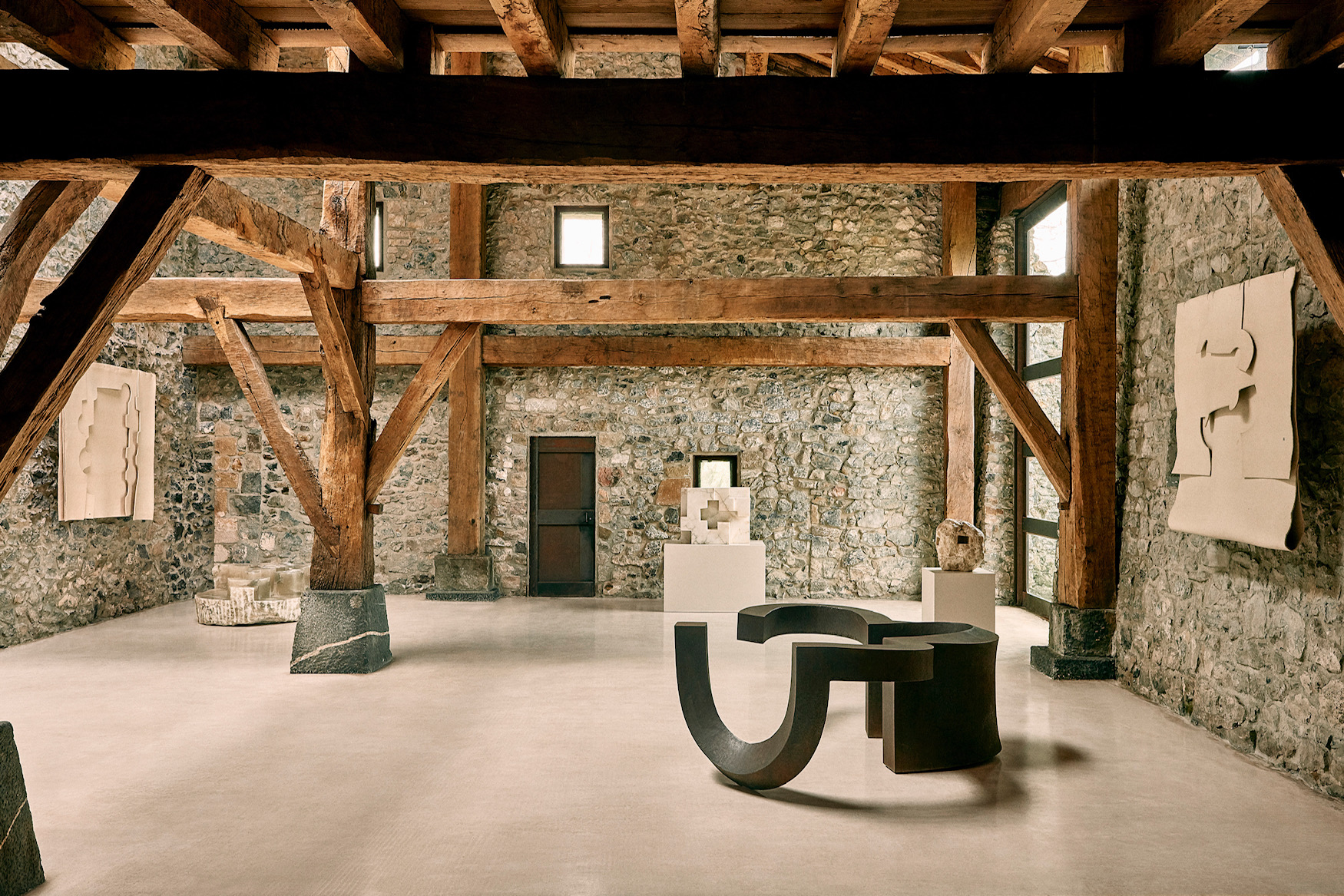 Where
Not for nothing is the northern coast of Iberia known as España Verde ("Green Spain"). The Chillida Leku is enmeshed in this lush region, whose green palette and hilly landscape can seem like a idyllic mirror of rural England. Nearby San Sebastián, known as Donostia in Basque, is perhaps Europe's most exquisite resort city, situated around a bay enclosed by two stupendous tree-covered arms. Many would also consider it the continent's gastronomic capital, home to the world's second highest concentration of Michelin star restaurants and the inexpensive wonders of pintxos: little "spikes" of food served at bars. Beyond the pleasures of the belly, San Sebastián boasts an array of art institutions including the expansive Museo San Telmo of Basque art and culture, and the Tabakalera International Centre for Contemporary Culture. It is also home to one of Chillida's greatest works: The Comb of the World, three 11-ton steel sculptures embedded in natural rock on the seafront, where they are whipped by the Atlantic waves.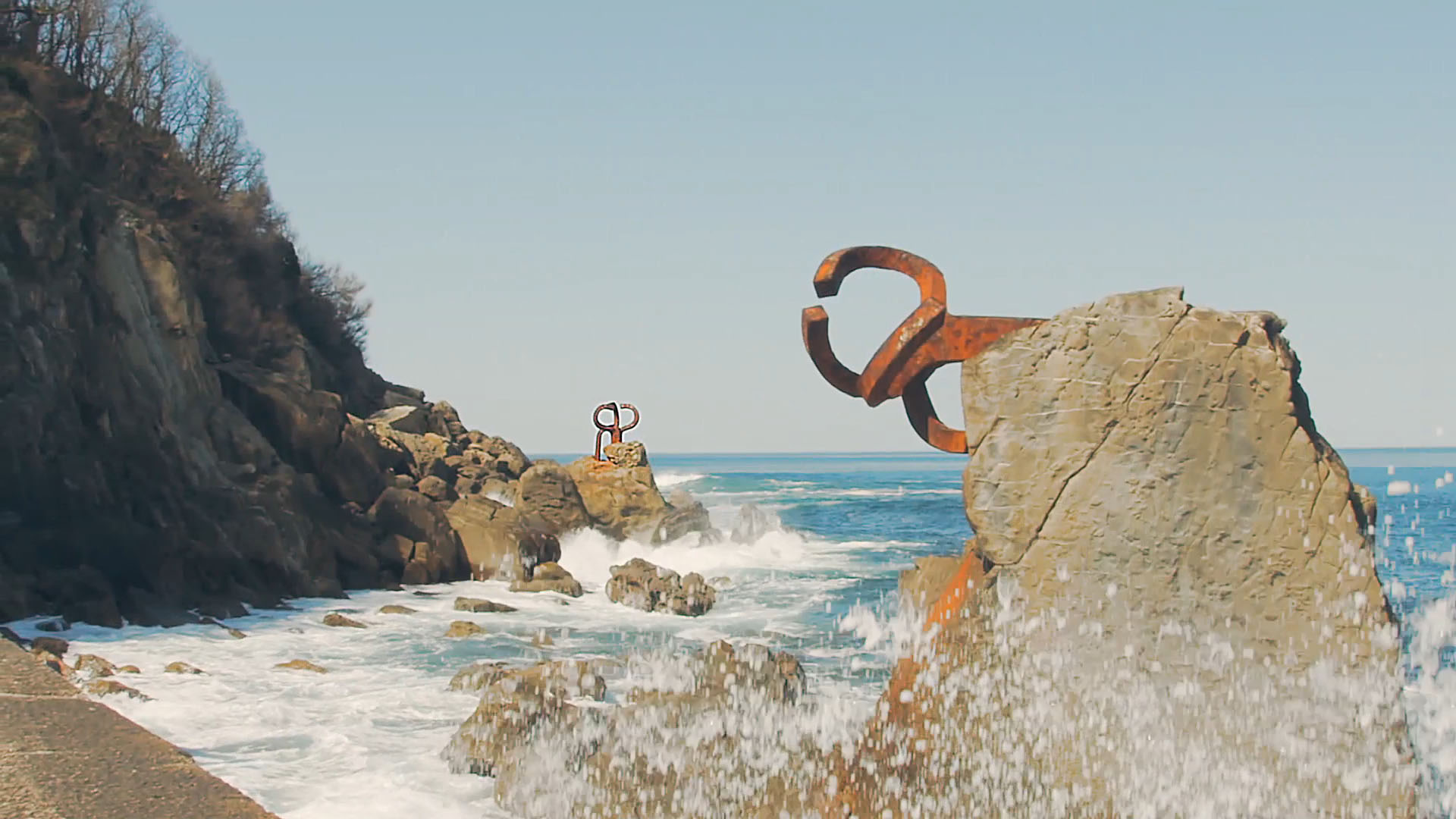 Why
"Once I dreamt," said Chillida, "of a utopia, of finding a place where my sculptures could rest, so that people could walk among them as though in a forest." The Chillida Leku is the fulfilment of this dream, a fusion of art and nature that also offers an unparalleled survey of its creator's talents. Chillida arranged his sculptures to harmonise with the estate's grassy verses and native oak and beach trees. Supremely interested in the spatial qualities of his work—he once wrote that "my whole work is a journey of discovery in space"—Chillida finely calibrated his domain to feel like a trip through a network of tranquil spaces. Allowing visitors to embark on their own voyages of discovery, the Leku is the ultimate manifestation of its artist's ideas.